Things To Know Before Moving To Columbia, SC.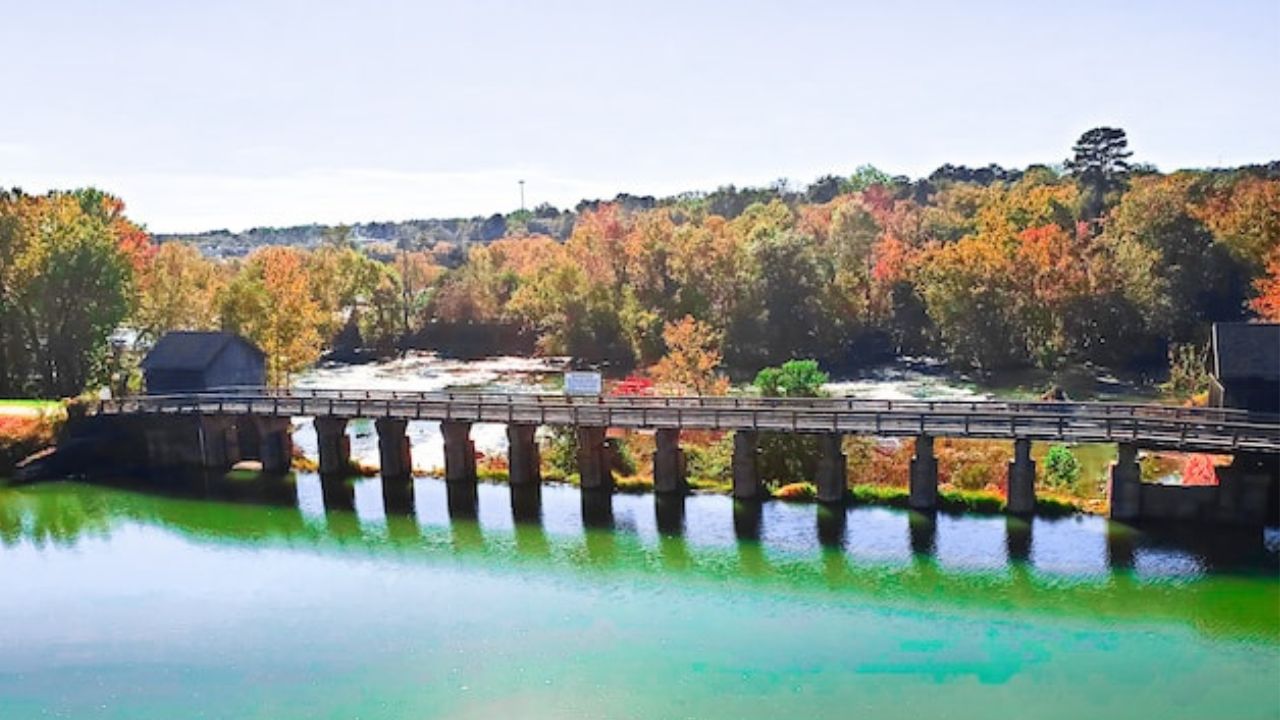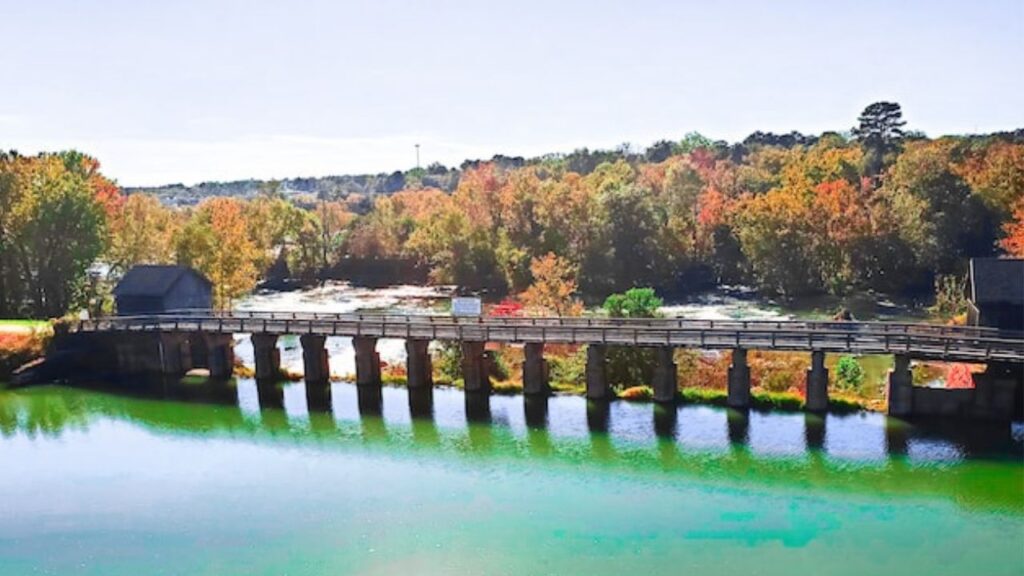 Thinking about making Columbia, South Carolina your new home?
Well, there's a lot to love about this southern gem.
It's not just the state's capital; it's a place where history meets a lively culture, all set against the beautiful backdrop of the Congaree River.
Columbia has cool neighborhoods like Shandon, Rosewood, and Elmwood Park, each with its own flavor and community feel.
And with a growing population, the city is always buzzing with activity.
Its location near three rivers means there's always something fun to do outside, whether it's a weekend picnic or a morning jog.
But like any city, Columbia has its ups and downs. So, before you pack up and move, it's a good idea to get a feel for the place.
Let's take a closer look at what life in Columbia might be like for you.
Is Columbia, SC A Good Place To Live?
Columbia, often referred to as the "Famously Hot" city, certainly lives up to its vibrant spirit.
It might not have the constant hustle and bustle of Atlanta or the coastal allure of Charleston, but it offers a balanced blend of city and suburban vibes that many find appealing.
The heart of South Carolina, Columbia prides itself on being a place where families can grow and thrive. Its size strikes the right balance – not overwhelmingly large, but still with plenty to offer.
The city is anchored by its rich history, and it's clear that community values are held in high regard.
One of Columbia's major plus points is its location. It's central, meaning there's a treasure trove of activities within just a few hours' drive. Want a quick nature retreat?
There are countless trails, parks, and of course, the splendid Lake Murray. If you're a fan of serene walks, the river walk might just become your favorite haunt.
But, as with any city, there are challenges.
Columbia holds the title for being the hottest city in the state, so summers can be pretty intense.
And if you're someone who drives frequently, you'll want to familiarize yourself with the intricacies of Columbia's traffic, especially around the I-20/I-26/I-126 connectors, amusingly dubbed "malfunction junction."
While Columbia might lack the constant coastal concerns like hurricanes and flooding that cities like Charleston face, it more than makes up for it with easier traffic flow and a more laid-back atmosphere.
What makes Columbia stand out, though, is its genuine feel. The city's essence isn't just in its landmarks or events, but in its people, their stories, and the shared experiences that knit the community together.
Of course, Columbia might not resonate with everyone..
Some may seamlessly sync with its vibe, while others might yearn for something a bit different. If Columbia's caught your eye, take a moment to get a feel for it.
See if this balanced blend of urban convenience and a dash of nature is what you're looking for.
Let's dig in a bit more.
Pros Of Living In Columbia, SC
Here are plenty of reasons why living in the capital city of the Palmetto State can be an exciting and fulfilling experience:
Welcoming Atmosphere
Columbia is known for its welcoming and friendly atmosphere, which is undoubtedly a significant draw for many residents.
The residents embrace the Southern charm and hospitality, making it an inviting place for newcomers.
Whether at the local grocery store or exploring the city's vibrant downtown, you'll always be met with warm smiles and friendly conversations.
Mild Climate
If you're tired of harsh winters or scorching summers, this city is what you're looking for.
Columbia experiences all four seasons, but they are generally mild and pleasant.
Winters are typically mild with occasional snowfall, while summers bring warm temperatures without being overly hot.
The spring and fall seasons are particularly beautiful, with blooming flowers and stunning foliage.
So, if you enjoy outdoor activities and time in nature, Columbia offers the perfect climate.
Affordability
Compared to other major cities in the United States, Columbia's living cost is significantly 5% lower than the national average.
The housing prices are reasonable, and you'll find plenty of affordable rental options.
The cost of groceries, transportation, and healthcare is also manageable. So, living in Columbia won't break the bank!
Rich History
Columbia is steeped in history, and it proudly showcases its past.
From the State House to the historic homes and buildings, the city is a treasure trove for history buffs.
The State Museum offers a glimpse into the state's rich history, while the Confederate Relic Room and Military Museum tell the story of South Carolina's military heritage.
Columbia also played a significant role in the Civil Rights Movement, with important landmarks like the Modjeska Simkins House and the Booker T. Washington High School.
Great Food
Well, then, you're in for a treat in Columbia! The city is a haven for foodies, with a thriving culinary scene.
From traditional Southern comfort food to international cuisines, Columbia has it all. Whether it's the famous Carolina-style barbecue, mouthwatering shrimp and grits, or delectable seafood, prepare your taste buds for a delightful gastronomic adventure.
If you're into locally-sourced ingredients and farm-to-table concepts, plenty of restaurants cater to your preferences.
Columbia is a food lover's paradise with numerous food festivals and events throughout the year.
Columbia's weather is a plus
With an average of 215 sunny days a year, you can expect plenty of blue skies and warm weather.
Summers are typically hot and humid, but that's nothing a refreshing dip in nearby lakes or rivers can't cure.
Winters are mild, making outdoor activities enjoyable year-round.
The moderate weather creates the perfect setting for exploring the city's numerous parks, gardens, and outdoor attractions.
Good Neighborhoods
Columbia boasts various attractive residential neighborhoods catering to a wide range of preferences.
Whether you're looking for a historic home with Southern charm or a modern downtown apartment, there's a neighborhood that will suit your style.
The Forest Acres area offers beautiful tree-lined streets and upscale housing options, while Shandon is known for its charming bungalows and diverse community.
Lake Carolina and Lake Murray provide waterfront living for those who enjoy a more serene and picturesque environment.
Good Access to Major Cities
Living in Columbia doesn't mean being cut off from the rest of the world.
Its central location within South Carolina makes it easily accessible to other major cities.
Charleston, the historic port city, is just a two-hour drive away, while the unique and amazing city of Greenville is also within easy reach.
For those younger folks seeking a lively atmosphere, Myrtle Beach is an excellent place to live and play, and it's only a short drive away.
Cons Of Living In Columbia, SC
Here are five cons of living in Columbia, SC:
Humidity
While the mild climate in Columbia is generally a plus, one major downside is the sticky, humid summers.
Summers can be particularly brutal, with temperatures reaching the high 90s and humidity making it feel even hotter.
It can be challenging to stay comfortable and cool during these months, especially if you are not used to such extreme humidity.
High crime rate
Columbia has experienced some shifts in its safety landscape.
While the city was previously viewed as relatively safe, recent times have seen a noticeable uptick in minor crimes.
A majority of these incidents, particularly in downtown areas, involve petty thefts such as pilfering packages from porches or opportunists checking unlocked doors.
However, the desire for safety, especially for those contemplating starting families, remains paramount.
This has driven many residents to explore some of Columbia's family-friendly neighborhoods.
Shandon is a prime choice for families, offering a mix of serenity and accessibility.
Situated close to Shandon, Devine caters more to a youthful demographic, making it lively and exciting.
Rosewood is ideal for first-time homebuyers and serves as a wonderful entry point to life in Columbia.
Earlewood, known for its historical charm, presents a blend of young adults and seniors.
While parts of Earlewood are peaceful and attractive, some areas on its outskirts can be less appealing.
Elmwood, a neighboring area to Earlewood, is renowned for its family-friendly environment, where it's not uncommon to see residents jogging or parents pushing strollers on its streets.
Springdale, with its quaint ambiance, has also garnered attention.
For those considering Lexington, the neighborhoods around River Bluff High School are worth the traffic hassles.
Despite being around half an hour from local amenities, they offer good access to I-20.
Mosquitos
Before you move to Columbia, know that you'll constantly battle the state bird: the mosquito.
These pesky insects thrive in warm and humid environments, making outdoor activities during the summer months less enjoyable.
Limited nightlife
If you enjoy a vibrant and bustling nightlife scene, you may be disappointed by Columbia's limited options.
While the city has its fair share of bars and restaurants, the nightlife scene here is less lively than in some larger cities.
Local hotspots cater to a laid-back crowd, with live music performances and a relaxed atmosphere.
Limited transportation
While there is a bus system that serves the city and its surrounding areas, it may not be as comprehensive as what you would find in larger metropolitan areas.
Relying solely on public transportation can be challenging, especially if you are used to the convenience of a well-developed system.
Most residents in Columbia rely on their cars to get around.
Hurricane seasons
Located inland, Columbia is not directly on the coast, but it is susceptible to the impacts of hurricanes, such as heavy rainfall, strong winds, and power outages.
While hurricanes are not a common occurrence in the area, when they do happen, they can have a significant impact on daily life.
Conclusion
Columbia is a pretty cool place, but it might not be everyone's jam.
For starters, your wallet might thank you since it's easier on the pocket compared to some big cities out there.
But, life isn't just about saving pennies. You've got to ask yourself if Columbia's unique vibe and pace feel right for you.
Just because you can set up shop here doesn't mean it'll feel like "home."
That said, Columbia has heaps of history, culture, and a tight-knit community vibe going for it.
For some, it's the perfect spot to call home; for others, not so much.
If Columbia isn't hitting the mark for you, no stress. Have a look through our other guides and find a spot that feels just right:
13 Pros & Cons Of Living In Raleigh
13 Pros And Cons Of Living In Macon