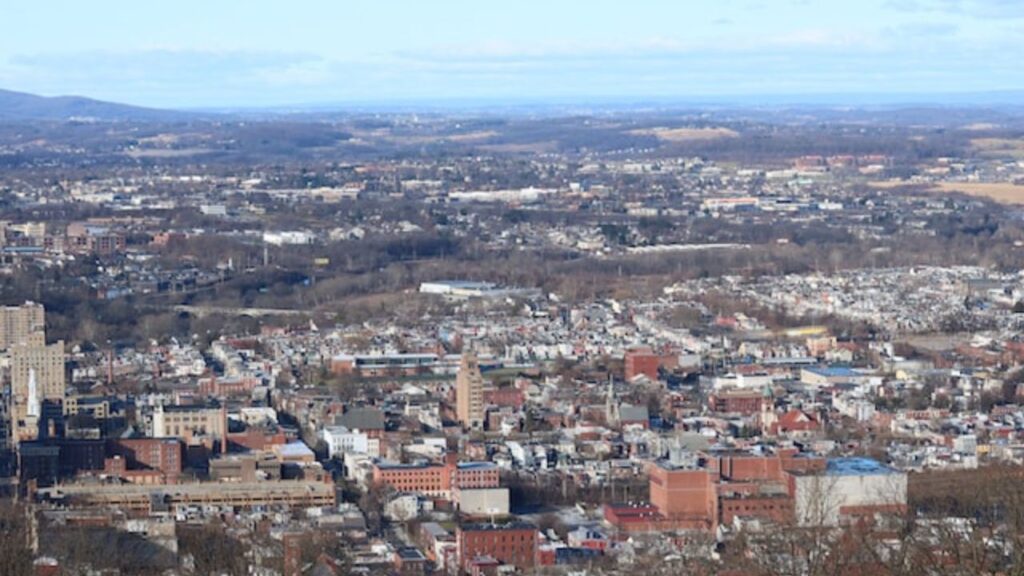 Known for its deep roots in the railroad industry, Reading has been a noticeable part of Pennsylvania since its foundation in 1748. The town is a thriving hub for commerce and culture with its booming job market and harboring many museums and art galleries. 
But is Reading a good place to live?
While attractions like the Pagoda and its railroad route make Reading an interesting city, many factors remain to consider when deciding to move there. So, let's check the pros and cons of living in Reading, PA. 
MORE: 8 Best Places to Retire in Pennsylvania
Pros of Living in Reading
Affordability
While the economic conditions are worsening countrywide, life in Reading remains considerably affordable! According to Numbeo, the living costs in Reading are significantly lesser than the national average.
The lesser living costs of the town allow you to get the most bang for your buck and live a comfortable life at considerably lower prices! 
Apart from the lower living costs, the median housing costs in Reading fall significantly behind the national average. While the national average for median costs is around $231K, the median housing costs in Reading are approximately $78K. 
The lower median housing costs ensure the availability of housing options. So, moving to Reading can be your chance to enjoy a comfy life and still buy properties at reasonable prices.
Natural Beauty and Recreation
With its location in the heart of Berks County, Reading has its unique touch of beautiful scenery and many outdoor activities.
The town is home to various natural areas and parks, including the French Creek State Park. With so many natural parks in proximity, residents are always partaking in activities like camping, boating, hiking, and fishing.
Reading is also close to The Schuylkill River, renowned worldwide for its beautiful views. Living in Reading presents you with an opportunity to explore nature and enjoy the many recreational activities present in the area.
According to Uncovering PA, the best recreational spots in Reading include: 
The Pagoda
Nolde Forest
Hawk Mountain Sanctuary
Diverse Population
The low living costs and the friendly atmosphere of Reading give many people a reason to relocate, resulting in a diverse community throughout the town.
Various aspects of the city point towards the cultural diversity of the city, including the local food scene. Reading is home to various restaurants offering different cuisines from around the world. Reading pushes foodies to their limit, opening them to new experiences and delicacies.
The city's diverse culture also results in many events occurring throughout the year. There are many opportunities to keep the fun going, whether enjoying the Puerto Rican Festival or the Greek Bazar.
In short, moving to Reading will allow you to experience friendly faces across the town and live a joyous life.
Ideal Location
Although Reading is a comparatively small town, its location at the heart of Berks County puts it close to various metropolitan cities.
New York is located only an hour's drive away from the town, whereas Baltimore is located at the distance of a few hour's drive. Moving to Read allows you to enjoy the peace of a small town while attaining all the amenities of a metropolitan city.
As a Reading local, living here will open doors to many activities of other cities like New York, ensuring that there is always something for you to do. So, if you grow tired of Reading's nightlife, you can always make the drive and enjoy the activities and visit places in the world-renowned New York.
Education
With many prestigious institutes nationwide located in Reading, the town gets a good reputation for its education.
The town harbors many renowned educational institutes, including Penn State Berks, Albright College, and Reading Area Community. The abundant educational institutes make Reading a good option for families looking to continue their children's education or for individuals wishful to continue their education.
Studying from top-notch institutes in Reading is a great opportunity to kickstart your professional career and learn skills that may prove useful in progressing your career.
According to Yelp, some of the best institutes in Reading, PA, include: 
Penn State Berks
Albright College
Reading School District 
SEE: Delaware vs Pennsylvania: Which is Better?
Cons of Living in Reading
Crime Rates
The biggest drawback of moving to Reading, PA, is its high crime rate. Concluding from the information provided by the Reading Police Department, crime rates in Reading are 93% higher than the national average.
If you choose to move to Reading, it's strongly recommended to stay vigilant and take precautions to avoid falling prey to a crime. The local Police department also advises against walking through the shady areas of town and avoiding staying out late.
However, some areas in Reading have a significantly lower crime rate and allow you to enjoy every good thing about Reading without worrying about your safety. Although moving to these neighborhoods might come at a higher cost than other suburbs of the town, moving to these areas will allow you to ensure the safety of your family, yourself, and your assets.
According to The Neighborhood Scout, the safest neighborhoods to reside in Reading include: 
Mogns Hill, or Spring Dale Heights
FirtzTown
Brownsville
Struggling Job Market
Since Reading is a considerably smaller town, there are not many employment opportunities in the city. Although you will find a job in the town, likely, the job won't suit your preference.
While the healthcare and manufacturing sectors in Reading are pretty active and have many opportunities available, the other domains are lagging significantly. 
The lack of jobs in the town affects the poverty rates. Although the job market in Reading is improving with every passing day, finding jobs here won't come easy.
Similarly, the jobs available in Reading don't pay as well as those in cities close to the town. Since you may not find a job suited to your preference and caliber, you might need to travel to nearby cities to find work opportunities and advance your career.
So, expect to make long journeys to commute as you find work opportunities in cities like New York.
Final Words
Here goes our detailed guide mentioning the pros and cons of living in Reading, PA.
Overall, moving to Reading has many positive aspects, including the picturesque views and the rich town history. On the other hand, the city has significant shortcomings as well.
Nevertheless, before deciding to move to Reading, ensure to read this guide thoroughly. Going through this guide will help you make an informed decision and help avoid being blindsided by the negative aspects of this town.
We hope you found the guide helpful in making a sought decision and proved pivotal in helping you decide if Reading is the right place for you.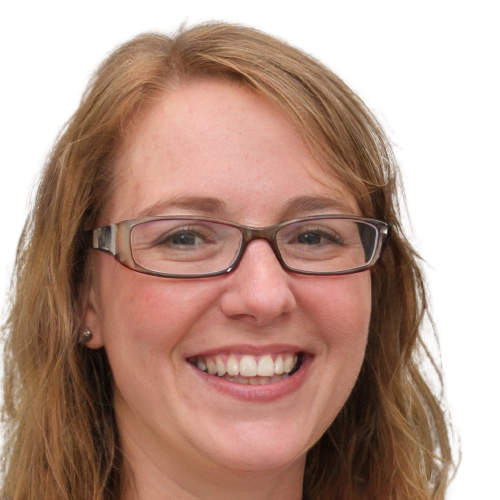 Hi, I'm Ashley a freelance writer who's passionate about personal finance. Ever since I was young, I've been fascinated by the power of money and how it can shape our lives. I've spent years learning everything I can about budgeting, saving, investing and retirement planning. So if you are looking for tips, advice, or just a little bit of inspiration to help you on your financial journey, you have come to the right place. I am always here to help, and I am excited to share my passion for personal finance with you.