We've all been there. You are late on your car payments, rent, and student loans are piling up. Not to mention certain luxuries like a new iPhone, or a car.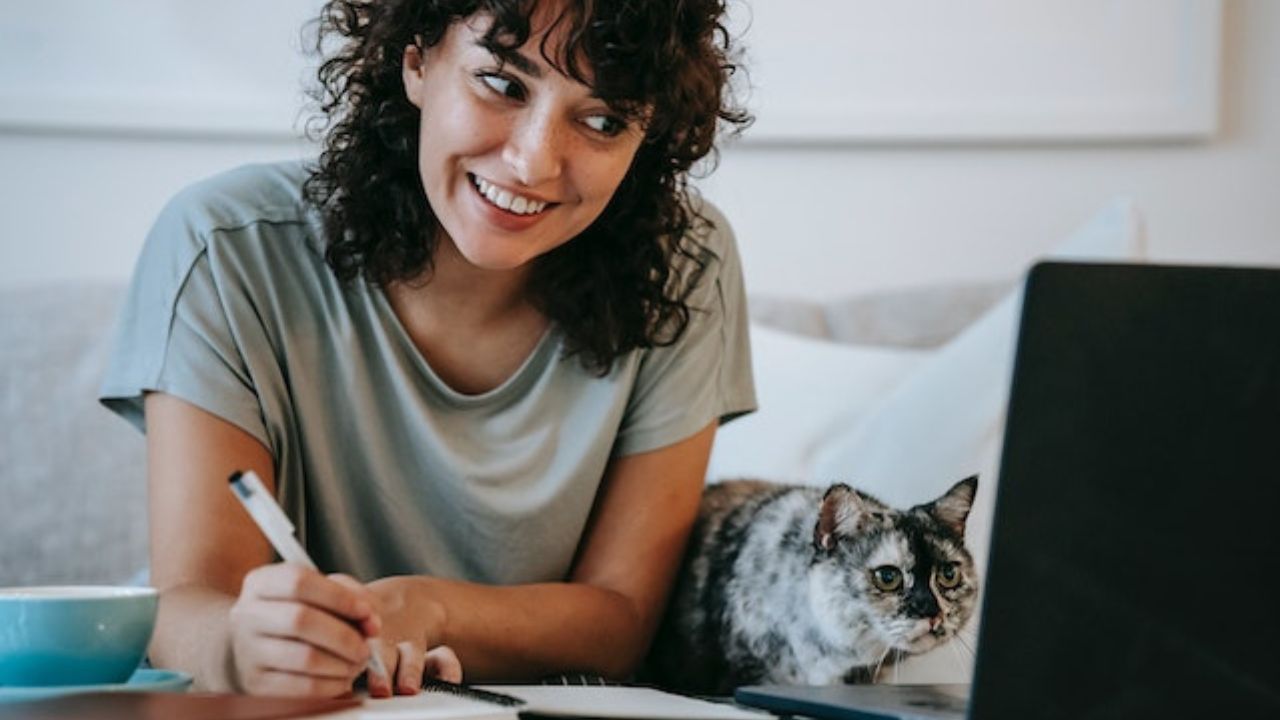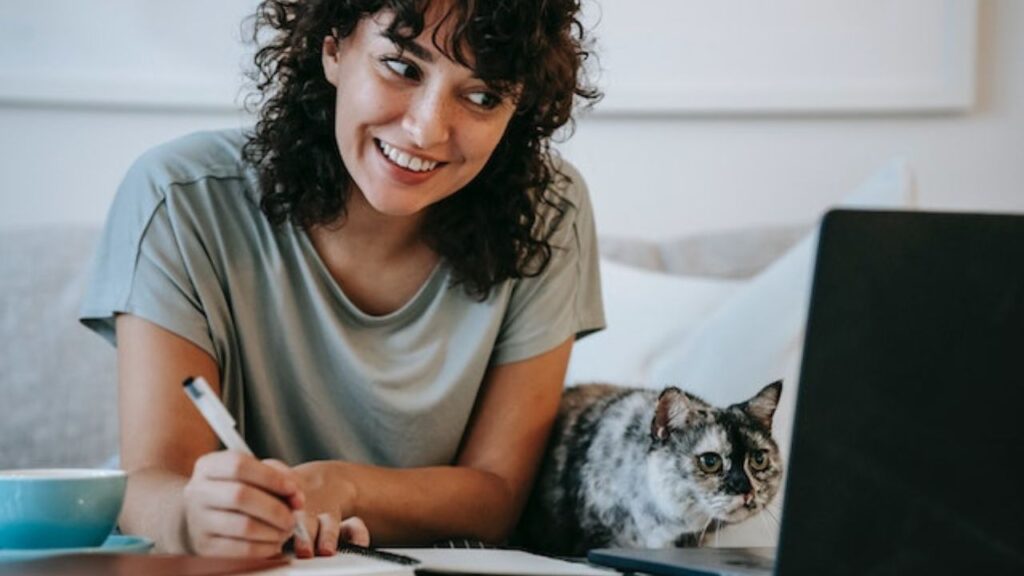 Unfortunately, that is the consumer world we live in. These problems are all the same for everyone, man or woman.
How to Make Money Fast as a Woman
So, it is only logical to start thinking about new ways to multiply the zeros in your bank account.
While there is no doubt that men and women can do the same job equally well, there are simply some things that women have a natural knack for.
Because of that, we went out and did some research on 8 ways to make money fast as a woman!
Let's jump right in and find the best way to improve your budget.
Survey Junkie
Earning money online by participating in surveys is not exactly breaking news. However, it has to be taken into consideration when hunting for a side hustle that takes little time and effort.
You won't make a fortune by using sites like Survey Junkie, but it won't hurt to bump up your budget a bit.
Survey Junkie offers a carefree way to earn some gift cards from basically all big retailers. 
You can use them to buy your kid that new toy that he has been whining about for the last week or some last-minute Christmas gift shopping.
The downside to this site is it's a relatively low payout for each survey ($0.50 – $3)
It's not to say that gift cards are the only way to redeem your money. Survey Junkie also offers a PayPal cash withdrawal. 
Keep in mind that their minimum withdrawal amount is only $5.
Pros
No age limit for using the app
Easy sign-up process
Low minimum withdrawal amount
Cons
Low payout for each survey ($0.50 – $3)
No sign-up bonus
Social Media Manager
Good advertising has always been crucial for any viable business to succeed. Back in the old days the best and the only way for advertisement was either TV commercials or some tacky newspaper ad.
However, nowadays it's all about social media. There are endless ways for businesses to promote their product or service to customers.
That has created a need for a new job position. Social media manager.
We know what you are thinking.
Social media manager? No way! That would take a lot of time and effort to master.
And while that may be partially true, it doesn't have to be that hard and gruesome if you have certain qualities. Not to mention that it can become a very profitable full-time career.
If you enjoy posting Instagram photos and you try to keep your feed as nice as possible, then this is probably a dream job for you.
So, if you think that this might suit you, we recommend you sign-up for numerous freelance sites like Fiverr right away and start making money in no time!
Swagbucks
Another good site to earn money by completing surveys is Swagbucks.
Swagbucks has established a trustworthy name for itself over the years and has earned high ratings on Trustpilot.
Unlike Survey Junkie, Swagbucks pays you to do much more than just surveys. You can browse the internet, watch tv for money and much more. 
The best part is that you can do all of that from the comfort of your home, in your car while you're waiting to pick up your kids from school, or maybe even while at your regular job.
(We don't recommend bragging about it to your boss though…)
The money you acquire by doing these assignments for Swagbucks you can exchange for PayPal cash or maybe some nifty gift card for many different retailers. (Maybe you can reward yourself with those new shoes you've been eyeing lately.)
Pros
Must be 13/yo to use it
$20 sign-up bonus
No withdrawal limit
Cons
Relatively low pay for survey taking
Shoot Photos Of Your City
This is a no-brainer for any woman.
By using the free Premise Data app, you can earn money by completing numerous tasks offered by the platform. Many of them include taking photos of some local attraction in your city, or that new Italian place in your neighborhood.
You probably already take God knows how many pictures a day, so why wouldn't you make some money off of it?
According to real user data, average earnings per hour are around $5.33. Not quite as much as a wedding photographer, but at least you don't have to invest thousands of dollars in expensive equipment.
Pros
Easy-to-use interface
Easy tasks
Cons
Nielsen Panel
This one is ideal for both. Male or female!
Nielsen is a company that specializes in providing audience insight, data, and analytics. You might have heard of them from your favorite TV show when they brag about being rated as the most viewed by Nielsen.
Besides that, they also gather data on how people use websites and apps on their smartphones.
Nielsen does that by paying users to connect their smartphones with their software and simply use their devices as they always did.
That is exactly how you can start earning easy money with Nielsen.
You simply sign-up and forget that it is even there, just continue browsing the web as you always do.
We'll admit, you can't make a fortune this way, expected yearly earnings are about $50 bucks. Not much, but don't forget that you didn't have to lift a finger for those $50 bucks.
Free Christmas presents every year!
So? What are you waiting for? Go start making free money with Nielsen.
Money Saver Trim
In general, we spend the most money on things that we forget about, or on those that seem cheap at the time of the purchase.
Let me ask you a question. How many recurring subscriptions do you have at the moment?
That many? We assumed so. And how many of those subscriptions do you actually use?
It is easy to fall into that trap. YouTube Premium here, Amazon Prime there, maybe that architectural magazine that you pay for every month but never read. It all seems so harmless, but when the costs pile up, it can turn out to be quite a sum of money
Thankfully, Trim can start thinking for you. The app can analyze your spending habits, it can cancel the subscription to magazines you never read.
It does not stop there. If you upload photos of your bills, Trim can help you get a better deal by negotiating with companies that send you bills. 
Some of the bill categories that Trim can work his magic on are:
Medical Bills
Cable
Phone Bills
Internet
If Trim finds some room for savings, you only have to pay 33% of your yearly savings to Trim. In reality, if Trim saves you $600 a year, you would have to pay Trim just $198. Which leaves your wallet heavier by $402.
Not bad, don't you think?
Make Money By Walking Dogs
This might not be everyone's cup of tea, but if you love animals, need some extra money, and have a little free time you should definitely check out Rover.
Rover is the most popular website for connecting pet owners with trustworthy pet sitters or walkers.
Rover offers a lot of options for pet owners which in turn gives a lot of ways to profit from working for Rover.
Some services Rover offers are:
Boarding (Owners pets stay at your home overnight )
Dog walking (Pretty self-explanatory)
Doggy Day Care (Owners pets stay at your home over the day)
The downside to Rover is that many people who apply don't make the inner cut, but if you love dogs or cats and have a good personality you have a nice chance of being accepted.
Tip: Sitter make way more money than walkers
Food Delivery With DoorDash And Instacart
Here is a way to make some money very fast for that new pair of earrings you've been dreaming about lately.
Since the start of the epidemic, there was one industry that flourished. That's right, food delivery.
So, as you might have guessed, there is nice money in being a driver for some of the major food delivery companies like DoorDash and Instacart.
To start working for these companies part-time you need to be 18 years old, have a clean driving record, and have car insurance.
Reportedly, you can earn anywhere between $10 and $25 an hour depending on how many people are hungry in your city.
So, here it is, we have provided you with plenty of ways to make money fast as a woman. All you need to do is pick one that suits you best, and start making money fast.