Are you thinking about moving to Grand Junction?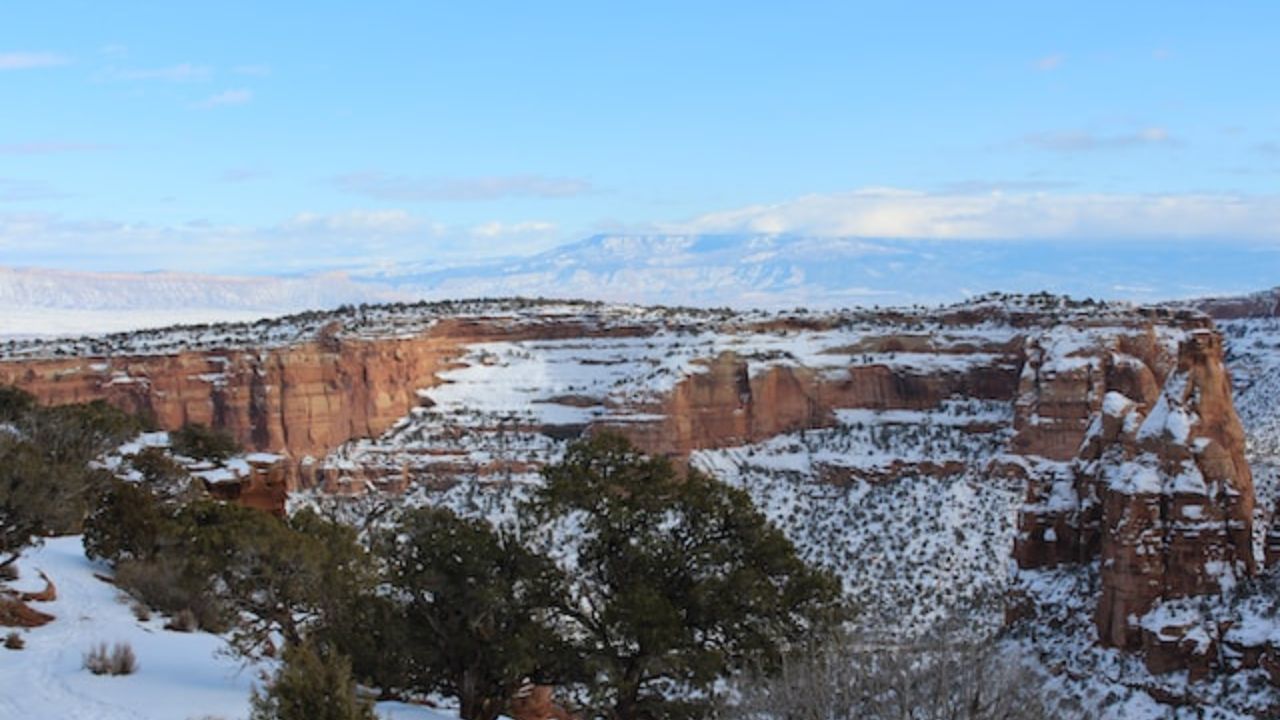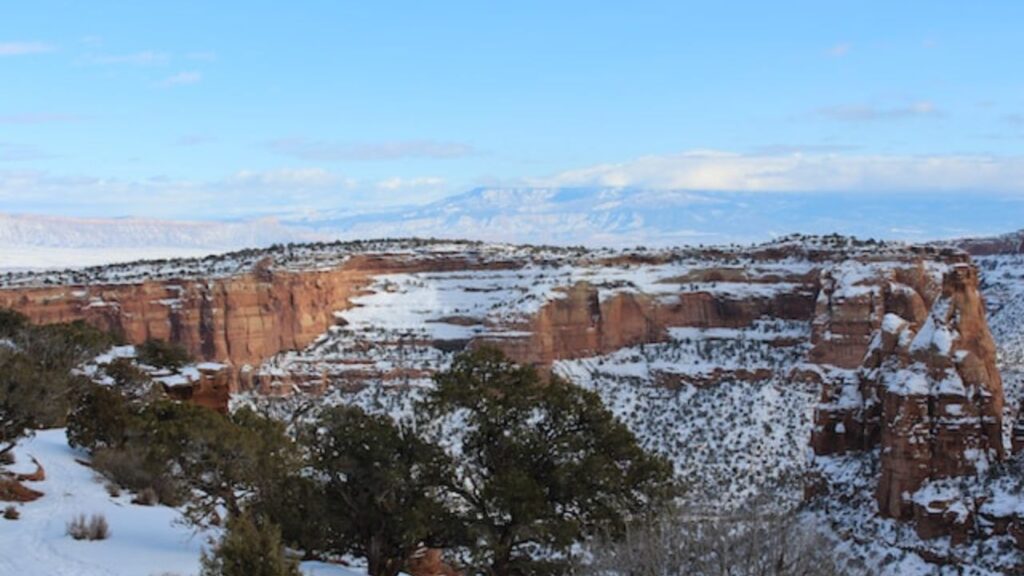 We understand why. Colorado is full of amazing, safe places to live and Grand Junction is one of them.
Known as the hub of Colorado's wine country, this inviting city offers a blend of natural beauty, outdoor recreation, and burgeoning arts and culture.
It's a popular choice for outdoor enthusiasts, families, and those seeking the balance of small-town charm with the amenities of a larger city.
So, what sets Grand Junction apart? It's not just the stunning red rock landscapes or the nearby world-renowned Colorado National Monument (though both are absolutely breathtaking).
But before moving here, ask yourself: Is Grand Junction a good place to live?
Let's dive into the pros and cons of living in Grand Junction to help you make an informed decision.
Is Grand Junction a good place to live?
Grand Junction is an attractive home base, especially if you love outdoor adventures like climbing, biking, and hiking.
It's one of the most affordable cities in Colorado, offering the services of a city with access to stunning natural landscapes.
The recreational opportunities here are less of a hassle compared to other Colorado cities like Fort Collins, Boulder, or Denver, making it a real gem for nature lovers.
If you're into the outdoor lifestyle, you're going to love Grand Junction. Access to the outdoors here is unparalleled, and the improving infrastructure is making it even more attractive.
However, some parts of town feature abandoned buildings and overgrown properties, reflecting the local challenges.
Employment opportunities might be a concern due to the recent exit of some major employers.
And if you're a food enthusiast, you may find the restaurant scene a bit lacking, especially when it comes to local options as opposed to chains.
Missing your favorite stores like Costco, Trader Joe's, or Aldi? That might be a downside for you here in Grand Junction.
And while the local airport is convenient, catching specific flights can sometimes be a headache.
Pros of Living in Grand Junction
Full of Outdoor Activities
The countless outdoor options present in Grand Junction are amazing.
Whether you want to ride down a trail on a bike, hike in picturesque terrain, or raft down the river, Grand Junction is the place to be.
Grand Junction is home to Colorado National Monument, a famous landmark in the country for having many dock climbing spots.
Apart from the mountainous features of its location, Grand Junction also has access to two rivers, the Colorado and Gunnison Rivers.
This city has 24 miles of paved paths and is ideal for bikers, rollerbladers, and walking.
According to TripAdvisor, some outdoor activities in Grand Junction include:
Exploring Canyon View Park
Hiking along Tabegauche Trail
Taking a stroll along the Colorado Riverfront Commission
Affordable Housing
As you consider relocating to another city, you should study the housing market beforehand.
Knowing the housing costs beforehand lets you know how much you will need to spend to get a house in the moving city.
Luckily, you can get a house in Grand Junction for half the prices in Denver and California.
Since the population of this town isn't much, the property values in this town feel rather stable and don't experience a sudden rise.
Realtor.com says you can get a home in Real Junction for $400K. Buying a house in Grand Junction costs you 5% lower than the state average and a measly percent lower than the national average.
SEE: 10 Pros & Cons of Living in Denver, CO
Ideal Road Conditions
Regardless of whatever city you live in, commuting to work takes 45 minutes at a minimum. In this regard, living in Grand Junction is an absolute blessing!
The town is constructed in a way that makes it more accessible and centralized.
Besides, the less population of this town also means a lower number of vehicles in the city. Expect to reach work, gas stations, schools, or restaurants within 15 minutes!
Grand Junction is majorly a bike town since most residents here like to bike instead of driving.
In short, living in Grand Junction spares you the trouble of driving on congested roads and reaching anywhere quickly.
Lively Downtown
One of the biggest reasons to move to Grand Junction is its historically rich downtown.
The Grand Junction downtown area has remained a pitstop for an infamous outlaw and dentist, Doc Holliday.
Fast forward to today, the downtown area has become home to many restaurants, coffee shops, art galleries, and many other activities and landmarks.
The downtown area brings life to the town and is the perfect place to see its culture in its full force.
According to Colorado.com, the best spots in Grand Junction's downtown include:
Bin 707 Foodbar
Rockslide Brewery
Heaven Scent
Art on The Corner
It gets Shiny!
Apart from many tourist attractions and entertainment options, the Grand Junction weather feels very ambient too!
Being part of the sunniest state in the nation, Grand Junction experiences sunny days 71% of the time annually.
The sunshine, however, does not mean the scorching heat! The average low temperature in Grand Junction is around 40 and has low participation.
The calm weather of Grand Junction makes living here pleasant. Besides, the ideal weather conditions will allow you to take on the town's outdoor activities in full force!
Natural Beauty
The town isn't short on panoramic views that leave the visitors in awe.
Grand Junction is full of scenic beauty with its mountainous landscape. Moving to Grand Junction, you will establish a rooted connection with nature.
The best part of living in Grand Junction is that you don't have to travel much distance to get in touch with nature.
Sights like the Colorado National Monument, Grand Mesa National Fores, and the Colorado River are a few outdoor locations near town.
In short, moving to Grand Junction lets you experience the beautiful scenery and creates a scope for many outdoor activities to keep you entertained.
Cons Of Living in Grand Junction
Isolation
If you are outgoing and socializing is your cue, Grand Junction may not be the right place for you.
The city's ideal location makes it the favorite town of its residents. However, the isolation in this city often gets gloomy.
Grand Junction is a relatively small town compared to other cities like Denver. Being a small town, you may experience a lack of diversity in food and entertainment options available.
Although more people are moving into the town, the situation is changing for the good. But expect things to look less bright than the big cities of Colorado.
Homeless Population!
The number of homeless population living in Grand Junction is significantly huge!
We talked to some locals, and to our surprise, the homeless community living in Grand Junction is worryingly high!
As you move to Grand Junction, seeing panhandlers at major town intersections will not feel like an estranged sight.
While the downtown area of this city is full of entertainment options and places to visit, it's also a hit spot for the homeless community!
The surprisingly huge number of homeless people suggests that the city's economic conditions are not too good.
Cold winters
While the weather feels delightful on the summer days in Grand Junction, the vibe on the cold winter days is entirely inverse!
As winter's average temperature drops to 18 degrees, expect the winters to feel harsh. Be sure to pack apparel suited for winters when moving to Grand Junction.
On the other hand, the cold season only lasts about 2.9 months. Although it's not long, the cold temperatures create challenging living conditions.
Final Words
Grand Junction seems like a beautiful city with a lot to offer. Whether it be the town's natural beauty, exquisite food, or lively downtown, there is no shortage of reasons to move to Grand Junction.
However, moving to Grand Junction has its share of negatives too. Before you choose to move to Grand Junction, give this guide a thorough read.
We are sure that the information in this guide will help you make an informed decision!
More From Dollar Sanity:
12 Ways to get free laptops For Low-Income Families and Students
The Most Affordable Neighborhoods in Denver
10 High Paying Jobs for Women with No Degree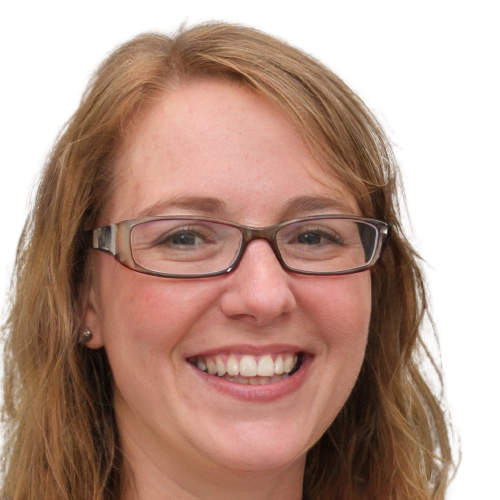 Hi, I'm Ashley a freelance writer who's passionate about personal finance. Ever since I was young, I've been fascinated by the power of money and how it can shape our lives. I've spent years learning everything I can about budgeting, saving, investing and retirement planning. So if you are looking for tips, advice, or just a little bit of inspiration to help you on your financial journey, you have come to the right place. I am always here to help, and I am excited to share my passion for personal finance with you.