Did you know that you can make money with the Disney vault secret? If you have older Disney Blu-rays and DVDs sitting on your shelves around the house, these popular movies can be worth more than you think! Here's how to turn those old movies into cold hard cash.
Disney fans love their favorite characters, their theme parks and most of all their Disney films. Many movie fans collect their favorite titles to enjoy at home and on the go, but it can often be tough to find older films on Blu-ray or DVD. Have you ever wondered why? It's because of what is known as the Disney vault.
What is Disney Vault
To help make sure that older films are in demand for upcoming generations, Disney often places films in the "vault" where they are not released again for home viewing for 7 to 10 years. During this time, these films are not available for purchase on DVD or Blu-ray, making the demand for them, and the average price per copy, even for used, sky high.
How to Make Money From Disney Vault Secret
If you have children or grandchildren, chances are you already have several popular films in your collection. My own kids are now teenagers and no longer watch most of our Disney releases and we've resold many of our DVDs and Blu-rays for more than face value.
Keep an eye out for bargains

If you are a thrifter or often go to garage sales, keep an eye out for Disney releases that have not been out for a while. While you won't want to pay a lot, it can be prudent to pay a small amount if you find a great deal. Be sure to check the quality and make sure the case and the disc are in good or excellent condition, with no visible scratches.
My husband will often find great deals, spotting releases on sale for 50 cents or a dollar. He will check the value they are selling for online, and if the value is enough to make a reasonable profit, he'll make the purchase and resell. By checking the going price before purchasing, he is able to know if the price he will pay will be worth the investment. He has sold movies that he purchased for less than a dollar for $25, $50 and even more.
Will Disney+ end the Disney Vault?
With the release of Disney's movie catalog online with Disney+, some think the ability to make money with the Disney Vault secret will end. However, there are always collectors and parents looking for their personal or their child's favorites. Streaming isn't always a perfect solution for those on the go, and some more traditional movie lovers like to have hard copies of the films.
Will there be a Fox Library Vault?
Disney purchased Fox in 2019, and stopped the release of their older releases to theaters, effectively putting older Fox films also in the vault. It still remains to be seen if there will be a vault system for these titles.
Disney VHS Tapes
You may be wondering if Disney VHS tapes of movies that have been in the Disney Vault could be valuable as well. Some auctions for these titles can be found for outrageous amounts of thousands of dollars, but are sellers actually getting their asking price? According to Snopes, the answer is mostly no. While rarer titles such as Disney Black Diamond editions and titles may go for dollar amounts that are higher than when the tapes were originally sold, a much more accurate idea of market price can be found by watching what these films are actually selling for.
What to look for in Disney Vault films
If you're looking to purchase some of the Disney films that have been in the vault either for your own collection or to resell for a profit, look for older titles that have not been available to purchase in stores for a while. Blu-rays tend to fetch a higher price than DVD, and "Platinum" and "Diamond" editions as well as combo packs are the highest value since they often tend to include special bonus features. Steelbook and 3D versions of classic films are usually also high in resale value.
While new and unopened condition is always best, like new is also acceptable as long as the packaging is in good condition and that all the discs are intact and scratch free.
What movies are in the Disney vault?
While the exact titles of movies in the Disney vault varies at any given time, according to the Disney Vault Wikipedia, some popular titles include:
Snow White and the Seven Dwarfs (1937)
Pinocchio (1940)
Fantasia (1940)
Bambi (1942)
Cinderella (1950)
Peter Pan (1953)
Where to sell Disney Vault films

If you have some titles that are not currently being sold in stores, you may be able to sell those titles and make money with the Disney vault secret.
Here are some places you may be able to resell the Disney movies in your collection or even used Disney VHS tapes.
Resale Shops – Some entertainment resellers may be willing to purchase DVDs, Blu-rays or even VHS of Disney films. These resale stores may offer you a flat amount of cash up front, or you may be able to put the item(s) on consignment, getting paid only if your items sell. We often sell old DVD classics, as well as our movie and entertainment memorabilia at these stores. They may not offer as high of prices as you might get online, but they can often be an easy way to make extra cash off of items collecting dust in your home.
Amazon or Online Auction Sites – If you have found a Disney classic that is selling for a decent price online, you may be able to sell it on Amazon, eBay or other auction sites. For best results start your pricing with what other similar items are actually selling for and make sure that you include seller fees and shipping costs when estimating your pricing and profits.
Resale Apps – Resell apps are more popular than ever and these handy apps can help you find not only the current going rate for some of your titles, but they can help you sell your copies as well. While available resale apps may vary slightly per country, popular apps worth trying are Ziffit, Eaglesaver.com and Decluttr.
It is possible to make money with the Disney vault secret, however it is important to be realistic about your expectations for prices, as well as watch your expenses for films that you purchase to resell.
Start by checking your own home movie collection, and keep an eye out for bargain titles at thrift stores and garage sales. Watching online auctions and marketplaces can give you an idea of what a VHS tape, DVD or Blu-rays can give you an eye on current value.
Do you have tips on how to make money with the Disney vault secret? Leave a comment below!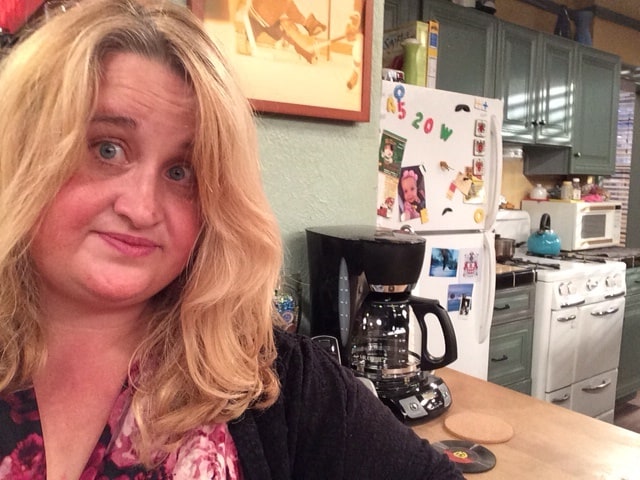 Kim Ritter is a frugal living expert, blogger and mom of two from small-town Iowa. What began as an effort to help her family save a few dollars a month has now transformed into a full-time passion to help other parents money. Visit her online at twokidsandacoupon.com and follow her on Twitter at @2kidsandacoupon for more ways your family can have fun on a budget.