Have you wondered how to save for a baby in 9 months? It is possible if you start planning now! Here is how to get started saving for your new baby.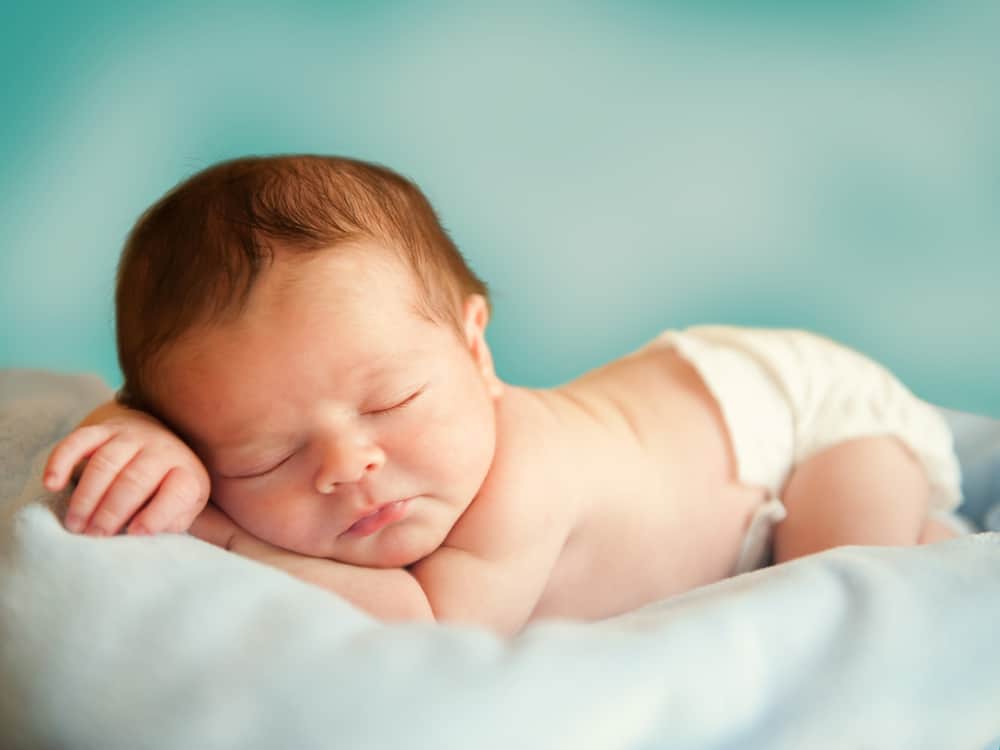 Are you trying for a baby, or already have a little one on the way? Your future bundle of joy will be a blessed addition to your family.
It will be an expensive one as well! Is your budget ready for the cost of a new family member? Here is how to plan accordingly and how to save for a baby in 9 months.
Adjust Your Insurance

One of the largest expenses for your little one, as well as for mom to be will be the medical expenses around the delivery. A traditional (non Cesarean) delivery in the United States can cost as much as $5000 to $11000 dollars.  When you find out you're pregnant or when you're starting to plan for a baby, it can be prudent to review your health coverage and make sure you are on the best plan possible. 

When my husband and I found out I was pregnant, we changed to a deductible plan where everything after $3000 was covered 100%. This ended up being a blessing during a high risk pregnancy. The hospital bills for myself and my son would have been well over a million dollars and we didn't pay a thing. Check with your employer's HR department or your health insurance provider to make sure you are on the best plan for your growing family. 
Plan for Childcare
While your upcoming little one may not have arrived yet, one of the largest expenses outside of the baby's delivery is an important one to plan for. Not only can it be challenging to find a suitable placement at a local day care, but costs for infant childcare are high, averaging as much as $10,000 per year per family. Hiring a nanny can increase this number even more. 
To help offset daycare costs, many families are getting creative with care options including adjusting work from home schedules, working with family members such as grandparents to provide care and hiring high school or college students as "mother's helpers" to help care for new children.
If you or your spouse's employer offer FSA accounts, funding these childcare accounts can offer significant tax benefits and you will be able to set aside up to $5,000 tax-free for child care.
Depending on your family's income, there may be assistance available for daycare, head start and preschool if you financially qualify. To learn more, call 211 to learn about local daycare assistance or visit www.childcare.gov to learn about available options.
Create a Baby Registry
Chances are that your family and friends are excited about your upcoming addition and want to be able to give gifts to help welcome your newest family member. To help them purchase items your growing family needs, creating a baby registry can help give them gift ideas. It will also give you the opportunity to get some great free stuff for your baby. Here are some of our favorite places to register for your baby. 
Stock Up on Diapers and Wipes
Diapers and wipes can be a large expense for any growing family, and it's smart to get started growing a stockpile to have plenty on hand. Diapers and wipes can add up to a $50 to $100 or more a month to your family expenses. As many 30% of new parents say they struggle with being able to afford diapers and it's important to start saving for this necessary expense. 
When you are doing your weekly shopping, start purchasing a pack or two a week to get your stash started. Start with a few packs of newborn sizes and purchase some of the larger sizes as well. 
If you'll be using disposable diapers, be sure to sign up for their rewards programs! This is a great way to earn free diapers, free wipes and other baby freebies. A few reward programs to sign up for are below.
Pampers Rewards – If you'll be using Pampers for your chosen diapers, earn product coupons, free diapers and more with Pampers rewards.
Huggies Rewards – Huggies Rewards also offers great freebies for parents using their brand of diapers.
When creating your baby registry, be sure to also register for lots of diapers in different sizes, as well as baby wipes. If you get more diapers than you can use of a particular size, you can always return them for cash to buy bigger diapers or exchange them for larger sizes. Asking guests to bring diapers to your baby shower can also be beneficial, and you can even offer a raffle prize giveaway or small gift for everyone who brings a pack.
Are you in a financial pinch and need diapers right away? Many food pantries and diaper banks may be able to help! Find out more and learn other ways to get free diapers and wipes. 
Find Ways to Save

Outside of the delivery costs, the average cost of a new baby is around $13,000 per year. Unless you already have a $1000 or more extra wiggle room in your budget now, chances are that your family will need to find new ways to save money to afford this new family member.  Planning ahead can help you plan how to save for a baby in 9 months. Here's how to get started. 
Trim your expenses. When was the last time you took a look at your bills to find out where you can save? Are there subscriptions you do not use? Plans you can reduce or services you can change or cancel to save money? Go through each monthly expense and see what's possible. You might be able to save more than you think. There's even an app to help. Check out the free trial of Trim to help and ways to save more money in your budget.
Find ways to save on your groceries. Food costs can often be one of many family's largest expenses next to rent or mortgage. However the good news is, that it can be easy to save 20%, 30% or even more off the cost of feeding your family with just a little bit of planning. Using coupons and money saving apps for groceries can offer large savings, and the good news is they are easy to use! Many coupons are now digital and if you have a smartphone, you can save money.
Take advantage of cash-back apps. Coupons are more than Sunday inserts and there are lots of apps that will give you cash back for the items your family is already purchasing anyway!  I saved over $1500 on groceries and household expenses with Ibotta, in the last year.and even more with some of my other favorites that include Checkout 51, Fetch Rewards and Ratuken. 
Clear out clutter. As you make space for the new baby, chances are you are clearing out some old things. Why not make some money doing it? We regularly resell unneeded items online and in consignment stores to get rid of some of our old clutter and make some extra money doing it. I average a couple hundred dollars a month consigning toys and clothes my children have outgrown and this helps pay for the new things that they need. 
Get a free breast pump. If you'll be breastfeeding, your insurance may help cover the cost of a breast pump. Learn more here. 
For more ways to save for a new baby, check out my post on how to save $5000 in 6 months. 
Start a Side Hustle

Need to add some extra income to your family's budget? By starting a side hustle, you can earn extra money for medical bills, insurance, daycare or whatever else you need. Whether you drive for DoorDash, do odd gigs on
Fiverr or find something unique for you, this can be a fun way to earn extra money for your growing family on your schedule. Here you can learn more about starting a side hustle. 
Invest in your baby's future

While your goal right now may just be to afford the first few months of your new baby being added  to your family, it can also be prudent to start thinking long term as well. Starting a 529 plan for college savings and even doing regular investing through apps such as Acorns can help increase your wealth and plan for your growing family's future. 
If you've been wondering how to save for a baby in 9 months, it can be easier than you think. By cutting your expenses, watching your spending and planning ahead for necessities like childcare and medical insurance, you can find room in your budget for your newest family member without blowing your budget. Have tips that we missed? Leave a comment below!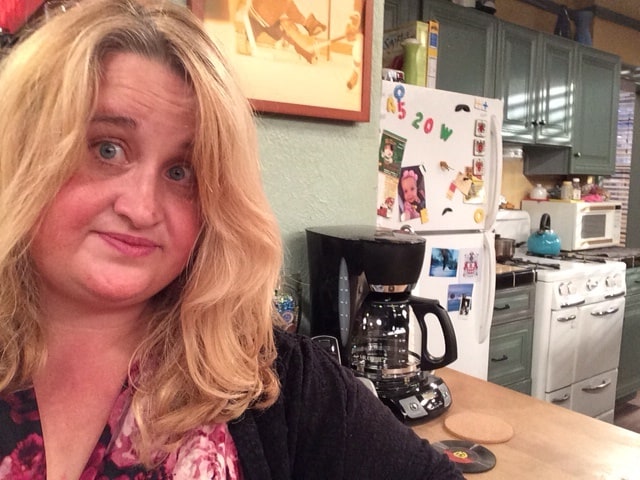 Kim Ritter is a frugal living expert, blogger and mom of two from small-town Iowa. What began as an effort to help her family save a few dollars a month has now transformed into a full-time passion to help other parents money. Visit her online at twokidsandacoupon.com and follow her on Twitter at @2kidsandacoupon for more ways your family can have fun on a budget. She's a regular guest on the TV show 'Hello Iowa' on WHO 13, a leading television station in Des Moines, Iowa, where she appears as a money-saving expert.