Have you ever wondered if delivering for Shipt is worth it? In this article, I will talk about compensation and earnings with Shipt, tactics for optimizing your revenue when delivering packages, and useful advice for succeeding in your Shipt Shopper interview.
The following are the most important aspects of Shipt.
Is Delivering for Shipt Worth it?
In short, yes, it is worth it. However, there a few things you should consider.
Shipt is a mobile shopping application for those who aren't already aware of it. Like that Instacart, you will earn money by shopping for clients (often for groceries) and then delivering their orders to their homes or apartments.
All of this is made simple by the Shipt app, which tells you precisely what products to purchase and guides you to the delivery location.
Target bought Shipt in 2017, and as a result, a significant number of purchases will be made at Target locations; nevertheless, there are many other retailers from which to pick. They have also formed strategic alliances with many different supermarket chains, making for a more interesting shopping experience.
SEE: Does Target Offer Customers Cashback Rewards?
Shipt Pay
Shipt, DoorDash, and Instacart are among the most enticing food delivery app workplaces. I suggest signing up for all three apps to maximize your earning potential and reduce risk.
Apps like DoorDash, Instacart, Grubhub, Uber Eats, etc., often used for food delivery, transportation, and retail, are available at this location.
However, after installing every shopping & delivery app available, you'll find out about Shipt, and it's the BEST!
Regarding potential profits, prospective buyers of SHIPT want someone to inform them unbiasedly and reasonably about what they may expect to earn. According to user location, I can tell with complete certainty that a shopper may make between $20 and $30 per hour.
During the epidemic, I spoke to a few shoppers who indicated they made anything from $20 to $35 or more per hour on average and up to $1100 per week. Many made around $25 per hour via their employment with the Shipt app.
How Much Shipt Pay
It depends on the location; you can earn $20- $30 an hour.
The Average Pay for a Shipt Shopper
The typical order that I see is between ten and twelve dollars (before tips). After gratuities, Shipt shoppers earn $15-$17 for every purchase.
A helpful hint when picking orders is always to check the "promo pay" area first since this will have the orders that pay the most. These orders often pay somewhere in the neighborhood of $20 to $30!
You should only agree to take a promotional pay order if it is within a few miles of your home. Quite often, you will find better-paid orders that are located 20–30 miles away. However, as independent contractors, we are all aware that our gas expenditures may rapidly eat into the income of orders located a long distance away.
How Much Money Can You Make Working for Shipt an Hour?
The average compensation per order is between $20 and $30, equivalent to the average income per hour, which is $20.
If a significant number of people in your region are utilizing the Shipt platform and your location has a strong demand. Because of this, it is simple to block off a substantial amount of time with the realistic assumption that you will continue to be active.
In light of this, I'm not sure whether this can be a full-time profession in smaller places where there may not be as much of a need for it as there is in larger ones. In most cases, I would suggest that you add additional gig apps to your arsenal to keep yourself active during downtime. Some examples of such applications are Instacart, Doordash, & Uber Eats.
Shipt further enables customers to design their own "batches" of items. You might theoretically book two or even three orders with the same or a somewhat close delivery window (for example, between 2:00 and 3:00 in the afternoon, or one between 2:00 and 3:00 and the other between 3:00 and 4:00 in the afternoon). If you are certain you can complete the delivery within the specified time frame, everything will proceed according to plan.
This indicates that savvy consumers with previous shopping expertise can increase their profits by a factor of two if they are successful.
It has also been brought to my attention that Shipt provides its seasoned customers with the opportunity to place higher-paying orders. As a somewhat inexperienced consumer, I am unable to state this definitively. It is quite encouraging to hear, considering that not all gig platforms seem to appreciate seasoned independent freelancers as much as possible.
Shipt customers should also be aware of one other fact: the company takes the delivery window extremely seriously. When you unload the order and hand it to the cashier, if you are even 30 seconds late, the order is deemed late!
How are Shipt Shoppers Paid for Their Services?
Shipt gives its consumers the option of having their profits put into their accounts every week on Monday mornings, or they may choose to have their earnings accessible for fast cashout up to five times a day for a fee of around 49 cents each cashout.
Shipt pays through direct deposit. Within the Shipt app, there is a tab within the account page where you can quickly input your direct deposit information to get your payment.
How often do Shipt shoppers Get Paid?
Shipt processes payments weekly on Fridays using direct deposits. The dividend will be determined based on the profits from the previous week (Monday through Sunday).
Shipt Benefits
Shoppers can go into the app & pick up an available order or plan their work time. This feature makes the app flexible.
Get paid by the order instead of the hour.
Shoppers may retain their tips.
Drawbacks
You are responsible for your petrol and auto upkeep.
Physical labor may be required (i.e., carrying a lot of bags up a flight of stairs)
Some shops and delivery services pay very little for items not on sale or discounted.
Conclusion
Yes, delivering for Shipt is worth it. The organization has a solid reputation, provides competitive wages, and allows various schedule options. There are drawbacks, of course, such as the fact that you'll need and be responsible for your transportation and any associated expenses (gas, maintenance, insurance, etc.).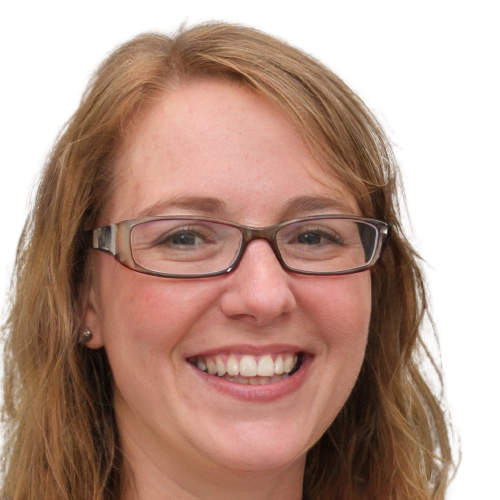 Hi, I'm Ashley a freelance writer who's passionate about personal finance. Ever since I was young, I've been fascinated by the power of money and how it can shape our lives. I've spent years learning everything I can about budgeting, saving, investing and retirement planning. So if you are looking for tips, advice, or just a little bit of inspiration to help you on your financial journey, you have come to the right place. I am always here to help, and I am excited to share my passion for personal finance with you.