Does Target offer customers cashback rewards? The answer is yes, but only for Target RedCard holders. Below, we'll cover what you need to know about this popular retailer and the benefits of its store card.
A retail favorite for many, Target is known for having quality items at affordable prices. If you're a Target regular, you may have wondered if there are additional benefits you can earn for your regular purchases.
In this article, we share information on Target's cashback program, as well as the additional ways to save when shopping at Target.
Does Target Offer Customers Cashback Rewards?
Yes, Target does have a cashback program. It is part of their Target RedCard benefits that also includes 5% off Target purchases. Target Mastercard users can also receive 2% back on dining and gas purchases, and 1% back on purchases made anywhere else.
If you're a frequent Target shopper, there are multiple benefits of a Target card. Be sure to pair your card with the Target Circle app for even more savings!
What Are Cashback Rewards Programs?
A cash back reward program is a cash incentive offered by businesses to customers in order to encourage them to do more business with them. This incentive was popularized by credit card companies who give back a percentage of cash you spend using your card back to you in cash or material form. Over time, companies like retail outlets started offering customers cash back rewards to encourage them to shop more.
So does Target offer customers cashback rewards that regular shoppers can benefit from? Let us find out.
How the Target Rewards Program Works
Target has been well known for offering a 5% discount on purchases to their RedCard store credit card holders. This automatic discount is applied at the register when checking out at Target stores. This discount can be used in combination with other savings, including coupons, digital coupons and cash back apps like Ibotta.
Target shoppers who have saved the 5% at Target.com and in Target stores also have an additional way to save. The Target Mastercard version of the RedCard allows them to earn cash back when they use their card on gas, dining and other purchases.
While extra cashback is not available on Target purchases since you're already getting the 5% discount, holders of the Target Mastercard can receive 2% back on gas and dining purchases elsewhere. They can also receive 1% on other non-Target purchases made on the card. Rewards are received in the form of Target gift cards.
How to redeem Target Cashback Rewards
Target's cashback rewards are available to eligible Target Redcard holders. This is an incentive to use their card at non-Target locations and receive rewards.
Rewards can be redeemed by visiting the Target cardholder portion of their website at Target.com/MyRedCard. From there, you can select "redeem rewards." If you have cashback available of at least $10, you can redeem in the form of a Target gift card. You can also redeem your available rewards by calling 1-800-424-6888.
Is there a Cashback Rewards Limit at Target?
Love shopping at Target and wondering if there is a limit to the rewards you can earn with your card? Good news! According to the Target website, there is no limit to the amount of rewards that you can earn.
How to Maximize Rewards at Target
As a regular Target shopper, I'm able to regularly save 15% to 20% and sometimes 50% or more. Not only do I watch for sales and promotions at my Target store, I use my Target card to save 5% on my purchases. In addition, I watch the Target Circle app for significant savings.
For even more savings, I watch for discounts on the Coupons.com app, Ibotta, and Fetch to get cashback on select items. These savings make Target one of my favorite places to shop, and I end up getting many items for free, or occasionally even for a profit.
Are you wondering what time does Target restock? Get the details here.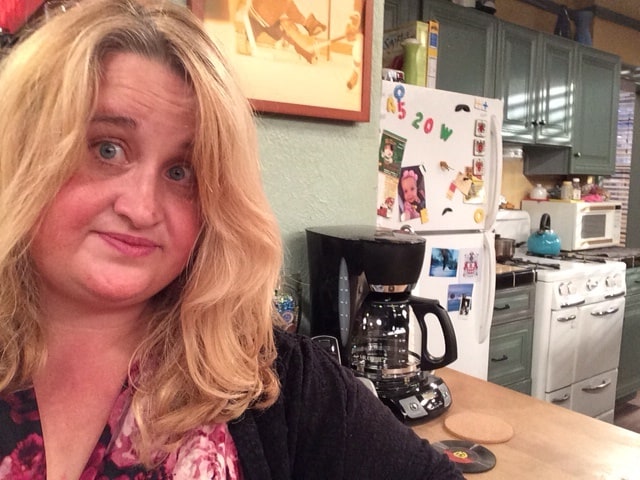 Kim Ritter is a frugal living expert, blogger and mom of two from small-town Iowa. What began as an effort to help her family save a few dollars a month has now transformed into a full-time passion to help other parents money. Visit her online at twokidsandacoupon.com and follow her on Twitter at @2kidsandacoupon for more ways your family can have fun on a budget.