Cash Cards can be used at any ATM, but Cash App charges a $2.50 fee for each transaction.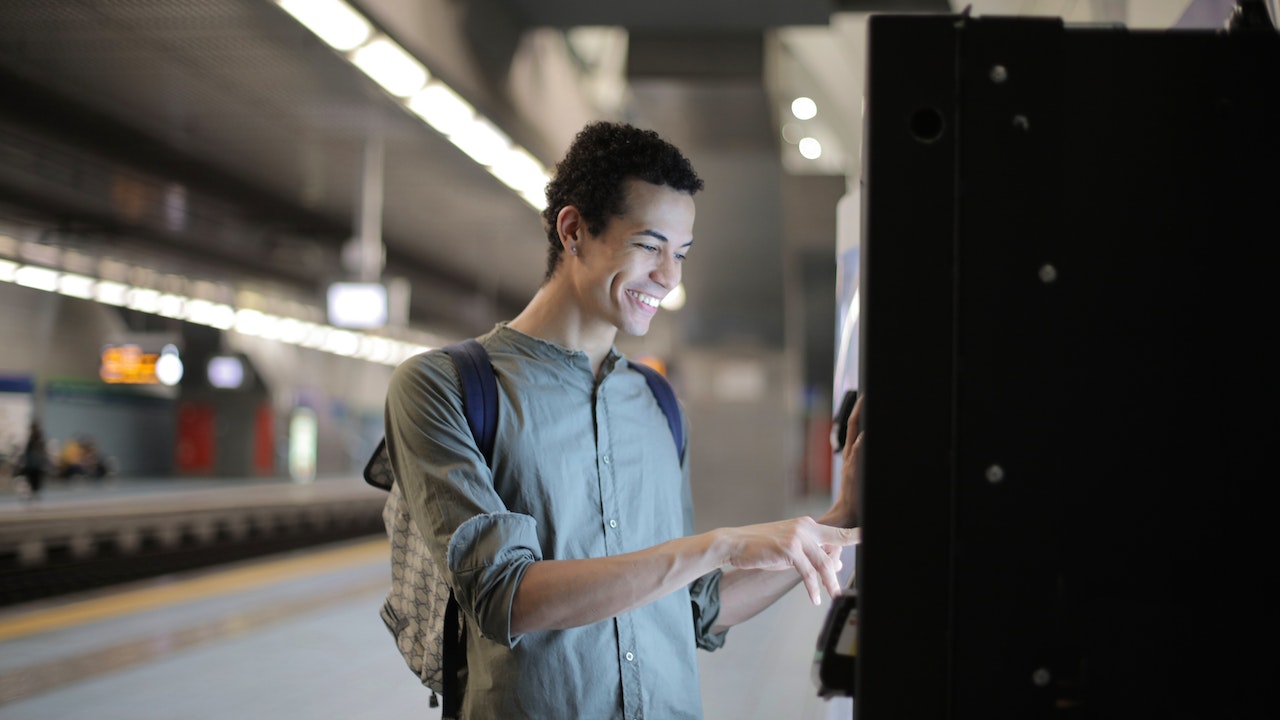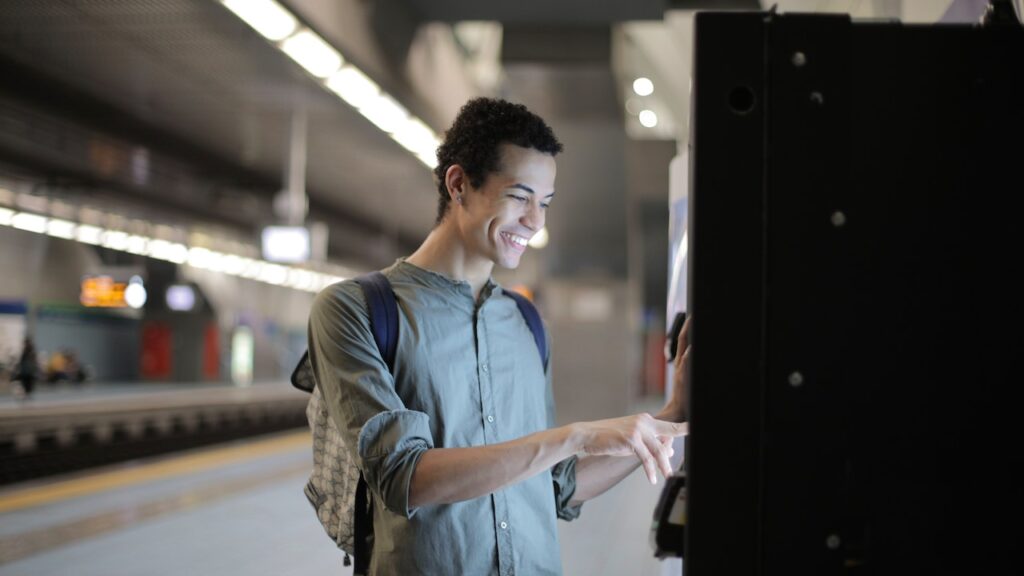 To avoid additional ATM fees, Cash App offers instant coverage for ATM fees, including fees charged by ATM operators, for customers who receive $300 or more in paychecks directly deposited into their Cash App each month.
Once you have received at least $300 in paychecks, each subsequent qualifying deposit will extend the period of ATM fee reimbursements by an additional 31 days.
Looking for fun, high-paying side hustles? Checkout:
Acorns: Investing app that transforms your spare change into your financial future.
Branded Surveys: A fun and easy way to earn gift cards and PayPal cash!
Cash App Cash Card ATMs
With the Cash Card, you can withdraw cash from the following ATMs:
JPMORGAN CHASE BK NA/JPMORGAN CHASE & CO
BANK OF AMER NA/BANK OF AMER CORP
CITIBANK NA/CITIGROUP
WELLS FARGO BK NA/WELLS FARGO & CO
U S BK NA/U S BC
PNC BK NA/PNC FNCL SVC GROUP
TRUIST BK/TRUIST FC
GOLDMAN SACHS BK USA/GOLDMAN SACHS GROUP THE
CAPITAL ONE NA/CAPITAL ONE FC
T D BK NA/TD GRP US HOLDS LLC
BANK OF NY MELLON/BANK OF NY MELLON CORP
STATE STREET B&TC/STATE STREET CORP
CITIZENS BK NA/CITIZENS FNCL GRP
FIRST REPUBLIC BK/
MORGAN STANLEY PRIV BK NA/MORGAN STANLEY
SILICON VALLEY BK/SVB FNCL GRP
FIFTH THIRD BK NA/FIFTH THIRD BC
MORGAN STANLEY BK NA/MORGAN STANLEY
MANUFACTURERS & TRADERS TC/M&T BK CORP
KEYBANK NA/KEYCORP
HUNTINGTON NB/HUNTINGTON BSHRS
ALLY BK/ALLY FNCL
BMO HARRIS BK NA/BMO FNCL CORP
HSBC BK USA NA/HSBC N AMER HOLDS
AMERICAN EXPRESS NB/AMERICAN EXPRESS CO
NORTHERN TC/NORTHERN TR CORP
REGIONS BK/REGIONS FC
DISCOVER BK/DISCOVER FS
SIGNATURE BK/
FIRST-CITIZENS B&TC/FIRST CITIZENS BSHRS
MUFG UNION BK NA/U S BC
SANTANDER BK NA/SANTANDER HOLDS USA
CITY NB/RBC US GRP HOLDS LLC
BANK OF THE WEST/BNP PARIBAS USA
FLAGSTAR BK NA/NEW YORK CMNTY BC
ZIONS BC NA/
COMERICA BK/COMERICA
FIRST HORIZON BK/FIRST HORIZON CORP
WEBSTER BK NA/WEBSTER FNCL CORP
WESTERN ALLI BK/WESTERN ALLI BC
EAST WEST BK/EAST WEST BC
SYNOVUS BK/SYNOVUS FC
VALLEY NB/VALLEY NAT BC
FROST BK/CULLEN/FROST BKR
CIBC BK USA/CIBC BC USA
CADENCE BK/
BOKF NA/BOK FC
OLD NB/OLD NAT BC
SOUTHSTATE BK NA/SOUTHSTATE CORP
FIRST NB OF PA/FNB CORP
The full list of ATMs you can use to withdraw with a Cash Card can be found here.
How to Find Free ATMs for Cash App
Use the Cash App ATM Finder
The Cash App has a built-in ATM finder that allows you to locate accessible ATMs near you. This feature is easy to use and can help you save money on ATM fees.
To use the Cash App ATM finder, open the app and select the "ATM" option from the home screen. The app will then show you a map of the ATMs near your current location. You can filter the results by selecting "No Fee" only to display free ATMs.
Check Your Bank's ATM Network
Another way to find free ATMs for Cash App is to check if your bank has a network of free ATMs. Many banks have partnerships with ATM networks that allow their customers to withdraw money without paying fees. To find out if your bank has a network of free ATMs, check their website or contact customer service.
If your bank does not have a network of free ATMs, you can still use your Cash App debit card to withdraw money at any ATM that accepts Visa. However, you may be charged a fee by the ATM provider.
Look for Free ATM Networks
ATM networks offer free withdrawals to users of specific mobile payment apps, including Cash App. These networks are often found at popular retailers like Walgreens, CVS and Target.
You can find out if these networks are available in your area by checking the Cash App ATM finder or the websites of the retailers.
Be Mindful of ATM Fees
Even if you cannot find a free ATM for Cash App, there are still ways to minimize your ATM fees. First, be aware of the fees charged by the ATM provider and your bank.
Some ATM providers may charge a flat fee, while others may charge a percentage of the amount withdrawn. Your bank may also charge a fee for using an out of network ATM.
To avoid paying unnecessary fees, try to withdraw more significant amounts of cash less frequently, and this will reduce the number of times you need to use an ATM and in turn, your overall fees. You can also consider using your Cash App debit card to make purchases instead of withdrawing cash.
Related: How to Get Free Cash App Money
Advantages of Free ATMs for Cash App
The advantages of free ATMs for Cash App are numerous, and they include the following:
Cost Savings: The most obvious advantage of free ATMs for Cash App is that they save money. Using a free ATM can avoid paying the fees that some ATM providers charge for withdrawals. These fees can increase over time mainly if you use ATMs frequently so using a free ATM can help you save money.
Convenience: Free ATMs for Cash App are often located in convenient places, such as grocery stores and pharmacies. This makes it easy to withdraw cash without traveling far or looking for an ATM.
Accessibility: Free ATMs for Cash App is accessible to anyone with a Cash App debit card, regardless of where they bank. This means you can withdraw cash even if your bank does not have a network of free ATMs.
Flexibility: Free ATMs for Cash App offer flexibility regarding when and where to withdraw cash. You can use the app to find free ATMs near your current location or plan ahead and find free ATMs in a different part of town.
Extra reading: 5 Ways To Withdraw Money From Netspend Card For Free Without ATM Fees
Disadvantages of Free ATMs for Cash App
While there are many advantages to using free ATMs for Cash App, a few potential disadvantages should be considered. These include:
Limited Availability: Free ATMs for Cash App may not be available in all areas, and the network of free ATMs may not be as extensive as those of larger banks. You may need to travel farther to find a free ATM, which can be inconvenient.
Fees for Out-of-Network ATMs: It is possible that you may be required to use an ATM that is not part of the Cash App's network if you are unable to locate a free Cash App ATM. If this is the case, you may be required to pay a fee not just by the ATM operator but also by your bank. These costs may mount up rapidly, making cash withdrawals more costly than they otherwise would be.
Potential for Fraud: While the Cash App takes security measures to protect your personal and financial information, fraud is always a risk when using any financial service. Criminals may attempt to steal your Cash App login information, debit card number, or other sensitive data, so it's important to be vigilant and protect your information.
Transaction Limits: Free ATMs for Cash App may have transaction limits that restrict how much money you can withdraw at one time, and this can be inconvenient if you need to withdraw a large amount of cash.
No Access to Other Bank Services: While the Cash App offers a range of features, it does not provide access to all of the services offered by traditional banks. For example, you may not be able to deposit checks, access loans, or manage a savings account through the app.
Conclusion
In conclusion, finding free ATMs for Cash App is easy if you know where to look. You can use the Cash App ATM finder to locate free ATMs near you, check your bank's ATM network, look for free ATM networks at popular retailers, and be mindful of ATM fees. Following these tips, you can avoid paying unnecessary fees and make the most of your Cash App debit card.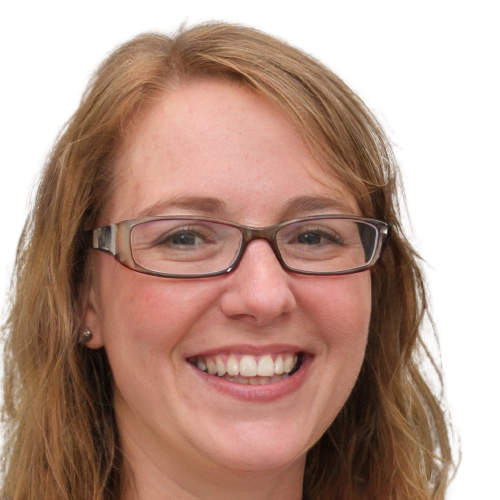 Hi, I'm Ashley a freelance writer who's passionate about personal finance. Ever since I was young, I've been fascinated by the power of money and how it can shape our lives. I've spent years learning everything I can about budgeting, saving, investing and retirement planning. So if you are looking for tips, advice, or just a little bit of inspiration to help you on your financial journey, you have come to the right place. I am always here to help, and I am excited to share my passion for personal finance with you.