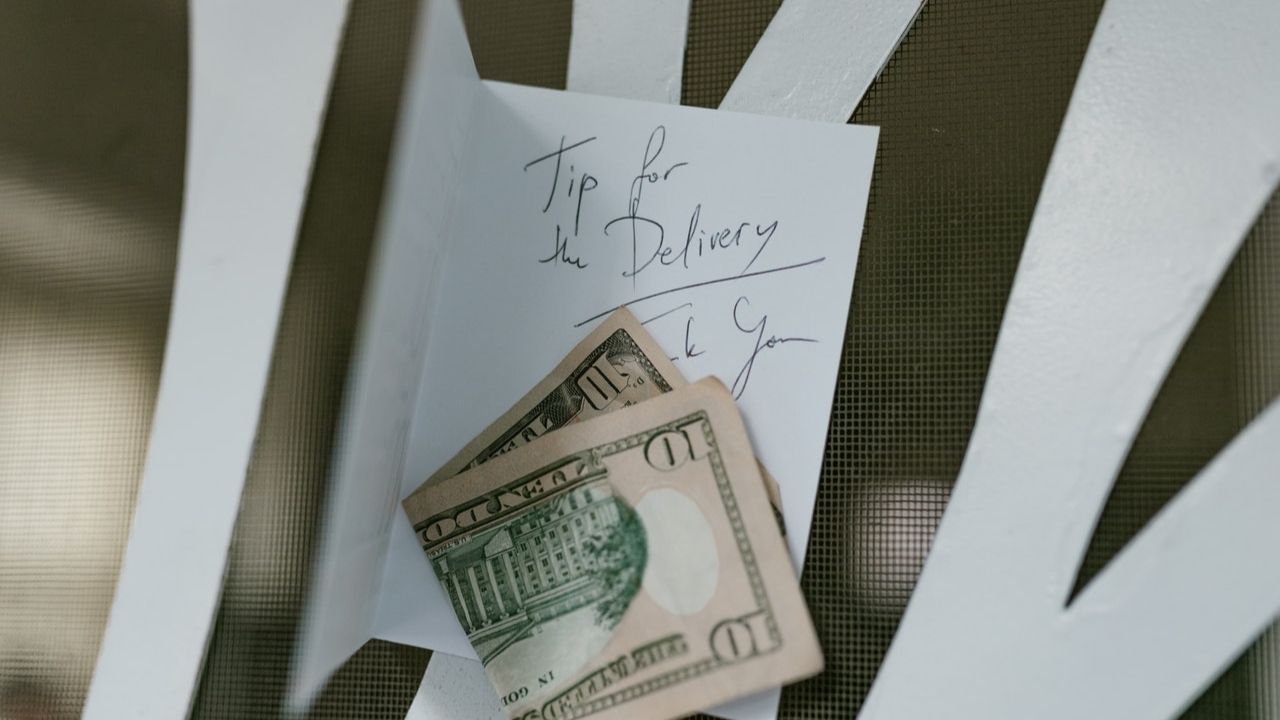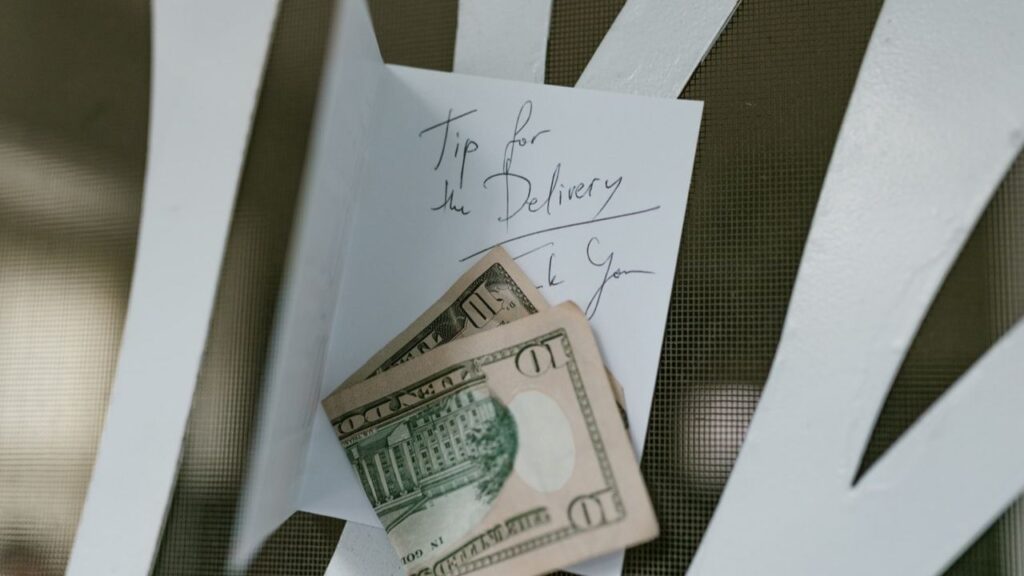 Almost everyone knows how much to tip when you are dining at a restaurant (20% or so). These days, however, many people are ordering takeout and delivery instead of going out to eat. In light of this, it might not be as clear how much to tip DoorDash drivers.
Do the service and delivery fees that you are charged when ordering through the app go to the driver, or are you expected to pay them for their service?
How can you ensure that you get a hot meal delivered in a timely fashion?
Here's the scoop on how much to tip DoorDash drivers.
RELATED POST: What Time Does DoorDash Stop Delivering?
How Much to Tip DoorDash Delivery Driver?
Luckily, DoorDash provides a suggested tip when you are in the process of checking out.
The DoorDash tip suggestion factors in the distance the driver has to go, how busy the night is, and the number of drivers currently available.
While the industry standard for dining out is typically 20% of the check amount, the suggested tip for DoorDash may be higher or lower than that percentage.
Personally, I always tip 20% of the subtotal, $5 minimum.
If you tip less than 5 dollars DoorDash drivers won't see them and will never know you tipped.
If the money is tight and you're planning to give just $3 as a tip I would recommend you tip in cash.
Read: How Much to Tip Instacart Shoppers?
When in doubt about how much to tip DoorDash drivers, go with the suggested tip amount as a bare minimum.
If you choose to tip lower than the suggested amount, be prepared for the delivery to take longer because multiple people may pass on bringing your food.
Similarly, if you are in a hurry, select a larger tip amount so that the first driver who is prompted with your order accepts and delivers it as quickly as possible.
While gig apps such as DoorDash, Postmates, UberEats, and Shipt may not have established a standard delivery tip percentage at this time, most of these apps have a suggested tip amount.
It's always a smart idea to go with the established algorithm, or be extra generous and tip above the suggested amount. It will always result in faster and more efficient service.
Others were interested in:
Why Should I Tip DoorDash?
So, what does this mean? Why should you tip if DoorDash is already paying the driver?
From a self-interested perspective, the answer is pretty simple: if you don't tip, you may not even get someone to accept your order.
When a driver is delivering for DoorDash, they are prompted with a screen through the app that shows them how many miles they have to drive, what their base pay for the order is, and the amount of the tip that has been left.
If, for example, they have to drive ten miles total for delivery and DoorDash is paying them $3, they will probably not accept that order without a worthwhile additional tip. If it seems like your DoorDash order is taking forever to arrive, it is probably because multiple "Dashers" have declined the delivery due to a lack of tips.
Of course, from a generosity perspective, DoorDash drivers usually aren't the wealthiest people in the world, and they don't get any work benefits. It's a nice idea to support these people bringing you your food with an entrepreneurial spirit!
How Are DoorDash Drivers Paid?
DoorDash uses a specific formula in order to pay its drivers.
When you order a delivery through DoorDash, you pay a service fee, and a delivery fee, and they suggest that you tip.
While only a small portion of the service and delivery fee is given to the driver, the entire tip is paid out to the person bringing you your food.
Generally, a driver will be paid more by DoorDash if they have to go a greater distance. This incentivizes the driver to actually accept the order and bring it to you.
However, without a tip, that incentive may not be enough for the driver to accept the order. This is where tips come into play.
Want to work for an app like DoorDash instead of just ordering? Check out our article on apps like DoorDash.