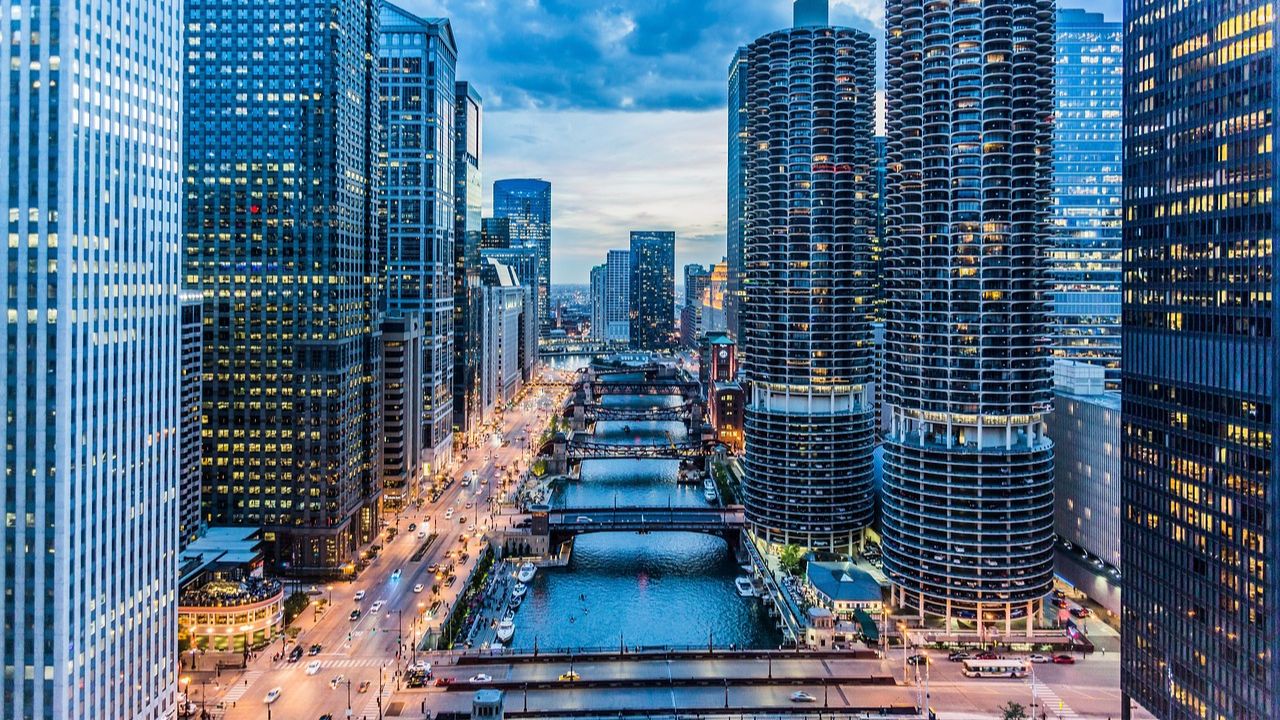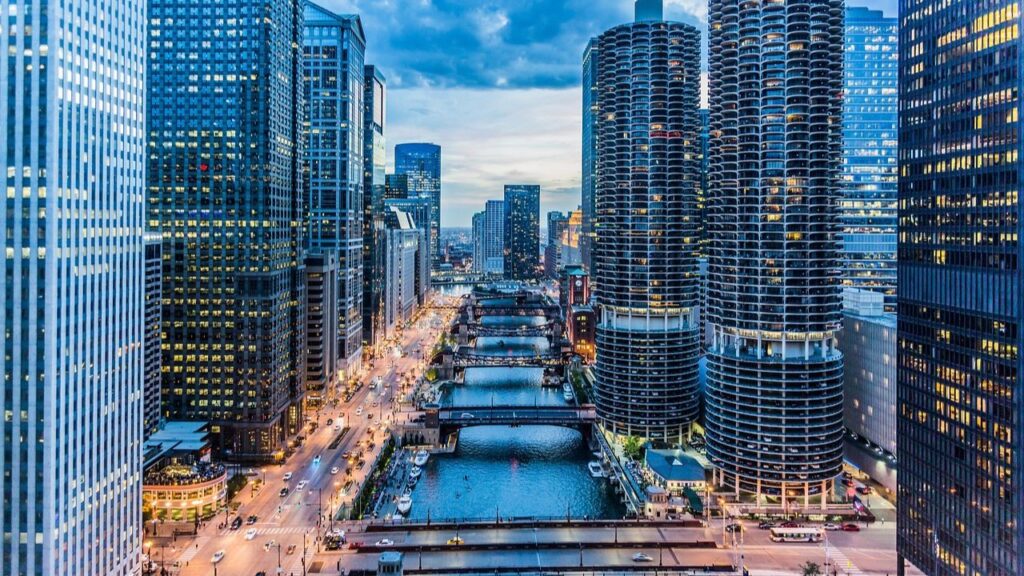 So you're considering making a move to Chicago, the city of skyscrapers, deep-dish pizza, and rich history?
Before you pack your bags, let's dive into what makes this city tick. In this post, we'll go through the pros and cons of living in Chicago to give you a fuller picture and help you decide if it's the right fit for you.
Pros of Living In Chicago
Here are seven pros of living in Chicago:
Job Opportunities and Economic Growth
Chicago is a hub for various industries, including finance, technology, healthcare, education, and transportation. This widespread of industries only means one thing; job opportunities are endless.
Chicago's highly diversified and robust economy provides locals access to job openings in various fields. Some of the largest companies operating in Chicago include Allstate Insurance, Boeing, and United Airlines, to name a few.
Moreover, economic growth in Chicago has continued for decades, and the city attracts top talent who want to work for thriving companies.
Public Transportation
Chicagoans have plenty of options when it comes to getting around the city. The "L" train system, the second-largest public transit system in the United States, connects people in multiple directions throughout the city.
The CTA also has bus routes that run around the clock, allowing people to travel whenever they want. Chicago even has Divvy, the city's bike-sharing program, which makes getting around by bike convenient and affordable. As a resident, you don't need a car to get around the city.
World-Class Food
Chicago is known for its famous deep-dish pizza, but it's not the only thing the city offers in terms of food. The city has some of the best ethnic and fusion-inspired cuisines, from Mexican and Italian to Indian and Middle Eastern.
You can buy hot dogs and tamales from street vendors, enjoy a casual open-air pop-up concert, or dine in some of the city's most notable Michelin-starred restaurants. Regardless of your budget or preferred dining style, Chicago always has something delicious.
Entertainment and Culture
Chicago is a playground of entertainment and culture, with plenty to offer, whether you're into music, theater, art, or architecture.
The city's diverse music scene ranges from Jazz clubs in the South Loop to the annual Lollapalooza festival held in Grant Park, a fun-filled annual celebration of contemporary music featuring some of the most notable music artists in the industry.
If you're looking for a theatrical experience, Chicago has world-class theater companies, including Steppenwolf and the Goodman Theatre.
You can also visit museums like the Art Institute of Chicago, the Museum of Contemporary Art, and the Chicago History Museum to learn all about the city's history and art.
Sports
If you're a sports fan, Chicago has no shortage of stadiums and arenas. Chicago is one of the few cities in the US with two baseball teams, The Chicago Cubs and The Chicago White Sox, both with passionate fan bases.
Basketball fans can also witness iconic games when the Chicago Bulls play at the United Center. Similarly, ice hockey lovers can catch the Chicago Blackhawks. And if football is your thing, the Chicago Bears play at Soldier Field, an iconic and historical stadium.
Beautiful Neighborhoods
Chicago has several neighborhoods known for their eclectic architecture and vibrant communities. Whether you prefer a quieter suburban feel or a hip and bustling city lifestyle, Chicago has the perfect neighborhood.
Some of the city's most notable neighborhoods include Lakeview, Lincoln Park, West Loop, and Wicker Park. These areas provide a perfect mix of modern living and historic charm. Moreover, Chicago neighborhoods are generally safe, offering residents peace of mind regarding safety.
See: Cheapest Neighborhoods To Live In Chicago
Good Climate
Chicago has a distinct weather pattern, with four seasons that bring various unique experiences throughout the year. During the hot summer months, locals gather by the lakefront, enjoy outdoor dining at restaurants with patios, and attend various music festivals.
In the winter, the city transforms into a winter wonderland with the iconic Magnificent Mile Lights Festival, ice skating at Millennium Park, and numerous holiday-themed events. Even in the colder months, Chicago locals don't let the winters get them down, making it one of the most resilient cities in the country.
Cons of Living in Chicago
However, despite its numerous charms, several cons of living in Chicago could make it a challenging place to call home.
Brutally Cold Winter Months
One thing that people should know before moving to Chicago is that the winter can be incredibly cruel. It is freezing and windy, with temperatures often dropping below zero, making it impossible to go outside.
Even when the sun is shining, the windchill can make it feel much colder than the actual temperature. In fact, in 1994, the city experienced a wind chill of 82 degrees below zero.
High Cost of Living
Living in Chicago is undoubtedly expensive. Housing in the city center is highly-priced, and the cost of owning a car is higher.
According to RentCafe, the cost of living in Chicago is nearly 20% higher than in other cities in the United States. Renting is also expensive, with the average price for an apartment at $2200 per month.
Food, transportation, and utilities are also expensive, making it difficult for many people to afford everything they need.
More: 10 Richest Towns in Illinois
Traffic: Gridlock Frustrations
Traffic is terrible in Chicago, and living in the city is one of the significant challenges.
Rush hour traffic can be a nightmare, especially on the downtown area's highways, with cars coming to a standstill. Moreover, parking can be a significant challenge, with numerous parking restrictions in almost every part of the city.
Fierce Competition for Jobs
Chicago is known for its strong economy and job market but is aware that the competition for employment can be fierce. While job openings exist, many require advanced skills, degrees, or work experience.
The unemployment rate in the city is also above the national average, which may make it difficult for someone who does not have a network or connections in the city to find work.
Violent Crime: Safety Concerns
While the high violent crime rate has become less of a problem over the last few years, it remains a significant concern. The city's extensive and infamous history of local gangs is a significant cause of concern.
Police shootings and brutality against black and brown people have resulted in protests and unrest, increasing security concerns. This can make it challenging to feel safe and secure in certain parts of the city.
Is Chicago a Good Place to Live?
Chicago can be a good place to live, but it has its pros and cons depending on what you're looking for. If you're a young professional, the job market is pretty strong and there's a lively social scene.
Job opportunities are plentiful across various industries like tech, finance, and healthcare. After office hours, the city offers a great social scene with bars, restaurants, and cultural events. Popular neighborhoods like River North and The Loop are buzzing with energy and opportunities.
If you're thinking of raising a family, Chicago has many family-friendly neighborhoods like Lincoln Park and Lakeview, which offer excellent schools and plenty of parks. The city itself is rich in culture and activities that can be educational and fun for kids.
However, the cost of living can be high, and like many large cities, Chicago does have areas with high crime rates, so you should choose one of its safer neighborhoods.
Retirement in Chicago can be a mixed bag. On one hand, the city offers excellent healthcare facilities and a range of activities to keep you engaged. On the other, the winters can be harsh, and the cost of living isn't the cheapest. Plus, Illinois has some financial issues that have led to talks about potential tax hikes, which could affect retirees on a fixed income.
So, is Chicago a good place to live? The answer really depends on what stage of life you're in and what you're looking for. But whether you're launching your career, raising kids, or looking to enjoy your golden years, Chicago has something to offer. Just weigh the pros and cons carefully to decide if it's the right fit for you.
More From Dollar Sanity:
Chicago vs. Denver: Which is Better?
6 Safest Neighborhoods In Milwaukee