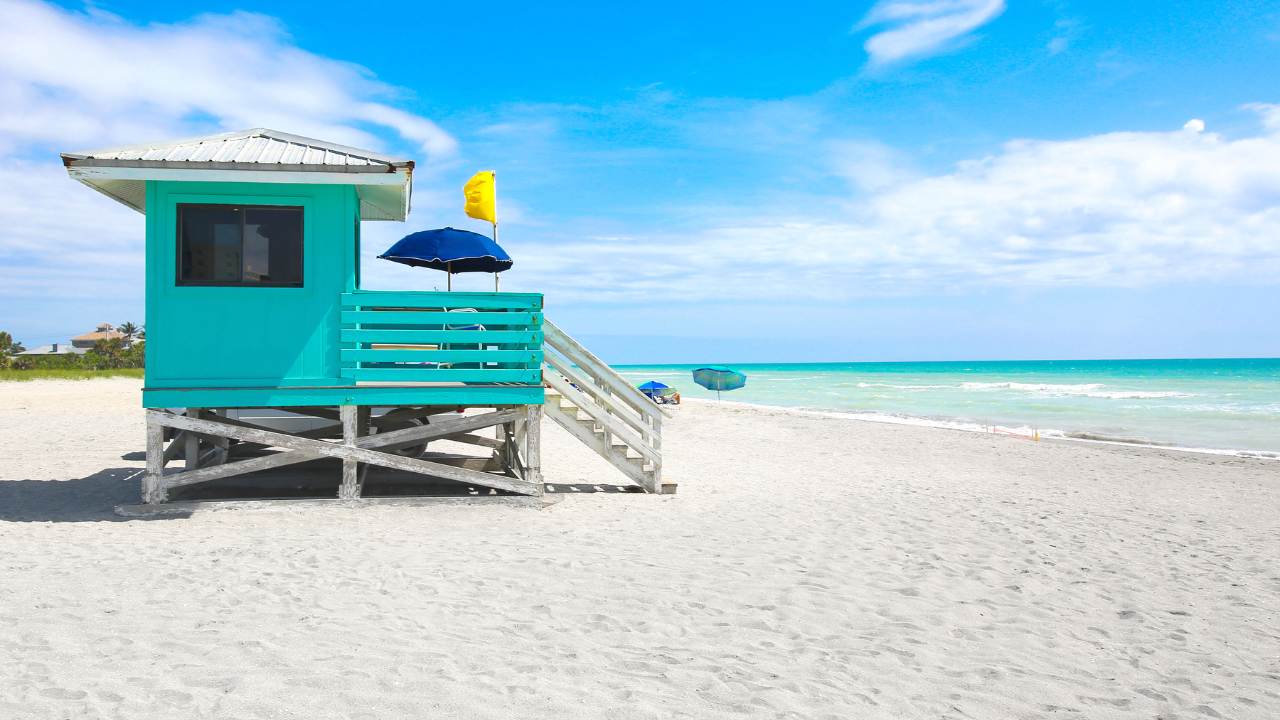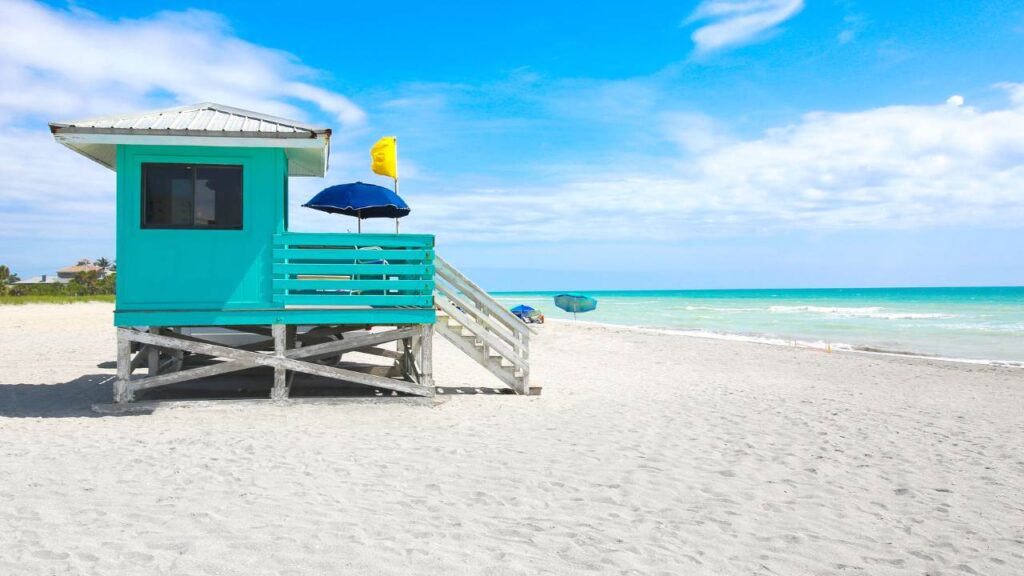 Ever thought about moving to Florida but worried you might not fit in with the politics? Don't worry, not all of Florida is deep red.
The Sunshine State actually has some very liberal cities that would make any left-leaning person feel right at home. From north to south, here are the most liberal cities in Florida where the locals tend to vote blue.
Tallahassee
Tallahassee, the capital of Florida, is also one of the most progressive cities in the state. Home to Florida State University and Florida A&M University, Tallahassee has a youthful, open-minded spirit.
You'll find a vibrant arts and music scene, historic theaters, independent bookstores, and cafes perfect for chatting or doing a crossword. On weekends, browse the Downtown Marketplace farmers' market or catch an indie film at the All Saints Cinema.
Politically, Leon County, which encompasses Tallahassee, votes overwhelmingly Democratic. The city has passed progressive policies like banning single-use plastic bags, protecting LGBT rights, and decriminalizing small amounts of marijuana.
With its natural beauty, cultural attractions, and forward-thinking mindset, Tallahassee offers a breath of fresh air for liberals living in or visiting the Sunshine State. No wonder locals lovingly call it "Tally."
You Might Be Interested In:
10 Pros And Cons Of Living In Miami, FL
10 Pros and Cons of Living in Tampa, FL
12 Pros And Cons Of Living In Pensacola, FL
Gainesville
Gainesville is a liberal oasis in a sea of red. Home to the University of Florida, with over 50,000 students, Gainesville has a youthful, progressive vibe. Voters here strongly supported Democrats in the 2020 election, with Biden receiving over 70% of the vote.
Gainesville was also an early adopter of LGBTQ rights, banning discrimination based on sexual orientation or gender identity in 1992. The city has a thriving gay community and hosts an annual Pride festival. Politically, the Alachua County Commission is dominated by Democrats.
The city has a booming farm-to-table food scene, with many vegan and organic options. Environmentalism is also important here, with the city pledging to transition to 100% renewable energy.
While much of northern Florida is quite conservative, Gainesville marches to the beat of its own drummer.
With an educated, youthful populace and a culture that values diversity and sustainability, Gainesville epitomizes the modern progressive city. For liberals looking to relocate to Florida, Gainesville should be at the top of your list.
Orlando
Known for being the home of Walt Disney World, Orlando is also considered one of the most liberal cities in Florida.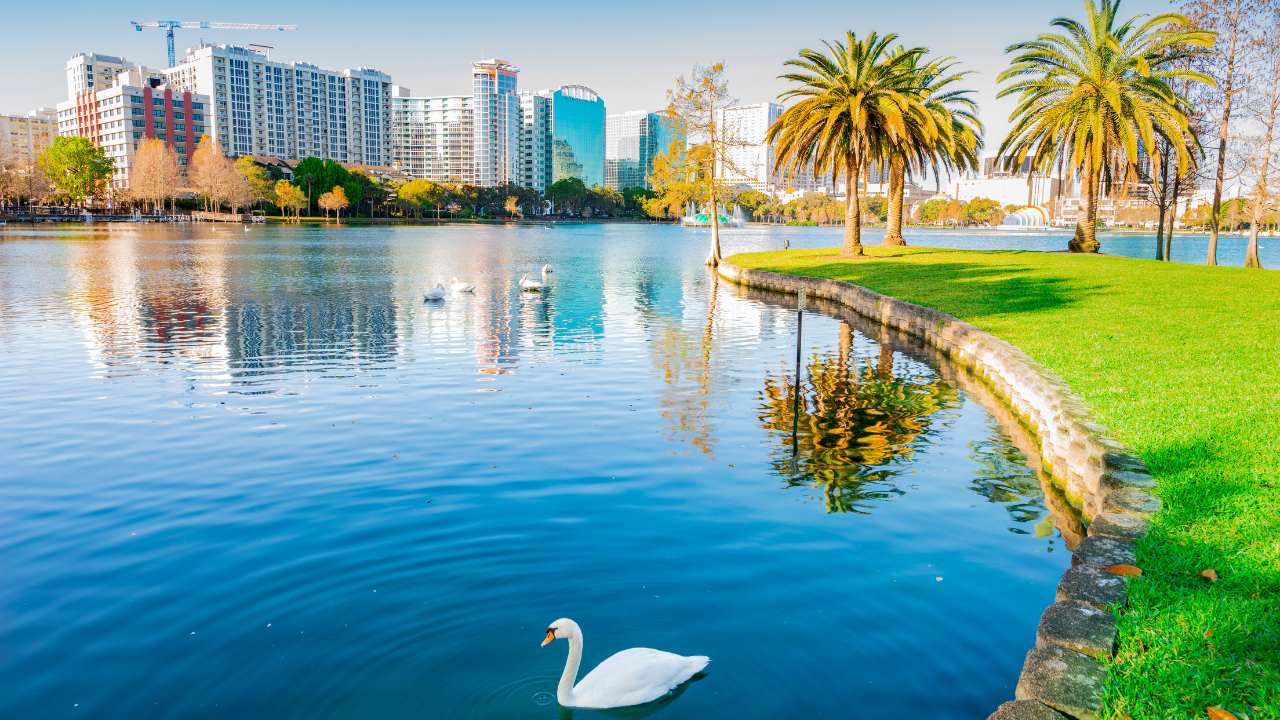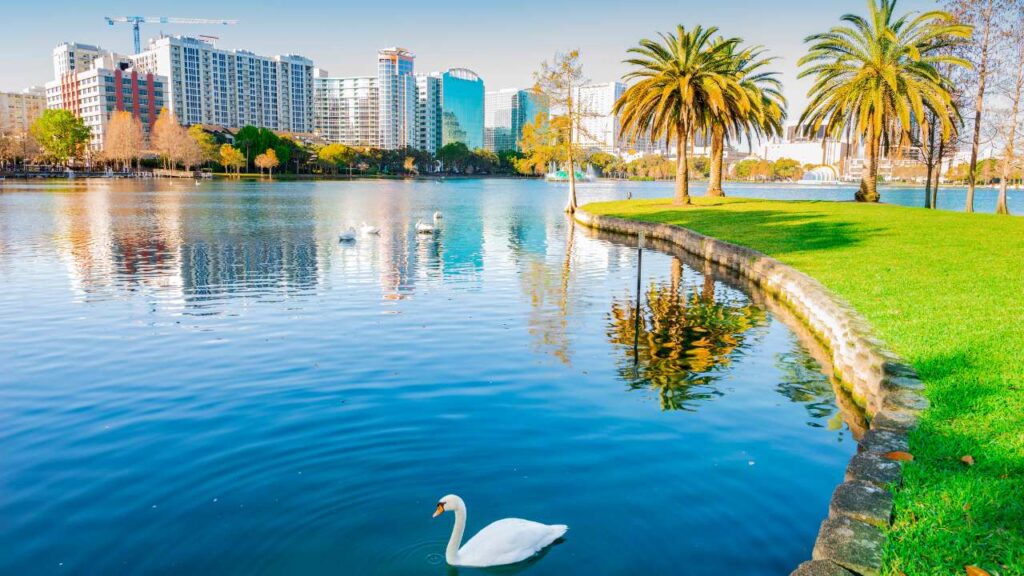 The city attracts young, progressive residents and has a fairly high education level, with over 40% of residents holding a bachelor's degree or higher. Orlando also has a fairly diverse population, with large Hispanic, Asian, and African-American communities.
Politically, Orlando leans heavily Democratic. In the 2020 election, Joe Biden won over 60% of the vote in Orange County where Orlando is located. The city council is also majority Democrat. Some of the most liberal and safe neighborhoods in Orlando include College Park, Thornton Park, and Downtown Orlando.
St. Petersburg
St. Petersburg is a popular city among liberals in Florida. Located in Pinellas County, St. Petersburg has been a Democratic stronghold for decades. The city has a thriving arts and culture scene, beaches along the Gulf Coast and an overall progressive vibe.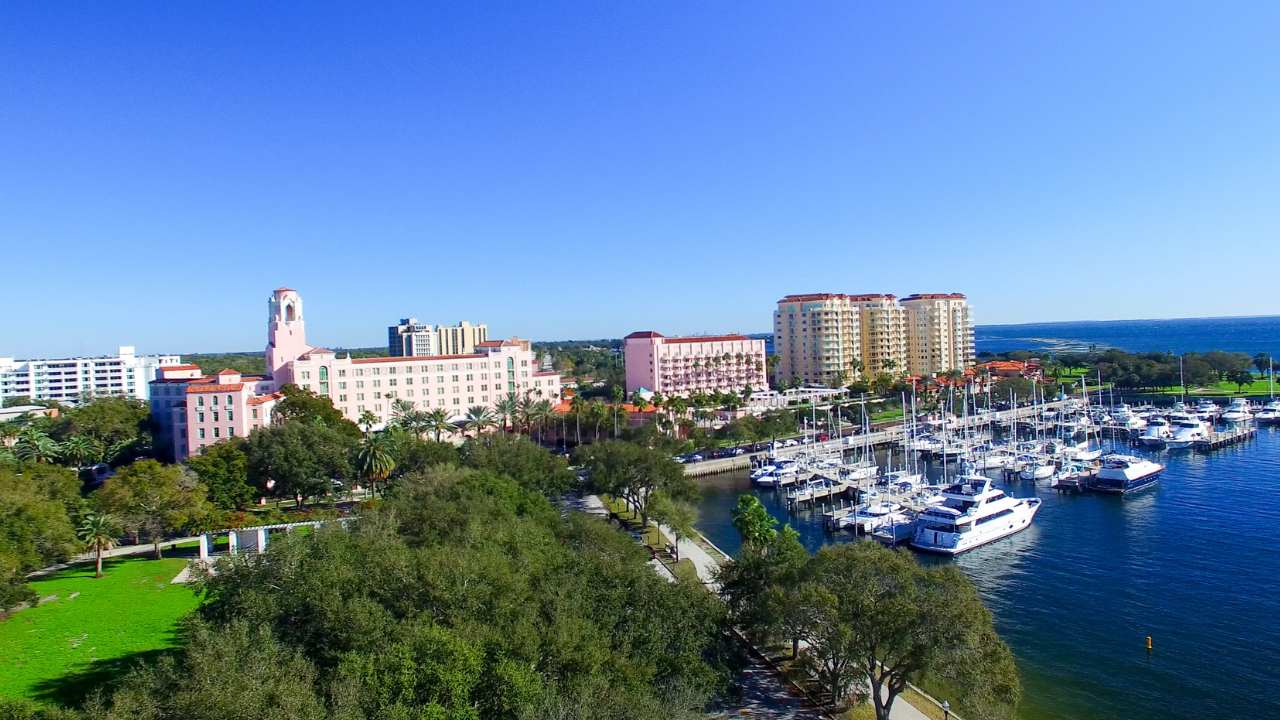 St. Pete, as locals call it, consistently votes for Democratic candidates and progressive issues. The city has banned plastic bags, straws, and certain pesticides, showing its commitment to environmental protection and sustainability. St. Petersburg also has a large LGBTQ population and hosts one of the largest Pride festivals in the state.
With miles of beaches, museums, craft breweries, and an expanding food scene, St. Petersburg attracts young liberals and families alike. Rent and home prices in St. Pete are rising due to its popularity, but the city remains more affordable than Miami or Fort Lauderdale for many.
St. Petersburg's liberal and laid-back lifestyle continues to draw new residents who value inclusion, culture, and outdoor activities.
MORE: Safest Neighborhoods In St Petersburg, FL
Key West
The southernmost city in the continental U.S., Key West has long been a refuge for free thinkers and nonconformists. With its tropical, laid-back vibe, Key West attracts many liberal-minded residents and visitors.
The city has a well-established gay community and was an early adopter of LGBTQ protections and rights. Key West was also at the forefront of the movement to legalize medical marijuana in Florida. And with no building restrictions, the city's eclectic architecture reflects its anything-goes philosophy.
If you're looking to escape the restrictions of mainstream society, the liberal utopia of Key West welcomes you with open arms.
Fort Lauderdale
Known for its beachy vibes and LGBTQ-friendly attitude, Fort Lauderdale is a liberal oasis in South Florida.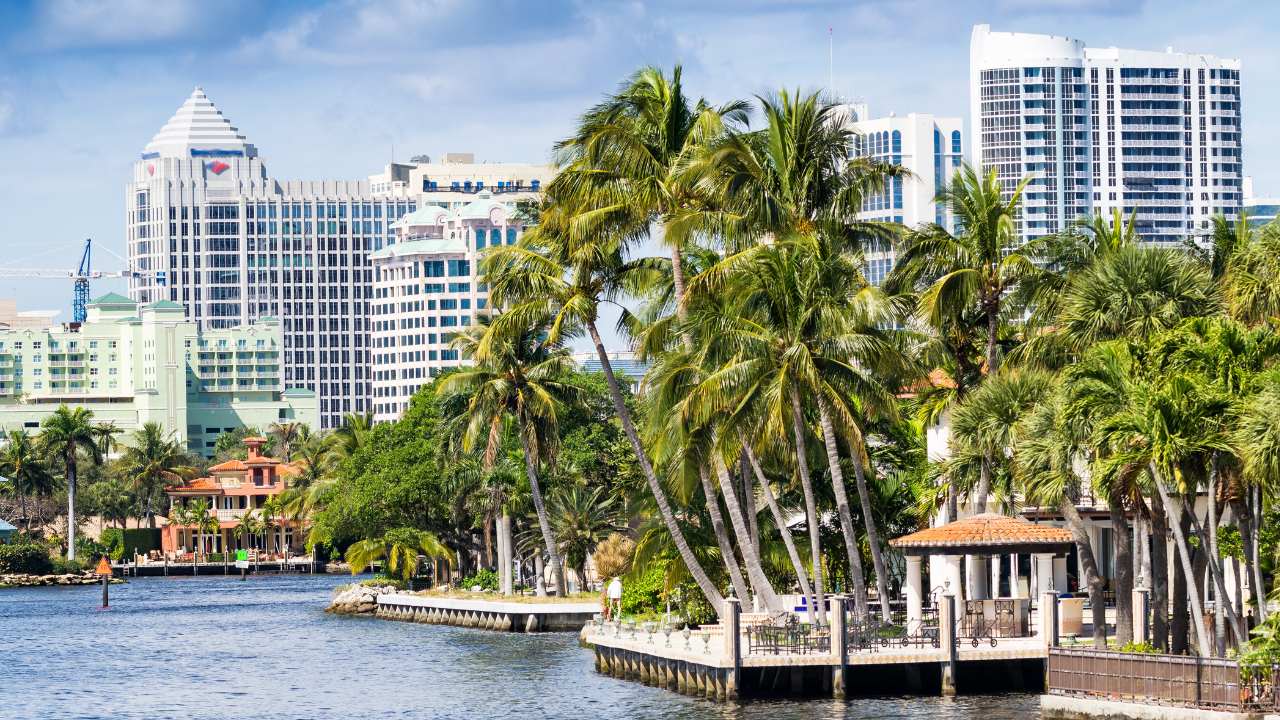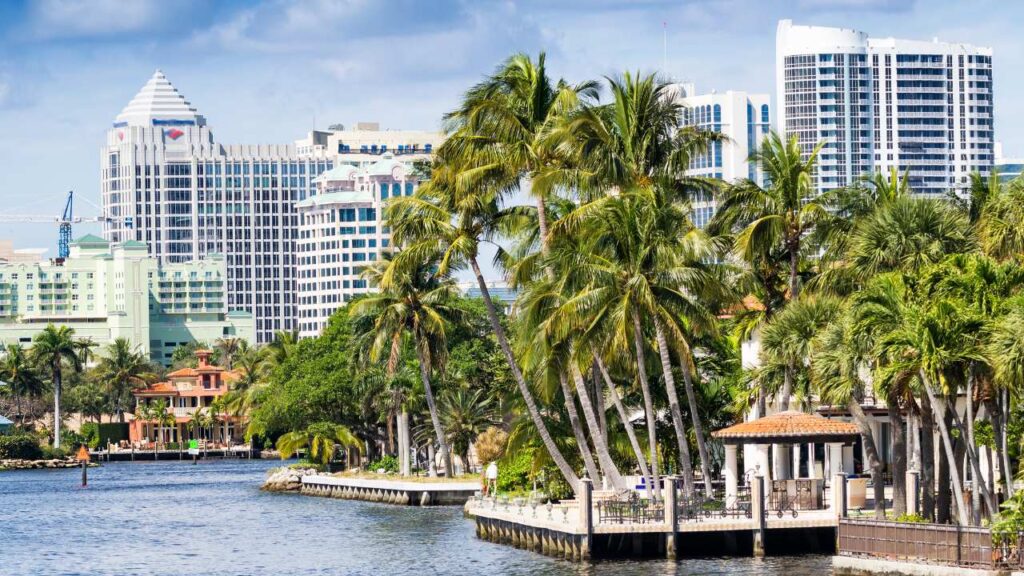 The city has a long history of progressive values and was one of the first to pass anti-discrimination laws protecting the LGBTQ community. Today, Fort Lauderdale continues to champion progressive causes like environmental protection, immigration reform, and gun control.
You'll find that the overall mindset in Fort Lauderdale is laid-back and open-minded. Residents here embrace diversity and individuality. So whether you're a member of the LGBTQ community, an environmentalist, or just an open-minded person, you'll feel right at home in this little liberal haven.
West Palm Beach
West Palm Beach is one of the most liberal cities in Florida. Located in Palm Beach County, West Palm Beach has a hip, creative vibe and is home to many progressive thinkers. You'll find art galleries, indie music venues, and a lively food scene. West Palm Beach tends to vote overwhelmingly Democratic in elections.
Miami Beach
Miami Beach is a popular beach city in southern Florida that's known for its lively nightlife, Art Deco architecture, and gay-friendly attitude.
Given its diversity and liberal social values, Miami Beach consistently votes Democratic in elections. Residents tend to support progressive policies around immigration, healthcare, education, and the environment.
Wilton Manors
Wilton Manors is a city in Broward County, Florida with a very liberal and progressive reputation. It has a large LGBT population and was once nicknamed "The Island City".
In the 1990s, Wilton Manors began revitalizing its downtown area and promoting arts and culture. The city passed an ordinance banning discrimination based on sexual orientation.
Sarasota
Known for its stunning beaches and unmatched arts scene, Sarasota is a cultural mecca for liberals.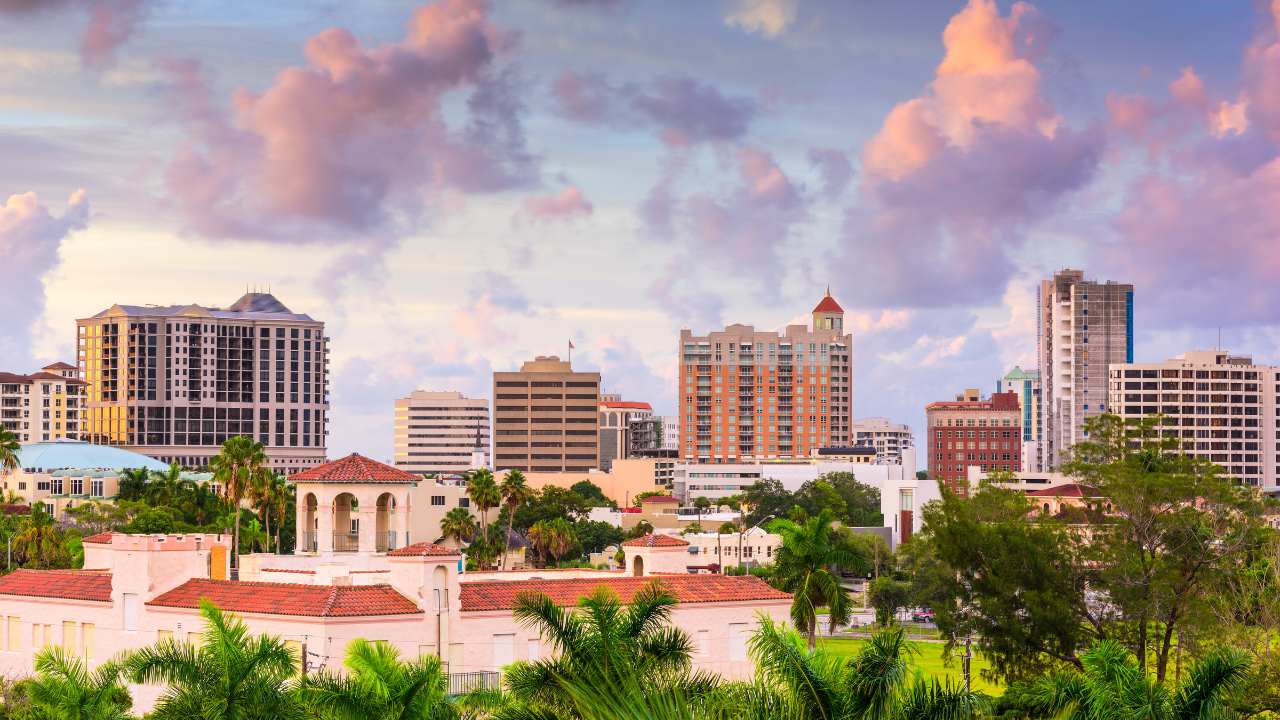 With a walkable downtown, locally-owned businesses, and environmental preservation efforts, Sarasota has a progressive vibe.
Boca Raton
Boca Raton is a coastal city in Palm Beach County, known for its affluent and liberal-leaning population. With miles of beaches, luxury resorts, and a wonderful downtown, Boca attracts left-leaning retirees and young professionals alike.
Delray Beach
Delray Beach is known for its liberal and progressive atmosphere. The city has an, eclectic vibe that attracts open-minded residents and visitors.
Delray Beach was one of the first cities in Florida to pass anti-discrimination laws protecting LGBTQ rights. The city also aims to promote environmental sustainability and has won awards for its green initiatives.
Winter Park
Welcome to one of the most progressive cities in the Sunshine State. Winter Park is known for its lush parks, high quality of life, and liberal mindset. Around 70% of residents here vote blue, and the city commission recently passed an ordinance banning conversion therapy. You'll find most locals are open-minded and welcoming of people from all walks of life.
With its upscale downtown, welcoming food and arts scene, and nearby Rollins College, Winter Park has a cultured and educated vibe. The city celebrates diversity and individuality, as evidenced by the many indie boutiques, cafes, and galleries along Park Avenue. If you're looking to escape the conservative politics elsewhere in Florida, Winter Park could be an ideal refuge.
Coral Gables
Known for its stringent zoning laws and Mediterranean-style architecture, Coral Gables is one of the most affluent cities in Florida. Home to the University of Miami, "The City Beautiful" has a relatively young, educated population and voted overwhelmingly Democratic in the 2020 election.
Port St. Lucie
Port St. Lucie is a city located in St. Lucie County, Florida. It is the most populous municipality in the county with over 185,000 residents. The city has an area of 120 square miles, located about 120 miles southeast of Orlando and about 120 miles northwest of Miami.
Port St. Lucie has a generally liberal and Democratic voting population. In the 2016 presidential election, Hillary Clinton won the city with over 56% of the vote. The city also has a relatively high percentage of registered Democrats at around 41% of registered voters.
The city ranks highly in quality of life and safety. It has a low crime rate and cost of living, as well as outdoor recreational activities with over 20 miles of beaches and the St. Lucie River. The city's public K-12 schools are also highly rated. These factors likely contribute to the city's liberal and progressive values.
Final Thoughts
While much of Florida remains traditionally conservative, these cities offer a refuge for those looking to surround themselves with like-minded individuals.
The culture, diversity, and community values in cities like Gainesville, Orlando, and St. Petersburg attract younger, well-educated, and open-minded residents.
If you're looking to relocate to Florida but want to stay true to your liberal ideals, consider adding one of these cities to your shortlist. You'll find your political and social views are welcomed and you'll be in good company.
More From Dollar Sanity:
Orlando vs. Miami: Which is Better?
8 Safest Neighborhoods In Jacksonville, FL