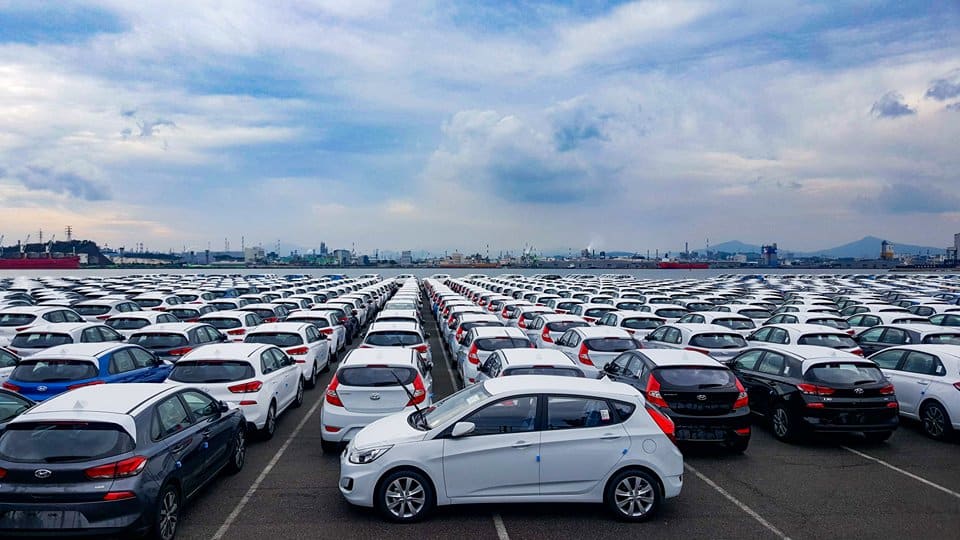 When the time comes to buy a new car, there are a lot of questions to answer before you even start to browse the for-sale listings. What budget can you afford? What kind of car do you need? New or used? Dealer or private? How can you make sure it'll be a good, reliable vehicle that lasts years? There's a lot to consider, and when you're not a mechanic or car enthusiast, it might be hard to know where to start.
I just went through this process recently, and did a few things to make the process relatively painless. Whether this is your first car, your old one's worn out, or you're just ready for a change, there are a few simple ways to make sure you get a good deal when buying a car.
Never Buy Cars Brand-New
It's an old (but true!) saying that brand-new cars depreciate the second you drive them off the lot. On average, cars lose about 60% of their value in the first five years. When you're paying $20,000-$50,000 (whether up front or on a car loan over time), that's a significant loss.
Speaking of car loans, the more expensive the loan, the more interest you'll be paying over time. If you get a loan for, say, $350 per month, that might seem doable at first glance. However, make sure to calculate how much you'll truly be paying over the life of the loan, and how much of that will be interest, because it's often thousands extra. Not to mention the higher taxes, registration fees, and insurance costs.
Buying an older, cheaper used car is often a good call because you'll be able to cover a higher percentage of the price with your downpayment (or even pay for the whole thing in cash).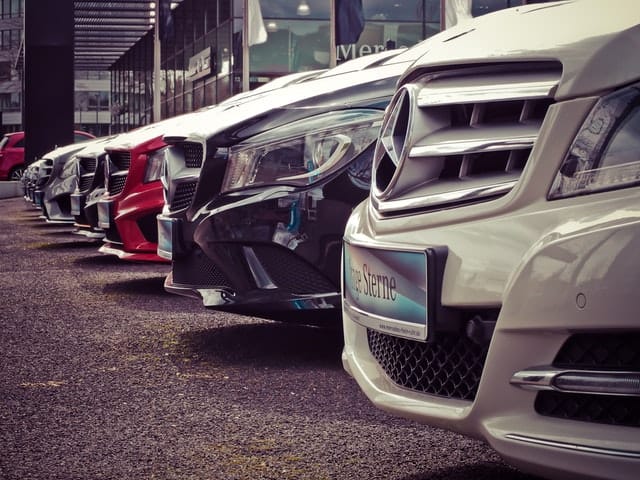 There's another, less-talked-about reason to avoid brand-new models when you're buying a car. The fact is, it takes a few years of being on the market for problems to be identified. Once a car has been out for 3-4 years, that provides more time for consumers to report issues and for initial recalls to be conducted. The reliability of any new car is simply unproven until it's been on the road a while.
So, while it's fine to buy newer cars if that's what you prefer, I'd aim for buying a car that's a minimum of 3-5 years old to get the best bang for your buck and avoid the most severe off-the-conveyor-belt issues.
How to Buy a Used Car
You might be in love with the look or feel of a specific car, but what's more important when you're buying a used car is ensuring that it meets your actual needs.
For instance, here are some considerations that might influence the specs you should look for:
If you live in a wintry climate, 4WD and AWD will help you stay stable in icy or snowy conditions.

If money is tight, opt for a model with high MPG so you spend less on gas.

If you travel by car regularly, you should have enough cargo space that occupants aren't cramped and you can carry what you need.
I do a lot of outdoor activities like camping and kayaking, so I like to have space for my gear (plus things like jumper cables and other maintenance essentials). Here's what my trunk looks like on an average day: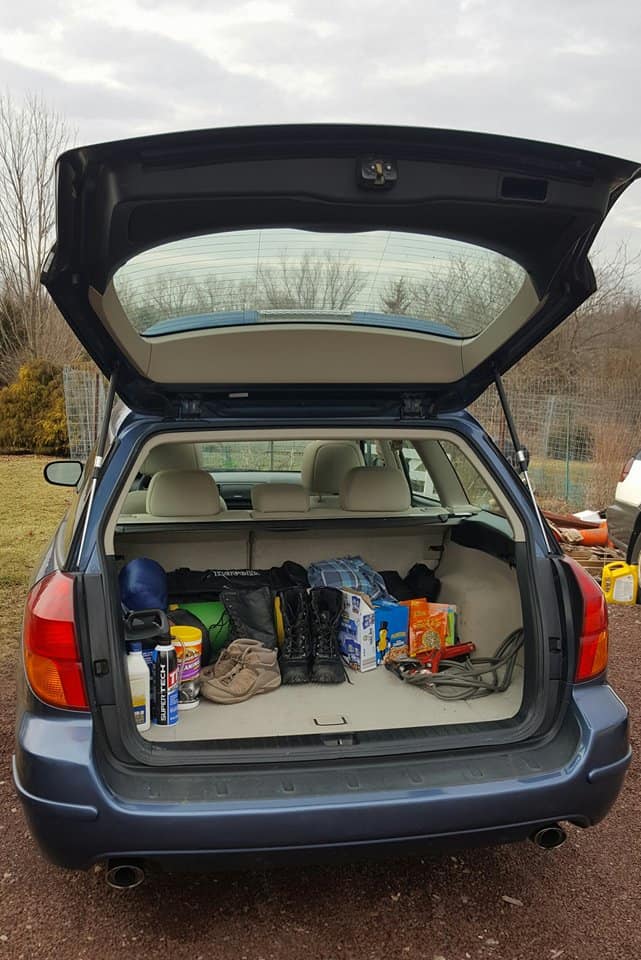 Of course, it's nice to enjoy the look of your car too, but aesthetics are the first thing I sacrifice if I'm car shopping and can't check every box on my wish list. I love the look of Jeep Wranglers, but I'll likely never own one as they're simply not a practical daily driver. Dark red and black are my favorite colors on a car, yet the ones I've owned have been gold and now blue.
Ultimately, if it's reliable, cheap, meets my primary needs, and gets me where I need to go, factors like the appearance and color simply aren't as important.
Choose a Reliable Car Brand
If you want a long-lasting, low-maintenance vehicle (and who doesn't?), brand matters. Factoring in affordability, my holy trifecta is Honda, Toyota, and Subaru.
If you don't need all-wheel drive, opt for Honda or Toyota: they're workhorses that will last forever with only basic maintenance, so they make great cars for women or anyone who doesn't have the money or time to spend at the shop or on DIY fixes. My previous car was a 2000 Honda Accord. When I got my new car this year, I passed on the Accord to a family member, and fully expect it to survive for another 5-10 years at least.
Subarus don't usually last quite as long as Honda/Toyota, and often need more maintenance. However, if you need all-wheel drive for better handling in poor weather conditions, they're a smart choice, since AWD is a Subaru standard.
If you have a higher budget, pricier brands to consider include Lexus, Audi, Porsche, and BMW.
Meanwhile, there are auto brands to avoid as well. Chrysler, Dodge, Jeep, Volkswagen, and Hyundai have a reputation for being mediocre at best and needing lots of work.
Compare Model Years and Common Problems
When evaluating what kind of car to buy, a lot of people will research the make and model, but not consider its year. Even good car companies have off years, though, so don't neglect that aspect.
To compare model years and make yourself aware of potential problems the car could experience, I recommend CarComplaints.com. It's effectively a crowd-sourced record of the problems different models experience, broken down by model year.
You can see this firsthand in the models I was checking when buying a car. I knew I wanted a Subaru for the all-wheel drive, so I was comparing the Legacy and Outback models. Right on the front of the Subaru page on CarComplaints, you can see that Forester and Outback are the models with the most complaints. After reading more about the Outback and some of its downsides, I crossed that off.
When it comes to the Legacy–or any car–one might assume that the newer the car, the better. This graph shatters that illusion pretty quickly. The 2015 model has the most complaints; you'd be better off buying pretty much any previous year.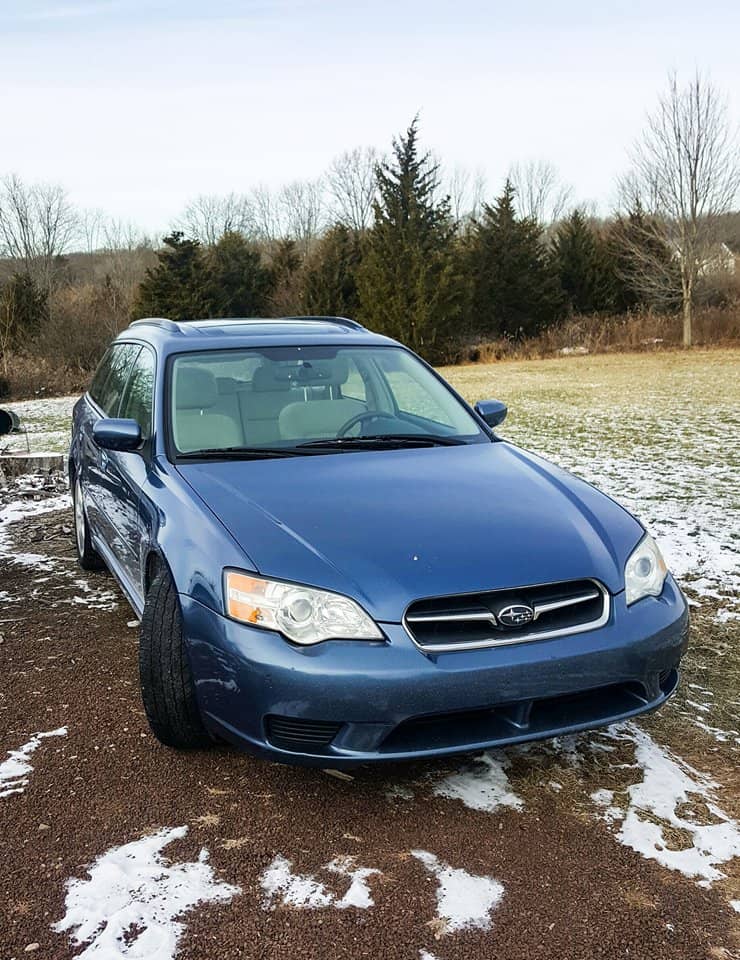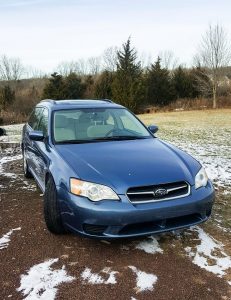 For my budget, I searched between '06 and '09, and found the 2007 model I eventually purchased. It had a scratch or two, but again, aesthetics aren't my primary concern. And thanks to CarComplaints, I know to pay extra attention to wheel bearing noises (the most common 2007 model complaint).
Seriously Considering a Car? Get Its CARFAX
There are multiple services out there that can use the car's VIN (Vehicle Identification Number) to give you basic information about its history. Most will include things like how many previous owners it's had, whether it's been subject to recalls, and whether it's been involved in any accidents.
However, as I discovered, CARFAX is the only one that will actually give you available information on the car's past maintenance records. I first purchased a report from AutoCheck, as it was half the price and I assumed it would have equivalent information. It confirmed that the car had one owner and was accident-free as the listing claimed, but lacked a service history.
In my view, it's worth paying the extra for a CARFAX when you're buying a car so you know how new the various components are. This way, you'll have a better idea of when they'll need to be serviced or replaced.
Some dealers or private sellers have already acquired the CARFAX themselves and will provide it to interested buyers for free. However, if they don't, simply ask for the VIN so you can purchase your own report.
Try to Have a Mechanic Look at The Car Pre-Purchase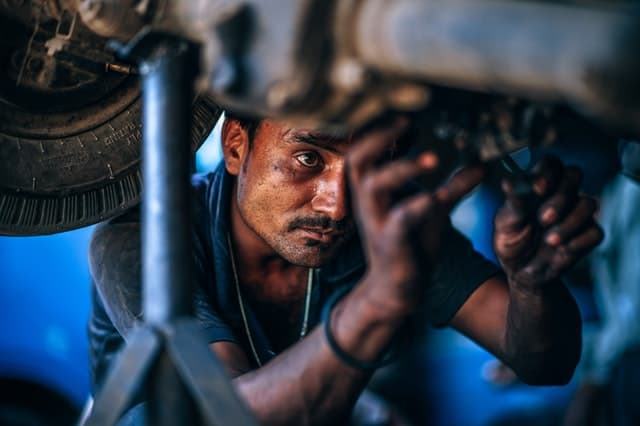 If you're lucky, you'll have a friend or family member mechanic who can come out to see the car with you. But if not, there are still options for having an expert evaluate the car before you sign anything. After all, you're spending thousands of dollars; it's worth the extra step to make sure you don't end up with a lemon.
You have two basic choices here:

Take it for a garage inspection. Most auto repair facilities will do pre-purchase inspections. This usually will cost around $100 and take an hour or so. The benefit of doing this is that it allows the mechanic to get the car up on a lift to examine its underside as well as under the hood. The con of this option is that it creates a little more hassle for the buyer and seller to actually get it to the garage for inspection.




–

Have a mobile inspector come to look at the car at the purchase site. This is more quick and convenient for the buyer and seller, but without a lift, the inspector is limited in what kinds of problems they can spot.
Remember, once you sign the sale documents and transfer the title, the car is yours. You'll have very little recourse if problems crop up after the sale.
Once you've settled on a car and made the purchase, remember to follow its maintenance schedule and get regular oil changes. Problems are always cheaper to fix before you need to fix them, so don't wait until your car just refuses to start one day. Treat it well, and it'll treat you well for a long time in return.
What experiences have you had buying a new car (or "new-to-you" used car)? What brands & models do you love and which ones have given you problems?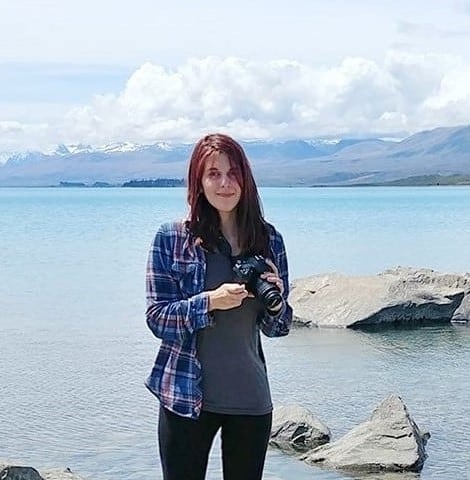 Kate is a writer and editor who runs her content and editorial businesses remotely while globetrotting as a digital nomad. So far, her laptop has accompanied her to New Zealand, Asia, and around the U.S. (mostly thanks to credit card points). Years of research and ghostwriting on personal finance led her to the FI community and co-founding DollarSanity. In addition to traveling and outdoor adventure, Kate is passionate about financial literacy, compound interest, and pristine grammar.