Fiverr is one of those rare websites that have gone through a serious transformation regarding its business model, and kept on working better than ever.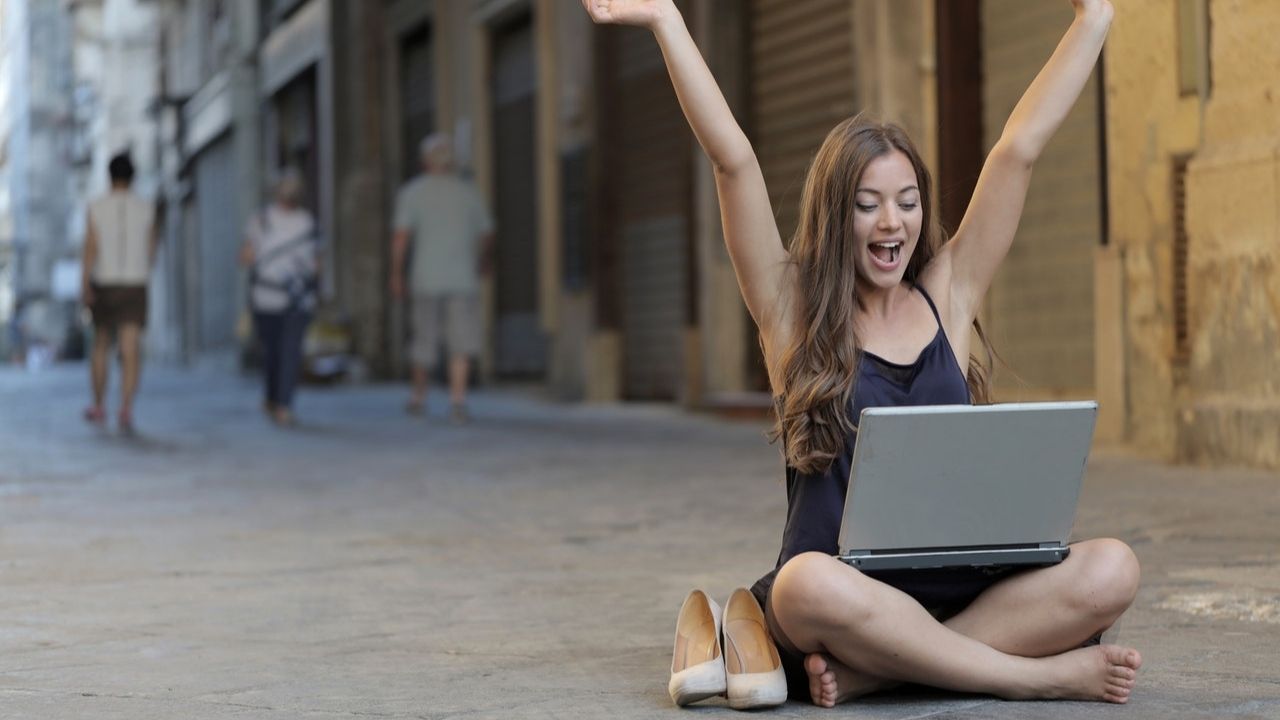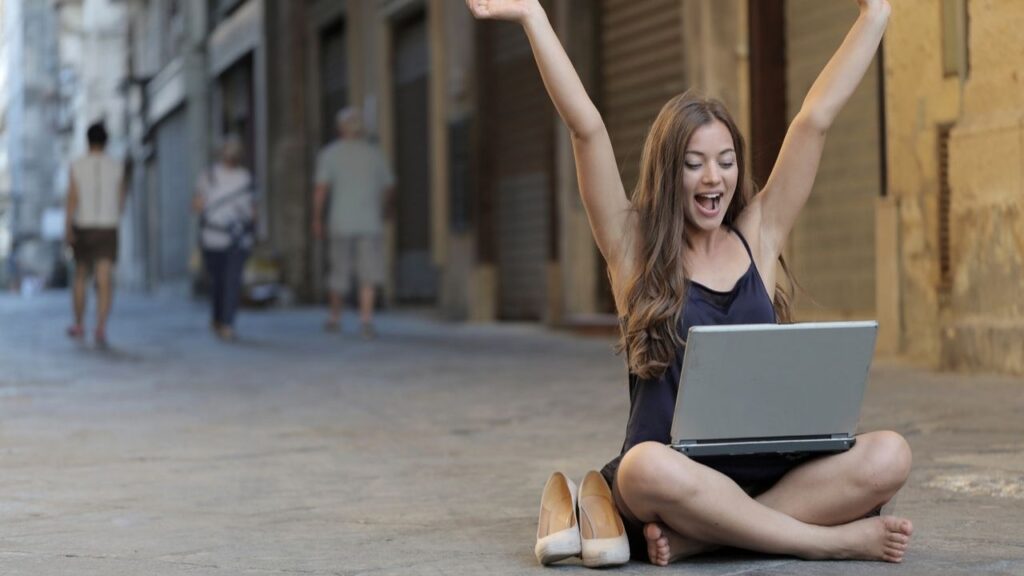 You might not remember this, but back in the day, all Fiverr gigs were limited to $5. Luckily for all Fiverr enthusiasts, the situation has changed dramatically, as there are no such limitations nowadays.
Naturally, this move opened the floodgates, as plenty of ambitious people saw it as a chance to make a few bucks on the side.
6 Best Fiverr Gigs to Make Money in 2023
I personally use Fiverr pretty often, and now, I've decided to share some of my experiences with this tremendous website.
Here are some of the popular gigs I found to be pretty appealing.
Our Favorite Side Hustles
Download these apps and make extra cash in your spare time. Get paid to complete surveys or take photos around your city.
20M+ members
Average survey payout is $.50 – $3.00
Make money in your spare time
Trustpilot rating of 4.5/5 from more than 30k+ reviews
Earn money for simple tasks
Take photos of places in your city and get paid
Over 10M users
Get PayPal cash and free Bitcoin
1. Rent the services of a tool

These tools such as the Jungle Scout, or as Jim from AcceleratedFI Blog suggested, Ahrefs have a monthly subscription fee which is pretty hefty.
As it turns out, a lot of people would like to use this tool from time to time in order to get their desired reports, but they aren't willing to put up with those expensive fees.
That is where you can swoop in, and rent your services for as long as it takes.
Naturally, it's not enough to just get the report, you also need to know how to interpret the data you receive back, but we'll leave that topic for another day.
2. Learn how to code
Gone are the days when one had to pay huge amounts of money to enroll in a course and learn how to code.
Not only that these courses are dirt cheap nowadays, but if you're patient enough, and know where to look, you can hone this skill completely free of charge.
Still, know that this won't really happen overnight, and be ready to put the time in now, in order to reap the benefits of your labor later on.
I needed to create an App a few months ago, and check out the estimated cost of that action!
$2,800… Pretty wild, isn't it?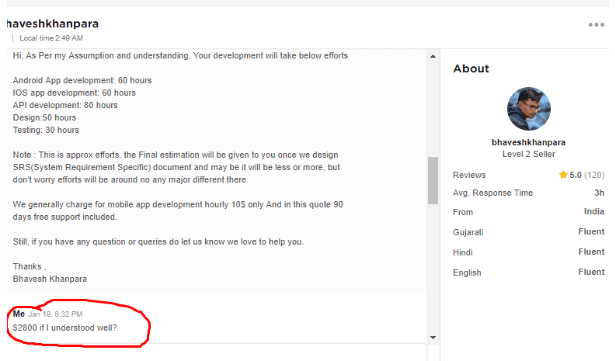 3. Social Media Virtual Assistant
Do you spend half of your day on various social media platforms as college kids do?
Well, know that you have the power to turn that time into profit.
Whoever said that you cannot combine work with pleasure?
Check this out, a few days back, I needed to hire a Pinterest Virtual Assistant, I got in touch with a certain freelancer, and BAM, $850 per month!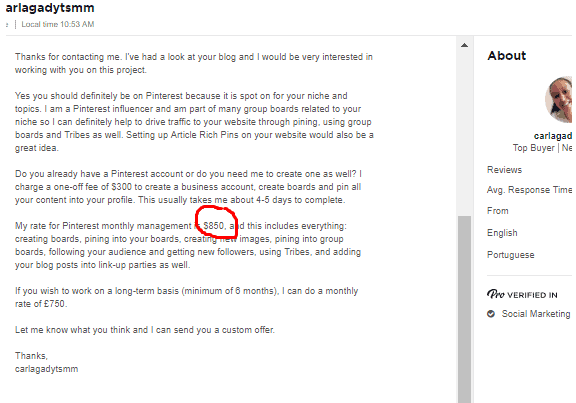 Now, I'm certainly not the one to call Pinterest overrated, but it appears that certain social media platforms have a lot more power than others.
4. Voice-over artist
Are you known for your beautiful voice?
Nope, you don't have to join a band in order to turn your skill into profit. Instead, you can become a voice-over artist.
Don't see the potential in that career pursuit? Well, for starters, the competition is not all that great.
Additionally, it appears that these people stick together fairly well, as they keep the prices on a pretty decent level throughout the board.
Now, I know that 23 pages are a lot for a voice-over artist to read, but trust me when I say this, I did not exactly see this coming.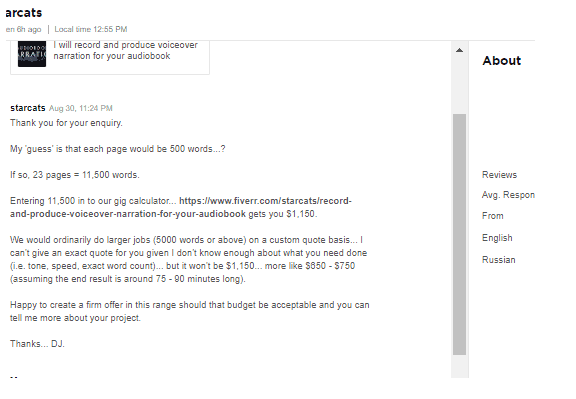 The costs for this gig rounded up to over $1,000!
Imagine if you can get a handful of these types of gigs every month. You would live like a king, I can tell you that much.
5. Website design
There are a bunch of elements that make a website successful.
It's understandable that the quality of content is of utmost importance, but the overall design also plays a huge factor.
With this in mind, it should come as no surprise that most people are willing to spend a few extra bucks to get premium services.
When I needed the help of an expert a while ago, I got hit with the $450 offer.

As it happens, I was able to negotiate the price all the way down to $320, but that's still a representable amount for just a few hours behind a monitor.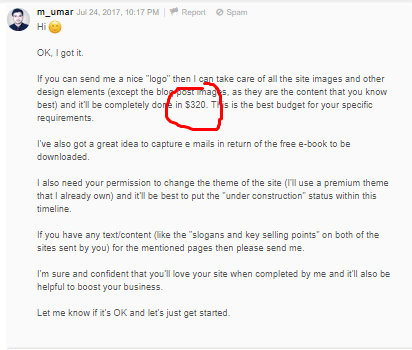 6. Whiteboard explainer videos
Just check this out, 7 orders are already in the queue.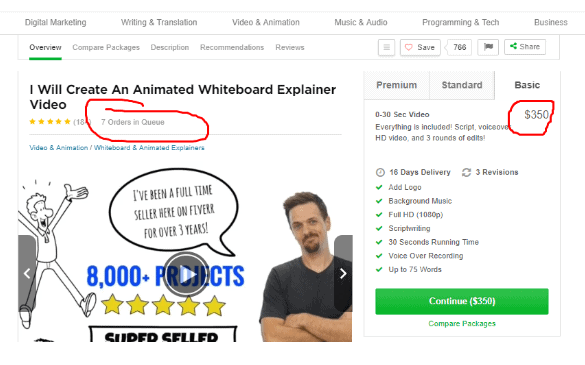 Once you realize that at the end of the day, we are talking about basic 0-30 secs animated video, you will gasp in amazement.
Now, I fully understand that it takes a lot more than 30 secs to make a full video of this size, but you have to admit that it's not exactly rocket science behind the scenes either.
Still, these videos can be terrific, so the market for them is understandably strong at the moment.
What's more, if you bump the length of the video to 61-90 secs, the price goes all the way up to an incredible $750!

Side note: Success on Fiverr depends on your skill set.
An effective Fiverr gig is a small business, and what small business you're likely to succeed at is tied to your skillset.
Selling your expertise is usually more lucrative than selling things you saw or heard that are profitable!
But…
CHECK OUT: Places to Sell Your Videos
7. You don't even need to have a particular skill to make money on Fiverr
That's right, even if you have nothing impressive to offer to the world, you can still create an interesting gig on Fiverr that's bound to draw some attention.
Ie. Your gig can be "I'll remove the background from your image". All you'd have to do is to use website remove.bg which will remove the background for you in a matter of seconds. IMO it would be a great side hustle for teens.
Now, I won't bore you down with these ideas myself, as other people already visited it. Instead, I will direct you, and advise you to read this Reddit thread in detail and find your niche among the various mentioned Fiverr gigs.
Ultimately, whatever you decide to do, know one thing – you won't become a successful seller on Fiverr by sheer chance.
Don't put all of your hopes in that one video that showcases a blueprint for success on Fiverr, or you might exit the story on a bitter note.
Real-life fairy tales do not exist, and saving the princess from a monster isn't the end of the story.
Even if you score a couple of great gigs in a row, don't start thinking that you're this expert that knows no wrong, as the game is constantly evolving.
Always be ready to adapt to the industry or the competition will quickly pass you by.
Related: How to make money on Fiverr