Take entertaining surveys, earn money, and assist worthy organizations — Zap Surveys claims to have it all.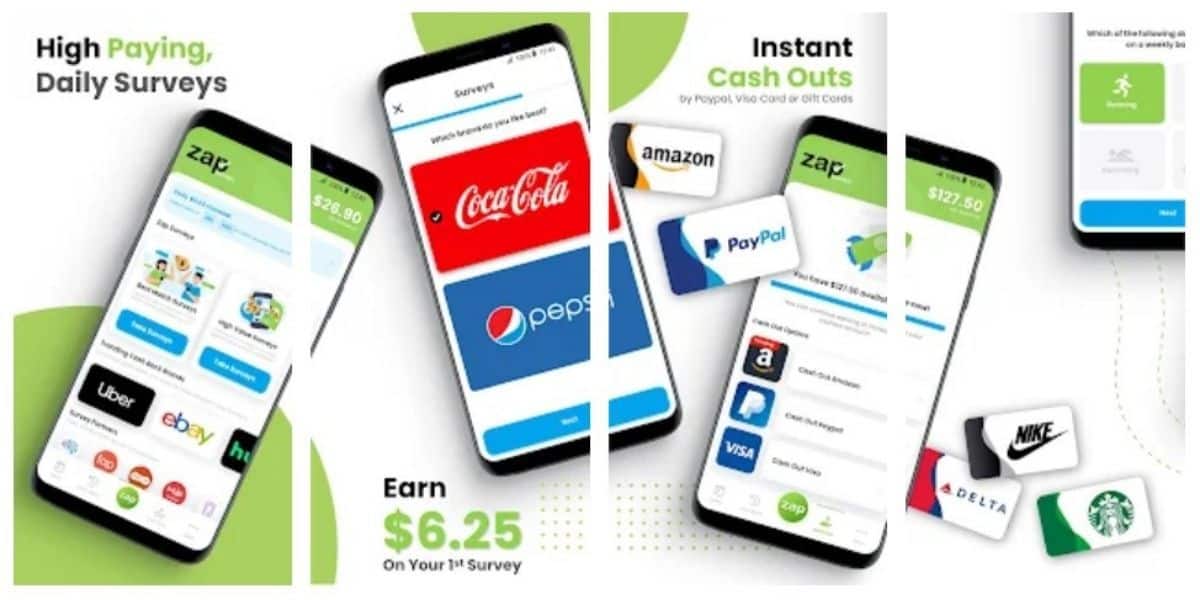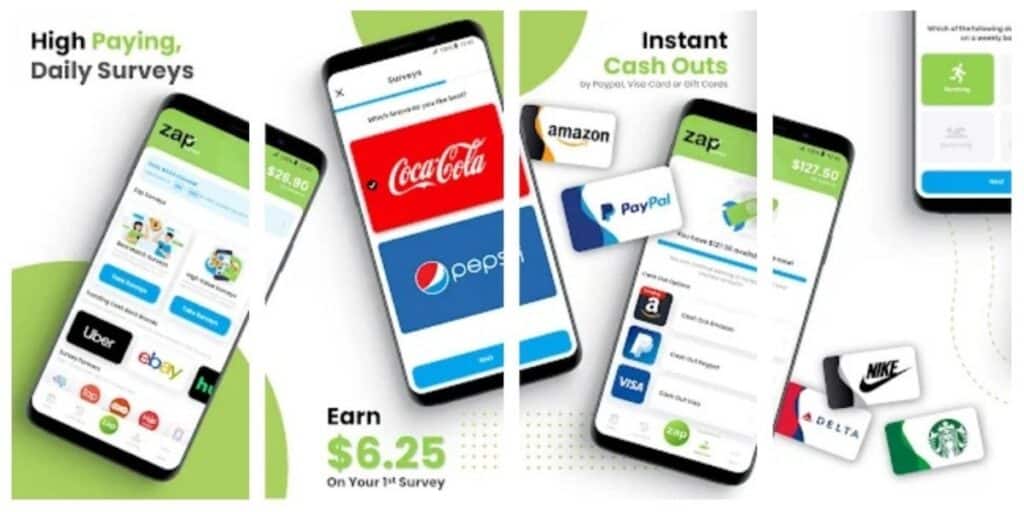 But is this true? Are Zap Surveys scams or legitimate money-making methods? 
Welcome to our genuine Zap Surveys review, where we separate the grain from the chaff.
All survey sites are not made equal! Some are superior to others, so let's see how this one is.
What is a Zap Survey?
AppsThatPlay's most recent development is Zap Surveys. It's a paid survey software that compensates users for providing honest feedback on various items and services.
Zap Surveys has a good reputation in the online survey-taking community, with just a few minor complaints about platform problems.
On the other hand, the company has a 4.4 rating on Google Play, with over 1 million installations and 29,000 reviews. Many Zap Surveys reviews compliment the entertaining surveys and the company's quick payments.
How Do the Zap Surveys Work?
Zap Surveys collaborates with various businesses that require honest customer feedback to make educated marketing and product development decisions.
The firm sends out questionnaires with essential questions that the partner firm must respond to. All of this is very normal for a survey firm, but Zap Surveys is a little unusual. Zap Surveys donates to various charities that fight global child malnutrition via SaySo every time it pays its users.
There is no money deduction from the user's profits. Instead, Zap Surveys bears the expense, which is exceptionally praiseworthy. So, if you enjoy making money by doing surveys while also doing good, Zap Surveys could be a good fit.
Relevant articles:
How Much Money Can I Earn Through Zap Surveys? Can Really Get $6.25
Zap surveys do not use a recompense system based on points. The system will display the value of each survey in cents. It makes it simple to track your profits and assess the worth of each survey.
You may have heard that Zap Surveys offers to pay at least $6.25 for the first survey, which is significantly more than the typical survey site. So, what's the snag?
The drawback is that you're unlikely to turn that into cash soon. Many users have complained online about how long it takes to achieve the needed $25 minimum amount to cash out.
Many encounter technical problems and say this is an intentional trick by Zap Surveys to avoid paying out. We discovered that taking our time with each survey and providing concise responses yielded better results for this Zap Surveys review.
It did result in some disqualifications at first, and it may be a complicated procedure with little payoff. However, after a period, the Zap Surveys platform seemed to offer more relevant surveys to my interests, and the disqualification rate substantially decreased.
The majority of the surveys are 5-20 minutes long, with rewards ranging from $0.25 to $1 for each survey. The length and profits vary based on the material's intricacy and availability as defined by demographic groupings.
A variety of surveys are available, such as product emotions, advertising opinions, and vacation preferences, to mention a few.
Daily Surveys
Zap Surveys promises a continuous and constant supply of daily polls but qualifying for those surveys is not as simple as it may appear at first.
Survey sites frequently work with firms searching for details from a specific set of individuals. Hence, depending on your age, marital status, yearly income, whether or not you have children, and where you reside, you may have difficulty becoming eligible for the surveys they provide.
You're probably seeking to download the Zap Surveys app because it appears to be simple, enjoyable, and effortless to earn a few more dollars here and there. In actuality, most of the time, you'll receive new survey notifications to begin the pre-qualifier and discover you don't qualify for them in the first place.
What Are the Other Ways to Make Money on Zap Surveys?
1. Location Rewards
A location reward is unplanned. When you visit a participating retailer, you will earn a reward. These sorts of incentives are available at many big stores, but you must reveal your location with Zap Surveys for this to function. The plan involves over 200 partner firms, including Whole Foods, McDonald's, Walmart, and Home Depot.
2. Log in Streak
To earn an additional $0.75, new Zap Surveys users can participate in the 45-day challenge. Go onto the app every day, touch the day number (1-45) for the entire 45 days, and you'll be able to earn money.
It indeed isn't a lot of money, but you should be logging in often to check for surveys anyway, and it doesn't require much time or extra work.
You may get $0.50 for sharing your Zap Surveys on Twitter and Facebook.
4. Invite Friends
You may find a unique referral code on your Zap Surveys homepage under the "More" button. If you recommend someone to the site, you will earn $0.15, and the new Zap Surveys member will receive $0.75.
Is Zap Surveys Legit?
Yes, this is a legitimate platform for doing surveys and earning money. The UI is fluid. However, the site can be problematic on occasion. Perhaps, the firm will be able to fix it soon. 
Is This a Recommendation to Join Zap Surveys?
We don't think so since it's a little deceptive. With surveys paying as little as $0.25, it will take you months of hard effort and hundreds of surveys to achieve the magical $25 threshold that will allow you to access your profits.
Survey applications often take up more of your time and information than you think. Because of the vast number of disqualifications and relatively low payment rates, it's a tremendous grind for minimal reward.
There are many ways to earn a full-time income online, but most individuals have no idea where to begin. So, next time you choose a survey site to make money, dig a lot over their reality.