Are you looking for ways to make money mailing from home? Here are some things you need to know about this type of work from home opportunity.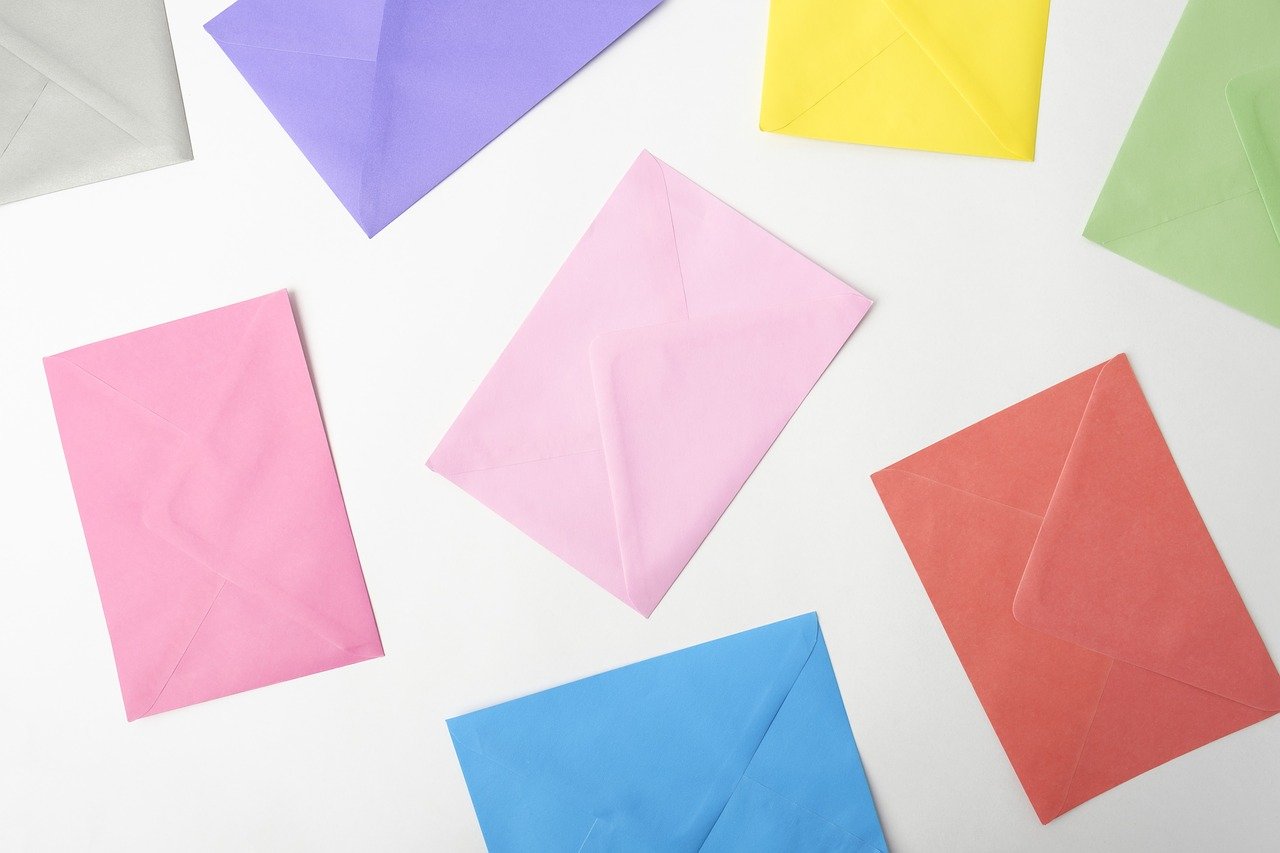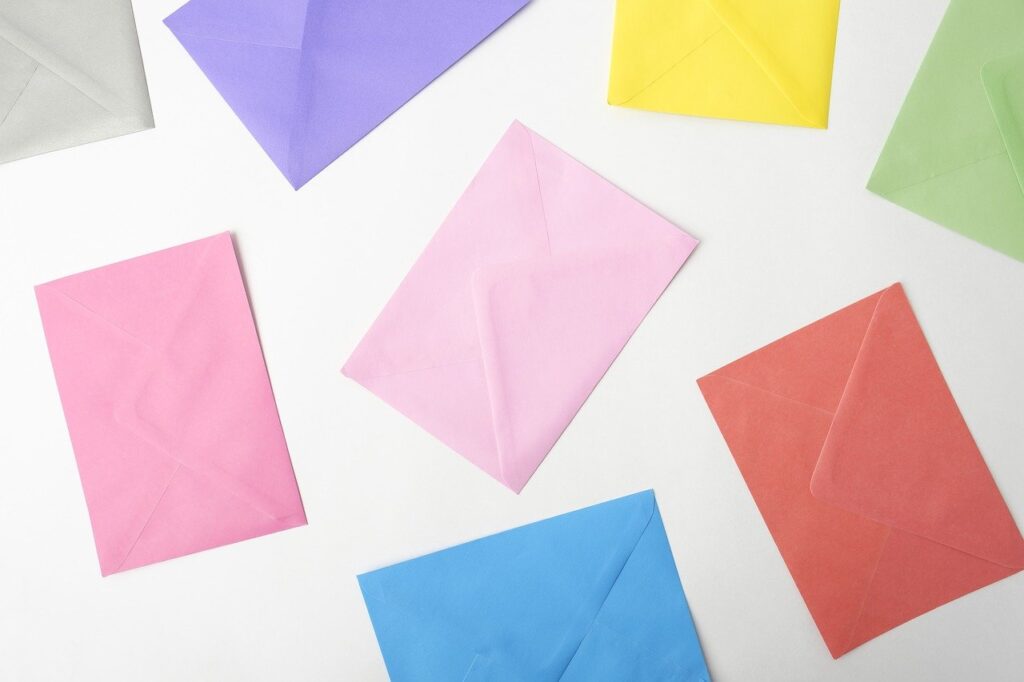 Working from home is more popular than ever. The last pandemic has shown that workers are able to easily work from home and many companies are allowing their workers to stay there.
Working from home has many benefits, from no commute, to comfort, to making things with family life easier. If you're wanting to work from the comfort of your home, you might be wondering what work from from home options are available.
If you do not have a lot of skills, you may have been wondering if there are even opportunities available for you. One option that many have tried are ways to make money mailing from home.
Can you really make income by stuffing envelopes or doing mailings at home? Here are some of the things that you need to know.
Our Favorite Side Hustles
Download these apps and make extra cash in your spare time. Get paid to complete surveys or take photos around your city.
20M+ members
Average survey payout is $.50 – $3.00
Make money in your spare time
Trustpilot rating of 4.5/5 from more than 30k+ reviews
Earn money for simple tasks
Take photos of places in your city and get paid
Over 10M users
Get PayPal cash and free Bitcoin
What to Know About Mailing From Home Jobs
As you try to find mailing jobs that let you work from home, you should be cautious.
Unfortunately, some platforms offer this option, and their main aim is to take your hard-earned money. You should know what to look out for in such job offers and avoid them.
Finding mailing jobs that will work best for you is a lot like finding an actual job. If it sounds too good to be legitimate, it probably is, and you should investigate it closely before you venture into the line of business.
Do research on companies before accepting a position, and avoid positions that ask you to invest cash as a requirement accepting the position.
5 Legit Ways to get paid to mail letters
Most ways to make money mailing from home tend to have a mix of legit opportunities and scams. However, as long as you vet listings carefully, you can find legitimate mail-from-home work. Check out some options below!
#1. Mail advertisements

Direct mail is still a go-to method for many companies and organizations to reach consumers. Companies do often hire workers to assist with mailings on a variety of tasks.
Duties include stuffing envelopes, adding labels or postage or taking mailers to the post office. Some companies hire full-time or part-time employees for this work. They may also contract workers through a temporary agency or hire independent contractors to help with various tasks.
When looking for positions to mail advertisements, never pay your own money to accept a position, and look for something that offers an hourly wage instead of a per piece rate.
If hired as an independent contractor, you may also not have taxes taken out of your pay. This will make you responsible for paying taxes at a later date. Speak with your tax adviser for more details.
#2. Mail stuffing
Stuffing envelopes and mailers is another type of opportunity that some seek out when looking to work from home. This can involve folding, stuffing, adding labels or postage and sealing the mailers.
While there are some legitimate positions that hire for this type of work, there are also many opportunities that are scams looking to take advantage of vulnerable individuals. Be sure to use caution when reviewing potential info and before releasing your private details.
For more information on doing mailings from home, be sure to check out my article on whether you can make money stuffing envelopes.
Need More Money Making Ideas? Check Out:
10 Legit Work-From-Home Websites To Find Remote Jobs
11 Small Town Side Hustles & Business Ideas
8 Fun and Profitable Family Business Ideas
#3. Creating mailing lists
Creating and updating mailing lists can be a big task, especially for smaller companies. These businesses may need to hire assistance to create and mailing their databases for direct mail and email campaigns.
When working on mailing lists, typing skills are a definite plus. Many employers may also require that you have familiarity or fluency in the database program that they use to maintain their lists.
Accuracy is important, and you'll also want to make sure that you have consumer's permission to add them to the mailing list. The CAN-SPAM laws have specific guidelines on many requirements that companies must follow when building their mailing list.
#4. Reshipping orders
With a large increase in online shopping in recent years, many major online retailers are hiring customer service workers to help with the increased workload.
These workers complete their duties either from home or in an office, and assist online shoppers with tracking and/or replacing packages that may have been lost or delayed.
While you may have to frequently assist upset individuals, these positions can also be rewarding since you can help shoppers solve their problems and finally receive their orders.
#5. Become a mail decoy agent
While not common, some individuals have made money being a mail decoy agent. A mail decoy agent helps companies with their marketing and mail tracking efforts.
When you receive a piece of mail from one of these companies, you'll log in online to let them know details like the date you received the mail and its condition. 
While becoming a mail decoy agent does pay, it is a work from home opportunity that will not pay much.
Those who have done this type of work report making on average under $50 a month, although it's possible to make a couple hundred dollars.
Either way, it's more of a small side gig instead of a job. You'll also want to make sure that you sign up for a legitimate company.
Can you make money Mailing from Home?
There are many ways to make money while still in the comfort of your home. Some companies do need assistance with mailings and are looking for workers to help make these projects happen.
While most corporations offering work from home opportunities are legitimate, be sure to do your research before giving your private info or agreeing to a contract.
Looking for more part-time WFH jobs this year? Check out our list of entry jobs jobs here!
More From Dollar Sanity:
7 Easy Foods to Sell to Make Money
12 Legitimate Stay-at-Home Mom Online Jobs
How to Start a Press On Nail Business at Home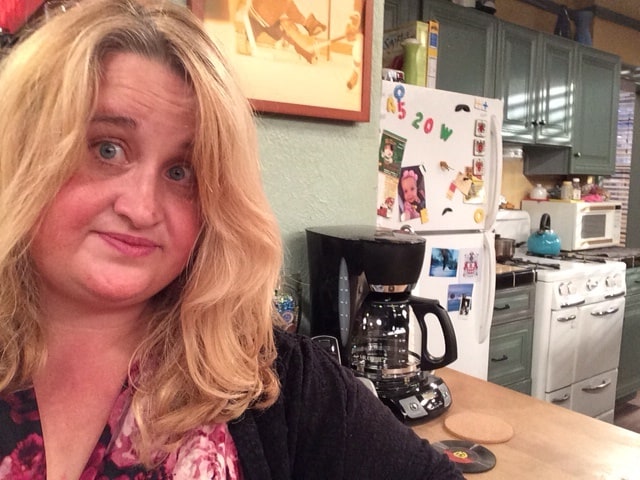 Kim Ritter is a frugal living expert, blogger and mom of two from small-town Iowa. What began as an effort to help her family save a few dollars a month has now transformed into a full-time passion to help other parents money. Visit her online at twokidsandacoupon.com and follow her on Twitter at @2kidsandacoupon for more ways your family can have fun on a budget.