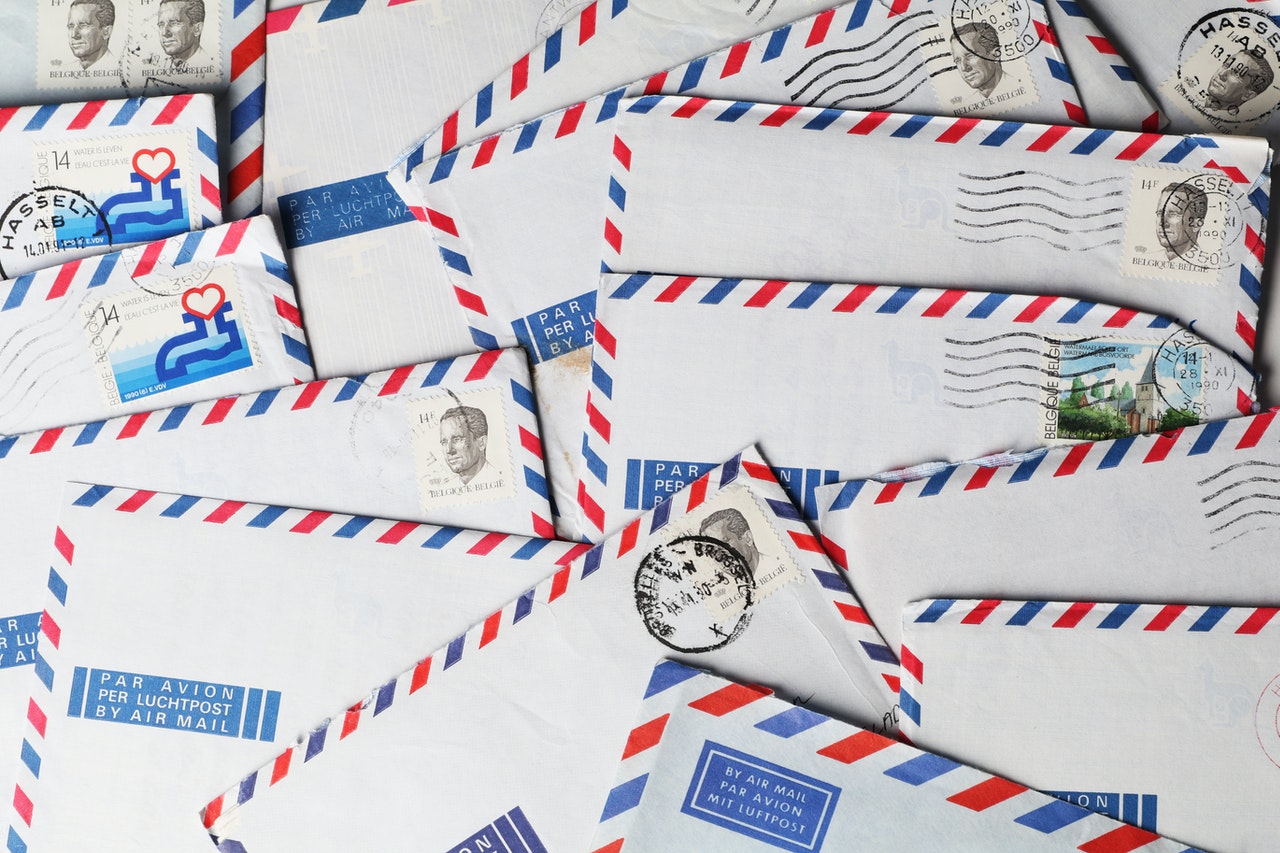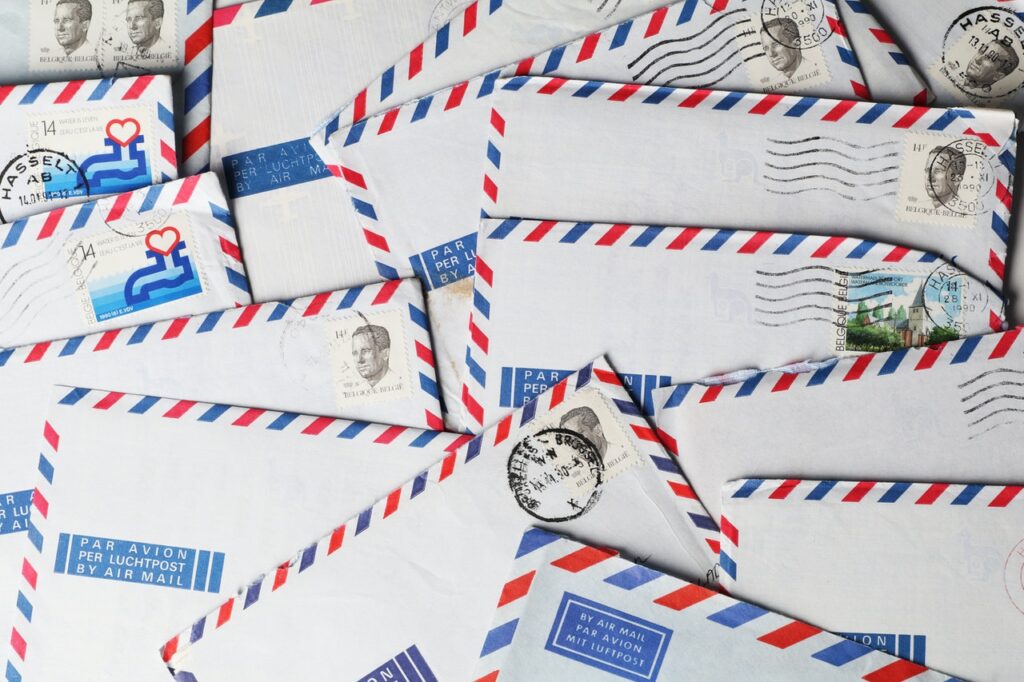 Want to make quick, easy money?

One of my favorite apps,  Premise Data, offers dozens of ways to earn real cash online.

If you're not a member, give it a shot and you won't regret.

Get paid for taking photos of places in your city or for checking what groceries are available in your local store.

Download The App
Have you seen an ad promoting stuffing envelopes as a side hustle? Here's a little bit about this and whether you can make money stuffing envelopes.
Making ends meet can sometimes be a struggle. Even if you're already working a second job, you may be keeping an eye out for additional opportunities to help make ends meet.
Rising costs are making things more difficult and as you're struggling you may see an opportunity that seems too good to be true.
You may have seen an advertisement on a forum, or a website. The ad reads, "Make money stuffing envelopes! $2 per envelope!"
You quickly calculate the amount you can make, and you think to yourself, "Hey, I can probably spare an hour or two to make hundreds of dollars!"
Well, it isn't that easy, or that rewarding. Here's what you need to know about envelope stuffing.
Our Popular Side Hustles
Download these apps and make extra cash in your spare time on autopilot.
$10 sign-up bonus
Invest your spare change automatically
Make money while you sleep
No trading fees
$5 sign-up bouns
Get paid to play games and watch videos
Trustpilot rating of 4.2/5 from more than 30k+ reviews
What Is Envelope Stuffing?
Envelope stuffing is basically being paid to stuff envelopes with advertisements and flyers, and mailing it to other recipients. These advertisements usually consist of spam or junk mail, sent out via the mail in envelopes.
While the promotional offer to stuff envelopes may seem appealing, there is usually some fraud involved with envelope stuffing ads. These faux job opportunities take advantage of vulnerable individuals.
The so-called opportunities not only require you to pay a fee to get started, but they often also require you to recruit family and friends as well.
Is Stuffing Envelopes Worth It?
Envelope stuffing is considered by many to be hard work, targeting people with low skills who want an opportunity to make money with monotonous effort.
It can also be a pyramid scheme. You have to recruit people, who recruit other people, and so on.
In fact, envelope stuffing has been deemed undesirable by the Federal Trade Commission (FTC) and the Better Business Bureau, labeling it as a common technique by businesses to make easy money.
This scheme works on probability, calculating that even if 100 flyers go out, at least 5-10 will be positively responded to, and the cycle continues.
The advertisement will usually involve you being asked to send a small processing fee and procure your flyers and envelopes. This could be as low as $5, or high as $50 or $100, depending on the advertisement.
What If I Want to Make Money Stuffing Envelopes?
Let's assume that you still go ahead with the plan to make money stuffing envelopes. The hard truth is, this is mailing spam to people, and it has an extremely short success period.
Sure, you might be able to make a few bucks (and that's assuming the company is trustworthy enough actually to send you your commissions), but that's it. You can target your friends and family, which will at least guarantee that they'll open the letter or email and read what's inside.
But after that, your potential recipients will drop dramatically. Pretty soon no one's going to be reading whatever you send them. You will have to keep increasing the number of recipients by exploring new avenues.
How to Spot an Envelope Stuffing Scam
If you've come across an ad to make money stuffing envelopes, you can check it for some tells as to whether it's a scam, or a legitimate job offer.
Usually, these sort of advertisements try to hook you by saying there are no job specifications, or required skills, etc. They will often include words like:
NO EXPERIENCE NEEDED! START ASAP!
LOW EFFORT AND HIGH REWARDS!
START IMMEDIATELY AND START EARNING!
These type of slogans are common in scams. It is a clear sign that is something is not legitimate.
Another clear sign of a scam is when a work-from-home opportunity asks for a starter fee. This could be disguised in the form of a so-called registration fee, or a starter pack fee.
Job openings that ask for your credit card details upfront are also a red flag, and you should make sure you never give out your bank details to anyone you do not implicitly trust. Opportunities that require you to recruit family and friends are also suspicious.
Stuffing Envelopes in 2023
While direct mail used to be commonplace, digital communication has made sending mailers less common.
Not only are fewer mailers being sent, but automation makes it more practical for companies to use machines to stuff envelopes rather than people.
As a result, it is not practical, cost effective or logical for a company to pay individuals to stuff envelopes from home. We'd recommend steering clear of these schemes.
4 Better Ways to Make Money From Home
If you are looking for ways to make money at home, here are some better opportunities that do not require an investment.
1. Filling out online surveys
Filling out surveys online can be one way to earn extra income. Websites like Swagbucks, InBoxDollars, and Branded Surveys have you make an account on their websites and fill out surveys.
In return, you will receive rewards, usually in the form of gift cards, cashback options or instant PayPal cash.
While you won't earn enough with surveys to pay your rent or purchase a vehicle, the income earned can really add up if you are consistent. Completing surveys can also help you qualify for higher-paying focus groups and online studies.
RECOMMENDED: 9 Ways for Couples to Make Money
2. Direct mailing for clients
If you really want to make money stuffing envelopes, contact a local business that does direct mail marketing.
Many companies are hiring, especially for these entry-level positions. This way, you can earn a legitimate paycheck and have a regular income.
3. Targeted ad viewing
Some apps have recently started partnering with ad companies to provide you more value for your viewing. You can choose to see the types of ads that are more in line with the products you usually buy, and the apps will filter through ads that fit your criteria.
You also get rewarded through reward points, which you can redeem for gift cards at authorized sellers, or get a cashback option.
4. Freelancing
Do you have a specific skill like web design, writing, programming, or video editing? Skilled individuals are in demand for freelance jobs, and freelancing can offer a flexible schedule around your other obligations.
Start searching for freelance gigs on sites like Fiverr. It is very easy, and you can make easy money after you put in some effort!
RECOMMENDED: 8 Ways to make money in winter
Can You Make Money Stuffing Envelopes?
The truth is that envelope stuffing is usually a scam. An outdated scheme that cheats people out of money, this fake opportunity takes advantage of those in need.
If you're looking to make money from home, other opportunities are available like freelancing, filling out surveys and more. For legitimate work-from-home opportunities, follow DollarSanity's make money section for tips and honest reviews of different options.
These also will not require a scammy cash investment or recruitment of your friends.
Even if you have no skills, many employers such as fast food restaurants, retail stores, and customer service companies are willing to hire for both part-time and full-time positions. There is also freelance work and side hustles that you can do in your spare time.
Overall, if an opportunity to make money seems too good to be true, it usually is. Never pay an upfront fee, and be cautious if asked for your credit card or personal info. Honest side hustles do exist, and there are better opportunities out there.
More From Dollar Sanity:
7 Places to Sell Gift Cards for PayPal Cash Instantly
10 to Make $30 a Day In Your Spare Time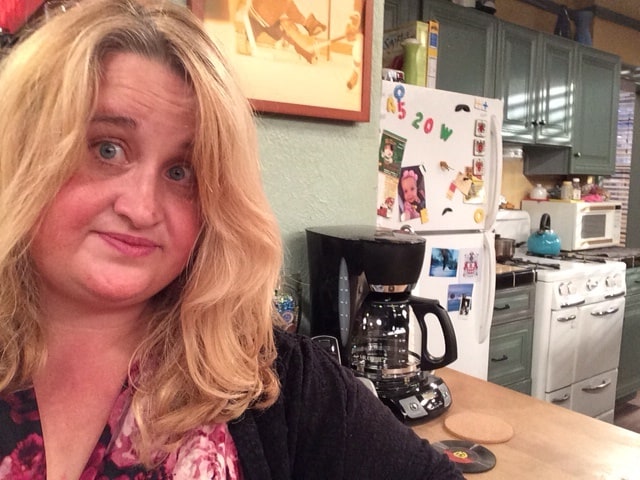 Kim Ritter is a frugal living expert, blogger and mom of two from small-town Iowa. What began as an effort to help her family save a few dollars a month has now transformed into a full-time passion to help other parents money. Visit her online at twokidsandacoupon.com and follow her on Twitter at @2kidsandacoupon for more ways your family can have fun on a budget. She's a regular guest on the TV show 'Hello Iowa' on WHO 13, a leading television station in Des Moines, Iowa, where she appears as a money-saving expert.