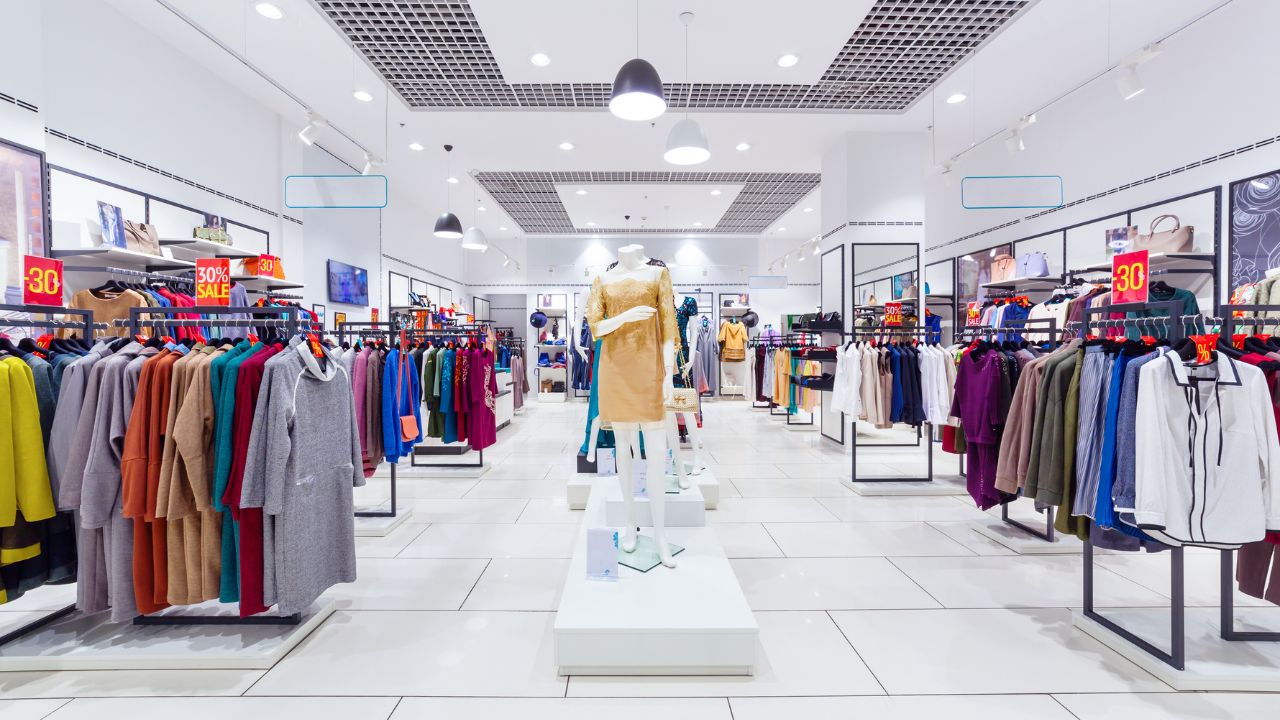 Looking for stores that offer the same kind of bargains and variety as Marshalls? You're in the right place.
We've compiled a list of stores that rival Marshalls in providing high-quality goods at deeply discounted prices.
Whether you're in search of designer finds or simply want to stretch your dollar, these stores offer a wealth of options that could become your next go-to for retail therapy.
What Stores are Similar to Marshalls?
Nordstrom Rack
TJ Maxx
Ross Dress for Less
Bloomingdale's Outlet
Burlington
Sierra
Home Goods
Big Lots
Stein Mart
Saks OFF 5th
Urban Outfitters
1. Nordstrom Rack
If you're looking to satisfy your inner shopaholic while sticking to a budget, Nordstrom Rack is a fantastic place to start.
Nordstrom Rack offers its customers a wide range of items to choose from. Whether it be accessories, beauty products, or home decor goods, Nordstrom has it all.
Apart from its long product range, another ideal thing about Nordstrom is its affordable prices.
2. TJ Maxx
Having the same parent company as Marshalls, TJ Maxx is one of the oldest retail stores offering fashion items for a bargain. Since its foundation in 1976, Tj Maxx has focused on becoming a one-stop shop for Americans.
Tj Maxx also has a long list of items, including kitchenware, home products, and clothing for men and women. This website focuses on providing its users with everything they need to evolve themselves and their houses with a refreshing look!
Unlike other retailers, Tj Maxx insists its users avoid spending a hefty sum on one dress.
Whether it be Calvin Klein, Nike, Ralph Lauren, or Kate Spade, browsing the TJ Maxx catalog gives you a chance to get these options at very low prices! 
3. Ross
With its roots in California, Ross allows you to shop a long list of products from the comfort of your home! Ross's incredible pricing and product range will enable it to be one of the best off-price retailers in America and keep up with brands like Marshalls.
While you can shop online, Ross also lets you shop at brick-and-mortar places. Their on-site stores stick to a "no frills" policy. By this policy, Ross does not place mannequins, decorations, window displays, or fancy fixtures at their stores.
They believe that their customers can better use the money they can pass on the savings from avoiding these marketing tactics. Items at Ross sell for approximately half the item's retail prices!
To top it off, some things can also be found with an additional 10-20% discount during the clearance sale in Ross's stores.
4. Bloomingdale's Outlet
Following hot on the heels of its competitors like Nordstrom and Marshalls, Bloomingdale also focuses on providing quality products for a bargain.
Bloomingdale's offers a long list of jewelry items, clothing, and shoes. Their product range includes products from some of the best, including Burberry, Ralph Lauren, Karl Lagerfeld, and Burberry. 
This store brings premium stuff to its customers by acquiring most of its unsold inventory from its regular stores. These products usually do not sell for various reasons, including out-of-season or damage.
Bloomingdale's website allows you to scroll through its product range and find the luxury items offering the most bang for your buck.
5. Burlington
Starting in 1972, Burlington started earlier than Marshall's did. Although Marshalls has risen to the ranks significantly, Burlington stores hold a distinct place when considering off-price retail stores.
Burlington's high-quality products and affordable prices made them famous across America. Shopping at Burlington gives you access to various products, including baby clothing, furniture, and furnishing goods. Currently, Burlington operates approximately 550 stores scattered across Puerto Rico and America.
Apart from its pricing, Burlington stands out for its website. Their website features a simple user interface, allowing users to shop for the wanted items. Therefore, if you are looking for alternatives to stores like Marshalls, Burlington is a great choice!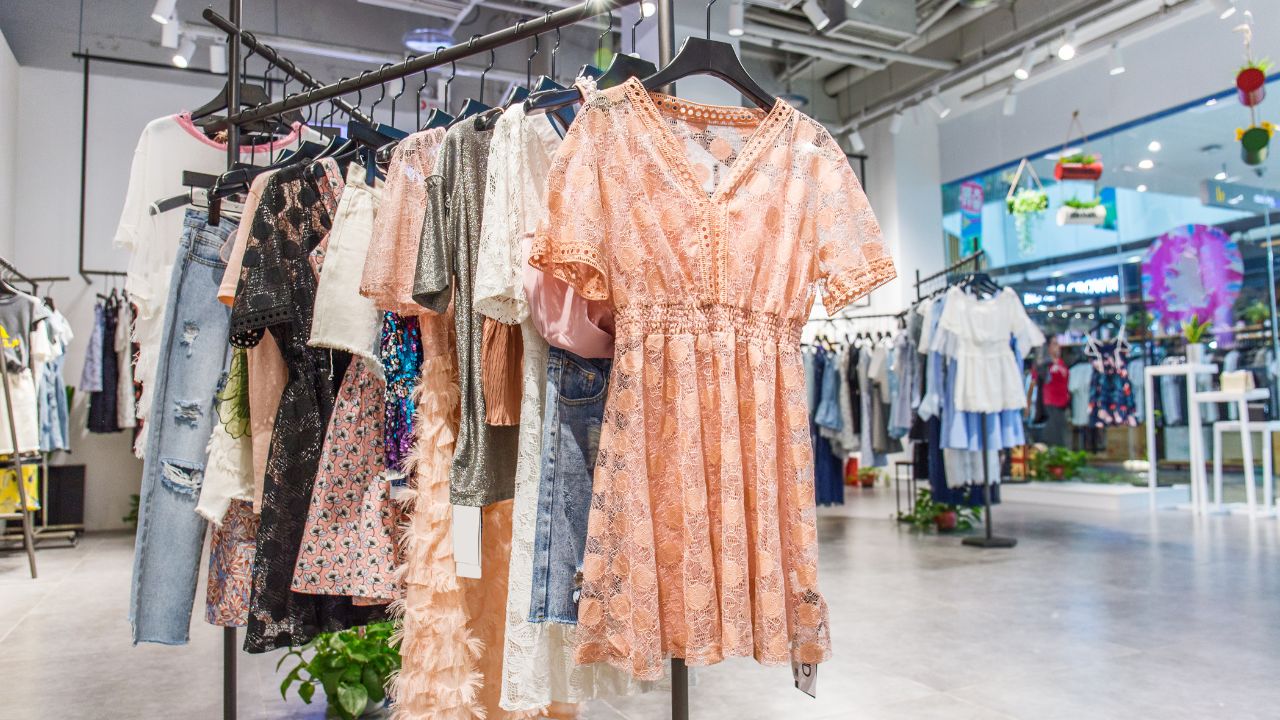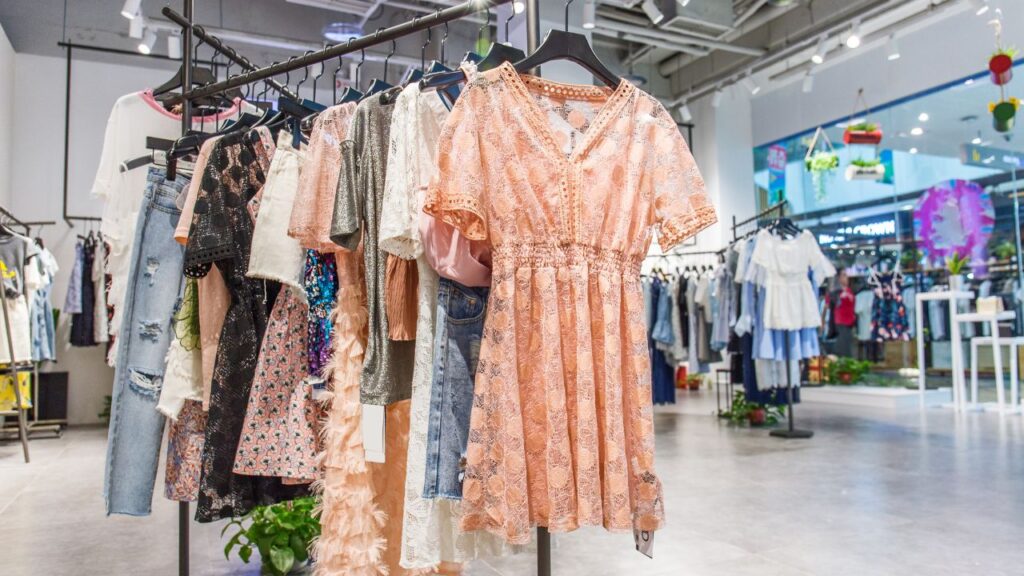 6. Sierra
With their inventory hoarding products from approximately 3000 brands, Sierra is a great alternative to looking for apparel, fitness gear, and outdoor recreation.
According to its motto, Sierra lets customers explore a wider product range. Sierra adheres to this initiative so customers do not have to break the bank looking for camping essentials.
Its reasonably priced outdoor products allow you to get your hands on some finest gear and have a good time. 
7. Home Goods
While Home Goods shares some resemblance with Marshalls, its product range makes Sierra's counterpart!
Unlike Sierra, Home Good focuses on delivering products that make it more fun to stay in. With the classiest crockery, comfortable beds, and ambient lighting, Home Goods has everything you need to turn your home into an ideal living space.
Home Goods has approximately 700 stores scattered across the country, and its website helps you find the closest one to you. Additionally, their app allows you to find the needed items.
The best part about Home Goods is its prices. The prices this brand offers on interior products remain unmatchable, making it an ideal place to shop for home renovation items.
8. Big Lots
Big Lots is a budget-friendly store where you can find a wide variety of items, from furniture and home decor to groceries and seasonal goods.
Unlike Marshalls, it's not focused on brand-name fashion, but it's a great place to snag deals on everyday essentials and home items.
9. Stein Mart
Stein Mart was a go-to for discounted designer brands in clothing, home goods, and more.
While it's no longer operating physical stores, its reputation for quality and affordability still resonates with many shoppers. A good pick for those who loved the discounted brand names at Marshalls.
10. Saks OFF 5th
Saks OFF 5th is like the cooler, more affordable sibling of the luxury department store Saks Fifth Avenue.
You'll find designer clothing, accessories, and home goods at significantly reduced prices. It's a fantastic spot for fashion enthusiasts looking for high-end brands without the high-end price tags.
11. Urban Outfitters
Whether you're looking for the latest fashion or unique finds to decorate your living space, Urban Outfitters has something for everyone. It is a go-to retail destination for trendy, bohemian, and vintage-inspired fashion.
Catering mainly to young adults, the store offers a wide range of clothing, accessories, and lifestyle products, including home decor and tech gadgets. What sets it apart is its unique, curated style that blends modern aesthetics with retro influences.
Final Words
With the economy constantly soaring, satisfying the shopaholic within has become quite a challenge. Fortunately, these off-price retail stores give you a workaround, allowing you to maintain your fashion sense without compromising your budget.
We have brought you a list of some online stores like Marshall. While all of them share some similarities, every store is distinct from each other considering the products they offer. Rest assured, these stores will help you get quality items at a bargain.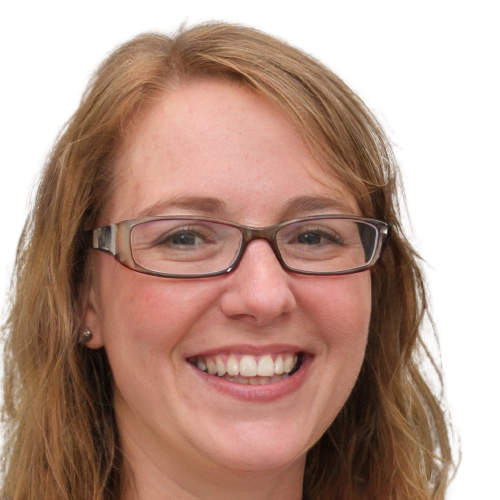 Hi, I'm Ashley a freelance writer who's passionate about personal finance. Ever since I was young, I've been fascinated by the power of money and how it can shape our lives. I've spent years learning everything I can about budgeting, saving, investing and retirement planning. So if you are looking for tips, advice, or just a little bit of inspiration to help you on your financial journey, you have come to the right place. I am always here to help, and I am excited to share my passion for personal finance with you.