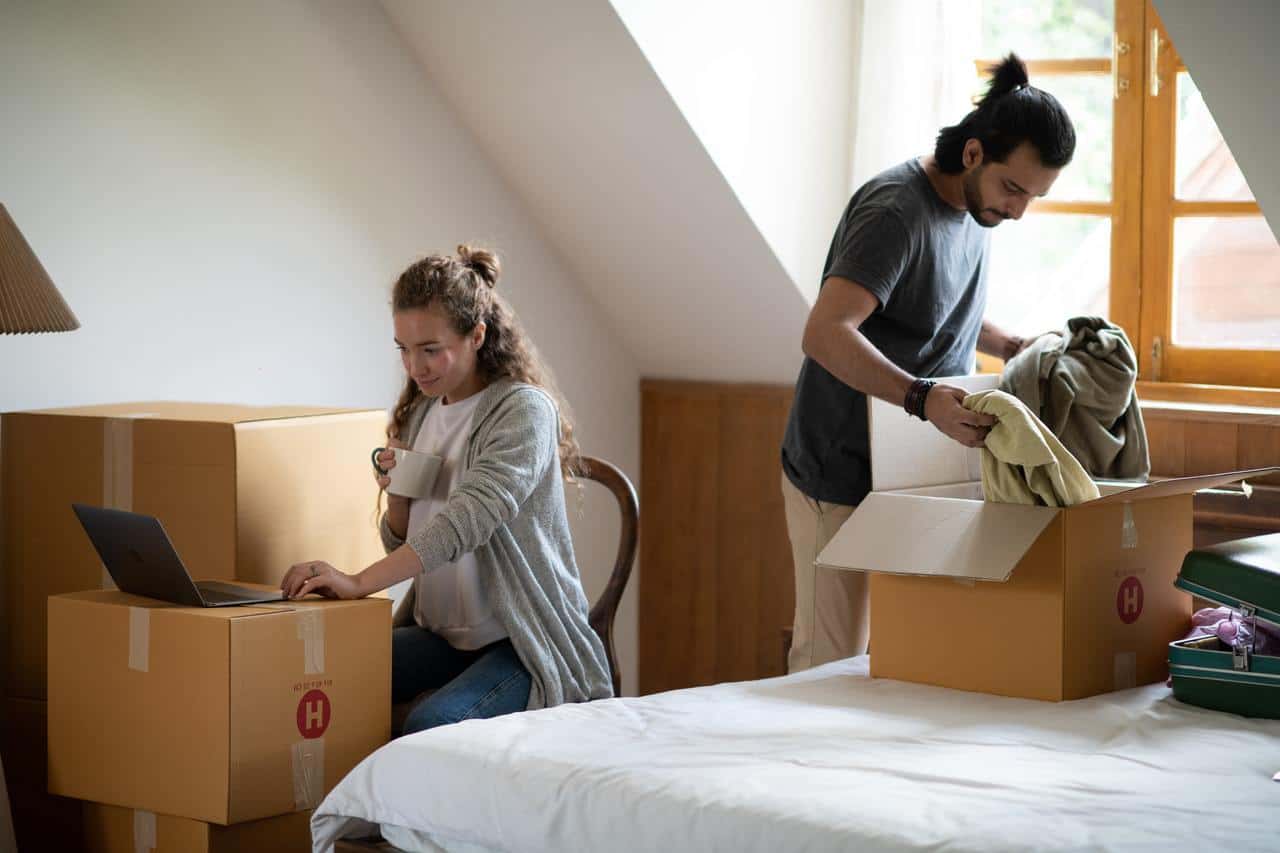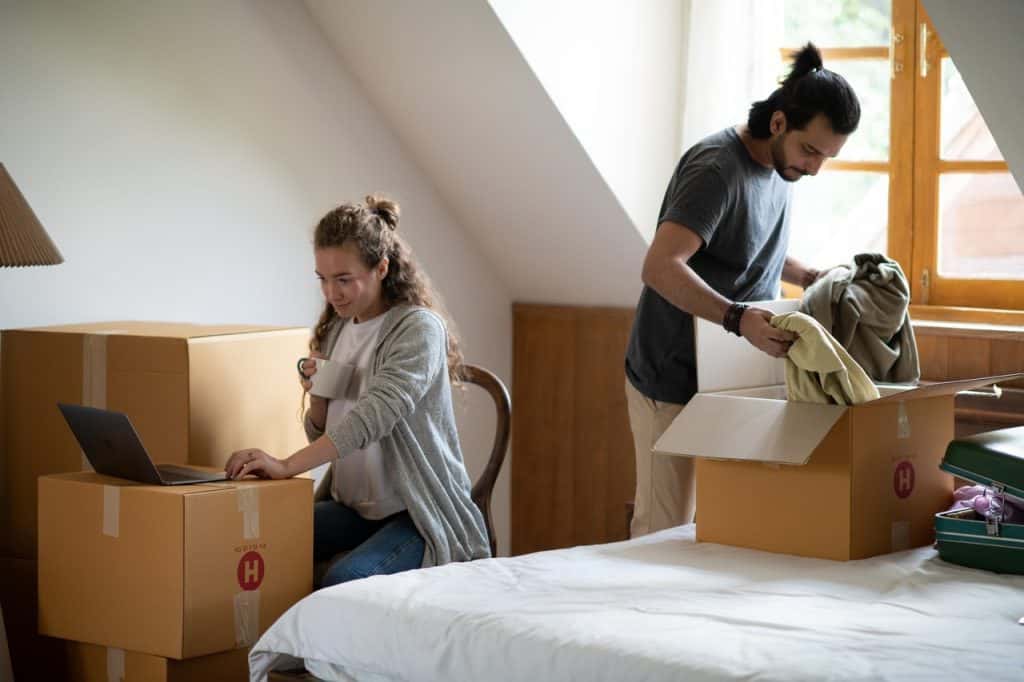 Looking for cheap short-term rentals as a digital nomad, traveling professional, or someone in limbo between rentals/house purchases? It can feel daunting at first, but there are a few steps that can help you narrow down the perfect cheap place to stay for a month or more. Whether you need a place for a few weeks or a six-month lease, there are plenty of temporary housing options for any budget. This guide will help you navigate short-term housing considerations, avoid scams, and find the temporary rental that works for you. 
Set Your Short-Term Housing Budget
Before you begin your search for short term housing, determine how much you want to spend on a place. Short term rentals come in a range of prices, depending on what you want out of your experience. 
You can choose anything from a cheap room in someone's house, to an entire apartment shared with a friend or partner, to a small home available during the winter. Whatever you're looking for, your budget should range anywhere from $500-$1500 USD for a month of rent. When you're searching on any housing platform, there should be a tool that lets you set a maximum nightly or monthly budget.
Keep in mind, many rental owners/Airbnb hosts are willing to accept a cheaper rate for long-term stays. If a discount isn't already built into their listing, all it takes is messaging to ask about a good deal (we'll get into that a little more below). 
Find an Area With Places to Stay for Cheap
The type of area you're looking for may depend if you're traveling for work and have to be in a certain location or not. If you're a digital nomad and have the freedom of choice in choosing a cheap place, you may want to look at cheaper cities or towns to live in for temporary housing. 
Do you enjoy waking up to a countryside sunrise? Or do you want to be in the hustle and bustle of the city? Where you want to be will greatly determine the availability of places, as well as the cost of cheap short-term rentals. 
Cities tend to be on the more expensive side unless you're willing to brave a place with a lot of roommates. If you're a writer like me, you may be looking for quieter places that offer activities nearby, like cafes with wifi or hiking trails to clear your head. 
Whatever location you may have in mind, determine where you want to go first to avoid search fatigue trying to compare a thousand places at once. Generally, the less popular and in-demand a location is, the cheaper it'll be. 
Cheap Short-Term Rental Platforms
For the best chance at finding good places to stay for cheap, you'll want to check multiple platforms. The best short-term rental platforms are typically websites primarily used to advertise vacation rentals:
You can also check sites that are more geared toward long-term tenant rentals to see if anyone is open to a six-month lease or shorter:
Finally, Craigslist has both short-term and long-term rental sections, but listings aren't as well-vetted, so proceed with caution when looking there.
Consider How Long You Need Housing 
Are you wanting to stay a month? A couple of months? Does the place offer a flexible stay if you're not sure? 
If you're looking at places like Airbnb, you can find cheap monthly rates that are less expensive than a regular rate. While many listings already offer a discount for monthly rentals, you also have the freedom to message the host and ask about a better rate suited for your situation. 
If you've already stayed in a place for a month and are hoping to stay longer, just ask! People are sympathetic if you get caught in a sticky situation with canceled flights or changed plans that leave you in a scramble looking for a place while in between housing. If you've made friends with the host or owner, chances are they'll be happy to let you stay on longer at the cheaper rate. Or, since they'll probably know other locals, they may offer another suggestion for a friend's place nearby that might work while you're in between housing. Either way, it doesn't hurt to make friendly connections.
Things To Look For in Short-Term Rentals
When it comes to looking at short term rentals, there are a few key things to pay attention to.
Is the place private or shared?

Is the bathroom private or shared?

Is there free parking available?

Is there access to a kitchen?

Are other rooms in the house rented out as well? (aka random roommates that may change frequently) 

Do you have private access to the place?

Is the area noisy or quiet? (Check reviews, they will give clues for this)

Is the place in an accessible location? (Like is it down a dirt or snow-covered road your car may or may not be able to get down?)

Is the owner/host nice? (This can make or break an experience) 
While you won't be able to know everything before you move to temporary housing, you are able to avoid some surprises just by looking at the details for a potential place. If you're not sure, message and ask! 
Contacting The Host or Rental Owner
Getting in touch with the host or rental owner can offer some peace of mind in your search. Send a message explaining your situation and what you're looking for. 
An example message could look like:
Hey [Insert host name]
My name is [Your name] and I'm looking for a short term rental for a couple of months as I [work remotely, close on a house, etc]. I'm looking for a quiet place to work during the day and explore on the weekends. I saw your place on [Insert site name] and thought it looked like an ideal place to stay! Do you offer a monthly rate? 
Thanks so much for your time and I look forward to hearing from you soon!
It always helps to approach someone with a friendly tone and provide a brief reason for looking for a cheap short-term rental place. Chances are if you make a good impression, you'll build a network of hosts who will happily welcome you back in the future!
Avoiding Scam Listings
If you've ever arrived at a hotel or Airbnb that was dingier than the pictures, you know that not all listings are true to what the place will really be like. On less vetted platforms like Craigslist, the listings might not even be real. I've found listings where it was clear that a scammer took photos of a house from Zillow or another home advertising site and passed them off as their own. So how do you avoid getting scammed? 
Ideally, you'll be searching on a platform that features reviews from previous guests. Your first step is to read through these thoroughly to see if their experiences were mostly positive or not so much. If people mention a lot of dirt, noise, or things that didn't match the listing, that could be a red flag.
If possible, google the address of the place you're considering, or do a reverse image search of a picture. This can help you find out if someone got the pictures from another site, or if the person you're communicating with isn't the actual homeowner.
Unless you're booking through a platform like Airbnb that handles payment and manages refunds, never send money to someone before you've seen the place. If you're responding to a private listing and they want payment upfront, there's not much stopping a scammer from just taking your money and running. Come to an agreement on payment before you arrive. If you plan to pay them directly, offer a weekly check or PayPal transfer starting the day you arrive. This way, you aren't prepaying for too long and can leave early if needed.
Settling on Your Cheap Temporary Housing
At this point, you've probably looked at multiple potential places, from Craigslist, to Airbnb, to Booking.com, and all the way to a general Google search for cheap short term rentals. 
Try not to search so long that it incites search fatigue or "analysis paralysis"! Trust your gut and pick the best place for you. 
Sending a message in advance before choosing helps ease some of the uncertainty when it comes to choosing a place to live for a longer period of time. Whether you're a traveling digital nomad or professional on the move, looking for a short-term rental becomes easier the more you do it. Happy travels!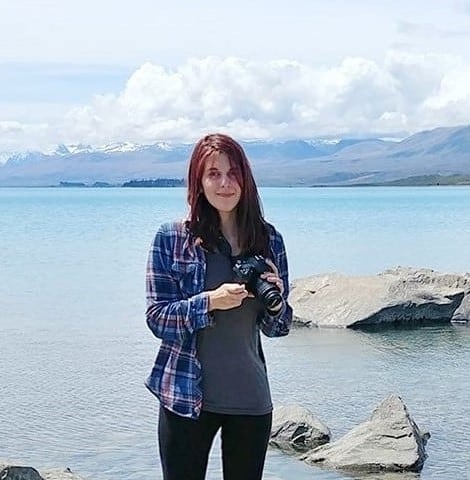 Kate is a writer and editor who runs her content and editorial businesses remotely while globetrotting as a digital nomad. So far, her laptop has accompanied her to New Zealand, Asia, and around the U.S. (mostly thanks to credit card points). Years of research and ghostwriting on personal finance led her to the FI community and co-founding DollarSanity. In addition to traveling and outdoor adventure, Kate is passionate about financial literacy, compound interest, and pristine grammar.