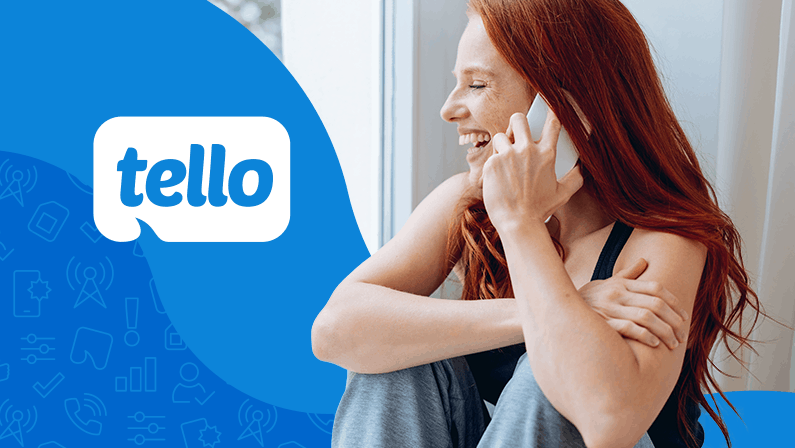 Getting a budget phone plan is one of the best ways to pare down your monthly expenses. As of 2018, the average American was spending $99/month for cell phone service encompassing talk, text, and data.
Today, we'll be looking at Tello Mobile, whose most expensive plan is less than half that average amount. I've used Tello for several months now, and it's done everything I need at a low price point. In this sponsored post, I'll share more information about Tello and my thoughts.
Tello Mobile Review
To help you evaluate whether Tello is the right budget phone plan provider for you, let's look at key details including coverage, available plans, phone options, performance, and how to get started with Tello.
Tello Mobile Coverage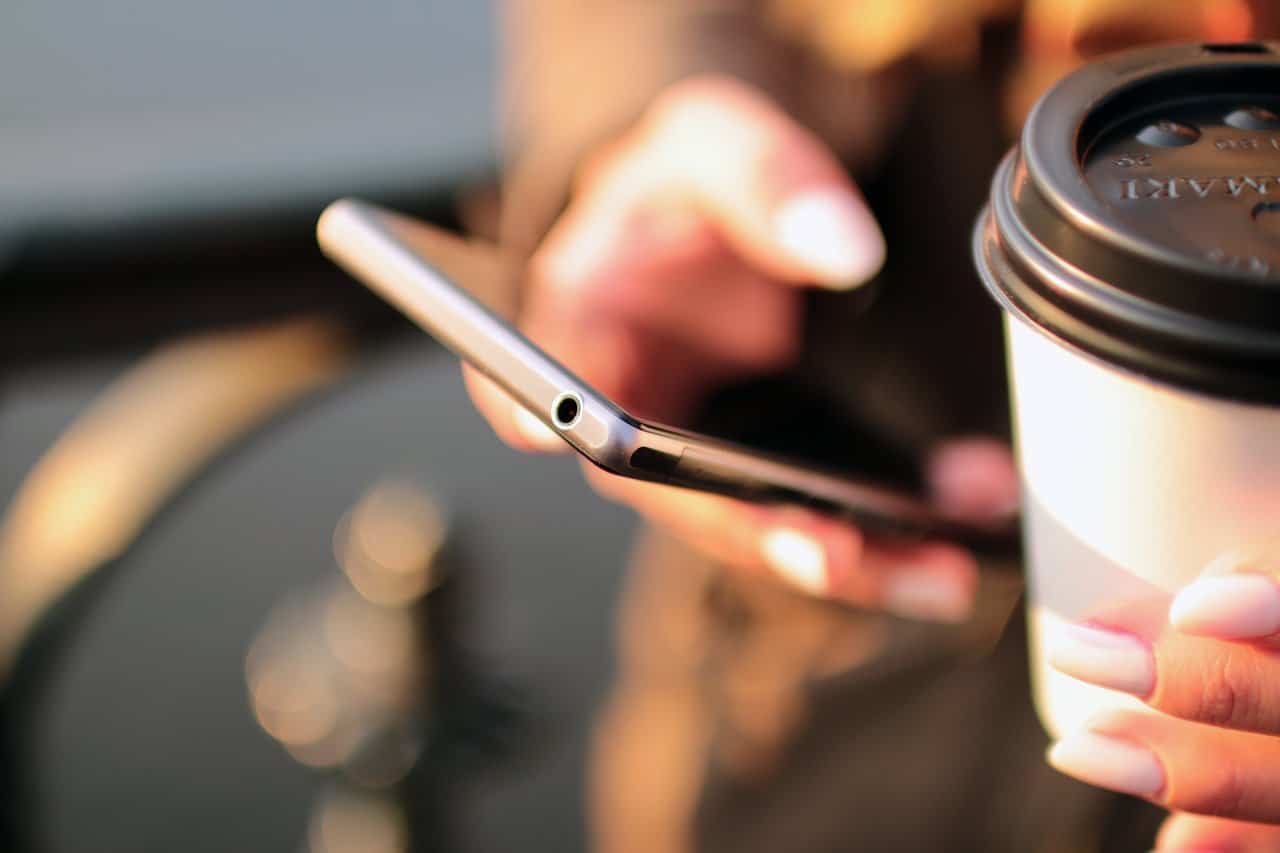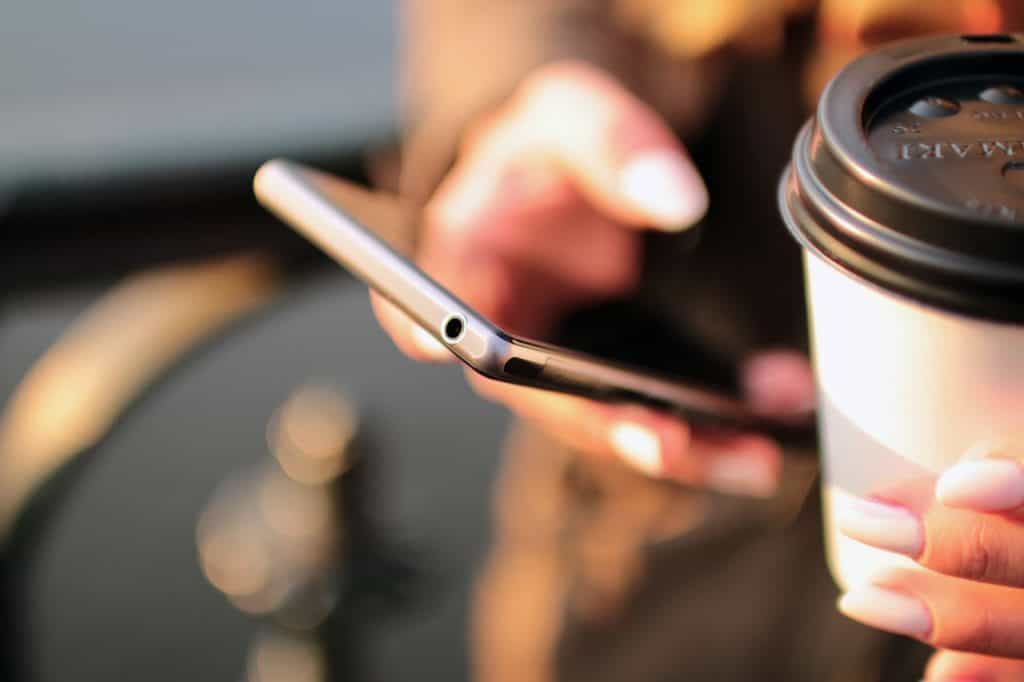 Like many other budget providers, Tello Mobile is a "mobile virtual network operator," or MVNO. These are mobile service providers that essentially lease coverage from larger networks. Since they don't have the financial burden of building and maintaining physical infrastructure, they're able to pass those savings on to consumers.
At time of writing, the "Big Four" networks are Verizon, AT&T, Sprint, and T-Mobile, and Tello runs on the Nationwide Sprint network. However, T-Mobile and Sprint are in the process of merging, which according to Tello's FAQ will not negatively affect customers' coverage (and will likely even improve it over time).
If your area currently has good coverage with Sprint, then you're likely to have a good experience switching to Tello as well. But to make sure, you can check your coverage on Tello's website. I'd advise checking several addresses on this page (home, work, anywhere you travel frequently) to make sure you're staying connected when you need to be.
Available Tello Plans & Prices
Before we get into the plan options themselves, know that your choice isn't going to lock you in. Tello is a contract-free service, meaning that you can upgrade, downgrade, or cancel your plan at any time
Option 1: Build Your Own
One of my favorite things about Tello is that you can personalize your plan based on your needs. All plans come with free texting, so you just have to choose your call and data limits.
If you choose the maximum unlimited plan, your Tello bill will run you $39 a month: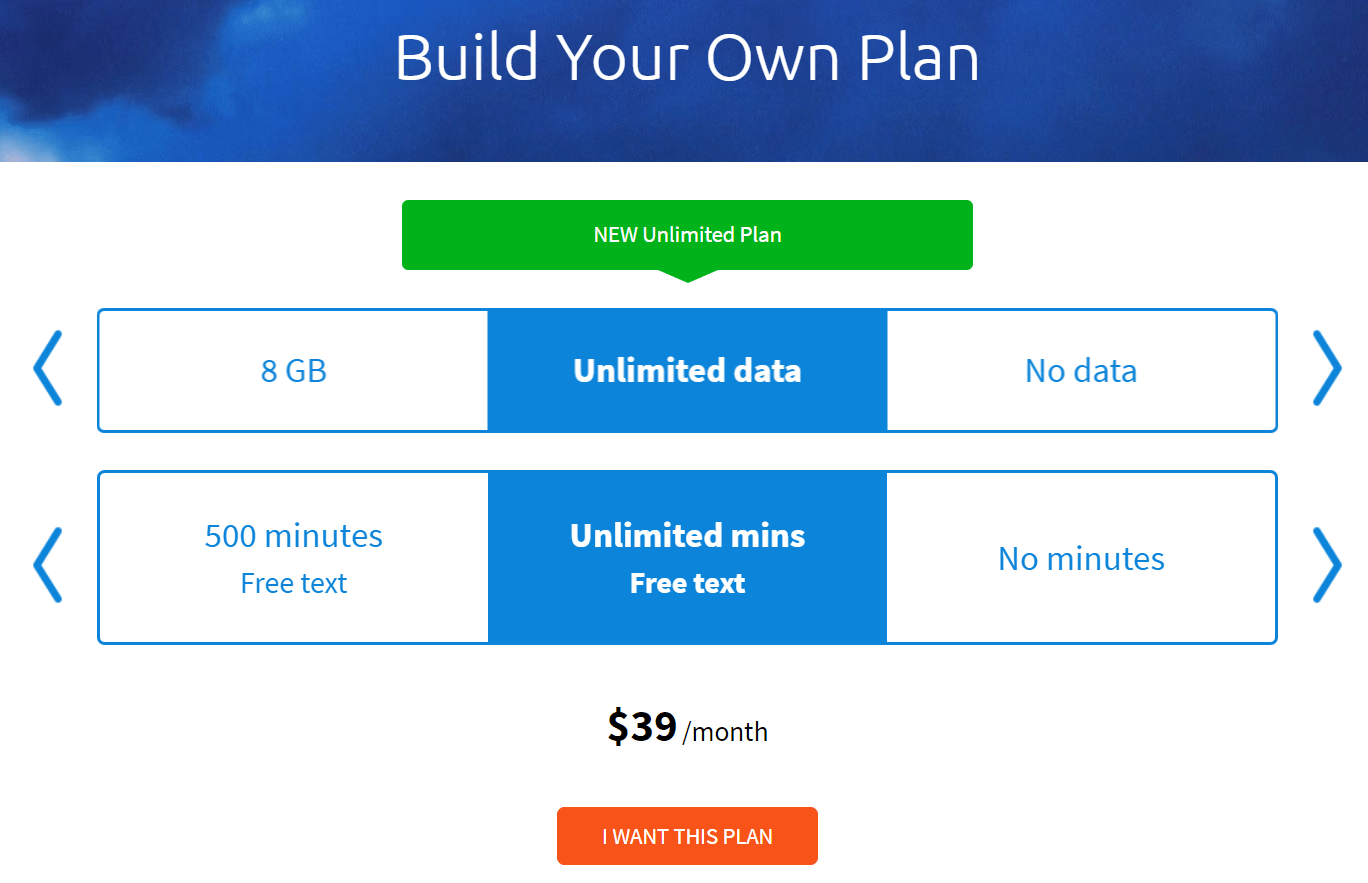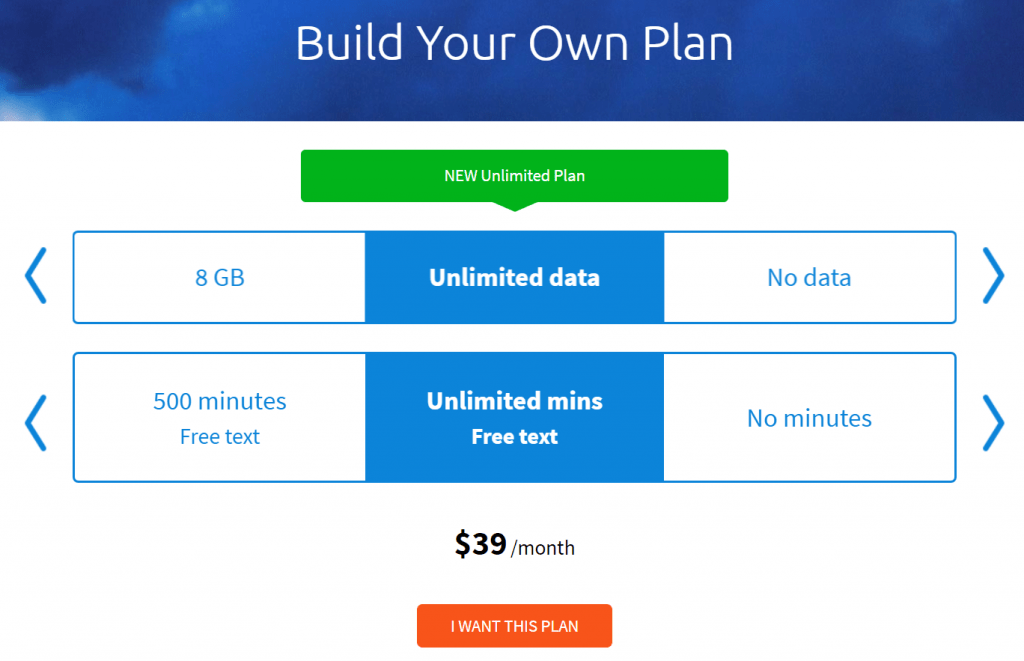 Note: the unlimited data option gives you 25GB of high-speed 4G data, throttled to 2G after that threshold.
If you want to go really bare-bones, the cheapest Tello plan possible will cost $5/month and comes with 100 minutes, unlimited texting, and no data:


A pared-down plan like this could be a good option for children, if you want them to be able to call and text you or an emergency number without giving them anytime-anywhere access to the internet. You can pay $8 for a no-data plan with unlimited minutes.
If you want to build your own plan, I'd recommend looking at how you currently use your existing service. You might only use a few gigs of data each month if you spend most of your time in places with wifi. Choosing 2GB, 4GB, or 6GB will all keep your cost under $25/month with unlimited talk and text.
Or, you might find that you conduct most communication via text and email, and you want to save a few dollars by choosing limited minutes. (Hey, $2 a month is $24 a year—it's like finding money you forgot about in your jacket pocket.)
Option 2: Ready-Made Plans
Want to save yourself the decisions? Opt for one of Tello's four pre-made plans (just scroll down on this page to find them):
Economy ($10/mo):

Unlimited talk and text, 1GB data

Value ($14/mo):

Unlimited talk and text, 2GB data

Smart ($19/mo):

Unlimited talk and text, 4GB data

Data ($39/mo):

Unlimited talk, text, and data
Option 3: Family Plans
On a Tello Family Plan, you can manage up to ten lines on one account, choosing the talk, text, and data limits for each individually. The prices per line remain the same, so it's more about the convenience of managing them from the same place.
To make international calls, you can add prepaid Pay As You Go credit to any plan. Use this balance to pay the rate per minute of the country you're contacting.
Phone Options with Tello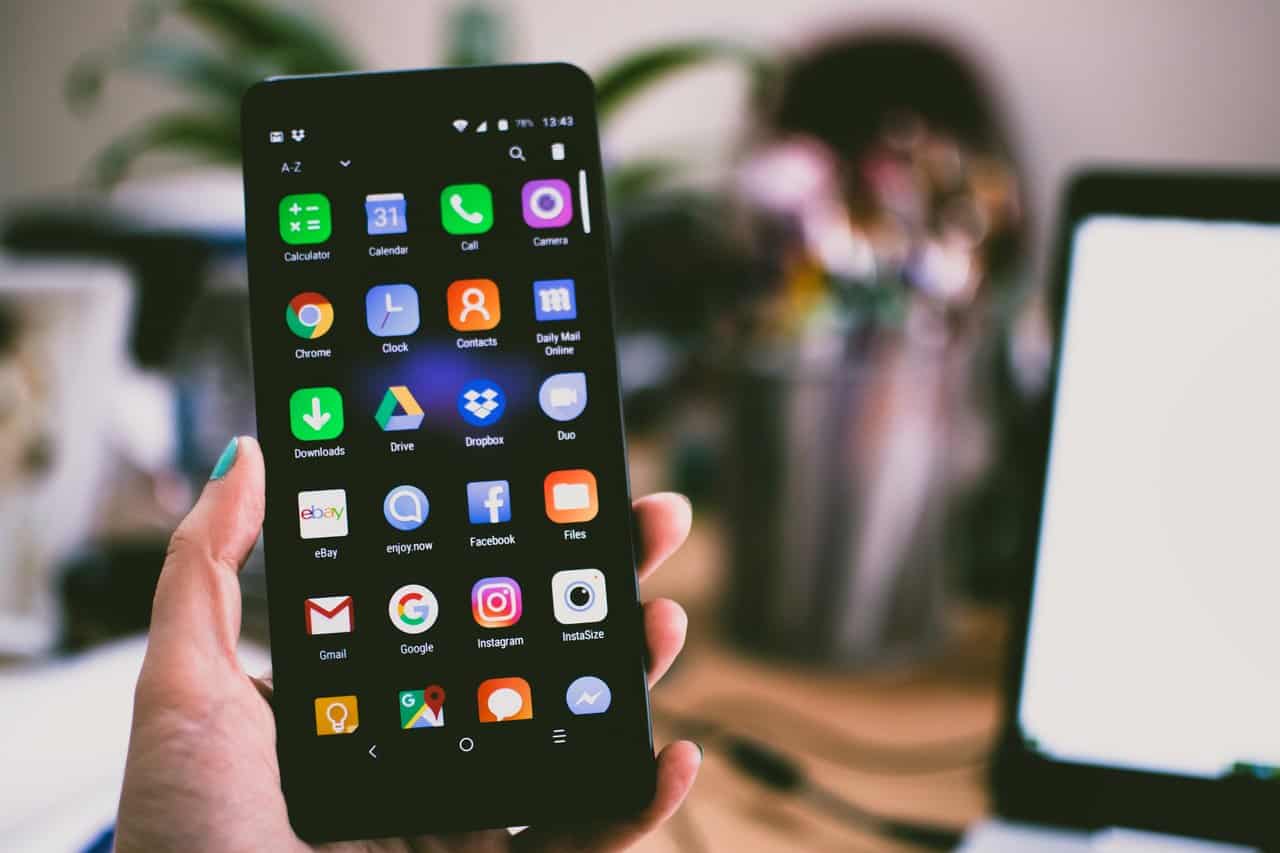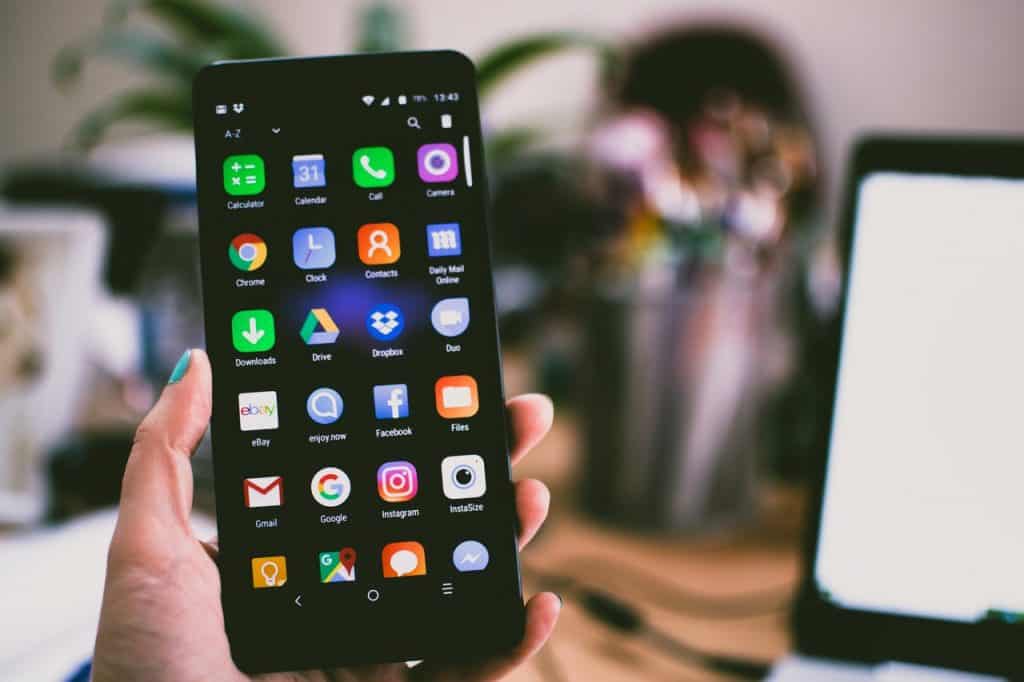 Often, when you switch service providers, you also get a new phone. With Tello, you may be able to save even more money by keeping the phone you already have.
Option 1: Bring Your Own
Your Tello plan is attached to a SIM card, which can be inserted into any phone with a SIM slot. However, making sure Tello service can work on that phone requires a few extra steps.
Many phones are "locked" to the network carrier you bought them from. For instance, if you bought a AT&T phone, it's likely locked to the AT&T network and won't automatically work with others.
Before you can use a network-locked phone with Tello, you'll have to consider two things:
Is the phone from Sprint or another network?

Sprint phones can be used on Tello without being unlocked, as long as they're no longer under contract and you don't have an unpaid balance.

Can I unlock my phone?

If your phone is from a carrier other than Sprint, unlocking restrictions and instructions are specific to that carrier.

See this guide on unlocking a phone on any carrier.
If you have an unlocked phone (or a Sprint phone), you can make sure your device is compatible on Tello's website.
You can also buy phones that are already unlocked, which is what I did when I first started using a SIM-based plan. You'll just want to make sure it's an eligible CDMA phone for it to work on Tello (see their full list of compatible models in the FAQ).
Shop unlocked CDMA phones on Amazon here.
Option 2: Buy From Tello
If you can't unlock your phone and don't want to shop for a third-party device, Tello has a limited selection of new and refurbished phones for sale on their website. They range from simple flip phones (remember those?) to smartphones from Apple, Motorola, Samsung, etc. You might not find the latest and shiniest models on the market, but if you're reading finance websites and looking for budget phone plans, you probably don't want to take out a second mortgage for the iPhone 5,000X anyway.
With Tello, the price you see for the phone is the price you pay. There's no hidden cost from having the phone bundled into your monthly payment, no confusing contracts, no interest payments, etc., like you might encounter with other carriers.
Tello Performance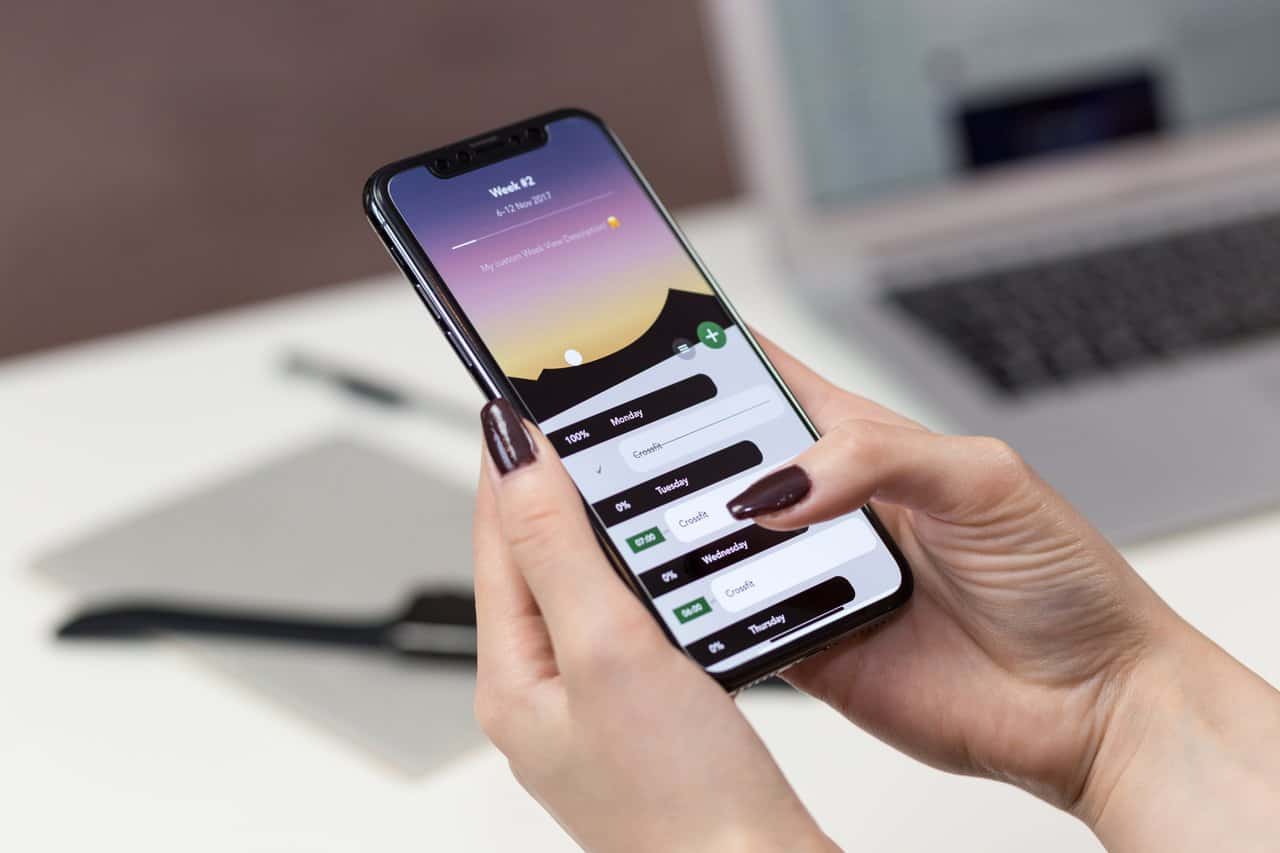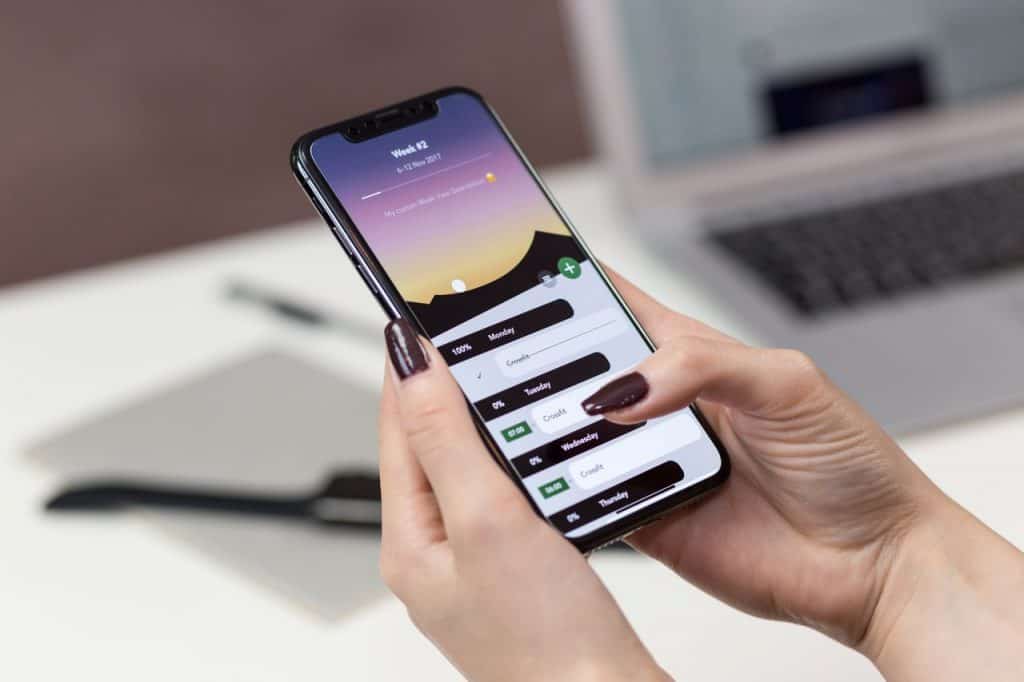 Since Tello runs on the Sprint network, performance is really a question of how strong the network is in your area. In a city, you'll probably be fine. In the middle of nowhere, you might not be able to get online. I live somewhere in between the two and the service has worked well.
Talk and text: As long as you have the bars, calls should be clear and texts should send immediately.
Network speed: Tom's Guide ranked the speed of eight major carriers, and Sprint came in 5th place. That doesn't mean it's going to crawl, but if you're used to lightning-fast app downloads, patience is the price of a cheaper plan.
Mobile hotspot: You can turn on free tethering to use your 4G Tello data as wifi on another device. I sometimes do this to work in the car when I'm a road trip passenger. When I tethered with Tello, it was fast enough for videos to play on my laptop.
Getting Started with Tello
Some of these steps have already been mentioned above, but let's quickly summarize the process of getting Tello:
Once you've selected your plan, you'll be prompted to create an account, decide whether to port your old phone number or choose a new one, and officially submit your order

When your SIM card arrives, follow the enclosed activation instructions

You're done!
Since Tello is contract-free and you pay month-to-month, you have a lot of freedom. If the service isn't as good as you hoped in your area, there's no obligation to continue using it. Try it for 30 days and see what you think!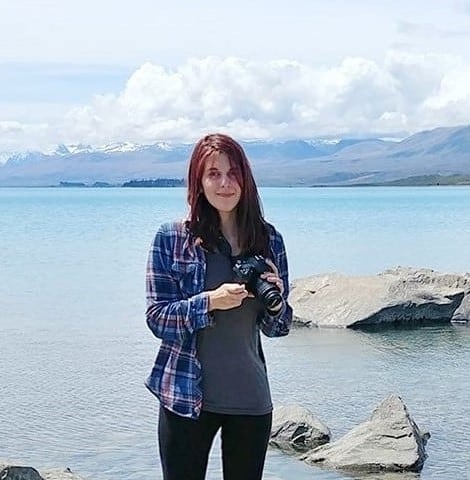 Kate is a writer and editor who runs her content and editorial businesses remotely while globetrotting as a digital nomad. So far, her laptop has accompanied her to New Zealand, Asia, and around the U.S. (mostly thanks to credit card points). Years of research and ghostwriting on personal finance led her to the FI community and co-founding DollarSanity. In addition to traveling and outdoor adventure, Kate is passionate about financial literacy, compound interest, and pristine grammar.