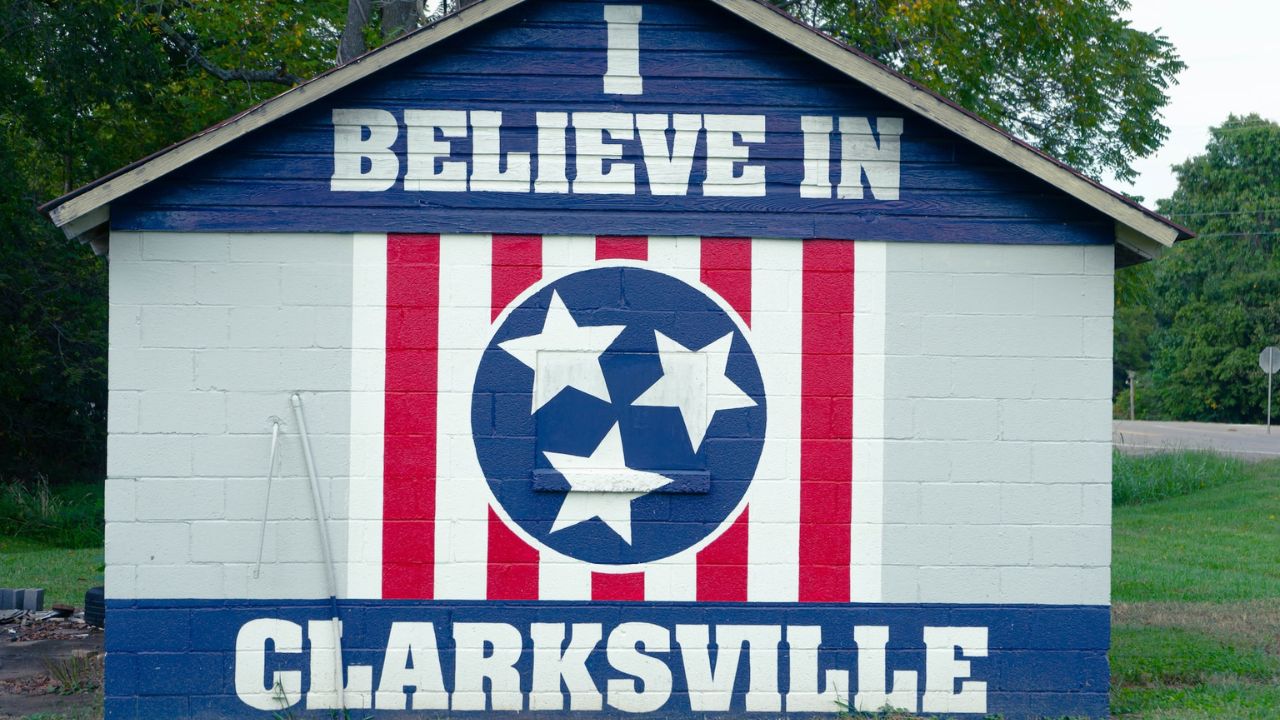 Considering moving to Clarksville, TN, and weighing up the pros and cons?
You're on the right track.
In this article, we'll break down the highs and lows of living in Clarksville, helping you decide if it's the best fit for you.
Let's dive into the details.
Pros of Living in Clarksville
Here are reasons for you to make Clarksville your next home:
Community Spirit
Clarksville has that friendly, close-knit vibe where everyone seems to know each other. People here genuinely connect with their neighbors and there's a real sense of belonging in the air.
The city's always buzzing with local events like the Rivers and Spires Festival and the Downtown Market. These gatherings not only bring everyone together for some fun but also help folks bond over shared interests you've always got someone to lean on and new friends are just around the corner.
Proximity to Nashville
Living in Clarksville, you're just a hop and a skip away from Nashville's buzzing music and cultural spots. Imagine hitting up a concert, tasting some of Nashville's famous eats, or simply soaking in the city vibes, and then coming back to Clarksville's laid-back charm by sunset. And if you're thinking of family vibes, Nashville is a pretty sweet spot for that too. With Clarksville, you've got a perfect balance.
Affordability
The cost of living in Clarksville is 20% lower than the national average, making it an attractive option for families, young professionals, and retirees. Housing costs, in particular, are notably lower with $854 per month, you can rent a one-bedroom apartment.
Here you can enjoy a high quality of life without the hefty price tag and save money for other priorities, such as education, travel, or investments.
Natural Beauty
Nestled between rolling hills and the Cumberland River, Clarksville is a dream come true for anyone who loves the outdoors. Places like Dunbar Cave State Park are perfect for hiking or a casual picnic.
And being close to Fort Campbell? That means you can go fishing, hunting, or camping whenever you feel like it.
Good Educational Institutions
Clarksville is proud to have Austin Peay State University right in its backyard. Not only does it bring academic chances, but it also adds a splash of culture and sports excitement to the mix.
With students, teachers, and staff coming into town, the place just feels more lively and cultured. And let's not forget how the university draws visitors and sparks new ideas, giving the local economy a nice little boost.
Economic Opportunities
As Clarksville gets bigger, job opportunities are booming. From healthcare to teaching and even factory jobs, there's something for everyone. The city's leaders are always looking for ways to bring in new businesses, which is great for the local economy.
With its great location, affordable living, and business-friendly vibe, Clarksville is a magnet for both budding entrepreneurs and big companies. And with the city so focused on growth, folks living here have plenty of chances to level up in their careers.
Cons of Living in Clarksville
The downsides include:
Traffic Congestion
As Clarksville gets bigger, the traffic's getting trickier, especially on main roads like Wilma Rudolph Boulevard and Fort Campbell Boulevard.
The city's roads just weren't ready for this many cars, causing longer travel times and some real headaches during rush hour. It's not just a hassle; it can throw off people's days and make living there a bit less easy-going.
Higher Crime Rate
Clarksville's crime rate is a bit above the national average, with both property crimes like theft and violent incidents happening more often than in many other places. With 26 crimes for every thousand folks, it's definitely something to keep in mind.
That said, Clarksville has its safe spots, especially in the south. So while the stats can be concerning, there are safe neighborhoods in Clarksville where you can feel more at ease.
Natural Disaster Risk
Clarksville, just like other spots in Tennessee, can get hit by tornadoes and floods from time to time. It's always a good idea for folks to be ready for such things. Based on some data, about 14% of Clarksville homes—that's over 5,000 of them—might face serious flood troubles over the next 30 years.
That can be a real worry, not just for safety but also for folks thinking about their homes and wallets. Still, Tennessee is a pretty great place to call home, and many love living here despite these challenges.
Weather Extremes
Clarksville gets a taste of all four seasons, from sweaty summers to chilly winters. Some folks love the shift in the weather, while others might find it a bit tough, especially if they're new to these kinds of changes.
Summer can get sticky and really warm, which isn't everyone's cup of tea. And when winter rolls in, it can get super cold, bumping up those heating bills and sometimes throwing a wrench in plans.
Limited Healthcare Options
Clarksville has basic healthcare spots, but for the more specialized stuff, you might have to head over to Nashville.
This can be a bit of a pain if you need certain treatments or care that Clarksville just doesn't offer. Hitting the road for medical visits can add a bit of stress, extra costs, and mess up your daily routine.
Is Clarksville a good Place to Live?
Absolutely, Clarksville is a solid choice for many people looking to settle down. Here's why:
The city's vibe is warm and friendly, making it easy for newcomers to feel right at home. Clarksville's got a mix of small-town charm and access to big-city amenities, thanks to its close proximity to Nashville. For the folks looking for educational and cultural boosts, having Austin Peay State University in the mix is a big win. Plus, there's no shortage of job opportunities in sectors like healthcare, education, and manufacturing.
Now, like anywhere, Clarksville's got its challenges. Traffic can be a headache, especially on roads like Wilma Rudolph Boulevard and Fort Campbell Boulevard. There's also a bit of a crime issue, but it's worth noting that some neighborhoods, especially in the south, are pretty safe.
Weather-wise, you get to experience every season in its full glory. Hot summers and chilly winters are part of the package, but many folks love the variety. On the health front, while there are plenty of local healthcare facilities, you might have to make a trip to Nashville for specialized care.
All in all, if you're cool with a bit of a weather swing and understand the local challenges, Clarksville has heaps to offer. It's definitely a contender if you're thinking of making a move to Tennessee.
More From Dollar Sanity:
30 Passive Income Business Ideas to Build Wealth
Can You Live on $27 Dollars an Hour?