Acura is a premium car brand introduced in the United States in 1986.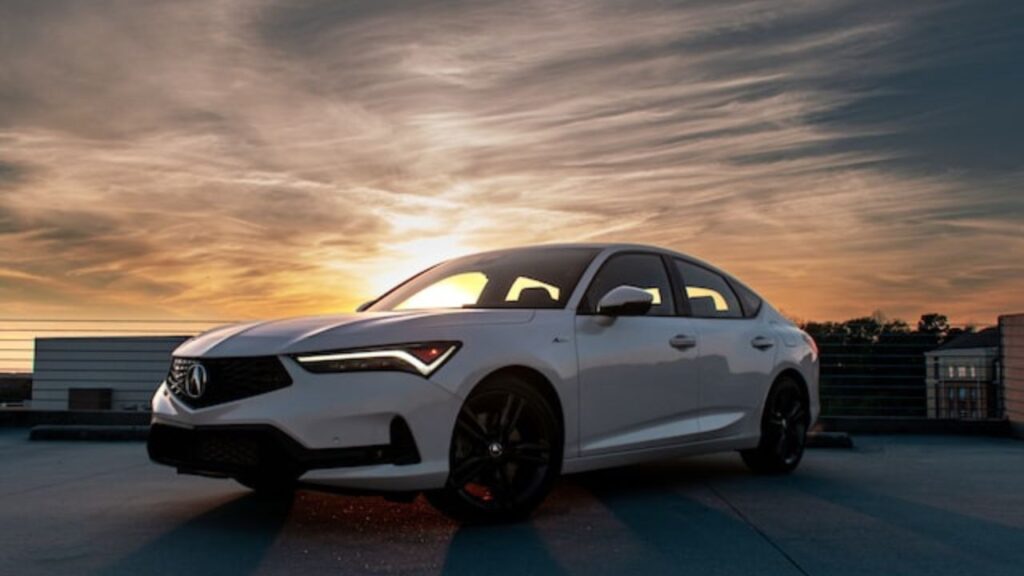 The brand is known for its stylish and high-performance vehicles, which are often compared to those of luxury carmakers like BMW and Mercedes-Benz. The company has continued to innovate and evolve, offering a variety of cars that appeal to different kinds of drivers.
However, there has been a long-standing debate among car enthusiasts and consumers alike as to whether or not Acura can truly be considered a luxury car brand. In this guide, we will explore the various aspects of Acura and determine if it deserves the title of a luxury car brand.
What Does It Mean for a Car to Be Luxurious?
For a car to be considered a luxury vehicle, it must have certain features that set it apart from other cars in its class. One of these features is superior craftsmanship. A luxury car needs to have high-quality materials used throughout its construction. This includes materials like leather and wood and advanced technologies like adaptive cruise control and automatic parking assist.
A luxury vehicle must also have a long list of convenience features like heated seats, dual-zone climate control, and intuitive infotainment systems. These features are designed to make your driving experience as comfortable and enjoyable as possible. Luxury cars should also come with plenty of safety features like forward collision and lane departure warnings that can help keep you out of harm's way when on the road.
Finally, luxurious cars should have excellent performance and fuel efficiency, be reliable, and require minimal maintenance from owners. All these features put together makeup on what it means for a car to be considered luxurious.
Are Acuras luxury cars?
Yes, Acuras are luxury cars. Acura is a Japanese luxury brand of cars manufactured by Honda, the largest automotive manufacturer in Japan. Acura vehicles are known for their high quality, luxury design, and performance, and they are considered to be among the most reliable and desirable vehicles in the market.
Acuras have become increasingly popular over the years due to their reputation as reliable and luxurious vehicles. They are considered a great value proposition, as they offer a lot of bang for your buck.
Acuras have earned a reputation for producing reliable and stylish vehicles while maintaining an affordable price point. They have excellent resale value and have become popular brand-name cars that can hold their value well over time.
Related: Is Lexus a Luxury Car Brand?
What Sets Acura Apart From Other Luxury Cars?
Compared to other luxury car brands, Acura vehicles are often priced more affordably, making them a great option for those who want to enjoy the benefits of a luxury car without breaking the bank. Here are what makes the Acura stand out: 
Features & Design
So, what makes Acura stand out from the crowd? To begin with, the design of Acuras is sleek and modern, making them eye-catching vehicles on the roads. The exterior of an Acura is also made with high-quality materials like aluminum or steel alloys, giving it an aesthetic edge compared to other cars in its class.
Inside an Acura, drivers will find plenty of luxurious features to enjoy. The seating often comes with leather upholstery and plenty of space for extra passengers. It also includes advanced navigation systems and safety features like lane assist and blindspot monitoring. Sound systems are also top-notch in Acuras, providing drivers with high-end sound quality.
Performance & Reliability
When it comes to performance, Acuras do not disappoint either. Most models feature powerful engines that provide balanced power when driving on highways or city streets. They also offer excellent fuel efficiency, so you don't have to worry about constantly filling up. Additionally, Acuras are known for their reliability; these cars are built to last and can handle tough road conditions without breaking down easily.
Is Acura Worth Its Price Tag?
It's no secret that Acura vehicles come with hefty price tags, so there's no denying this brand comes at a premium cost compared to other cars in its class. However, when looking at the number of features you get with an Acura versus other brands, it becomes clear why people opt for these cars despite their higher price points.
First, every model in Acura's lineup is designed with superior craftsmanship in mind, which helps ensure longevity over time and helps keep your car looking newer for longer periods compared to other brands in its class.
When you factor in all the advanced technology you get with an Acura, such as adaptive cruise control or lane assist systems, along with other comfort features like LED-lit interiors and dual-zone climate control, it becomes clear why so many people put their money into these cars despite their higher price tags. Plus, when you consider their excellent driving performance, reliability, and low maintenance needs, it becomes apparent why an Acura vehicle offers unbeatable value compared to other luxury cars on the market today.
What Models Are Available In The Acura Lineup?
The current lineup of Acura models includes everything from high-performance sports sedans like the TLX or ILX to SUVs like the RDX or MDX, as well as hybrid variants of these models if you're looking to save on fuel costs while still enjoying all the bells and whistles associated with an Acura vehicle.
Every model comes packed with all the features we discussed earlier, including superior craftsmanship, advanced technology, outstanding performance and fuel efficiency, along with plenty of convenience features designed to enhance your driving experience further, such as heated seats or dual-zone climate control, just, some examples of what you can expect from any model in their range today! 
Conclusion
There's no doubt that Acura is one of the most luxurious car brands today thanks to its superior craftsmanship backed up by top-of-the-line technology combined with excellent performance and fuel efficiency, all at reasonable prices when compared to competitors in its class.
So whether you're looking for something sporty or more practical, or even a hybrid option if you're saving on fuel costs while still enjoying all the luxury perks associated with an Acura vehicle, this might just be the perfect option for you!