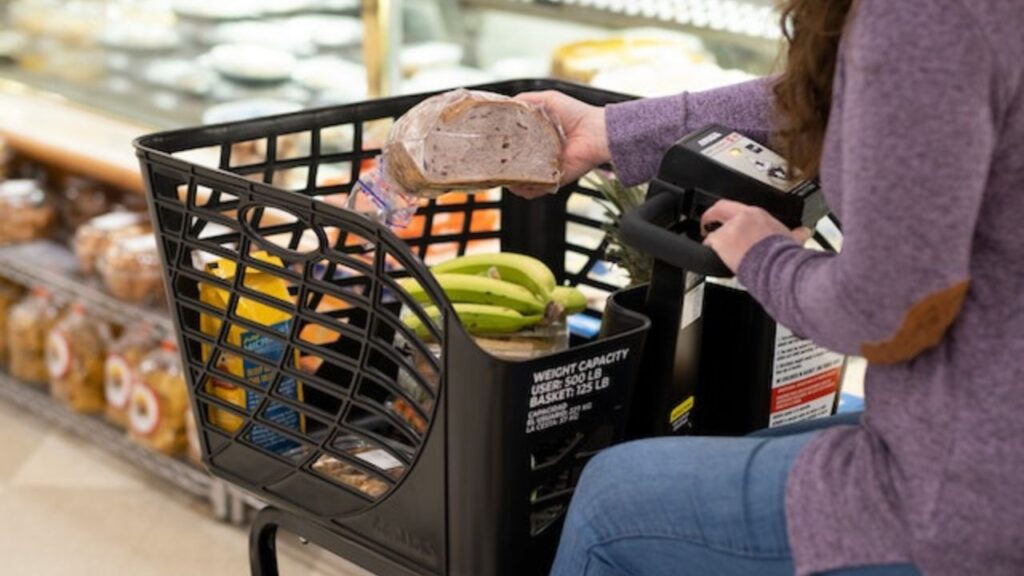 Walmart's Pickup service has been around for a few years now, and it's become a popular option for many customers.
Walmart pickup is a service that allows you to order your groceries and other accessories online and pick them up at the store.
Once you've placed an order, Walmart will text you when your order is ready for pickup. If you're wondering whether or not you should tip Walmart pickup, read on!
What is Walmart's policy on tipping?
Walmart's policy is that they don't allow tipping. Walmart pickup workers are not permitted to accept tips. If caught accepting money, they could face consequences.
"Our policy is that associates of the Company, regardless of their capacity, do not accept their benefits, gratuities, tips, cash, samples, etc., from anyone buying from us, selling to us, or in any way serving our Company. The only exceptions are those working at our retail stores, where we have established policies and procedures for accepting these items; however, the general rule applies here, too no associate should take anything of value from customers or vendors without permission from an appropriate supervisor."
Who do you tip if you want to?
The cashier is your only option if you have a traditional pickup order. But if you're using Instacart or other food delivery services, the drivers may be tipped, and there's no guarantee they will take your tip.
In general, it's recommended that you tip the person who provides additional service above and beyond what one might expect from their job description.
For example: if someone helps load groceries in your car for no extra cost, give them something extra for their trouble or say "thank you" instead!
It's also good etiquette to leave a tip for anyone who does something above and beyond what one might expect of them during a transaction, e.g., providing excellent customer service.
How much do you tip at Walmart?
Tipping is not required at Walmart. However, they would appreciate it if you wanted to leave a tip.
When determining how much to tip when ordering groceries via Walmart Pickup delivery: consider the distance between Walmart and your home; consider what size your order is, particularly if it is heavy or bulky, as well as its overall weight, which can vary greatly; if you feel financially able to do so, consider raising this tip beyond 10%.
Recommended:
What do you do if you don't want to tip?
Walmart does not require you to tip your cashier, but it is up to the cashier if they want to accept tips or not. If you don't want to tip, there are a few ways to communicate:
A good review will be more important than any amount of tips for them, so if you do have something negative to say about their service but don't want to hurt their feelings by leaving no tip, encourage them with something positive first before explaining what you didn't like about their performance.
If you want to leave no tip, it doesn't hurt anything if they see that, but it helps if they know why! In an effortless way: "I'm sorry I can't reciprocate your kindness today," or "I wish I could help out right now."
Or just simply say nothing at all. The message will come across either way; there's always another day when hopefully, things come together better for both parties involved in these situations!
Other alternatives to tipping
Tipping is a common practice in the United States, where it's estimated that people spend more than $40 billion on gratuities each year. But what if you don't want to tip? Here are some alternative ways to show your appreciation for good service.
Leave a comment card
Send an email of thanks
Recommend the establishment on Yelp or TripAdvisor
Give a gift card or discount code to employees instead of cash tips
What is Walmart pickup?
Walmart Pickup is a service that allows you to order online and pick up your items at a nearby Walmart location. With this option, you won't have to wait in line at check-out or for products to be delivered, and you can just show up and grab your stuff.
You can use the Walmart Pickup service for groceries, clothing, and more! The items available for pickup include everything from cleaning supplies to electronics (like laptops) and wearable tech like smartwatches.
The program has been available on a limited basis since 2013 but has expanded greatly in recent years; over 4,500 Walmart stores offer it across the U.S., with plans for more expansion!
The Walmart Pickup Process
Walmart's pickup process is easy, convenient, and free. Once you've selected your items, you can pick them up at any local Walmart store.
You'll receive an email confirming that your order has been successfully placed and another one when it's ready for pickup.
When you arrive at the store, just head to customer service and tell them you're there for a pickup.
The associates will then get your items together, making them easy to grab. Once they're checked out, they'll call over a cart so that you can load everything into it.
Then, they'll give you a receipt showing everything purchased and its total value. The entire process usually takes less than 5 minutes!
What is the difference between Walmart pickup and delivery?
Walmart pickup is only available at some times. If you are looking for a service that will allow you to pick up an item from a local Walmart store and then deliver it to your house, then Walmart delivery is the way to go.
Instead of going into the store and picking up your items, they will be delivered right to your door during the time slot you choose with Walmart delivery.
Final Thoughts
When you're shopping at Walmart, it's another reminder that tipping is not the norm. However, you can still pay for services rendered. Many appreciate picking up online purchases without waiting in long lines at checkout.
As for the associates tasked with picking up these orders, we applaud their hard work and organizational skills. The future of pickup remains to be seen, but for now, this practice has proven to be a convenient alternative for both customers and employees.
More From Dollar Sanity:
12 Stores Like Walmart for Budget Shopping
11 Items You Buy with EBT at Walmart