The Sunshine State is known for many things, from its warm climate and beautiful sandy beaches to crystal-clear water.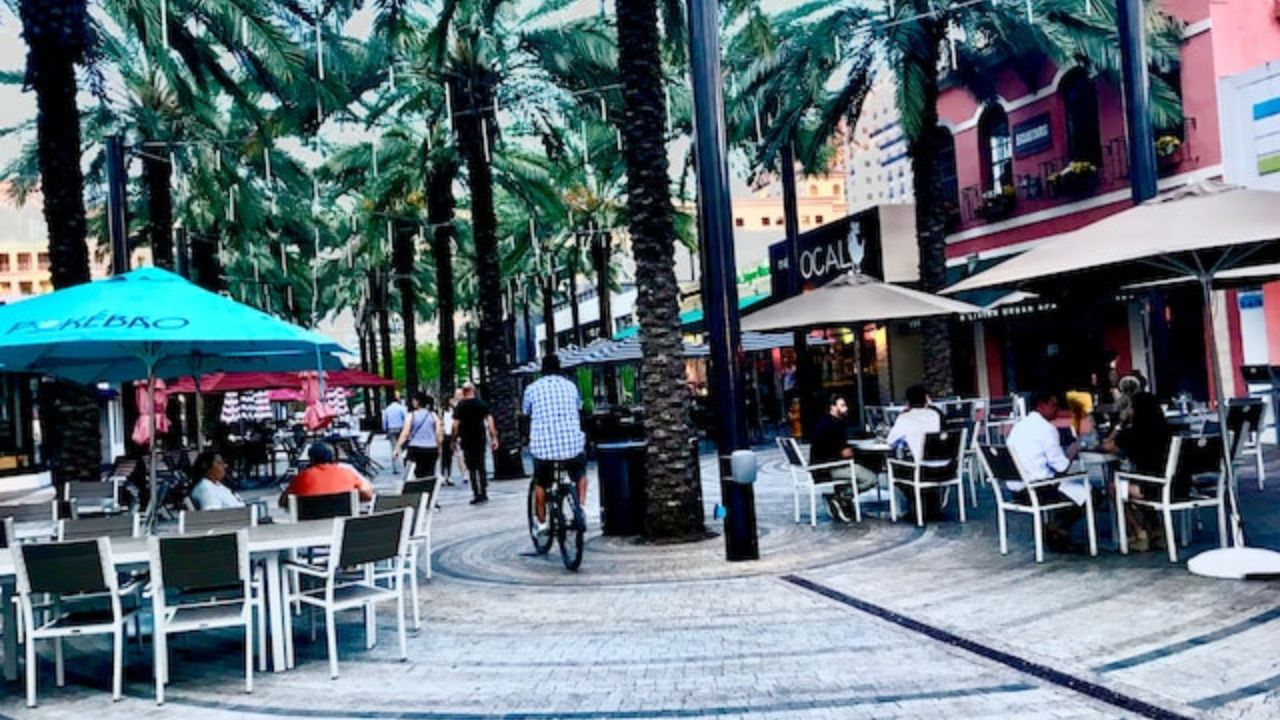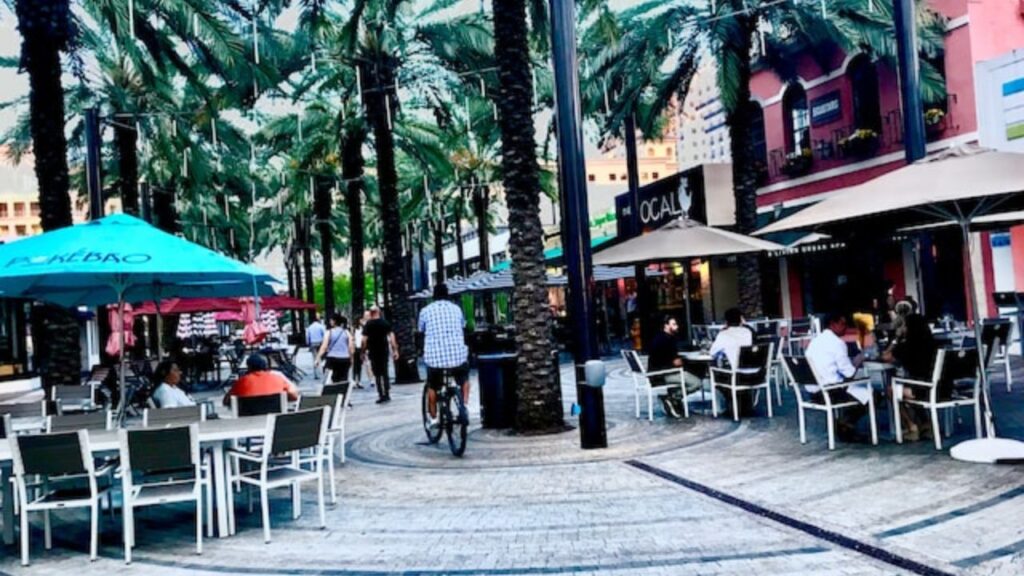 But does all of this make Florida a good place for DoorDash?
Well, yes and no.
People DoorDash all around the US, but many started wondering what are the best places to DoorDash in one of the most prestigious states in the whole US, Florida.
Compared to other states Florida is considered one of the worst states for DoorDash, but even though this sounds grim, it is not all that bad.
You can still pick a handful of places that are actually good for DoorDashing!
Learn more about it below!
What are the Best Places to DoorDash in Florida?
In general, the best places to DoorDash are big cities with a lot of people and restaurants. Therefore, if you choose a highly populated area, such as a big city, you will definitely make a decent amount of money.
This goes for Florida as well, choosing cities such as Miami, Orlando, or Tampa would be the best possible choice you can make.
You should definitely avoid places like Naples, which has a population of about 20,000 give or take. You can simply compare Naples with Tampa, which has a population of over 387,000, and everything should be clear as day.
Now let's take a deep dive and see which cities are the best for DoorDashing in Florida and why!
Miami
Even though Miami, a city we all know as a desirable place to live, is not the top option on our list, it still makes the cut as one of the best places to DoorDash in Florida.
Miami is a metropolis with an overall population of approximately 440,000 residents. Now, as Miami is such a huge city, you can't possibly be everywhere at the same time.
Therefore, you should choose a neighborhood or two in order to make the best out of your DoorDash gig.
You should definitely start from Downtown Miami as it has a large residential area and a business district. So a vast majority of people are there, making it one of the best places in Miami for DoorDashing.
The south side of Miami is also a great place for DoorDash as it has three nicely populated neighborhoods which consist of mostly residential houses. Therefore, you wouldn't lose time like when you need to climb a 7-story building or something like that.
Recommended:
Tampa
The lovely city of Tampa is next on our list and with a population of approximately 385,000 is definitely a choice worthy of consideration when it comes to DoorDashing.
Just after Miami and Jacksonville, Tampa is the third most populated city in Florida and is also recognized as a great place to live.
The best place to DoorDash in Tampa is the downtown area as it has many office complexes with plenty of hungry people.
Tampa is divided into six areas with a lot of neighborhoods and the vast majority of them have a population of over 20,000 people.
Thus, you have many options when it comes to Tampa. Some most populated neighborhoods are Ybor City, Ballast Point, and Seminole Heights.
Jacksonville
Jacksonville is the most populated city in the whole state of Florida which makes it a good place to start or continue your DoorDashing career.
The Jacksonville metropolitan area stands as Florida's fourth largest metropolitan region, with over 1,605,000 people.
Some information was given to us by a DoorDash driver who works in Jacksonville and they earned about $130 in eight hours of work as an inexperienced DoorDasher, which is pretty decent if you ask me.
Downtown Jacksonville, recognized as one of the best neighborhoods to live in Jacksonville, should definitely be your first choice among places in the city where you can DoorDash.
The Mandarin neighborhood in the southernmost portion of Jacksonville is also one of the best places to DoorDash in Jacksonville as it is full of wealthy people. Mandarin is known as "a tropical paradise!"
Orlando
Last, but not least, we have Orlando as the best possible place for DoorDash in Florida. People say that the customers are rather pleasant and are known to tip decently, unlike in the Miami area, where reports are that customers can be unpleasant.
According to some experienced DoorDashers, the main area you need to hit in order to make the most money is definitely Winter Park and Dr. Phillip's Center for the Performing Arts.
Winter Park is also known as one of the safest neighborhoods in Orlando, adding an extra layer of reassurance for those delivering in the area.
The Pine Hills area should also prove as a decent place for DoorDash in Orlando, as it has a population of over 66,000 and a lot of schools and houses.
You should keep as far away as possible from the Parramore area as it has a very high rate of unemployment and overall low household income.
Final Words
Therefore, you have it! These are the best possible places you can choose to DoorDash in Florida.
As mentioned above, Orlando should definitely be your first pick, but with a bit of luck, we are certain that you can make it work in any of the above-given choices.
Happy DoorDashing!
More From Dollar Sanity:
Orlando vs. Miami: Which is Better?
12 Businesses to Start with $500 or Less