Looking for a place to retire in Virginia? These Virginia coastal towns have mild winters, beautiful beaches and affordable housing.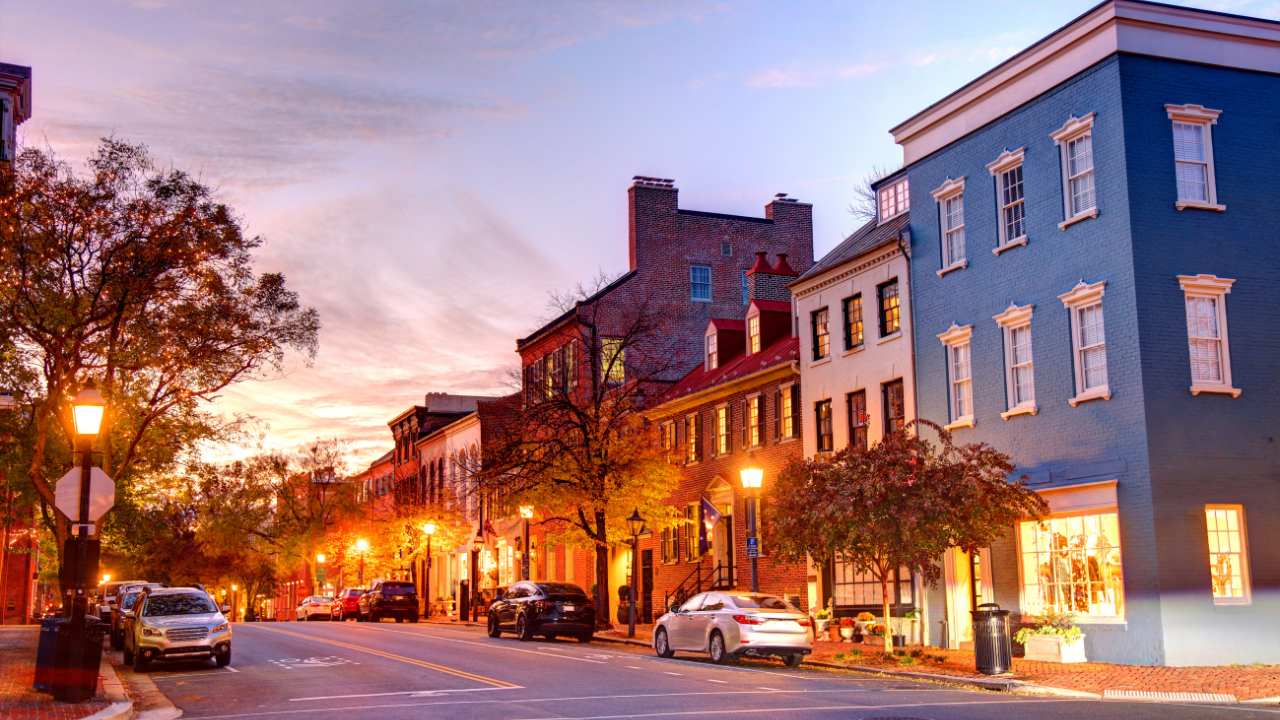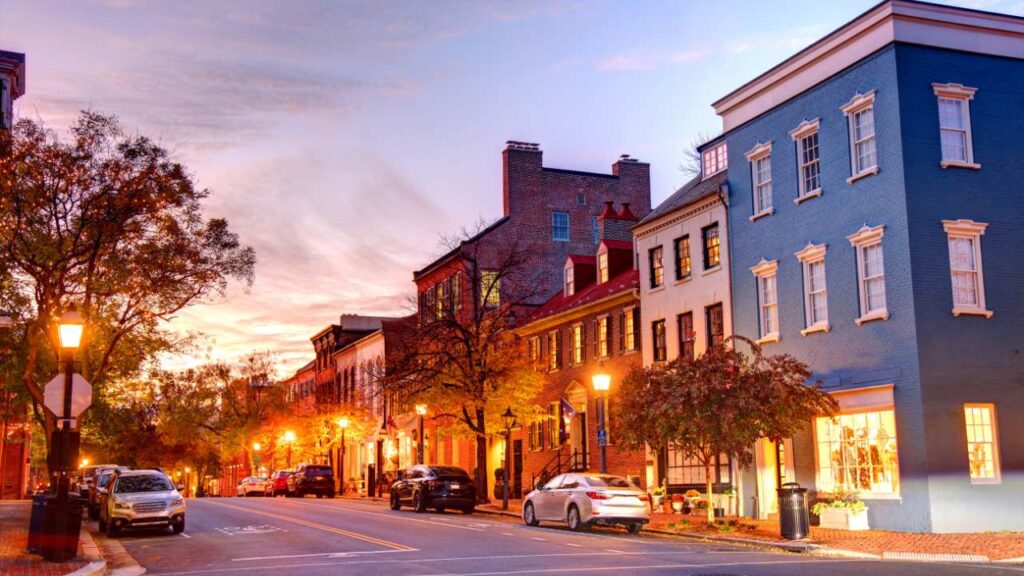 1. Cape Charles
Population: 1,297
Share of population age 60+: 27%
Median monthly rent: $482
Cape Charles is a small town on Virginia's Eastern Shore that's popular among retirees for its quiet and laid-back atmosphere. Housing is more affordable here than in many other parts of Virginia, so it's easier on the wallet.
The town has a lovely beach on the Chesapeake Bay and a community where many older adults have chosen to live. The cost of living isn't sky-high, so you can relax and enjoy your retirement without constantly worrying about money. All in all, Cape Charles is a great spot if you're looking for a peaceful, beachside retirement.
2. Colonial Beach
Population: 4,002
Share of population age 60+: 40.7%
Median monthly rent: $975
Colonial Beach sits along the Potomac River and is a quiet place that's a hit with retirees. It's not just about the calm though; there's also a sandy beach and a charming boardwalk to enjoy. What's more, housing prices aren't through the roof, which is good news if you're on a fixed income.
While the town itself is peaceful, it's also not too far from bigger cities like Fredericksburg and Richmond if you ever feel the need for more options. A good chunk of the town's population is made up of older adults, showing that it's a popular place for retirement.
3. Virginia Beach
Population: 454,289​1​
Share of population age 60+: 26.8%
Median monthly rent: $2,100
Virginia Beach is a popular place to retire because it's affordable and has a lot to offer. You get the ocean without losing city conveniences. Housing costs are reasonable, so you can live comfortably without going over budget. Sandbridge is a quieter area that many retirees love for its peaceful beach vibe.
The city is part of the larger Hampton Roads metro area, so you get a mix of urban and rural settings. It's an attractive option for retirees looking for a well-rounded lifestyle. Many people over 60 live here, which speaks to its appeal for retirees. With good healthcare and plenty of things to do, Virginia Beach is a top choice for retirement on the Virginia coast.
4. Yorktown
Population: 286
Share of population age 60+: 73.1%
Median monthly rent: $1,073
Yorktown is a charming, history-rich town on the York River, and it's part of the Historic Triangle with Jamestown and Williamsburg. The town has a relaxed, slower pace, which many retirees appreciate. Though housing isn't cheap, you do get a peaceful setting and good healthcare options in nearby cities.
A lot of older adults live in Yorktown, signaling that it's a sought-after spot for retirement. Besides the peace and quiet, the town also offers a combination of natural beauty and historical landmarks.
5. Chincoteague
Population: 3,338
Share of population age 60+: 49%
Median monthly rent: $850
Chincoteague, known for its wild ponies and clean beaches, is a small town on Virginia's Eastern Shore that's perfect for a quiet retirement. While there's no specific data on housing costs, the town's moderate average household income hints that it's likely an affordable place to live.
Many older adults call Chincoteague home, pointing to its appeal among retirees. The town has a yearly Pony Swim and Auction that locals love, and if you're into nature, the Chincoteague National Wildlife Refuge offers plenty of opportunities for exploration.
More From Dollar Sanity:
9 Fun Retirement Jobs That Pay A Small Fortune
How to Save $5,000 in 6 Months On A Lower Income
10 Best Luxury Cars Under $20,000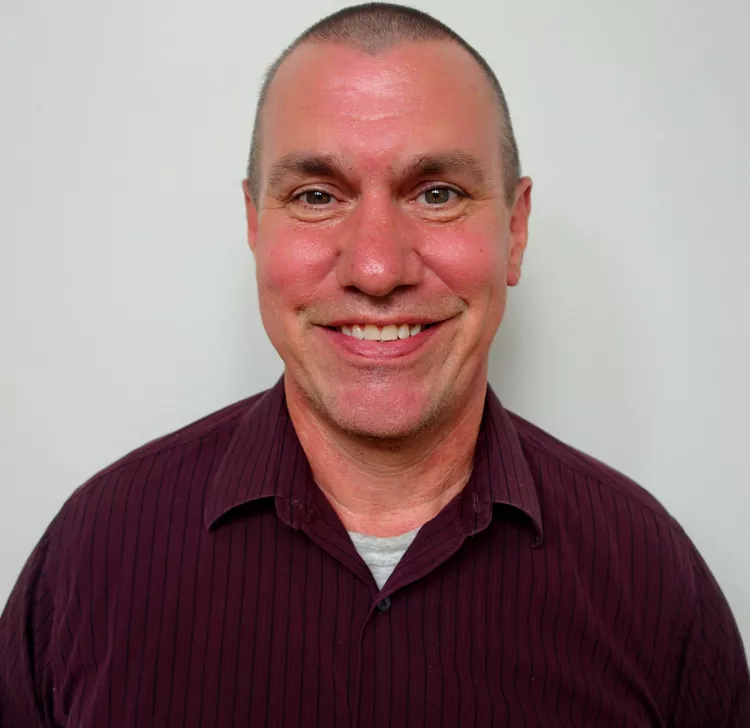 David Bakke is a personal finance expert and the published author of the book 'Don't Be A Mule.' Specializing in money management, investing, retirement, income generation, and entrepreneurship, he earned his Bachelor of Arts in Creative Writing from the University of South Florida. David started his own blog, YourFinances101, in 2009. His writing has been featured in Investopedia, Business Insider, US News, and Money Crashers.