If you're looking to sell printables, digital downloads are a great way to monetize your creativity and make a passive income.
With the increasing popularity of online shopping and the ease of digital delivery selling digital products has become a popular way for creative entrepreneurs to sell their designs.
Thanks to different online selling platforms, there are plenty of options for where you can list your printables and digital downloads to make extra cash.
Where to Sell Printables Online
Etsy
Etsy should be your first stop, as printables are one of the best selling products on Etsy.
Etsy is a popular marketplace for handmade goods, vintage items, and craft supplies. It is also an excellent platform for selling printables and digital downloads.
With over 81 million active buyers, Etsy offers a broad audience for your digital products. You can create a shop and list your products for a small fee, and Etsy takes a small commission on each sale.
Etsy also offers features like marketing tools, analytics, and customer support to help you grow your business.
Creative Market
Creative Market is an online marketplace that specializes in selling digital design assets.
It is an excellent platform for selling printables, templates, graphics, fonts and other digital products. Creative Market offers a large audience of designers and creatives, making it an ideal place to showcase your work.
You can set up a shop and list your products for free, and Creative Market takes a small commission on each sale.
Gumroad
Gumroad is an all in one platform for selling digital products, including printables and digital downloads. It offers a simple and easy-to-use platform for creators to sell their work.
Gumroad allows you to set up a shop and list your products for free, and they only take a small commission on each sale.
Gumroad also offers features like email marketing, analytics and customer support to help you grow your business.
Shopify
Shopify is a popular e-commerce platform that allows you to create your online store to sell your products.
While Shopify is known for selling physical products, it's also an excellent platform for selling digital products like printables and digital downloads.
Shopify offers a comprehensive suite of tools and features for managing your online store, including payment processing, order management, and marketing tools.
You can also customize your online store with different themes and design options.
Your Website
You can sell your printables and digital downloads through your website. Having your website gives you complete control over your business and the ability to customize your online store to suit your brand.
You can set up an online store using platforms like WordPress, Squarespace, or Wix or hire a web developer to create a custom website.
You will need to manage your website and handle payment processing, but you'll also have the freedom to create a unique online shopping experience for your customers.
Facebook Groups
There are Facebook groups where you may sell your printables, but because others are doing it, it might become competitive.
We're referring to Facebook communities explicitly designed for those who make printables, and it may serve as an online market for printables.
To pitch your sales to group members, you may also create Facebook groups in the area in which your printable is focused, provided that is permitted by the group's rules.
Before directing users back to your platform, you must ensure that doing so is permitted by the group administrators; otherwise, they could get angry and ban you.
The cost is nothing, and you post links to your website where you sell printables.
Instagram
Many use Instagram to sell and promote their courses, printables and digital downloads.
Through posting pictures of your printables and accompanying captions such as asking price, accepted payment methods, and shipping method, you can transform your Instagram account into an online storefront.
Just make sure that the printables you sell align with the interests of your followers. If your account is about frugal living and presonal finances, it would be appropriate to sell budgeting printables such as budget planners and financial worksheets.
Downsides of Printables
While printables offer many benefits, there are also a few downsides to consider:
Quality: The quality of the printable may depend on the quality of the printer and paper used. If you don't have a high-quality printer or use low-quality paper, the final print may not look as good as expected.
Copyright issues: Some printables may infringe on copyright laws, mainly if they include licensed images or fonts. It's crucial to ensure you have the right to use and sell the graphics or fonts used in the printable.
Distribution issues: Printables can be easily shared and distributed online, which can be problematic for creators who want to protect their work. Use watermarks or other protective measures to prevent unauthorized distribution or use of your designs.
Limited market: Even while printables are becoming more and more widespread there may only be a small market for them. There are some people who aren't interested in printables and others who may choose actual things over digital downloads.
Technical issues: Downloading and printing a printable may require technical knowledge and expertise, which can be a barrier for some users. If the file format is incompatible with their device or software, they may struggle to open or print the printable.
Overall, while printables offer many benefits, it's essential to be aware of these downsides before purchasing or selling them. By addressing these issues, consumers and creators can ensure a positive and successful experience with printables.
Conclusion
Selling printables and digital downloads can be lucrative, and many platforms are available to help you sell your products. Etsy, Creative Market, Instagram, Gumroad, Facebook, Shopify, and your website are all excellent options for selling digital products.
You should consider the features and fees of each platform, as well as your business goals when deciding where to sell your printables.
Regardless of your platform, remember to create high-quality products, promote your business, and provide excellent customer service to build a loyal customer base and grow your business.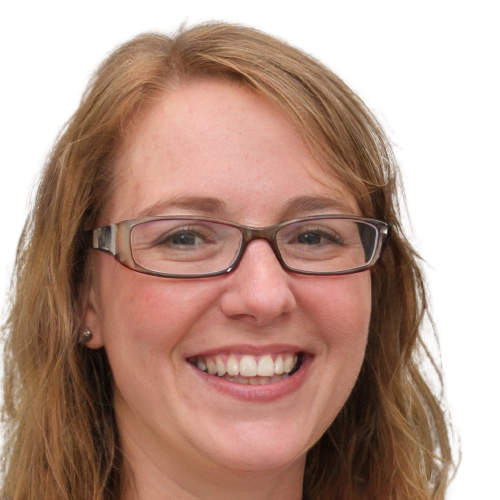 Hi, I'm Ashley a freelance writer who's passionate about personal finance. Ever since I was young, I've been fascinated by the power of money and how it can shape our lives. I've spent years learning everything I can about budgeting, saving, investing and retirement planning. So if you are looking for tips, advice, or just a little bit of inspiration to help you on your financial journey, you have come to the right place. I am always here to help, and I am excited to share my passion for personal finance with you.