New Hampshire is a beautiful state known for its delicious maple syrup and mesmerizing seafood.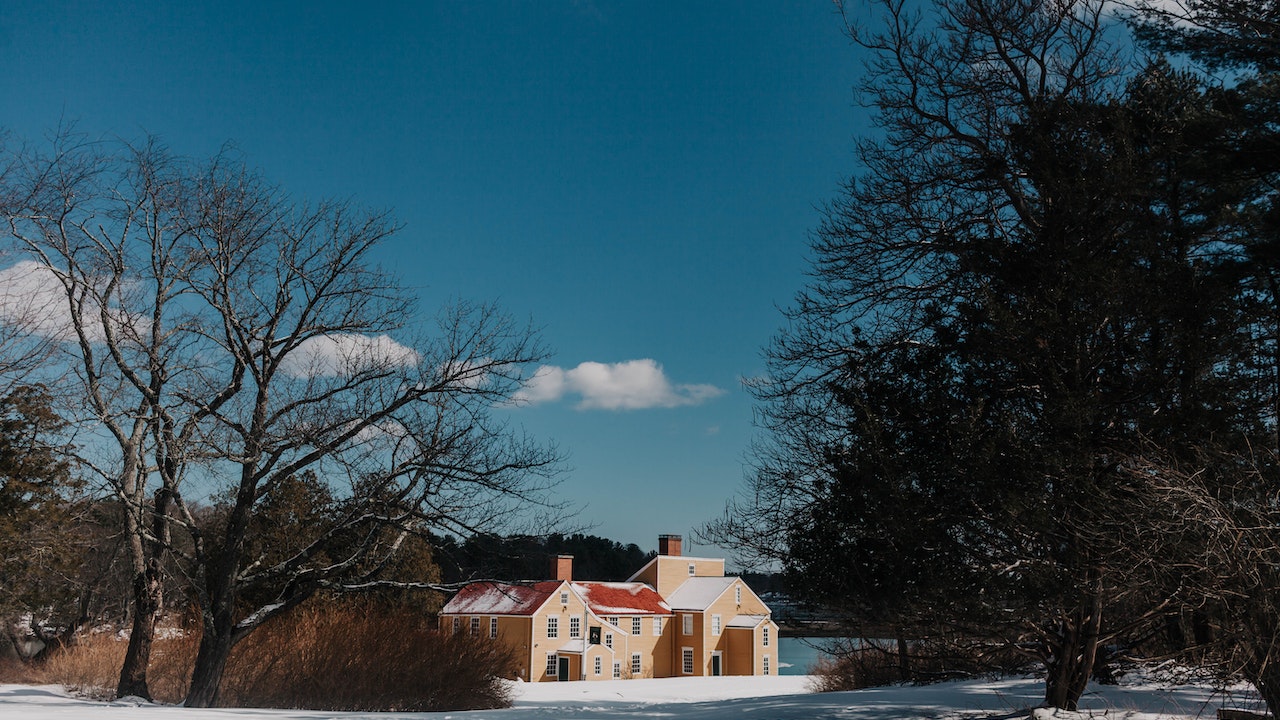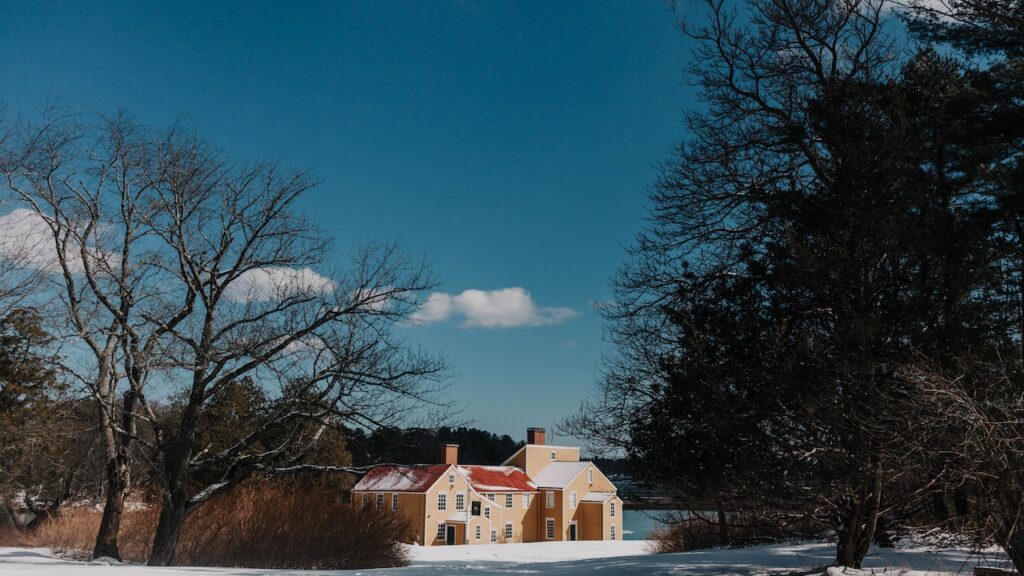 With its breathtaking natural scenery and countless amenities, New Hampshire is a hit among Americans seeking an affluent lifestyle.
However, with many towns to choose from, deciding where to settle down can be challenging. That's where this guide comes in – we'll be highlighting the richest towns in New Hampshire that offer high living standards and top-notch amenities.
These towns are renowned worldwide for their quality of life, so let's explore what New Hampshire offers!
Learn: 9 Richest Towns in Illinois
Hanover
With only 11,260 people living here, Hanover takes the lead for its quality of life and countless amenities. With high employment rankings and the shortest commute times, Hanover is the place for passionate professionals looking to excel in their careers.
Apart from the strong economic conditions of the town, Hanover is rich in natural beauty too. With recreational sights like the Appalachian Trail in proximity, living in Hanover gives you a chance to experience many outdoor activities, such as hiking and skiing.
With top-quality educational institutes like the prestigious Dartmouth College, Hanover is also a good place for people with families and students wanting to continue their education.
In short, moving to Hanover gives you an abundance of amenities, a natural environment, many sporting events, top-quality education, and a great suburban experience, making it a great place to live!
Pros of Living in Hanover
High Life Quality 
When we talk about life quality, Hanover scores an index of 184.72. With lower crime rates, quality healthcare, a brilliant educational system, and many amenities, not many cities worldwide can match Hanover's level. 
Abundant Outdoor Activities
With various recreational sites present in proximity, moving to Hanover lets you experience a wide range of recreational activities. Living in Hanover allows you to experience hiking, water sports, and skiing. With so many activities close by, taking a break from your daily life is easy.
Vibrant Community
Albeit small in size, the locals here have committed to developing a vibrant community. With the locals being hospital and courteous to the newcomers, the suburbs in Hanover enjoy a healthy environment, making it a great place to live and start a family.
Cons
Harsh Winters
With the average temperature in winter falling to 12.5F, winters in Hanover get extremely cold. Ensure to pack all the winter apparel before moving here! 
Limited Job Opportunities
Although the economic conditions in Hanover are lively, the job diversity here is very limited. While you may find many job opportunities in Hanover, they are mainly limited to certain industries and professions, making it hard to pursue what you enjoy.
Limited Population Diversity
Exploring diverse cultures and cuisines can be a truly enriching experience. While Hanover may have a smaller population of diverse communities, venturing out to neighboring towns can broaden your horizons and allow you to discover new flavors and traditions.
Portsmouth
Portsmouth remains the state's capital, a dream location for abundant vacation spots and a seaport.
Being the state's capital city, life in this town does not come cheap but gives its residents a run for their money. The town's ideal location places it close to the other towns of the state, making it easy for the residents to commute throughout the state.
Living in Portsmouth gives you easy access to the other state cities and allows you to enjoy the picturesque views of the mountains and the sea. Living in Portsmouth also makes it easy for its residents to access the mountains, which shows the rich potential of recreational activities in the city.
Apart from the many recreational activities in proximity to the city, Portsmouth also gets recognition for having one of the five best Small Town Food Scenes in the country. The city has numerous restaurants and eateries serving traditional and diverse delicacies, making it a haven for foodies. 
Portsmouth also has a crime rate beneath the national average and an excellent educational system, making it a great place for families to live. 
While housing options in Portsmouth don't come cheap, this small town holds everything special about New Hampshire. So, if you have the budget to match, Portsmouth is a great choice to relocate to.
Pros of Living in Portsmouth
Beautiful Location
The coastal location of the city rewards it with mesmerizing naturistic views. Living in Portsmouth allows you to enjoy the views of the White Mountains to the North and the soothing sights of the ocean.
Apart from the picturesque views, the city is close to other towns like York and Kittery, allowing its residents to embark on adventurous day trips.
Delicious Food
With many eateries and restaurants in the city, residents enjoy an active food scene. Living here allows you to experience various cuisines, including Italian, Thai, seafood, and much more. As a foodie, you will never tire of places to explore and enjoy the different culinary experiences of the city.
Amenities
Although the city is small in size, the city harbors all the amenities you look for in a metropolitan city. Apart from the amenities, the city has a good educational system and a lower crime rate, making it an ideal place for family-oriented people.
Cons of Living in Portsmouth
Traffic Congestion
Portsmouth is not short on places to visit, making it an eye candy for tourists worldwide. With many tourists flocking to the city during the peak seasons, the traffic conditions worsen significantly. Even on normal days, the traffic congestion during peak hours makes commuting in this city exhausting.
Limited Jobs
Since Portsmouth is a relatively small city, the job opportunities in this town are somewhat limited. While it may be easy for you to find employment in several domains, including healthcare, education, or tourism, the other niches are only a little active here, making it hard to find employment suited to your preferences.
Berlin
Berlin is a place for those pursuing a quiet and rural lifestyle. Being the northernmost city in the state, the town has a considerably smaller population density allowing the residents to enjoy the quiet of the area.
What makes Berlin different from other cities on the list is its surprising affordability without compromising lifestyle quality. With a median home value of approximately $106K, living a luxurious life in Berlin doesn't come at high costs.
Berlin offers numerous amenities, including high-quality healthcare and educational systems. The city is home to some of the finest healthcare institutes in the city, including the Androscoggin Valley Hospital allowing its residents to lead a healthy life.
The city also believes in investing in its educational system, which accounts for a better educational system than educational states in the country. Talking about the location, the city shares proximity to Canada. The city is also close to many recreational sights, providing many vacation destinations for its residents.
The unique touch of living in Berlin is the presence of the French language in the area. So, not only does moving to Berlin give you a chance to live a quality life, but it also allows you to learn and speak fluent French!
Pros of Living in Berlin
Affordability 
According to Numbeo, the living costs in Berlin are significantly lower than the national average and 26.9% lower than New York's. Moving to Berlin is an ultimate value-for-money move and provides a unique lifestyle unmatched by any other city. 
Peaceful Environment
With a lower population density than the national average, living in Berlin allows you to experience a peaceful lifestyle. Moving to this rural town is an ideal choice to part from the hustle and bustle commonly found in metropolitan cities.
Abundant Recreational Activities 
Berlin's location puts it close to many recreational sights, allowing its residents to enjoy many outdoor activities. With the White Mountains and Canada located in proximity, residents can enjoy skiing, hiking, and the scenic views of parks in the city.
Cons of Berlin
Freezing Winters
Due to its location in the Northeastern state, Berlin receives heavy snowfall and cruelly freezing temperatures during winter. While winters bring many recreational activities, surviving winters can become challenging here.
Limited Job Opportunities
Berlin is a small town comparatively, meaning that the job market here isn't as active as in other state towns. The job opportunities here are limited, making finding employment catered to your preferences challenging.
Final Words
The earth is full of many beautiful places to live. While many of us believe that the only way to enjoy a luxurious lifestyle is to move abroad and explore our options.
But America isn't short on places boasting a wishful lifestyle either. This guide highlights some of the richest towns to live in New Hampshire. These towns bring forth the best of what New Hampshire has to offer, and they bring an affluent lifestyle unmatched by any other place on the planet.
So, if money is no object for you and you are in pursuit of the finest living experience, this guide has all the necessary information. We hope you find the information in this guide useful.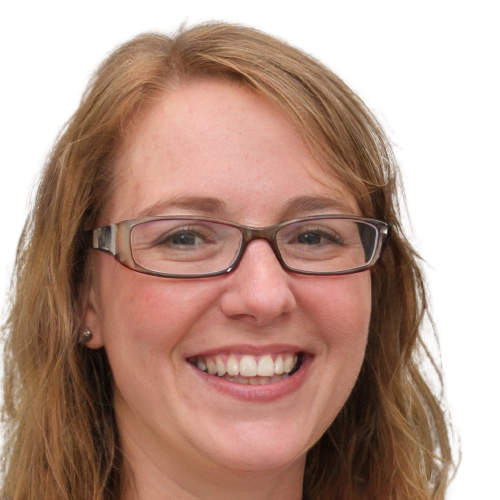 Hi, I'm Ashley a freelance writer who's passionate about personal finance. Ever since I was young, I've been fascinated by the power of money and how it can shape our lives. I've spent years learning everything I can about budgeting, saving, investing and retirement planning. So if you are looking for tips, advice, or just a little bit of inspiration to help you on your financial journey, you have come to the right place. I am always here to help, and I am excited to share my passion for personal finance with you.