Located in the San Francisco Bay Area, Oakland is a bustling city that has been recently in the spotlight due to its growing population and gentrification.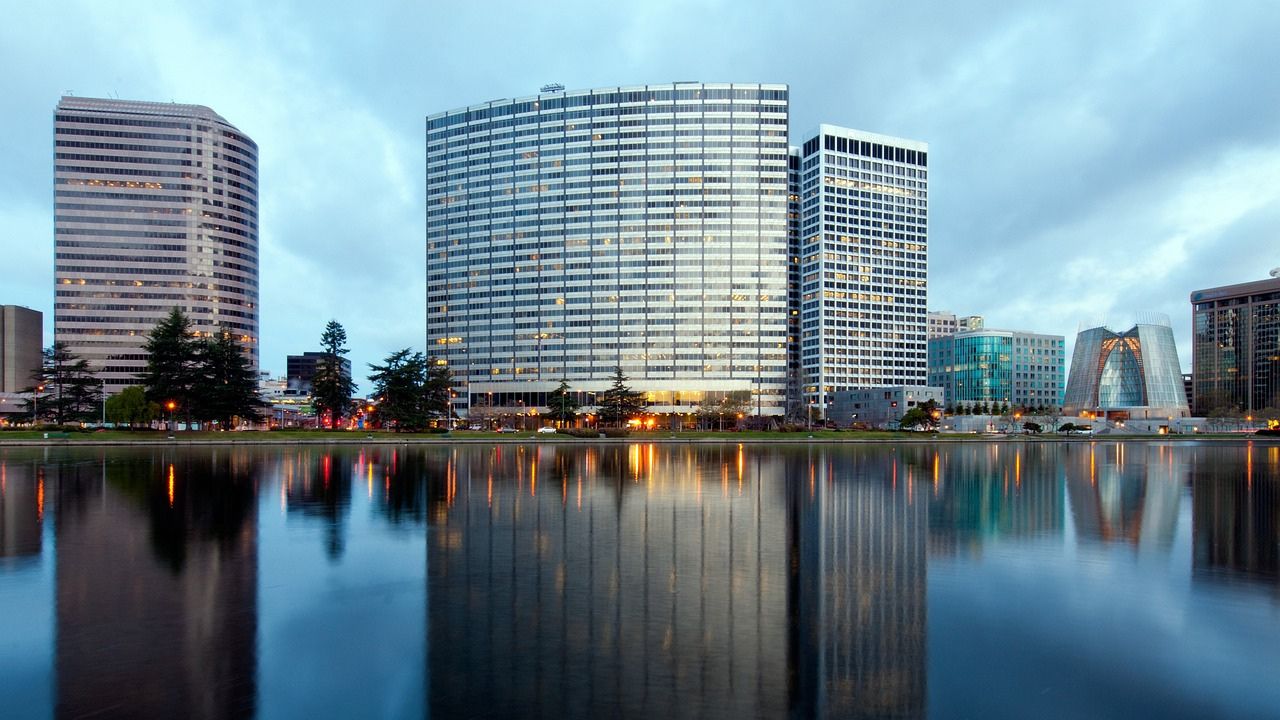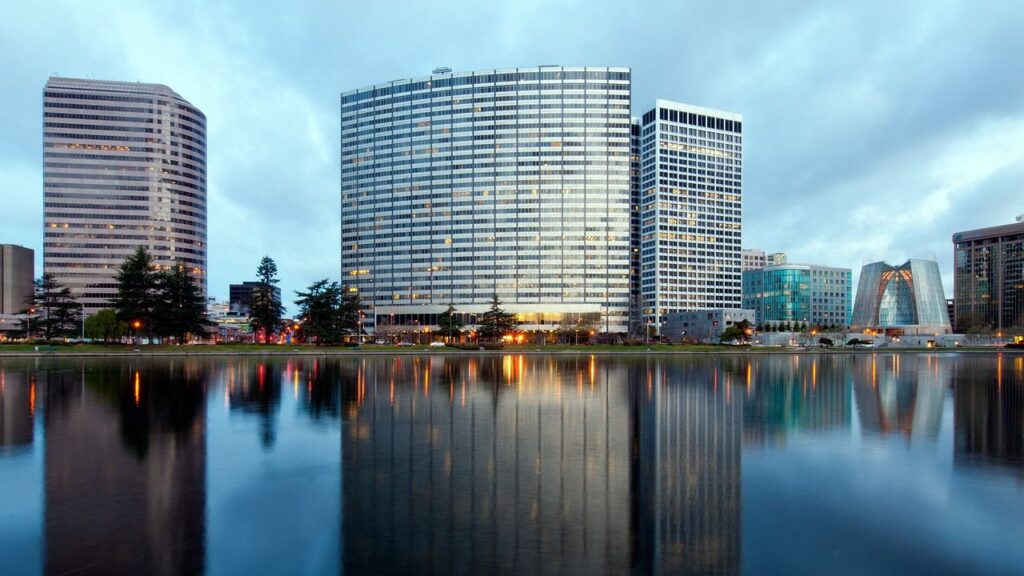 With over 400,000 people, Oakland is the eighth-largest city in California. It is known for its diverse and vibrant community, vibrant arts and music scene, and beautiful parks. However, like any city, Oakland has pros and cons.
Due to its rapid change over the last decade, Oakland has become increasingly expensive and gentrified, pushing out low-income residents.
Despite these challenges, many still see Oakland as a desirable place to live due to its abundance of opportunities and community spirit.
Pros of Living in Oakland
There are countless reasons why Oakland stands tall as one of the premier destinations to live in–an ideal mix of beaches, culture, and amenities. Here are the pros of living in Oakland that will amplify your quality of life.
Nice Weather
Arguably one of the most commonly cited reasons for the city's ever-increasing popularity, Oakland's weather is the perfect blend of sunshine and warmth, making it an ideal spot for folks who enjoy the great outdoors.
The city's mild, Mediterranean climate means there is never a shortage of pleasant weather throughout the year. Most days, locals get to bask in sunshine with temperatures averaging highs of about 70-80 °F, and lows of around 50-60°F.
The numerous parks and beaches in Oakland make it easy to find sanctuary and interact with mother nature at any time of the day.
Convenient Location
One of Oakland's most significant advantages is its convenient location.
Oakland residents have quick and easy access to San Francisco, Berkeley, and other major cities in the Bay Area, thanks to the major freeways and convenient public transportation universally available in and around the city.
Whether it's using the BART, AC Transit buses, or San Francisco Bay Ferry, getting to work, entertainment events or meetings is never an issue.
See: 3 Best Neighborhoods To Live In Oakland, CA
Great Art Scene
Oakland has earned an excellent reputation as a hotbed of art and creativity. From modern art to graffiti, a diverse array of art is on display across the city, and something new is always happening.
Art lovers living in Oakland have many options to check out art exhibitions, galleries, and events throughout the year. The city also has a vibrant music scene thanks to live music venues like the Fox Theater, Paramount, and the New Parish.
Eclectic Nightlife
Oakland is known for its vibrant and eclectic nightlife – something that locals are incredibly proud of. The city boasts numerous music hubs, bars, lounges, and clubs open late, always buzzing with life.
With many options in various neighborhoods ranging from dive bars, rooftop lounges, jazz bars, and pubs, whether you're looking to unwind after work, network, or step out on a hot date, the city's nightlife has something for everyone.
Multiple Transportation Options
Oakland has multiple transportation options available for residents.
Whether you prefer to walk or ride a bike, use mass transit, or utilize ride-sharing apps like Uber or Lyft, Oakland has a wide range of options to make getting around the city smooth and easy.
With quick and easy access to regional transportation, Oakland is a transportation hub for the greater bay area.
Great Architecture
Oakland is dotted with numerous unique buildings and architectural gems scattered throughout the city. Oakland's architecture varies from Victorian homes and historic landmarks to modern skyscrapers and eco-friendly buildings.
The City's rich diversity of architecture means there is always something new to discover, whether you're on a leisurely walk or driving around town. 
Reasonable Cost of Living
Given the city's vast array of amenities, cultural diversity, and attractive climate, residents expect the cost of living in Oakland to be astronomical, but it is surprisingly affordable.
The rent and other average expenses for Oakland residents are just over half of what residents of San Francisco pay. This makes Oakland a great place to live, with a balanced cost of living without sacrificing access to essential amenities and comforts.  
Good Education
Oakland has many reputable schools and colleges, including The California College of the Arts, Laney College, and Merritt College.
The Oakland unified school district provides students with a solid educational foundation while narrowing the achievement gap for underrepresented students.
The district also invests significantly in high-quality teacher education and programs to support students with social and emotional learning, mental health, and well-being.
Cons of Living in Oakland
Before deciding to put down roots in this city, it is essential to familiarize yourself with the cons of living in Oakland:
High Crime Rates
Oakland is known to have a higher crime rate compared to other cities in California.
According to NeighborhoodScout, Oakland has a crime rate of 60 per 1,000 residents. Violent crimes such as robbery, assault, and homicide are 1 in 60. Property crimes such as burglary and motor vehicle theft are 1 in 17.
In Oakland, you are more likely to face crime, especially in some regions of the city. These areas include East Oakland, West Oakland, and Downtown Oakland.
You will have to be vigilant and take extra safety precautions, like living in a safe neighborhood in Oakland, not wandering around alone at night or displaying expensive items in public. It's also worth noting that police response times in Oakland can be slow, leading to potentially dangerous situations.
Lack of Affordable Housing
Oakland is one of the most expensive cities in the country to live in, which can be attributed to the lack of affordable housing.
Housing prices have skyrocketed in recent years with the city's increased popularity and prosperous business industry. This has made it difficult for many people to afford decent housing within the city.
According to Zillow, the median rent for a one-bedroom apartment in Oakland is $2,407, higher than the national average.
This makes it hard for low-income earners to find suitable housing within the city, forcing people to move out of the city to find cheaper housing. This lack of affordable housing also contributes to the city's high homeless population.
Conclusion
While Oakland has much to offer residents looking for a vibrant city with many attractions, there are significant cons to living in the area.
High crime rates, expensive rental prices, and traffic congestion are just a few factors that might make you think twice before considering Oakland as your permanent home.