Thinking about a coastal move in Alabama or maybe a second home by the sea?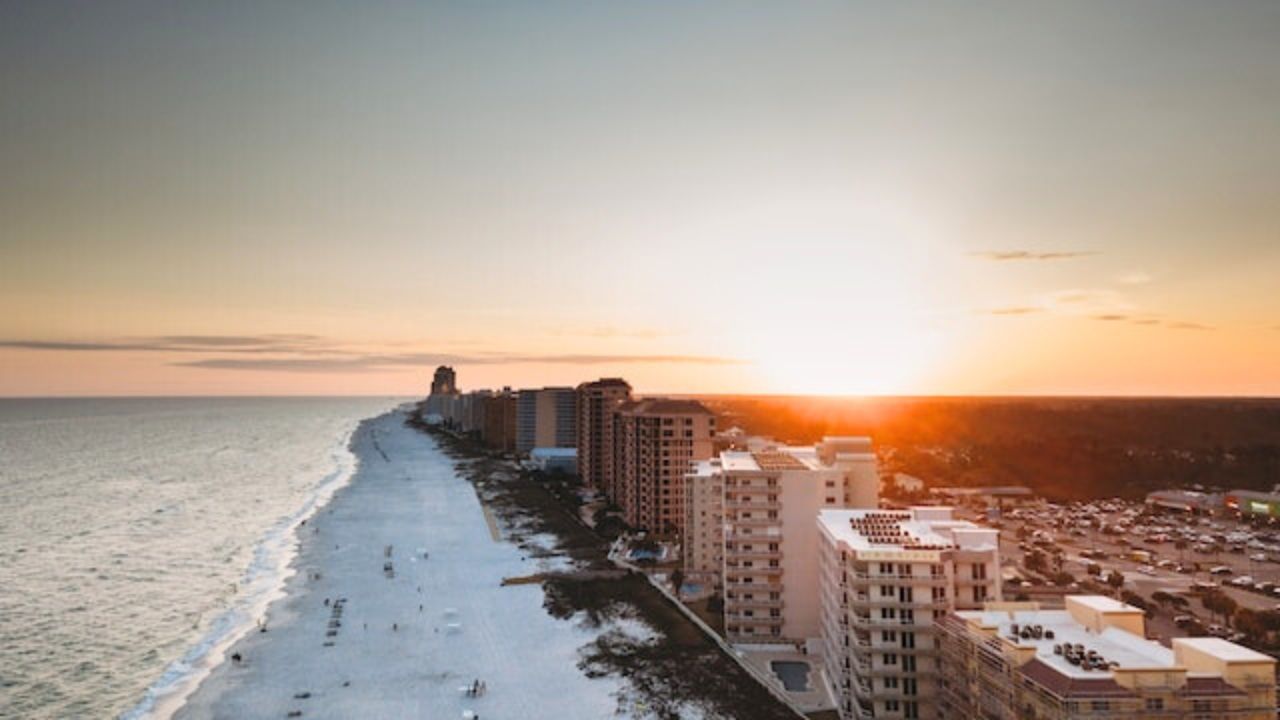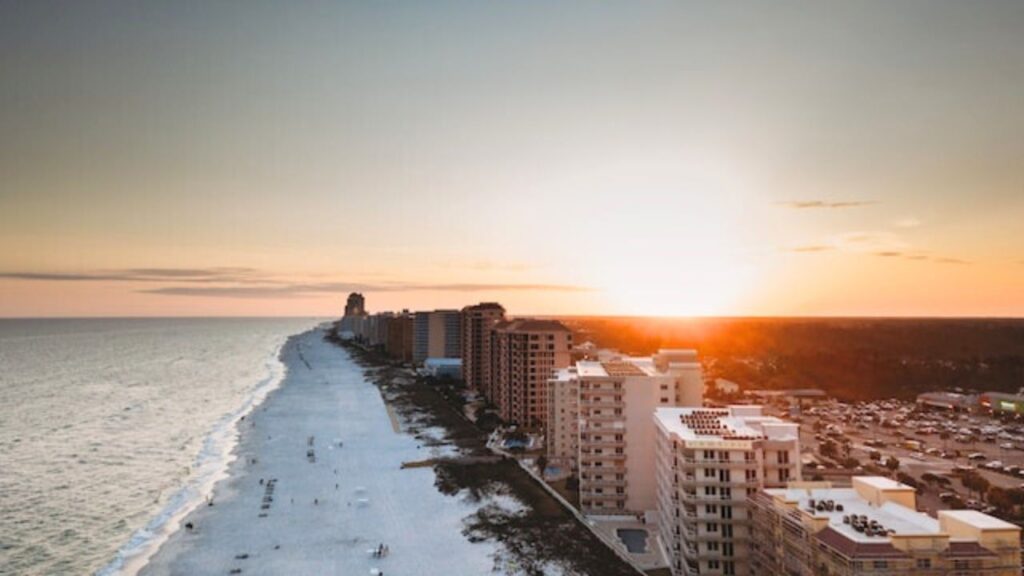 These beach towns aren't just pretty to look at; they're kind to your wallet too. While beautiful beaches and cool downtown vibes are big draws, what's really great is how affordable life can be here.
Whether you're eyeing the hidden spots on the Gulf Shore or somewhere along the Atlantic Coast, there's a beach town in Alabama that fits your vibe and your budget.
And just to put things into perspective, MIT says a single person without kids in Alabama can live comfortably earning about $16 an hour or roughly $31,900 a year. So, is it time to grab your sun hat and make the move to the coast?
With prices like these, it's hard to say no.
Orange Beach
Orange Beach is a quaint beach town that won't break the bank. With miles of white sand beaches and turquoise waters, it's an ideal spot for swimming, sunbathing, boating or beachcombing.
Orange Beach offers affordable living on a budget. A single adult's total cost of living is under $40,000 a year. Rent for a one-bedroom apartment averages $975 monthly. Home values sit around $332,000, much less than the national median.
Food, entertainment and activities won't dent your wallet either. Fresh seafood is abundant, from red snapper to blue crabs. Catch a show at The Wharf's amphitheatre or stroll the boardwalk. Admission to Gulf State Park and Gulf Shores Museum is free or low-cost.
Outdoor recreation reigns supreme in Orange Beach. Go kayaking or paddle boarding in Wolf Bay. Spot dolphins on a sunset cruise. Ride bikes on miles of paved trails. Tee off at one of several golf courses, some starting under $30.
Dauphin Island
Dauphin Island offers a pristine beach getaway with fine sands, exciting outdoor activities, and stunning ocean views at an affordable price.
Transportation expenses like bus fares and gas prices are 14% lower than the national average, and the median home price is around $220,000.
Nestled in the Gulf of Mexico, Dauphin Island provides a peaceful beach escape with its natural scenery and slower pace of life. There are miles of uncrowded shores and dunes to explore, perfect for a quiet stroll or beachcombing.
The marine life around Dauphin Island is diverse, as the Gulf of Mexico is home to sharks, gamefish, dolphins, and many other incredible species. You can go boating, kayaking or bird watching to glimpse coastal wildlife in their natural habitat.
There are also many shops and boutiques for the best shopping on Dauphin Island. Outdoorsy types will love the hiking and biking trails, especially the Dauphin Island Bird Sanctuaries.
History buffs can visit Fort Gaines or the Estuarium at the Dauphin Island Sea Lab to learn about the island's rich past.
You might be interested in:
10 Pros And Cons Of Living In Huntsville, AL
10 Pros And Cons Of Living In Mobile, AL
Fairhope
Known for its laid-back atmosphere and Spanish moss-draped live oaks, Fairhope is filled with pastel-painted bungalows and fabulous boutiques.
It is home to many artisans and hosts one of the best-known Arts Centers in the area. The median home value is $219,400, significantly lower than the national average.
The total basic expenses for a single adult in Fairhope is $39,425 a year, including housing, food, childcare, transportation, and healthcare.
Fairhope's low cost of living and affordable housing allow residents to enjoy the coastal lifestyle without breaking the bank.
You can find cute cottages, bungalows, and condos for under $250,000, some within walking distance of Mobile Bay. Rentals are also very affordable, with one-bedroom apartments starting around $700 per month.
Outdoor recreation like kayaking, sailing, bird watching, and beachcombing are easily accessible and budget-friendly. Fresh seafood like shrimp, crab, and fish are local specialties you can enjoy without paying tourists.
The town has a farmers market and community events year-round, many of which are free to attend.
Gulf Shores
On the Gulf of Mexico, Gulf Shores offers gorgeous white sand beaches and turquoise waters at a fraction of the cost of other beach destinations.
The cost of living in Gulf Shores is well below the national average. The median income for a single adult is around $39,000 a year which equates to $19 an hour.
You can rent a one-bedroom apartment for around $1,000 a month. And the median home value sits at $284,000, much more affordable than beach towns in neighboring Florida.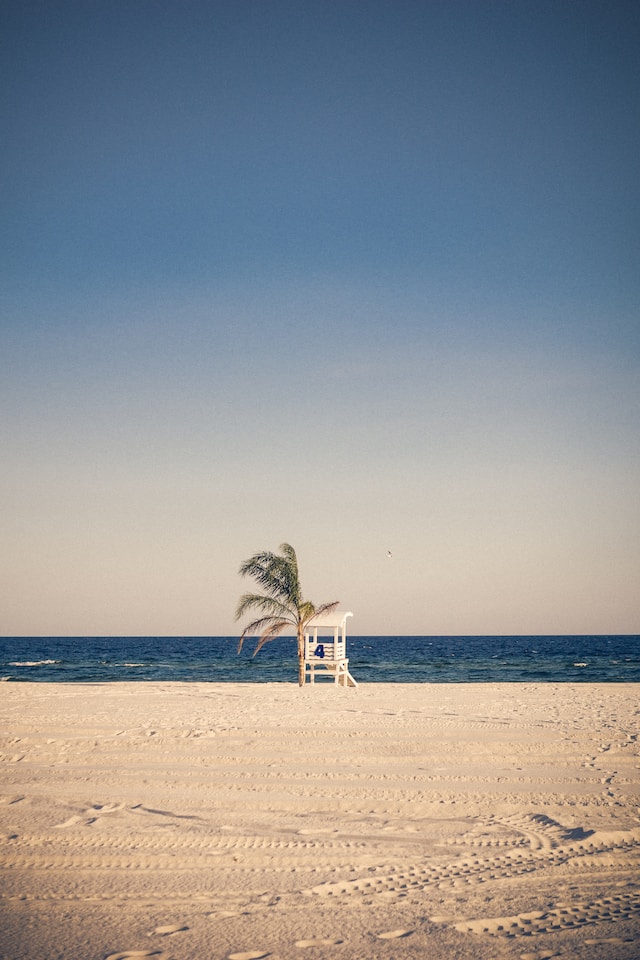 Gulf Shores is known for some popular attractions.
The expansive Gulf State Park covers 6,000 acres, featuring beautiful beaches, hiking and biking trails, camping sites, and fishing spots.
Meanwhile, the Alabama Gulf Coast Zoo houses an impressive array of over 500 animals, from giant tortoises to playful lemurs and fierce alligators.
For those seeking a splash of fun, Waterville USA stands out with its 20 acres of water and amusement offerings, with more than 20 rides and attractions such as thrilling waterslides, a relaxing wave pool, mini golf, and zippy go-karts.
There's no shortage of ways to enjoy the great outdoors in Gulf Shores. Go boating, kayaking or jet skiing on the Gulf. Try bird watching or dolphin cruises.
Gulf Shores offers some of the best inshore and offshore fishing in the Southeast, with charters available for anglers. The area has several top-rated golf courses with stunning views.
Gadsden
The town of Gadsden, Alabama, offers affordable living costs and natural beauty.
Housing costs in Gadsden are 16% below the national average, with the average home value at $135,000. A one-bedroom apartment rents for around $700 per month.
The cost of living in Gadsden is 4% lower than Alabama's average and 16% lower than the U.S. average. Groceries, transportation, and healthcare are more budget-friendly here than in most places.
Property taxes and utilities are lower as well. Your money will go further in Gadsden, allowing you to live comfortably without breaking the bank.
Gadsden's location in the Appalachian Mountains' foothills provides outdoor adventure opportunities. The waterfall at Noccalula Falls Park drops over 90 feet into a gorge, and the park offers hiking and swimming.
Neely Henry Lake is a popular spot for boating, fishing, and other watersports.
The Mary G. Hardin Center for Cultural Arts hosts live music, theatre, dance and comedy shows. Gadsden's historic downtown has shops, restaurants, and art galleries along Broad Street.
The Gadsden Museum of Art exhibits both contemporary and traditional art.
Fort Morgan
Located at the mouth of Mobile Bay, Fort Morgan offers a perfect combination of natural beauty and history at a price that won't break the bank.
Stretching over 32 miles of white sand beaches along the Gulf of Mexico, Fort Morgan has some of the most scenic coastlines in the state.
Head to Bon Secour National Wildlife Refuge to spot dolphins playing offshore or seabirds nesting in the dunes.
The undeveloped shoreline around Fort Morgan State Historic Site is ideal for a quiet beach picnic or camping under the stars.
The median household income in Fort Morgan is $53,327, significantly lower than the national average.
Monthly housing costs average just $1,066, making it an attractive spot for budget-conscious beach bums.
That said, in Fort Morgan a single adult can live comfortably on $40,000 annual salary.
Fort Morgan State Historic Site preserves the masonry fort from the early 1800s that defended Mobile Bay during the Civil War. Union Rear Admiral David Farragut damned the torpedoes and went full speed ahead to win the famous Battle of Mobile Bay in 1864.
Today, the star-shaped fort is open for tours and reenactments, offering a glimpse into the area's role in American history.
Perdido Beach
Perdido Beach is a beach town located in southern Alabama, with miles of coastline along the Gulf of Mexico and Perdido Bay, you'll find plenty of opportunities to soak in the sun and sea.
The cost of living in Perdido Beach is well below the national average. As a single adult, you can live comfortably on around $39,425 a year.
Housing costs are also affordable, with the average single-family home selling for $344,708. Rent for a one-bedroom apartment starts at around $500 per month.
Perdido Beach got its name from Spanish explorers who had trouble finding deep water access to Perdido Bay. Today, the area is known for its natural scenery and ecology.
Perdido Beach borders Perdido Bay Estuary, home to dolphins, manatees, pelicans, herons and other wildlife. Nearby Perdido Bay State Park spans over 1,000 acres of beaches, wetlands and trails to explore.
Outdoor activities like boating, kayaking, fishing and bird watching are popular pastimes for residents and visitors alike. The white sand beaches along the Gulf of Mexico are also a big draw.
Pack a picnic, bring your swimsuit and spend the day swimming, sunbathing or beachcombing.
Perdido Beach has a laid-back, small-town vibe with a close-knit community. Residents value the peace, quiet, natural surroundings, and slower pace of life.
There are a handful of local restaurants, shops and businesses in Perdido Beach, though many residents commute 30 minutes to Pensacola for work and recreation.
final Thoughts
These charming Gulf Coast towns would make a perfect place to settle down without breaking the bank.
You can't go wrong with stunning beaches, southern hospitality, and low living costs.
More From Dollar Sanity:
8 Warm Places With Low Cost Of Living In the US
13 Pros & Cons of Living In Corpus Christi, TX