One of the most common topics on the Internet is how to make money blogging.
How much does a blogger make? How much money can you earn as a blogger?
How much blog traffic do you need to make money? How many page views?
What are some realistic numbers one can hope to achieve, can anyone really do it in the first place, and lately, I also began to notice "blog income reports" on multiple occasion.
Truth be told, I love reading these posts… the curiosity runs deep in human nature, we love to take a peek inside somebody else's wallet, so I decided to give you a quick insight regarding my own blog income. When in Rome, do as the Romans ☺
Now, I know that people love reading incredible success stories, with insane amounts of money, coming seemingly out of nowhere, but it's not easy to find posts that offer true value, and realistic results. My mission is to provide such a thing.
Here's how much money you can earn blogging
It's been exactly two years since I started this blog, and so far, I had 600K blog views, which sits right around 25K per month. I know I'm not the best there is when it comes to blogging, but I'm not the worst either, somewhat of a golden mean.
Some say that being mediocre is the worst thing in the world, but I'm more than happy with that I've been able to accomplish so far.
When it comes to my total earnings, that amount is $25k, but I must stress that my blog is heavily undermonetized.
If we take into account that initial investments for starting a blog were $2.75 a month, then I can wholeheartedly claim that this investment paid off.
I still have dozens of links and recommendations towards different tools and web pages, for which I never even signed up for in the first place, which means that they're basically getting advertisement and new users off of my back, completely free of charge. What I'm trying to say is that I still have some wiggle room left to maximize my blog income potential.
Ultimately, in the early stages, I didn't even have ads, until I finally decided to give it a go 15 days ago. Some might say that I was just being lazy, but the reality is completely different.
Similar to my other business adventures, my ultimate goal was to create a user base first, consisting of people that will follow my post on a daily basis.
Once you get the followers, blog monetization comes easy. Many writers fail to realize that every blog is essentially a content-based driven product.
On day one, when you have very little content, the value of your product is probably $0.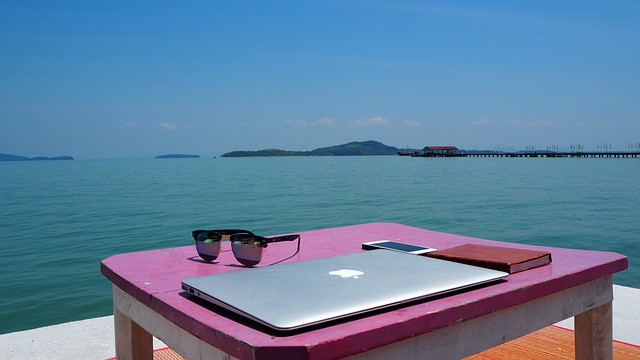 With that being said, I advise you to stop wasting your money and energy on the monetization right from the start, and invest your efforts towards finding ways to improve your writing quality.
Naturally, advertising and promotion are extremely important as well.
Btw, during these 15 days with Mediavine, I noticed that every 1,000 views brought $17-20 to my account. By doing some simple number crunching, I realized that I missed out on $10k by not having ads from the start but I wasn't on 25k sessions to be approved by Mediavine anyway.
Not negligible, and it's 100% passive income.
Now, comparing my personal experience of $1,000 earned for every 25,000 blog views, it's not all that farfetched that world known bloggers can earn $50K, assuming that they have the audience of 1 million people checking out their content each month.
However, those are some serious numbers reserved for those at the very top of the food chain. After a couple of years, that even has the potential to become a retirement plan.
Should you start a blog?
Nowadays, it's not that hard to create a decent blog. With so many platforms and templates available, you can make a blog in about 30 minutes. Still, if that's not your thing, you can always hire someone on Fiverr and let them do the "heavy lifting" for about $50.
When it comes to starting a business, $5K, $10K, or even $30K is not that much money. You might be shocked to hear this, but businessmen would oftentimes go as far as calling it bootstrapping. Unlike most other businesses, blogging requires close to no initial capital at all. As I mentioned above, $2.75 a month is all it takes to run a website, and if you're having troubles coming up with a domain name, go on Godday and buy one for $1.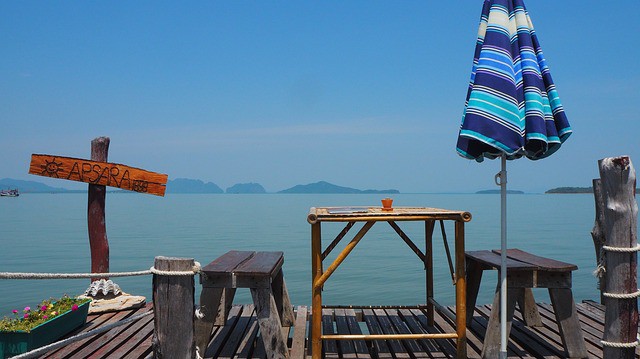 A worst case scenario is that things don't work out, you lose a minimal amount of money, and sometime you could've invested elsewhere. In the business world, this is definitely a risk worth taking.
Instead, my advice would be to take up a project, or any sort of low-cost business, in my case, that was this blog, and gain valuable experience you'll be able to use in all of your next business ventures. A lot of successful entrepreneurs claim that experience is absolutely vital in the beginning stages, and that once you obtain it, the money will follow soon.
Anyhow, no matter if you're young, or simply broke, the truth is you're gonna have to pay your dues, and wait a couple of years before you gain enough funds to get your dream venture started. For most people, this means having to get a 9 to 5 job, and living like a nomad for a couple of years, stashing every possible dollar away to your "business start-up fund."
The other alternative would be to enter the blogosphere like many of us already have, and create additional profit this way.
Trust me, with the experience and knowledge you're going to obtain, you'll put yourself in the best position to thrive later on in life. Who knows, 10 years from now, that can make a world of difference.
How to make money blogging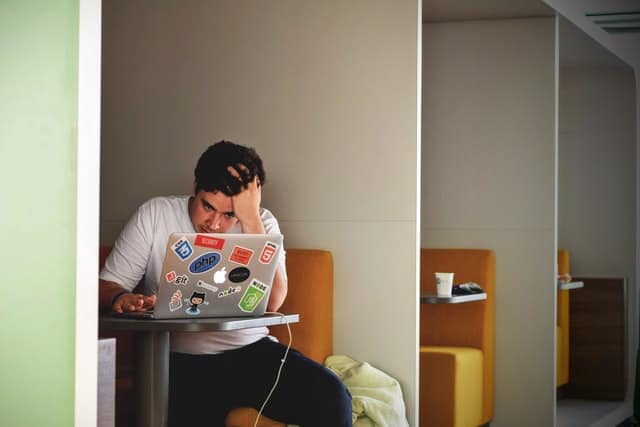 In order to earn money from writing a blog, there's a couple of really important information you need to pay attention to:
Open your own blog, and actually be as active as possible, because having fresh content is of utmost importance (I know, I know, this was an obvious one.)

Find a niche that suits you perfectly, and be original. If you're simply rehashing other people's content, your website will fail. Think about it, if you don't bring something new to the table, why would anyone become interested in your writing?

Start contributing to communities (forums, Facebook groups) where your audience usually resides. Follow their posts and become an active member of the community.

Try to provide answers to any questions they might have in the form of a blog post. If you type a short and direct answer to the things that puzzle them, they will start loving your content.
Once you master the tips mentioned above, you'll easily jump to monetizing. The possibilities are endless, but my recommendation would be to monetize only by using:
– Affiliate programs (the best option at the moment)
– AdSense or any other network (earnings are based on your reader's demographic, but you'll probably be looking at $1 per 1k views on average)
–  Selling your own products (eBooks, online courses.) Note that I'm not the person most qualified to go into details here, as I don't do it.
– Consulting (you'll be amazed by the number of people willing to pay you for any inside tips you might have.) I personally don't charge any money for this, as my goal is to provide complete service to my readers, who will then spread the word to other individuals, regarding my blog. In my mind, word of mouth is still the best marketing scheme there is.
On the other hand, these are the things you should avoid at any cost:
– Sponsored content
– Selling author accounts on your blog
– Selling links
I won't go into detail here, but this is a one-way ticket to nowhere. No matter how smart you think you are, Google always remains the king of the online world. Sure, you'll quite possibly see some quick return, and you'll earn a couple of hundred bucks in no time, but this will likely be the last payday you ever get from your blog. At the end of the day, the last thing you'd want is to waste all of that time for nothing.
More to read: How To Promote Your Blog: from 0 to 100 k views in 6 months