Have a question and need an answer from an expert?
You may have discovered JustAnswer online and have wondered is JustAnswer legit?
This advice website can help you get advice on everyday issues, as well as more complicated situations.
If you're wondering if this service is worth your money, here's what you need to know.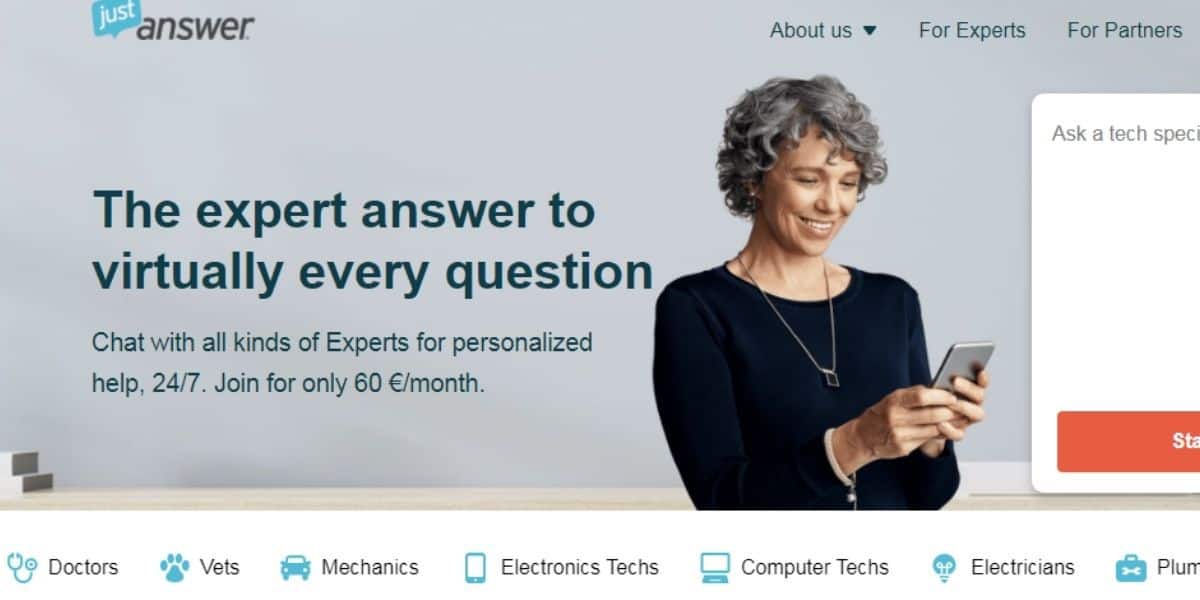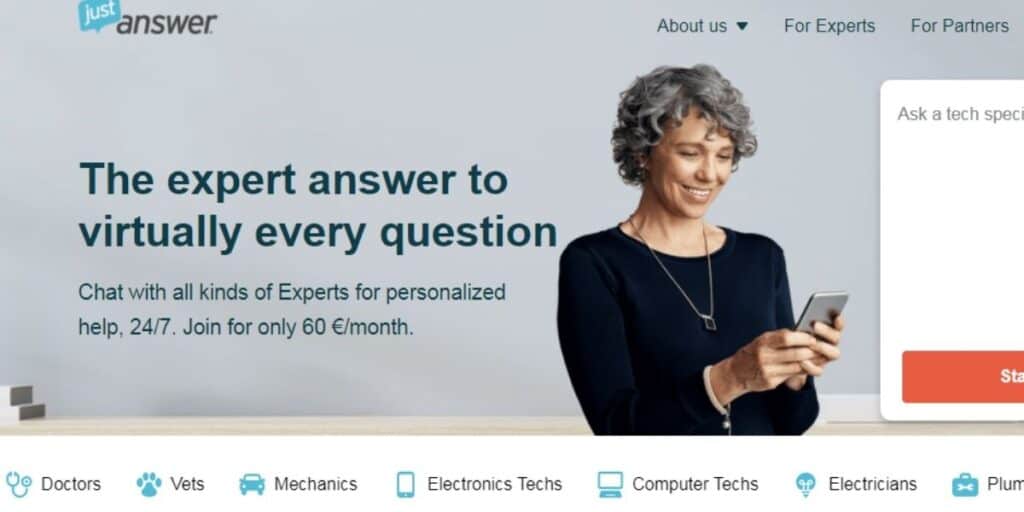 What is JustAnswer?
JustAnswer is a question-and-answer website where people are connected with concerned experts based on the subject of their questions.
The website charges a monthly fee for the service that they provide. There is a seven-day free trial to try out the service and to see if it is for you.
If you don't like it, you can cancel your subscription any time before the trial ends.
It claims to have experts that have joined from many renowned institutions, like Harvard and UCLA. To date, JustAnswer has over 10 million members that are getting help from these experts 24/7.
Read: 10 Jobs with No Experience Required (and How to Find Them)
Should You Get a JustAnswer Membership?
The value of joining JustAnswer can really depend on each individual's personal situation.
Individual experiences seem to vary and while membership has helped some people and is still doing so, other current and past members also seem to be dissatisfied with their services.
JustAnswer Pros
JustAnswer has a lot of positive reviews on the web and a lot of people seem to be satisfied with what they are offered.
24/7 Access to Experts
Need professional advice ASAP without having to schedule an appointment? Unlike traditional professional consultations, you do not have to wait for morning to come if you are looking for an answer. Post your question and JustAnswer will connect you with the experts on the matter. You can discuss your problem with them and it can get solved right then and there without any hassle of driving and long waiting lines.
Renowned Experts
Those asking questions on JustAnswer will be connected to experts that specialize in the subject. JustAnswer has a thorough process of confirming an expert's qualifications. All the experts joining them will go through an eight-step verification process that includes their credentials' verification, skill test and reviews from members that are on display for everyone to see. They remove any experts that are not meeting the standards set by their advisory board.
Ask Anything You Want
JustAnswer offers the opportunity to talk about any topic and offers a wide variety of experts from various fields, including lawyers, doctors, mechanics, techs and many more. They will get you in touch with the experts you want so you can ask questions related to any topic.
Browse Answered Questions for Free
You can search a question through Google without actually signing up for membership by writing your question with "JustAnswer" at the end. Someone else might have already asked that question and, since all the answers are on display for the public, you might come across it on the web. You could have your problem solved before even approaching a professional.
Talk in Detail
Texts are not the only way you can communicate with the experts. You can also send them pictures or videos so that they can understand your problems better and offer more informed solutions. If you are not satisfied with the answer, you can also talk on a phone call with your expert for an extra charge. This can get you a more detailed answer.
JustAnswer Cons
JustAnswer is not an online solution that works for everyone. Here are some of the cons that reviewers of this service commonly report.
Communication Barriers
Reviewers of JustAnswer have posted complaints about the website having communication barriers. In order to get matched with an appropriate expert, users frequently need to provide specific details. Failure to do so can get you connected to the wrong expert, or no one at all. There can frequently be a communication gap on this site, and users are recommended to provide as much information as possible while safely protecting their identity.
Costs
While JustAnswer does offer a 7 day free trial, membership per month can be expensive and out of the budget for many users, averaging as much as $30 to $74 per month. Depending on the expert you are working with to answer questions, there may also be additional charges for in-person phone calls, documentation or other services. Some users also report being charged $5 or more for the free trial.

Users of this site have also complained that the free trial ends and that the first month's subscription is often charged without notice. Many users have also reported that cancelling this service can be difficult to do. Cancelling online can not be done easily, and many have reported having to contact JustAnswer via phone to end their service. Even then, many users have been frustrated because their subscription was not cancelled promptly, leading to additional monthly charges.
Quality of Response Varies
While JustAnswer does contract and pay experts in different fields, the quality of their responses and the appropriateness of the answers may vary. If the website fails to understand your question, they might pair you with a person who cannot guide you properly. The response quality also does vary from person to person. Some users of JustAnswer claim that the answer was just what they wanted but still some others say that they could have gotten a better answer for free from Google.
Is JustAnswer Worth It?
The answer to this question really depends on your individual situation.
While this service does provide access to expert opinions that can be helpful in different situations, the cost for this service is high priced, and the quality of expert answers does seem to vary.
Many JustAnswer reviews feature complaints of having received generic advice that could have been found elsewhere online for free.

There are also concerns about personal privacy with questions asked on JustAnswer. The questions and answers that have been asked in the past are posted online for public viewing.
Those JustAnswer members who are asking questions of a personal nature such as legal matters, employment questions, or health concerns might have details made public that they do not want others to know.
There also can sometimes be a delay in receiving answers, which can cause concern in more urgent situations. In case of emergency, seeking face-to-face or in-person help, or contacting local authorities can be more prompt and beneficial, especially when someone's health or safety is at stake.
Overall, JustAnswer is legit, however, the value offered can depend on the individual or the budget that you have available.
If you have funds available to pay for this service and wish to get answers online, this may be a solution for you. You may however be able to find the same information elsewhere online free of charge without having to pay the monthly subscription price.
RECOMMENDED: Studypool Review: Is it legit?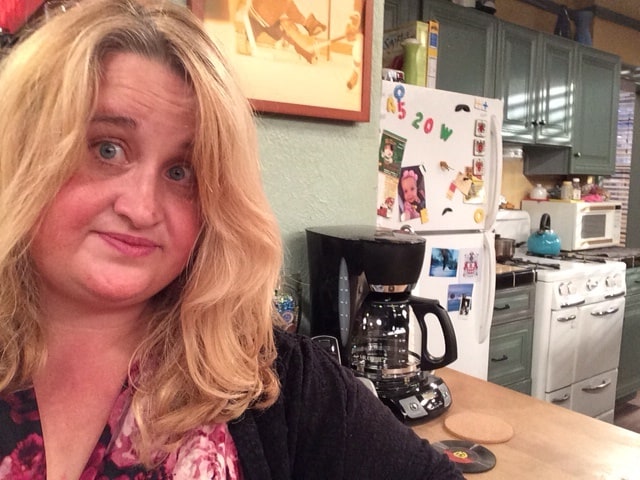 Kim Ritter is a frugal living expert, blogger and mom of two from small-town Iowa. What began as an effort to help her family save a few dollars a month has now transformed into a full-time passion to help other parents money. Visit her online at twokidsandacoupon.com and follow her on Twitter at @2kidsandacoupon for more ways your family can have fun on a budget. She's a regular guest on the TV show 'Hello Iowa' on WHO 13, a leading television station in Des Moines, Iowa, where she appears as a money-saving expert.