Are you looking to make a little extra money on the side and are wondering if Amazon Flex is worth it? Here's what you need to know about this side hustle opportunity.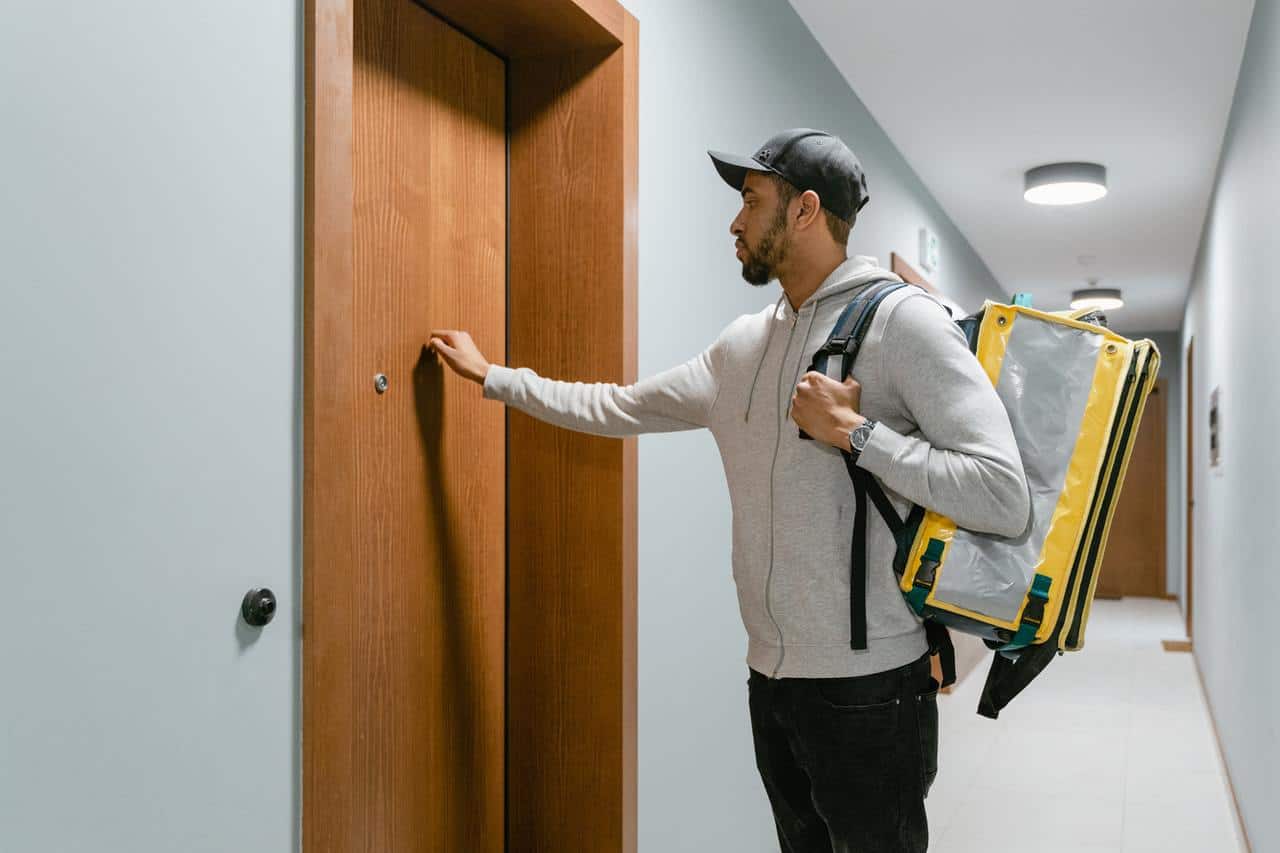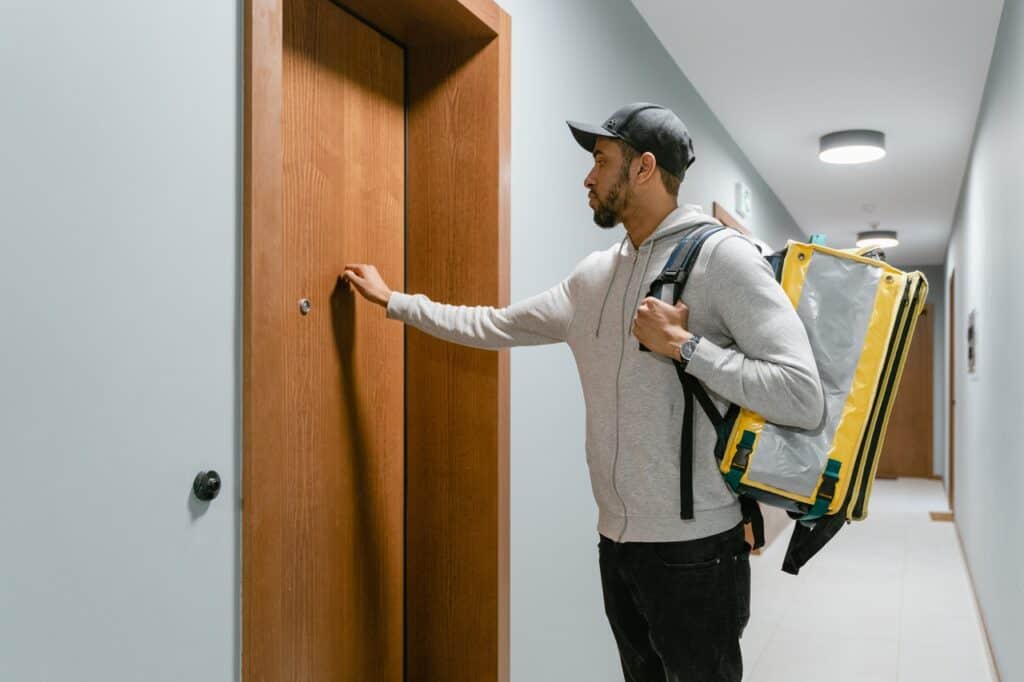 Taking on a side hustle in today's tough economic climate is prudent, no matter what your reason. Whether you just need extra cash for bills, are saving up for a special goal or are just wanting some extra money to have at the end of the month, adding a part time gig can help you meet your goal.
Finding the right side hustle for you can sometimes be a challenge, and here at DollarSanity we share lots of money making opportunities to help you find the right fit for you.
One challenge that individuals often have when picking up a side gig is schedule. If you are struggling to find a gig where you can work around the hours of your full time job or your child's schedule, Amazon Flex may be for you.
If you're thinking about working for this major retailer on a part time basis, here's what you need to know if Amazon Flex is worth it to you. 
Is Amazon Flex Worth It With Gas Prices?
Well, it comes down to your car and driving style. Amazon Flex doesn't pay drivers for gas but it does help drivers with gas costs. Amazon is giving up to 12% cash back on gas if you use Amazon Flex Rewards Debit Card.
Also, as an Amazon Flex Delivery Partner, you have access to many discounts such as:
15% on oil change
5% on tires
20% on service and parts
Is Amazon Flex Worth It?
So is delivering for Amazon Flex worth it? The truth is, that can depend on your individual situation.
If you need a flexible side hustle where you can make a little bit of extra money in your spare time and have a reliable vehicle, this might be a good option for you. Just keep in mind the costs involved such as wear and tear on your vehicle before making a commitment.
If you're looking for a full-time delivery opportunity, you may want to look for something a little more permanent, Amazon is hiring full and part-time drivers in most major areas. These positions offer benefits and can provide a more secure income. 
Is Amazon Flex Worth Joining?
Amazon Flex has certain benefits. Because you can select the blocks of time when you work, you are in control of your schedule. You can add or drop extra blocks of work time as your schedule permits. Payments are made in a timely manner, and you will know the fixed rate you will be receiving.

However, just like any opportunity, there are disadvantages as well.
Depending on the population of your area, the number of delivery blocks may be limited which can affect your income. Deliveries also may be required in dangerous parts of town or at night.
Because you will be working alone, you will need to be able to physically handle the demands of delivering the packages such as lifting heavy boxes or delivering up and down stairs.
Also be aware that benefits such as vacation time or health insurance are not offered, and you are responsible for wear and tear or damage to your vehicle.
What Is Amazon Flex?
Amazon Flex is a service offered by Amazon, where you are paid to deliver packages using your own car. Currently, Amazon Flex functions in more than 50 major cities.
The process is pretty simple; you sign up with Amazon Flex, pick your timings and then start delivering your packages to their respective addresses.
How Much Do Amazon Flex Drivers Make?
Your total earnings will be influenced by factors such as your location, delivery time, and tips, however, most Amazon Flex employees average around $18-25 per hour plus tips.
The current pandemic has led to an increase in online shopping. Amazon's business has grown exponentially in the past two years and expands even more during the holiday season.
In order to meet demand, Amazon has added additional ways of delivery. When demand exceeds their current delivery capabilities, they outsource some of their delivery, in order to meet customers' delivery expectations.
This is where Amazon Flex comes in. These independent contractors use their own vehicle and fuel to deliver packages. Amazon saves on costs by not having to pay for things like delivery vehicles and is able to deliver packages in a timely manner.
How Does Amazon Flex Work?
To get started with Amazon Flex, you'll need to go through the signing-up process.
Once you submit your info, this process can be lengthy due to the number of people Amazon employs. However, once your name comes up in their queue, you'll receive an email to sign up and to watch the introductory videos to get started.
Amazon will also need some personal information and to run any necessary background checks.
Next, you will have to pick your schedule. At Amazon, this schedule is known as blocks. Each block is for a certain length of time. For example, it can be 4 hours or 3.5 hours. You can pick whenever it suits you. Within that block of time, you will make all your deliveries.
If you are busy and can't make it to your block, then you can cancel before 45 minutes of the starting time; that way another driver has the opportunity to pick up the block of deliveries. On the Amazon Flex app, there are always openings for other blocks during the day, so you can also pick those.
After you have chosen all your blocks, you can get started with your deliveries. You will have to go to the local Amazon distributor. One hour before your block, you will receive the directions to your center. You can't check in earlier than 15 minutes and arrive no later than 5 minutes.
Once you check-in, the Amazon employee will scan the QR code shown on your Amazon Flex app or do it manually by writing your name down. Then you will be directed to your rack, which will have all your packages stored.
Once you receive your packages, you will need to scan them onto your app. The app has all the information you will need to deliver the packages. Once you scan the QR code, the addresses are shown, which you can easily navigate on your GPS. The whole process is easy as the app does a good job of explaining all the routes and steps properly.
Overall, deciding if Amazon Flex is worth it is up to you and your schedule. Looking for more ways to make money on the side? Check out the giant list of weekend jobs you can do on your own schedule.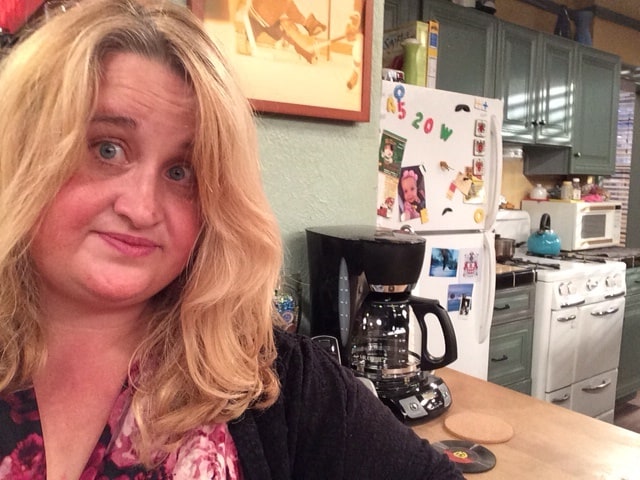 Kim Ritter is a frugal living expert, blogger and mom of two from small-town Iowa. What began as an effort to help her family save a few dollars a month has now transformed into a full-time passion to help other parents money. Visit her online at twokidsandacoupon.com and follow her on Twitter at @2kidsandacoupon for more ways your family can have fun on a budget.