New Balance offers a wide range of sneakers suitable for different workouts and events. They also have a solid selection of apparel and accessories, such as socks and hats.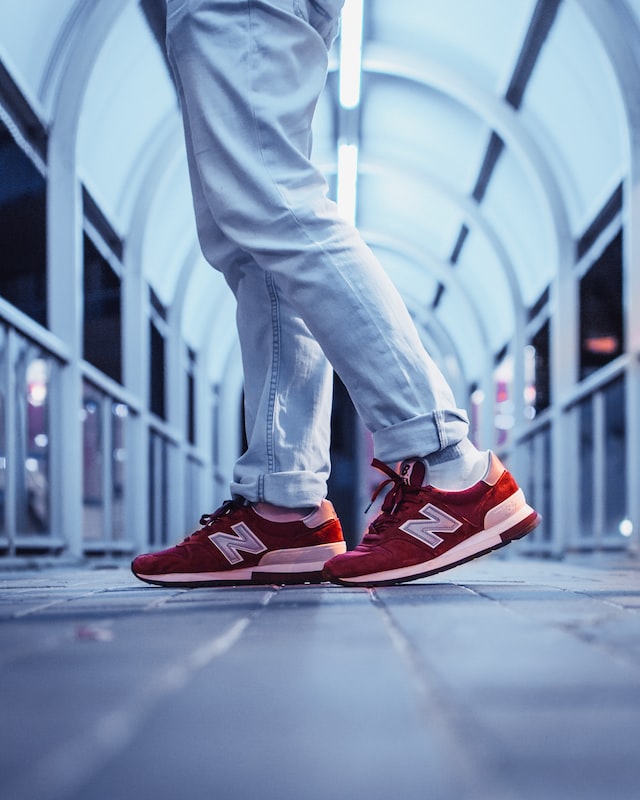 If you're looking for a great deal on shoes, you might want to check out the New Balance outlet store. This is where they get rid of old models or ones that don't sell well anymore. You can find great deals here if you know what you're looking for, but if you need to learn more about sneakers, it can be hard to tell whether something is worth buying. 
What is New Balance?
New Balance is an American company that specializes in athletic shoes and apparel. They have been around for over 100 years, so they must be doing something right! They make shoes for runners, walkers, and athletes of all kinds. Their shoes come in many different styles and colors, including some with neon colors like green or pink. They are also known for their comfortable insoles, which help prevent foot problems.
Is New Balance a good brand?
Yes, New Balance is one of the most popular running shoe brands and has been around since 1906. They make comfortable, high-quality shoes perfect for running or walking. They also offer various styles, including retro, minimalist, and cross-training shoes.
New Balance shoes come in many different sizes and widths to ensure that you will find the perfect fit for you. They have an excellent return policy if you purchase a pair that does not fit correctly or is different from what you expected.
Recommended: 23 Ways to Get Free Shoes Online for Needy Families
Why is New Balance so expensive?
New Balance is a brand that has built its reputation and success on supplying the best athletic shoes at the best possible price. It's a model that has worked exceptionally well for them, but it also means that many people think New Balance shoes are expensive. With this in mind, here are reasons why New Balance is so expensive:
They are made in America
The first reason New Balance is expensive is that they're made in America. As we've seen with other brands like Red Wing Shoes and Wolverine Boots, American manufacturing has a cost associated with it. This has been passed on to the consumer, which means that New Balance sneakers can be more expensive than what you'd pay for sneakers from overseas manufacturers.
Durability/longevity
New Balance shoes are known for their durability and longevity. The company's factory lasts longer than other shoe brands because they are made from high-quality materials and are built to last. This makes them more expensive than other brands, but you'll get more mileage out of your shoes before needing replacements.
Endorsed by popular athletes
New Balance is known for its high-quality shoes and athletic apparel. The company has received a lot of attention from professional athletes, which has increased the popularity of New Balance shoes among the general public and helped increase sales. Many people are willing to pay more for high-quality products endorsed by their favorite athletes.
Quality materials
New Balance shoes are made with high-quality materials often imported from countries such as Indonesia, Taiwan, and China. These countries have strict standards for manufacturing athletic equipment, including footwear. This means that New Balance shoes will last longer than other brands because they are built with better quality materials than most other brands in this price range and don't have the same kind of quality control requirements in place as New Balance does.
Craftsmanship
New Balance makes most of its shoes in the United States and England, with a few exceptions. Most of those factories have been around for decades and are well known for their quality craftsmanship and attention to detail. New Balance's sneaker engineers visit these factories regularly to fine-tune their processes, ensuring that trained eyes meticulously scrutinize every pair of sneakers.
Limited-edition releases
New Balance produces limited-edition releases periodically throughout the year — some of which are only available at their retail stores or on their website. These releases are often highly sought after by collectors willing to pay more than usual for a pair of sneakers that might not be available again anytime soon.
Orthotic insoles
New Balance is one of the few athletic companies still offering orthopedic insoles. These are made specifically for people with wide foot or back issues and can be custom-molded to fit your exact foot shape. They're also sold separately and aren't required to use the shoes, but they make them more comfortable.
Who are New Balance's competitors?
New Balance's main competitors are Nike, Puma, Adidas, Brooks Running, and Under Armour. These companies have similar products and services but with slight differences. New Balance focuses on technology, performance, and innovation which sets them apart from its competitors. New Balance is one of the few athletic shoe companies that does not outsource their labor to other countries such as China or Vietnam.
In addition, New Balance has a niche market that attracts a lot of attention from its customers. They have developed new running shoes for customers with medical conditions such as high arches or wide feet.
Conclusion
New Balance shows every sign of being a good brand. They have evolved from a Boston-based shoe manufacturer to one of the most popular shoe companies in the world, thanks to smart innovations and a unique business strategy. They are making positive moves towards becoming more sustainable and transparent, and their commitment to manufacturing in the United States should earn them many new customers. In short, New Balance is a company that loyal customers can count on.