What if we told you there was a way to earn Visa, Nintendo, or Amazon gift cards worth hundreds of dollars?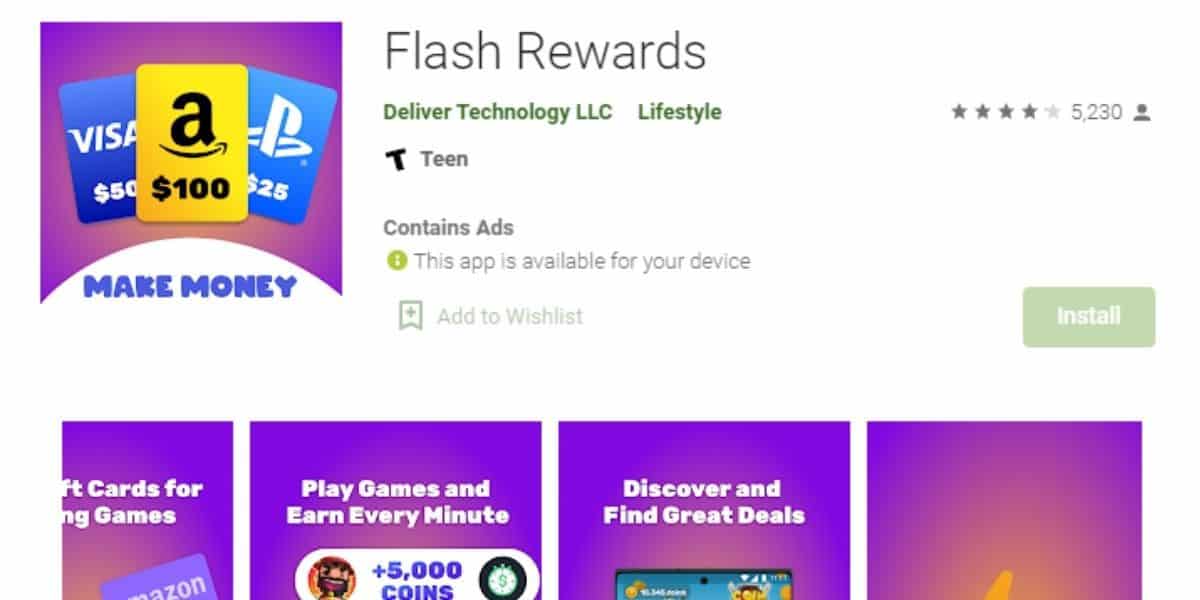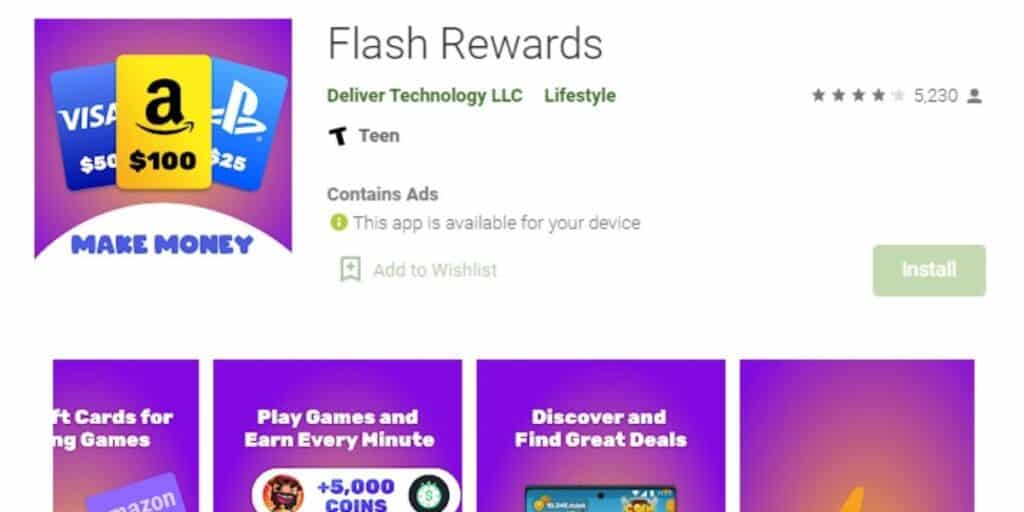 You would probably laugh it off. However, Flash Rewards claims to do just that. 
You may have heard of Flash Rewards and its oh-so-attractive offers, only to wonder, is this legit? The world is full of such lucrative opportunities that turn out to be a complete scams pretty often. 
So, what is Flash Rewards all about? How does it work? Most importantly, is it just another dupe, or can you actually make money online with their free-to-join rewards program? Let's get to it, folks! 
What Is Flash Rewards?
Flash Rewards is a free platform that allows people to earn money while sitting at home. So all you need to do is sit back and earn coins to play the games that the app offers you.
You can then redeem the coins you've earned for gift cards from popular e-commerce services, such as Nintendo, eBay, Via, or Amazon.
Flash Rewards does not just pay you for installing the game but for actually playing it. In fact, the more you play, the more you earn.
Moreover, it is not just about games. The application shows you different deals, including online subscriptions and financial services applications.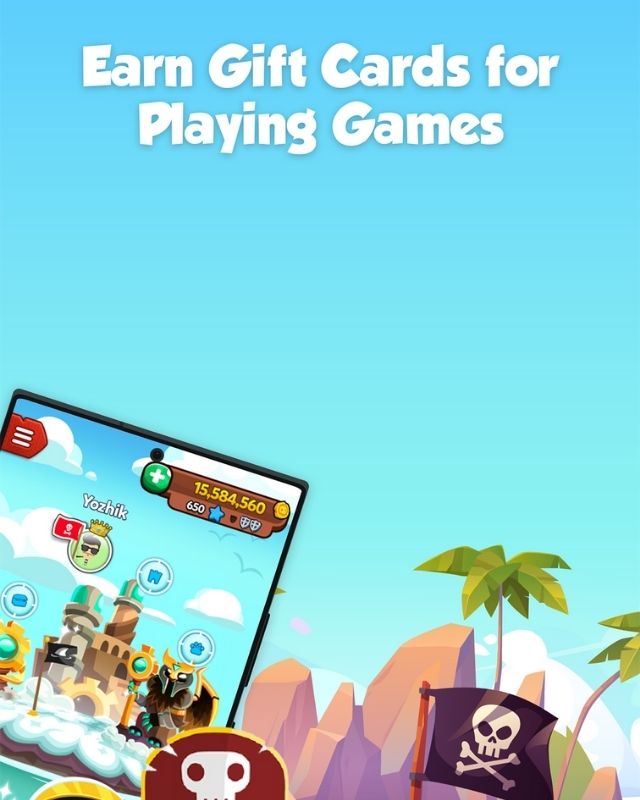 How Does Flash Rewards Work?
Earning rewards with Flash Rewards is a 3-stage process. Let us look at how exactly this process unfolds. 
Step 1: Signing Up
First off, you need to sign up here and create a profile. Then, you will be asked a few questions, based on which the deals will be presented to you. 
However, you should be aware that only US citizens over 18 are eligible for the rewards program.
Once you sign up, the website will ask you which reward you would like to earn and present you with four options. You can choose to earn a gift card from the following businesses – Amazon, eBay, Walmart, and Visa.
After selecting the card you want, you will have to create a profile at no extra cost. At this point, you will have to enter the following personal details:
First and last name
Email address
Residential address
Telephone number
Date of birth
Gender
Step 2: Discover Offers
After creating your profile, the platform will present you with multiple deals or offers. Broadly, these offers include signing up and playing games, installing mobile applications, subscribing to products and services, and more.
The more offers that you complete, the more rewards you earn. Flash Rewards gives you two options for incentives, Tier 1 and Tier 2.
If you want to earn Tier 1 incentives, you will have to complete four of the offers available to you. Completing these offers will give you a reward of a maximum of $100.
Although, if you're looking to fill your pockets with over $100, you should consider Tier 2 incentives. In this case, you will have to complete ten offers to be eligible for rewards.
Step 3: Redeem Points
Once you complete either four or ten deals within 24 hours, you can redeem your rewards depending on your incentive tier.
First, you will be required to submit a claim for your rewards. The customer service team will then spend a few weeks verifying your deals and then delivering your rewards.
Related articles:
Is Flash Rewards Legit or a Scam?
Whether Flash Rewards is a scam or not is not a simple yes or no question.
A lot of factors need to be considered before arriving at a conclusion.
Let us look at some of the common concerns about this rewards program.
You Need to Spend Money
Yes, as twisted as it sounds, you may actually end up spending money while trying to earn some. Sometimes, Flash Rewards will offer you deals where the partner requires you to pay for the products or services.
Since you do not really earn money from these offers, it may not be worth spending on the deals. People often end up investing more than they can cover. In the end, they are stuck with deals and subscriptions they never really wanted. 
However, if you feel that the rewards earned justify the costs incurred, this platform may be a great opportunity for you. You may be offered a deal for a subscription or a service you intended to buy anyway.
Privacy & Security Concerns
As we mentioned earlier, Flash Rewards asks for a ton of personal information when you sign up. Your full name, date of birth, address, and contact number all are private information that may raise security concerns if they fall into the wrong hands. 
If Flash Rewards sells your data to a third party, you may be spammed with heaps of promotional emails and unscrupulous products.
Moreover, while carrying out the deals offered by Flash Rewards, you often have to submit your personal details to their partner products and services.
You are asked to sign up with different links that may help Flash Rewards earn a commission by providing your personal and financial details. 
Different Offers
Earning rewards is not as easy as completing just the minimum number of deals offered to you. There are certain terms regarding the same.
Flash Rewards classify the offers into three distinct categories; Silver, Gold, and Platinum.
If you want to earn rewards worth more than $100, you can't just pick a few basic deals and get through with it. Instead, you will be required to complete 1 task each from the Silver and Gold category, along with 8 Platinum offers.
Final Thoughts
We can't conclude much about Flash Rewards and its dealings. However, it is always prudent to carry out due diligence before getting into something. 
It might be important to note that if you buy some subscriptions to complete your deals and then cancel them within 24 hours, Flash Rewards does not consider it valid.
Flash Rewards offers some incredibly lucrative earning options, but you need to evaluate whether these options are worth the amount you might end up spending on the platform.