Amazon Flex and Instacart have exerted a great deal of effort in recent years to establish themselves as dominant competitors in online services.
When it comes to fast delivery and other built-in features to enhance virtual customers' shopping experience, these two different delivery services are, in most respects, on par with one another. Both of these services offer a variety of built-in features that are designed to make shopping online easier. It's fantastic news, even if it might make deciding what to do more difficult for you.
This article compares Amazon Flex and Instacart, focusing on the respective companies' services and the wages of their respective employees.
You may utilize either Amazon Flex or Instacart, both online delivery services, to place orders and have groceries and other supplies for your home sent to you after you place those orders online. The consumers of both businesses have the option to pick up their orders as well as get door-to-door delivery service from the enterprises.
If you are getting ready to make an order for groceries online, it is essential to have a solid understanding of how both of the available platforms function.
Amazon Flex
You can transport items and get money doing it thanks to Amazon Flex, a division of Amazon.com. You'll need to utilize your car and have a license that is still in good standing to fulfill the primary criteria.
It is well acknowledged to be the most widely used shopping brand worldwide. The driver's employment at Amazon Flex seems amazing because of the complete flexibility to choose shifts and pay rates.
Instacart
A Canadian and American company called Instacart has locations operating in more than 500 cities. It provides its service via a website and a mobile app, which are compatible with iOS and Android smartphones.
It ships goods from small grocery shops to big-box retailers like Walmart and Kroger, and it has a vast product database with over five hundred million items. Customers may use Instacart to order groceries from various stores, and a personal shopper will complete the shopping.
When you're through shopping, you may have your order delivered right to your house, pick it up in person, or ask the store staff to carry the goods to your vehicle.
Amazon Flex VS Instacart How Do They Work?
Amazon Flex
Utilizing a network of independent contractor drivers, Amazon Flex offers delivery services.
Deliveries made by Amazon Flex drivers include:
Delivered to clients after being picked up at a delivery station are packages. You have a time window to finish your task, often broken down into 3- to 6-hour chunks.
Groceries and household products are picked up from an Amazon delivery location in 2- to 4-hour blocks with Prime Now and Amazon Fresh.
Store orders: 2 to 4 hour blocks of pickups from nearby retailers.
Quick offers: These deliveries, which are only accessible in certain locations, begin close to where you are now and take between 15 and 45 minutes.
Instacart
You may browse for groceries from nearby retailers using Instacart, which will send a "personal shopper" to complete and deliver your purchase the same day. Unlike other supermarket delivery services, the firm doesn't have a large warehouse full of fresh goods. Instead, customers purchase at popular local supermarkets like Kroger, Shaw's, and Costco online via their website, which then delivers their orders to a part-time employee. This personal shopper shops for everything on your list, bring it home in their vehicle, and delivers it to you. Consider it the Uber of supermarket delivery services.
Amazon Flex vs. Instacart – Which Earns More Cash
Amazon Flex – Salary
The average pay for Amazon Flex delivery drivers is $19 per hour and $39,002 per year. Deliveries for Amazon Restaurant Delivery, Amazon Prime Now, and Amazon Fresh are made by Amazon Flex drivers. Furthermore, Amazon Flex allows delivery personnel to transport products, much as Uber Eats permits its employees to provide ridesharing services with Uber.
As a result, delivering packages and fresh, quick meals will earn you money. Because more revenue streams are available to you, experienced Flex drivers may earn up to $25 per hour.
You become a freelancer if you deliver meals via Amazon Flex. When you work is entirely up to you. However, you'll have to drive for 3-6 hour chunks when you clock in. You'll also need coolers and insulated bags to keep food items cold and fresh.
The main pro of Amazon Flex
offers one of the most affordable hourly rates, and twice-a-week cashouts are an option.
The main con of Amazon Flex
Despite Amazon's significant market share in grocery delivery, Flex often has limited opportunities.
Instacart – Salary
Instacart delivery drivers typically make $29 per hour1 and $25,165 annually. Instacart has become one of the most in-demand companies offering grocery delivery services since its 2012 inception. The fact that the business provides you with two choices is one factor in its success. You have the option of shopping in-store or using full-service.
Taking client grocery orders, shopping for them, and staging the groceries for pickup are the main tasks of an in-store Instacart shopper. There is no need for delivery.
You may become a full-service Instacart shopper and deliver clients' groceries and food items in addition to shopping for them. You may make up to $29 per hour more if you add a grocery delivery service. Instacart has a few customers, with a market share of 17.2%7. Therefore, it is likely that only some consumer orders will be received.
The main pro of Instacart
Instacart recognizes full-service customers as independent contractors in addition to paying a competitive hourly rate. This implies that you are free to decide on your working days and hours.
The main con of Instacart
You cannot just launch the Instacart app and begin using it. It would help if you planned hours.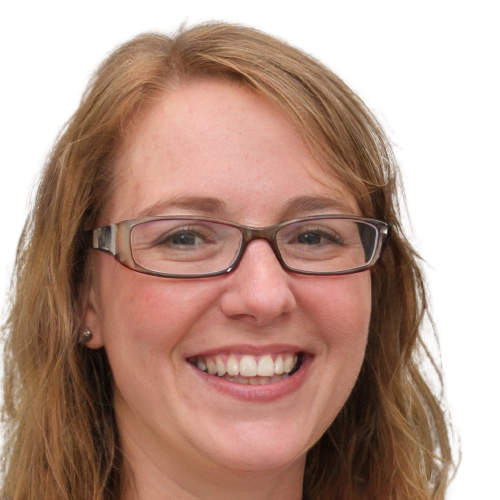 Hi, I'm Ashley a freelance writer who's passionate about personal finance. Ever since I was young, I've been fascinated by the power of money and how it can shape our lives. I've spent years learning everything I can about budgeting, saving, investing and retirement planning. So if you are looking for tips, advice, or just a little bit of inspiration to help you on your financial journey, you have come to the right place. I am always here to help, and I am excited to share my passion for personal finance with you.