Have you wanted to make some extra cash and wonder if Slicethepie is worth it? This review site pays users for sharing their opinions. Here's what to know about this site before you get started.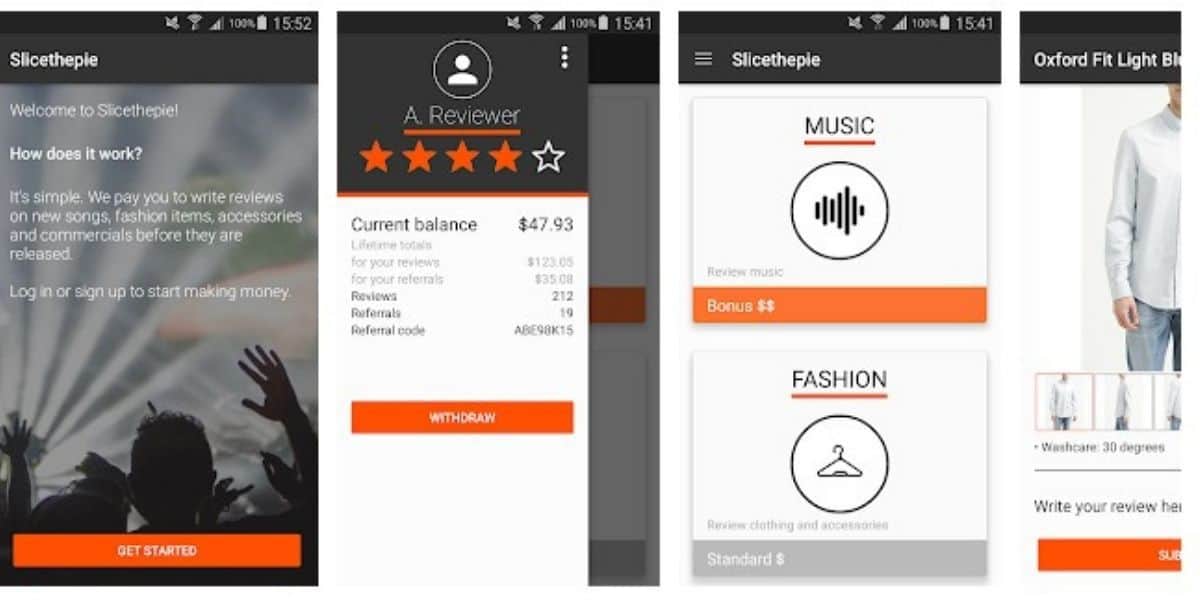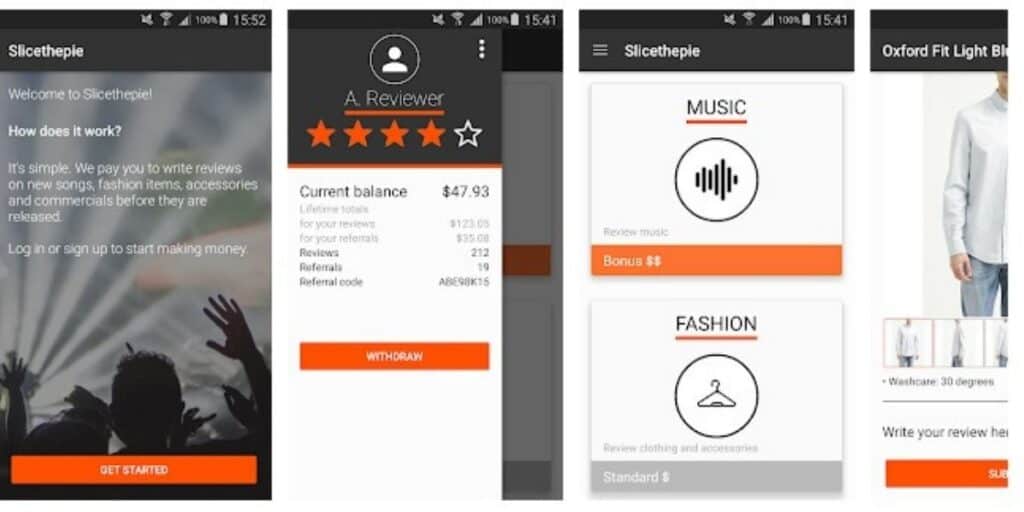 Sharing your opinions online can be a fun way to earn extra income. If you have extra time, there are many different paid opinion and survey websites where you make money (check out these survey apps that pay).
One popular and well known review site that pays for reviews is Slicethepie. You may have heard about this website and have wondered if Slicethepie is worth it? Here's what you need to know. 
Is Slicethepie Worth It?
While Slicethepie does indeed pay for reviews, every individual will need to decide if taking the time to post reviews is worth it to them. While you won't get rich quickly or pay your mortgage with this review site, you can earn money on the side to help supplement your income.
If you enjoy sharing your opinions and have spare time to spend online, posting reviews on SlicethePie could be worth it to you to earn extra cash. Many individuals who like sharing their thoughts, earn extra income this way in the evenings when they are watching TV or have extra time on their lunch break.
What is Slicethepie?
One of the biggest review sites on the internet, Slicethepie offers money to its users in exchange for their honest reviews.
While topics can vary, the main categories on this site include music and clothes and your feedback can help artists, record labels and brands make decisions. Slicethepie pays its reviewers to learn about and write reviews of newly released songs, various fashion items, clothing and tech accessories and commercials before they are released
Established in 2007, SlicethePie currently claims to have more than 54 million reviews and that paid reviewers can review any items from sections of their choice.
It has gained its fame as a music review engine that provides feedback to most of the record labels in the United States and has since expanded to fashion, mobile phone accessories and other categories.
Should You Join Slicethepie?
Are you wondering whether you should join Slicethepie or not? This decision is different for every individual depending on your preferences and the amount of time that you have available. Here are a few more details to help you determine if this might be something worthwhile to try.
Benefits of Joining Slicethepie
To help you decide if Slicethepie is worth a time investment for you, here are some of the benefits of joining Slicethepie.
Earn Easy Money
Using Slicethepie, you can earn money from the comfort of your home. If you enjoy listening to music and sharing your thoughts, posting reviews about tracks on Slicethepie can be a rewarding way to earn extra income.

Utilize Any Extra Time
If you have extra free time, SlicethePie can help you earn money by listening to music, watching videos and reviewing products. While the payout per project is not high, the efforts can add up with consistent effort. If you have time available in the evenings or during school breaks, this can be a way to earn extra income during this downtime.
Honest Cause
Do you like helping people? If so, Slicethepie has an honest cause. This review site helps creators get honest opinions about their work and reviewers get paid for it.
It creates a symbiotic relationship amongst people where both parties benefit from each other.
New artists and creators cannot get feedback on their work easily due to all the competition they face. Slicethepie aims to give them a platform where they can get their work evaluated and help reviewers make money.
No Time Limits
Slicethepie does not have any defined working hours so you can work at a time and pace that is suitable for you. Whenever you find some free time, log in to the website and start earning extra income.
Enjoy Your Work
If you like to listen to music, this may be a side opportunity for you. Slicethepie is a music review platform where you will earn your money by listening to music.
If you're a music fanatic, you will know whether a song is good or not and tell the artist if the song will sell.
This is a great opportunity for both you and the artist and a fun way to learn about new songs and musicians before the general public.
You can also get a sneak peek at other items as well like clothing, accessories and more. Slicethepie has a variety of sections to choose from where you can find your interest and start reviewing it.
Drawbacks of Joining Slicethepie
While there are many benefits of Slicethepie, it is not for everyone and this website has some drawbacks as well.
High Cash Limit
Slicethepie, like many other reviewing websites, has a minimum limit on the amount that you must reach before you can cash in your earnings.
Some Slicethepie reviewers feel that the $10 payout threshold is too high and takes too long to reach. Other reviewers are not happy that payments are only made via PayPal at this time.
Low Payment Per Review
If you're wondering how much you can make for posting reviews on Slicethepie, the answer might be a bit lower than you were hoping for.
This paid review site offers between 2 to 20 cents for each review, with the average being 10 cents for most reviewers. Reviews do need to be detailed, which may discourage some reviewers from participating at this lower payment level.
With a payout level of $10 via Paypal, it can take a considerable number of reviews to reach payment. Slicethepie does state that certain categories and more detailed reviews can earn more and that there are bonuses available to reviewers.
Selected Content
Although Slicethepie has a wide variety of music genres, some users have found that there is not a great deal of flexibility. Users cannot switch between genres once you have chosen yours – and that will make your projects limited to a specific genre.
Working on the same genre, even if it is your favorite, may eventually become limited, especially since reviews do need to be unique and different. The website rejects similar reviews for two different tracks, so you may find it harder and harder to earn money.
Limited Locations
At this time, Slicethepie is currently available in most English-speaking territories and Germany. It is not yet available for all countries.
If you try to access the website out of their specific zone, it will show a 403 Forbidden Page to you, which means that you cannot access it from your country.

Are you looking for some other things you can do to make some extra cash? Check out some different side hustles that you can do in your spare time!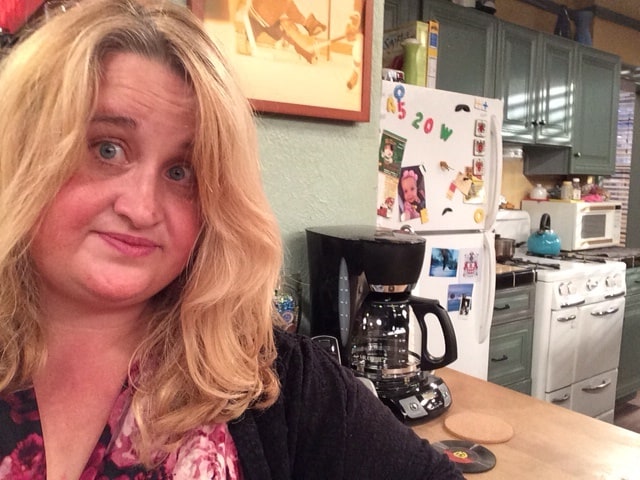 Kim Ritter is a frugal living expert, blogger and mom of two from small-town Iowa. What began as an effort to help her family save a few dollars a month has now transformed into a full-time passion to help other parents money. Visit her online at twokidsandacoupon.com and follow her on Twitter at @2kidsandacoupon for more ways your family can have fun on a budget. She's a regular guest on the TV show 'Hello Iowa' on WHO 13, a leading television station in Des Moines, Iowa, where she appears as a money-saving expert.