Located just south of the Yazoo River, Jackson is known for its beautiful sights and rich history.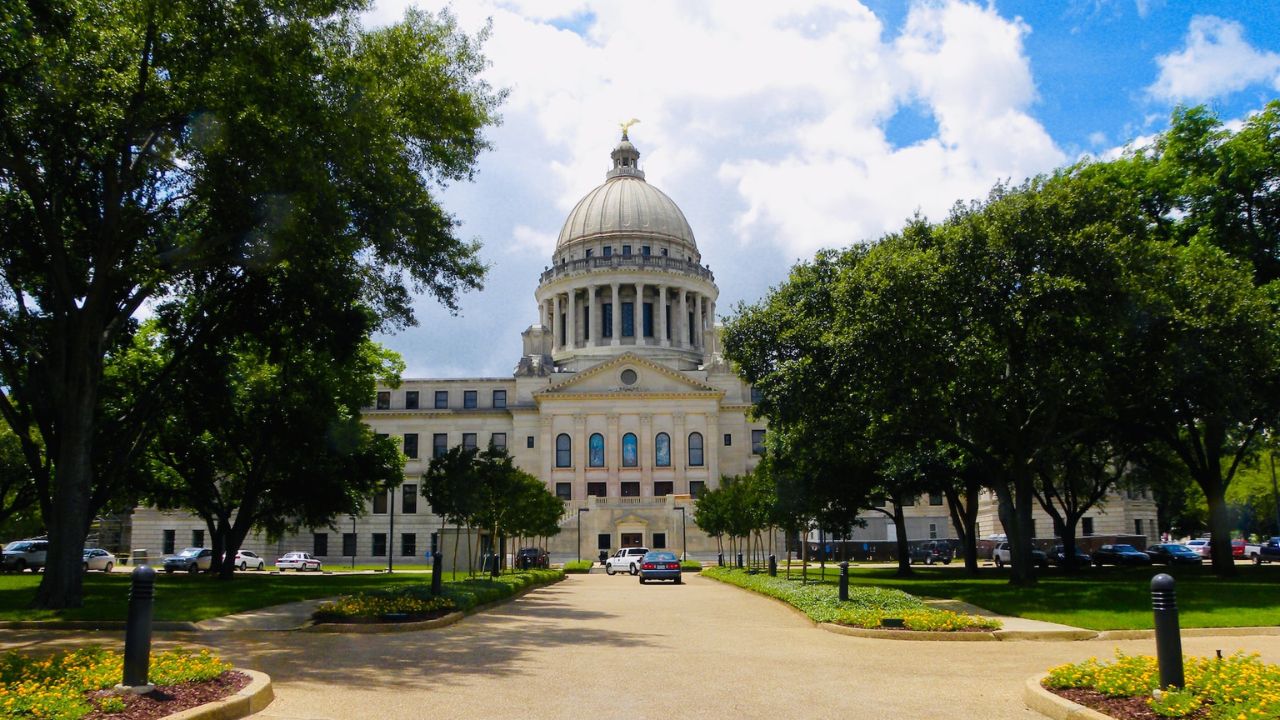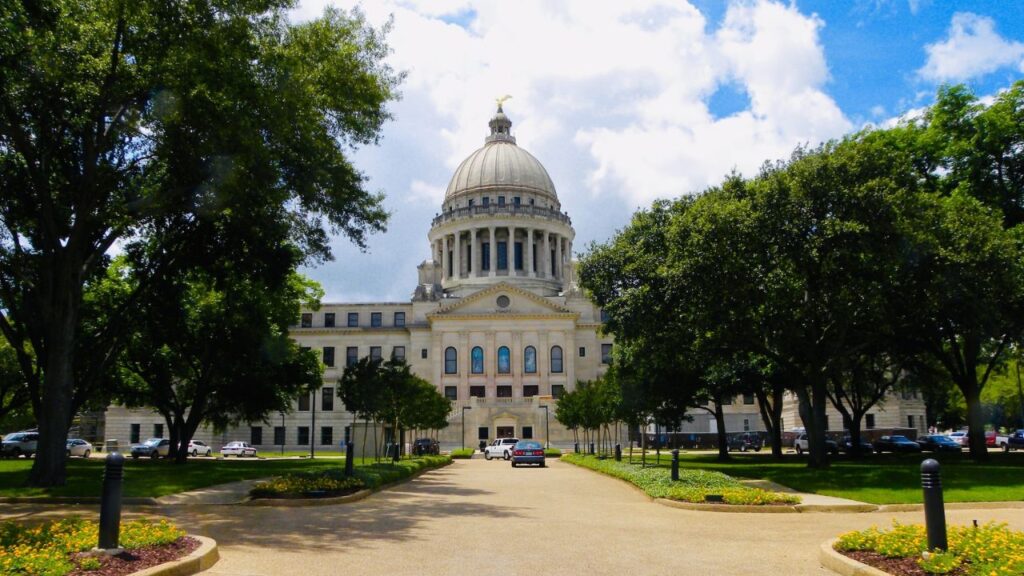 Named after a U.S. Army general, Jackson's prestige adds to its appeal as a destination for Americans looking to relocate.
But is "The City with Soul" a good place to live? While there are numerous advantages to moving to Jackson, there are also certain downsides that should be considered.
Here are the pros and cons of living in Jackson, Mississippi, to give you a clear understanding of what to expect from the city as your new home. So without any further ado, let's get going!
MORE: 10 Cheapest Places To Live In Mississippi
Pros of Living in Jackson
Affordability
One of the biggest reasons to move to Jackson is its affordable pricing. The food options, groceries, essentials, and transportation costs here are significantly cheaper than the national average.
According to Numbeo, you will only need to pay $265.67 for the city utilities, including water, electricity, and services. Additionally, a farmer's market allows the residents to buy groceries cheaper!
On the other hand, Jackson's housing costs are also significantly low! While the national average lingers around $436.8K, the average housing cost in Jackson is approximately $170K! On the other hand, a single apartment goes for $880 monthly for renters. 
Depending on where you move from, relocating to Jackson gives you a good opportunity to buy your own house at affordable rates.
Education
Jackson is rich in educational opportunities, making it a great town to pursue education for individuals and families with school-going children.
With more than 60 educational institutes, Jackson has the highest number of colleges and universities compared to any other city in the state. The educational institutes in Jackson provide a wide array of educational programs, allowing you to gain knowledge about your respective field.
The up-to-date content and educational methods make studying at these institutes an ideal choice. Studying at these institutes will exponentially allow you to excel in the professional domain. According to U. S. News, the best educational institutes in Jackson include:
Millsaps College
Mississippi College
Tougaloo College
Weather
Being located in southern Mississippi, Jackson induces a humid and subtropical climate. Whether it be summer or winter, the town's weather remains ideal, allowing you to enjoy every season.
Jackson sees approximately 211 sunny days annually. On the other hand, Jackson experiences a low of 47 degrees and a high temperature of 80 degrees. These ideal weather conditions allow the residents to enjoy the pleasant weather and participate in outdoor activities.
SEE: 8 Warm Places With Low Cost Of Living In the US
During winters, Jackson accumulates only an inch of snow annually, with a low of 35 degrees. Considering that the temperature doesn't get too low and there isn't much snow, you can enjoy the shades of winter without having to experience the bitter cold.
Hence, moving to Jackson allows you to experience calm weather, making it a great place with a reduced chance of facing extreme weather conditions.
Nature and Prestige
The city's influential role in the 1960s Civil Rights movement makes Jackson rich in history and prestige. The city is full of many museums to commemorate its prestige and is a chance for you to explore American history, including the Mississippi Civil Rights Museum and the Museum of Mississippi History,
Mississippi Children's Museum is also an excellent place for children to evolve and learn about the wondrous ways of technology, human health, and science. The Museum of Natural Science further allows you to explore 200 living species from marine life and see unique sights.
Food Options
There is an abundance of eateries and restaurants all over the city. With a major fast food chain or a local staple eatery built around every corner, Jackson comes prepared for those with a big appetite.
The restaurants stick to using organic ingredients from the city's farmer's market, inducing the traditional taste within their cuisines. Not only does the use of organic ingredients result in a flavored taste, but it also brings down the costs of dishes.
In short, the Jackson eateries allow you to mesmerize your taste buds with delicious food, making them a must-try! According to Visit Jackson, the top restaurants in Jacksonville include:
4th Avenue Lounge
Aladdin Mediterranean Grill
The Bean
Cons of Living in Jackson
Crime Rates
In Jackson, Mississippi, the crime rate is a significant concern that needs to be considered before making a decision to move to the city.
On both the violent and property crime indices, Jackson ranks notably higher than the national average. Violent crimes such as assault, robbery, and in some cases, even homicide, are considerably more prevalent in Jackson when compared to other cities of similar size.
Of course, crime is not uniformly distributed across the city. Suburbs of Jackson are much safer than city centre. For example, areas such as Fondren have a reputation for being more secure and community-oriented, providing a safer environment for their residents.
Bugs!
While the ideal climate conditions in Jackson allow you to enjoy the city amenities and great outdoors, it also paves the way for some uninvited guests: Bugs!
There have been significant complaints of various bugs residing in Jackson homes since they possess the ideal living conditions for these bugs. For those buying a house in Jackson, don't be surprised to find an exterminator on your speed dial!
Being a homeowner in Jackson, you will need to consult an exterminator regularly and get your house bug-proof. The bugs here can be lethal, so ensure to call an exterminator as soon as you see these little creepers stalking around your property!
Limited Economic Opportunities
The city has been struggling with economic growth for several years, with fewer job opportunities and lower wage growth compared to the national average. This can be particularly challenging for people seeking advancement in their careers or looking for high-paying jobs.
The city's economy is mainly composed of sectors such as healthcare, retail, and education, which do offer a fair number of jobs but might not provide the variety of career paths that someone would find in a larger, more economically diverse city. For individuals seeking jobs in more specialized or high-growth fields like technology, engineering, or finance, opportunities in Jackson can be relatively scarce.
Natural Disasters
As a homeowner in Jackson, getting house insurance is a must! The arid and hot climate of Jackson makes it prone to several natural disasters, including wildfires, drought, tornadoes, and power outages.
Consider investing in home insurance to fortify your house and protect your family against these calamities. Although a natural disaster can strike anywhere at any time, Jackson is more prone to them, giving its residents a cause for concern.
Infrastructure Issues
The city has long struggled with maintaining and updating its essential infrastructure, such as roads, bridges, and public utilities. It is not uncommon to encounter potholes and rough road conditions in some parts of the city, which can lead to vehicle damage and frustrating commute experiences.
Jackson's water and sewer systems have been a topic of concern. There have been instances of water main breaks leading to boil water notices and interruptions in service, causing inconveniences for residents. Efforts to repair and upgrade these systems have been underway, but the progress can be slow, leading to ongoing issues.
Final Words
As you can see there are some significant cons of moving to Jackson.
The city might be good but certanly not great place to relocate to pedal your professional career or to get a fresh start.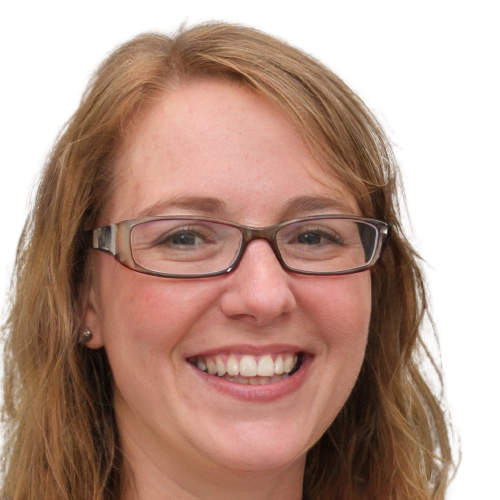 Hi, I'm Ashley a freelance writer who's passionate about personal finance. Ever since I was young, I've been fascinated by the power of money and how it can shape our lives. I've spent years learning everything I can about budgeting, saving, investing and retirement planning. So if you are looking for tips, advice, or just a little bit of inspiration to help you on your financial journey, you have come to the right place. I am always here to help, and I am excited to share my passion for personal finance with you.