A saying goes roughly as what one considers to be trash can be someone else's treasure. That should get you thinking that what you feel is an unwanted item can be of some use to someone else.
So have you considered the option for exchanging those items for receiving something a little more practical?
An excellent way to do this is by online swapping. In this manner, you can get rid of your old, unwanted stuff and, in its place, get something new. The best part about this whole process is that you don't even need to spend any money to get the new item.
Listia is an app that is one of the best online swapping platforms currently available, and in this article, we will talk about how safe or legit the site is.
What is Listia?
Listia is a mobile app and free marketplace that allows people to trade items without exchanging money. To facilitate trades, the platform employs a system known as Listia credits.
As a result, users on Listia can earn credits by giving away those items that they no longer require. That brings profits both ways. Others can then use those credits to purchase items listed by other users.
One downside to online swapping apps is that they don't always allow you to control the exchange items you receive. But that is not the case with Listia, as it has customizable filters that let you control your needs.
In many cases, swapping through the can even bring you items that are a lot more valuable than the item you exchanged it with.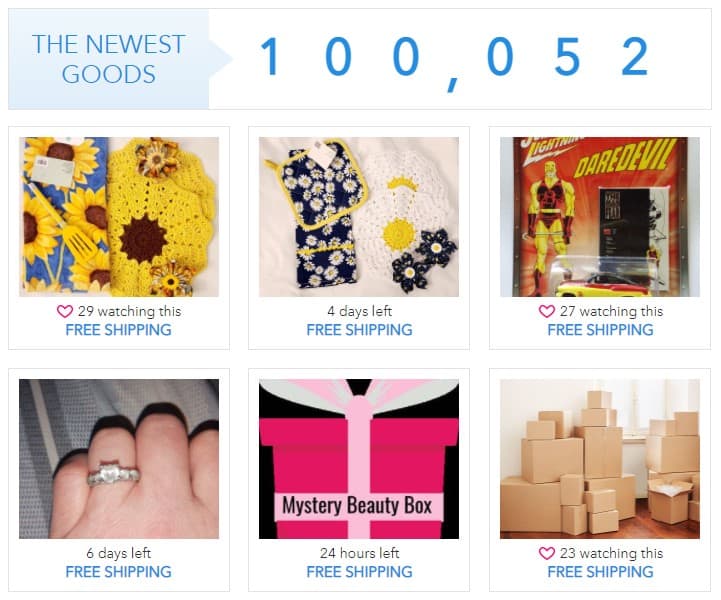 How Does Listia Work?
If you go on the Listia website, it says you can turn your clutter into points. And it is rightly. To make things more straightforward, here is how it works –
First, set aside all the clutter that you do not use anymore. From toys to clothing items to DVDs, it can be anything as long as there are takers for it.
If other people on Listia buy your items, you earn points. The more points you can rack up, the more you can invest.
Put all those points to good use by amassing all the free stuff that you can. More points would mean less money, so it is a win-win!
It is free to join the site. And you can get as much as 5,000 Listia Credits by just signing up itself. Even better, watch the available tutorials, list your first couple of auctions, and then verify your Facebook and Twitter accounts, among other things.
It is as simple as this to get started and get going on the site!
But is Listia Safe and Legit?
The basics of the Listia app is that you get to sell varieties of things and, in return, receive Listia credits. Subsequently, these Listia credits can be used to further bid on sales hosted by other Listia users and buy items that you desire.
The primary factor is that you have to earn these points or Listia credits. These are not redeemable in cash or used on any other online site apart from Listia itself.
Everybody loves free stuff, regardless of how wealthy they are. The Listia app has been around for a while now, and many people have been using it quite conveniently.
Listia may appear to be nothing less than a scam to many people, and rightly so. There is a bountiful presence of some black sheep or black apples on the site who tend to scam others and are determined to create chaos.
So the short answer to the question is Listia safe and legit is that it is. In other words, Listia itself is not a scam, but there are people on it who are scammers. But it is the same in the case of different online shopping sites like eBay or Amazon.
The only difference concerning scammers is that Listia tends to have a more prominent presence of people who indulge in these acts than other sites.
Tips to Avoid Getting Scammed on Listia
We have compiled a list of tips and eye-openers that you can follow to avoid scams and get the best out of Listia at the same time.
As long as you stick to our instructions here, we are reasonably confident that you should be able to avoid unexpected hidden costs and problems with other users.
Paypal Verification
Although it might cost some bucks, it is recommended to verify your Paypal as it is the most secure transaction method accepted worldwide. It would also be wise to carefully tread when you come across someone on the site who does not have a verified PayPal account.
Shipping Charges
Let us be realistic. Some hard, cold cash is far more valuable than Listia credit points. So you can choose to keep it for yourself and allow your customers to pay for the shipping. It would be easier to identify scammers based on how they react to this bid.
Reimbursements
Ship items only after you have been adequately reimbursed. You would have no recourse if you have already shipped the item and the bidder fails to compensate you. Even Listia would have no power to compel them to pay you after that.
Photograph Packaging
If you are shipping fragile items, always photograph the packaging before you do so. Some customers may claim that the things broke when in transit and refuse to pay by blaming your packaging.
But if you have photographs, it would be ten times easier to prove your case to Listia support. So take photos to prove that breakable items were carefully padded before they were shipped.
Final Words
In theory, Listia is a great place where you can get things for free. There are undeniably high chances that you may get scammed on the site. But as we have pointed out, there are ways to be cautious when using the app and avoid such scams.
Most importantly, you will have to make sure that the person you are doing business with is legitimate, and that itself would make the app safe and legit for you.
So as long as you are alert while performing any transaction, you are good to go.