The headquarters of Hellofresh are in the United States, but it has branches in several other nations, including Canada, Australia, Mexico, and the United Kingdom. Additionally, it has a presence in Belgium, Austria, and Switzerland, in addition to Germany.
This article will discuss the benefits and drawbacks of using Hellofresh, including its price, selection of food, ease of use, quality of ingredients, variety of recipes, meal variety, healthy alternative options, customer service, delivery, return policy, flexible subscription, coupon codes, gift cards, sustainability, and customer reviews on Reddit.
What is Hellofresh?
Hellofresh is an internet-based meal kit delivery business that offers customers fresh products and simple recipes. Customers can access a wide selection of meal packages with mouthwatering dishes when they use Hellofresh.
Meal kits often include all the necessary ingredients and detailed instructions for preparing the dish. The customer can select from several different meal plans, such as Quick & Easy, Classic, Veggie, and Family. Each meal kit is intended to provide food for two to four people.
What Do You Get with a HelloFresh Subscription?
When you sign up for a subscription to HelloFresh, you can choose from three meal plans: Family, Classic, or Veggie. Depending on your plan, you will get three, four, or five recipes weekly. You can select between two and four portions for each meal, depending on how many people you want to feed. You will get a box of fresh, pre-portioned items each week, along with simple recipes and step-by-step instructions to guide you through preparing these foods.
Pros of Hellofresh
Convenience
HelloFresh eliminates the time-consuming and stressful task of meal planning, replacing it with a simple and uncomplicated selection process. The clients must only decide which meal they want to eat and which day they wish to have the meal delivered. The remaining work consists of meticulously planning each step.
Less Waste
When customers shop for ingredients, they are often required to purchase the complete box of whatever is being sold at the store. For example, they may buy six chicken breasts, 12 potatoes, or 18 tortillas. Purchasing in such large quantities almost always results in the unneeded generation of trash. HelloFresh offers a solution to this problem by providing pre-measured ingredients for each meal, which results in almost little food being thrown away.
Cooking Experience
Each meal includes menu cards detailing straightforward, step-by-step preparation and cooking processes. The meal is advertised as coming with "a joyful culinary experience that helps you feel invincible," which the firm provides for customers.
Consequently, if you are starting in the kitchen, compiling these recipes will assist you in developing your culinary abilities. In addition, these sets are a good way to hone your skills even if you already have some prior expertise.
Cons of Hellofresh
There are several advantages to using HelloFresh; however, there are also some disadvantages. To begin, the expense of the meals might be prohibitive, particularly for those operating with a limited budget.
In addition, there have been some customers who have voiced their concerns over the flavor of the meals as well as the quality of the components. Finally, delivery choices need more flexibility since HelloFresh exclusively ships to a certain number of zip codes.
How Does HelloFresh Work?
Customers of HelloFresh can enjoy delectable meals that are also high in nutrients without having to spend a significant amount of time shopping for or preparing the necessary components. Customers can access many meal options, such as traditional and vegetarian boxes, from which to select.
After deciding on a meal plan, they can tailor the rest of their order to meet their particular dietary requirements. After that, the pre-measured and pre-prepared materials and the recipes are brought to the customer's doorstep. All the consumers need to do to have a tasty and healthy supper is follow the simple instructions provided for the recipes.
Price of Hellofresh
The cost of the meal kits sold by Hellofresh is variable following the meal plan selected and the total number of meals included in that plan each week. A meal under the Classic plan will set you back $8.99, while a meal under the Veggie plan will set you back $9.99.
The Family plan begins with a meal price of $9.99 each meal, while the Quick & Easy plan begins with a meal price of $10.99 per meal. The price per meal includes all the essential supplies and detailed instructions on how to prepare the meal.
Selection of Food with Hellofresh
Hellofresh offers a wide selection of meal kits with something for everyone. The meal kits contain all the necessary ingredients and step-by-step instructions to make the meal.
The selection includes a variety of cuisines, such as Italian, Mexican, Asian, and more. Customers can also choose from various meal plans, including Classic, Veggie, Family, and Quick & Easy. 
Ease of Use
Hellofresh meal kits are designed to be easy to use. The recipes are easy to follow, with step-by-step instructions. The meal kits also include all the necessary ingredients, making them ideal for busy cooks.
Quality of Ingredients
Hellofresh uses only the freshest ingredients in its meal kits. The ingredients are sourced from local farmers and suppliers and are free from preservatives and additives. The ingredients are also inspected for quality and freshness.
Variety of Meals
Hellofresh offers a wide selection of meal kits with something for everyone. The meal kits contain all the necessary ingredients and step-by-step instructions to make the meal.
The selection includes a variety of cuisines, such as Italian, Mexican, Asian, and more. Customers can also choose from various meal plans, including Classic, Veggie, Family, and Quick & Easy. 
Variety of Recipes
Hellofresh provides its consumers with a selection of different recipes to pick from. Instructions are provided in a step-by-step format, making the recipes straightforward. In addition to the recipes, you will get nutritional information such as calorie counts, fat contents, and salt levels.
Healthy Alternatives
Hellofresh provides its customers with several gluten-free, vegetarian, and vegan choices in addition to traditional healthy selections. The dishes have been developed to be nutritious, and the recipe cards provide information on the ingredients' nutrient content.
Customer Service
Hellofresh provides an outstanding level of customer service. Customers may communicate with support representatives via phone, e-mail, or real-time chat. The staff that handles customer support is accessible around the clock, seven days a week, to respond to inquiries and provide help.
Delivery
When you spend more than $50 at Hellofresh, delivery is on the house. The meal kits are sent in insulated boxes, which maintains the food' high level of freshness throughout transit. Additionally, the insulated box may be recycled for use in subsequent deliveries.
Return Policy
Hellofresh provides customers with a 30-day risk-free trial period. Customers who are unhappy with their purchase during the first thirty days can return the meal kits.
Flexible Subscription
Hellofresh allows consumers to customize their subscription plan, giving them control over the number of meals they get and the regularity with which they receive them. At any time throughout the subscription, the user can stop or cancel it.
Coupon Codes
Hellofresh provides customers with coupon codes that may be used at checkout to get a discount on their purchases. Customers may locate discount codes either on the website itself or on websites run by third parties. Gift Cards HelloFresh offers gift cards that customers may use to buy meal kits from their website. It is possible to buy gift cards either in-store or online.
Sustainability
Hellofresh is dedicated to protecting the environment and only employs products favorable to the planet. The meal kits are sent in an insulated box, which may be recycled for use in subsequent deliveries.
Customer Reviews on Hellofresh
The evaluations that customers have left for Hellofresh are, overall, good. Most clients like the convenience, the high-quality ingredients, and the straightforward preparation instructions. Customers also compliment the customer support team's timeliness and helpfulness to their inquiries.
Is HelloFresh Worth It? According to Reddit
According to Reddit, it is dependent on the person as to whether HelloFresh is worth the money.
Here is what their customers say: For my partner and I, HelloFresh is great. It limits our options to x meals instead of trying to put together something on our own. Everything is thawed and we aren't waiting until 7pm to finally cook once stuff is thawed because we forgot to pull something. It's expensive but the 1 week of 3×2 meals is cheaper than 1 night out to eat. We sometimes get 4 depending on what is available. All that said, you might struggle with having to make the food. My depression gets knocked back a bit when I have a routine and stuff is semi organized so it works, but I know people who struggle with getting started. You could also get frozen meals that just pop in the oven or microwave, or buy bread, lunch meat, veggies and do sandwiches or something. The important thing is eating food that is healthier than McDonald's and if that means that you eat a slice of bread, some lunch meat, and whatever else might go on a sandwich as separate components then that is more than okay! – Far-Fold said
I think it's worth it. The meals are awesome IMO and the convenience is wonderful. My only gripe is the meals aren't necessarily quick and easy, it's a bit of work and sometimes I'm just too tired after work for it and end up ordering Door Dash lol. – Mike added.
I've been using HF since 2017 and have fewer issues with delayed deliveries or bad produce than I see other people report on reddit. I think it really depends on your local HF distribution center – I live in upstate New York state and have been happy with quality and service overall. I couldn't really cook before I started HF and I have always been a picky eater. Since HF, I learned how to make sooo many meals (soups, sauces, risottos, steak, lobster tail…) and often choose dishes to learn something new. We prefer plant-based dishes but make exceptions. For example, I see Beef Wellington is coming up in a few weeks for me and I am super excited to try it. I have also expanded what I eat and have so many new ingredients in the house I use on a regular basis – sauces, infused oils, spices, fresh ginger, tempura, cauliflower rice… I now cook pretty much every night – a mix of HF delivery and me recreating HF dishes I made before or found online (e.g., dishes from HF outside of the US). I have also dared to take professional cooking classes since starting HF. I now cook for friends and family and my mom – who is an amazing cook – is always asking me to teach her HF recipes. I get HF 4 meals per week and only go to the grocery store every 3 weeks to get breakfast items and things that will keep in the fridge or freezer so I can cook on the nights I don't HF. I think for your particular situation, HF or another meal kit service could really help. It's convenient, you don't have to worry about meal-planing and the grocery store too much, you will (hopefully) feel compelled to make food & eat it, you pick up new skills, and it feels rewarding. HelloFresh is an excellent choice for folks who have a lot on their plates but want to eat healthily and appetizingly without spending a lot of time shopping for supplies or slaving away in the kitchen. On the other hand, those working with a limited budget may investigate alternative food delivery services or meal planning choices. – Ju_No_me concluded.
What Are Some Alternatives to HelloFresh?
There are several other meal delivery services, such as Blue Apron and Plated, and meal preparing services, such as PrepDish and PlateJoy, for those interested in finding alternatives to the meal delivery service HelloFresh.
Conclusion
Hellofresh is an online meal kit delivery business that provides convenience, fresh ingredients, easy-to-follow recipes, and a choice of meal plans. These benefits are all available via the Hellofresh platform. The meal kits are intended to be simple and complete, with all the components and instructions required to prepare a meal promptly.
In addition, Hellofresh provides customers with a selection of healthy choices, customer service, delivery, a flexible subscription, discount coupons, gift cards, and a commitment to environmental responsibility. Reviewers on Reddit offer a variety of opinions on Hellofresh, but generally, customers are pleased with the service.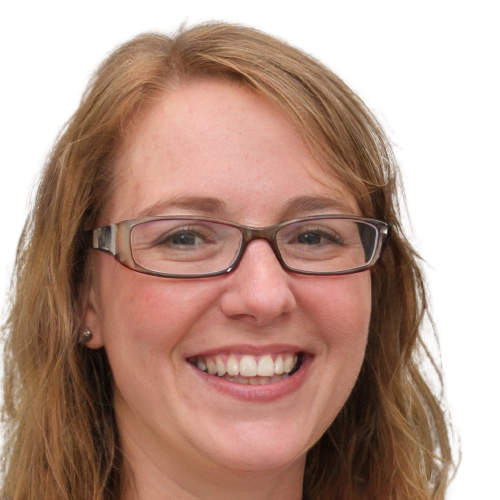 Hi, I'm Ashley a freelance writer who's passionate about personal finance. Ever since I was young, I've been fascinated by the power of money and how it can shape our lives. I've spent years learning everything I can about budgeting, saving, investing and retirement planning. So if you are looking for tips, advice, or just a little bit of inspiration to help you on your financial journey, you have come to the right place. I am always here to help, and I am excited to share my passion for personal finance with you.