Are you wondering if business class is worth the extra money? Well, you've come to the right place! We have explored the pros and cons of business class travel to help you decide whether it's worth splurging on the added luxury.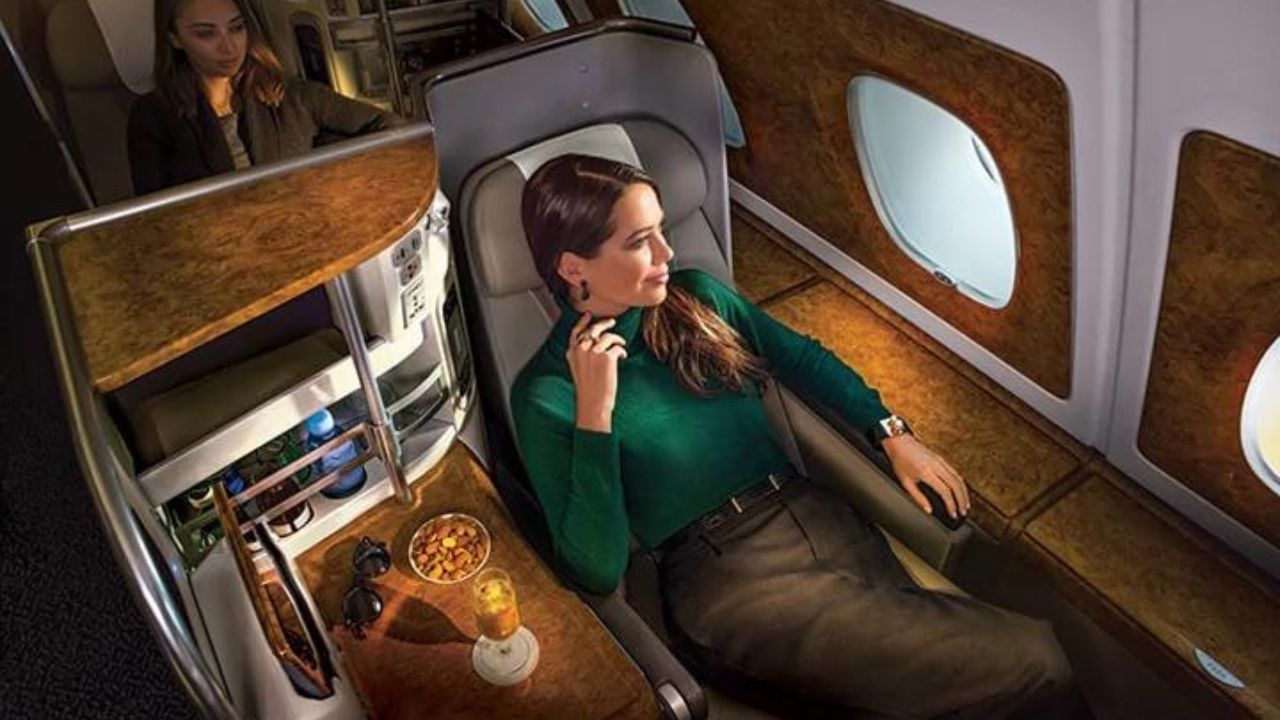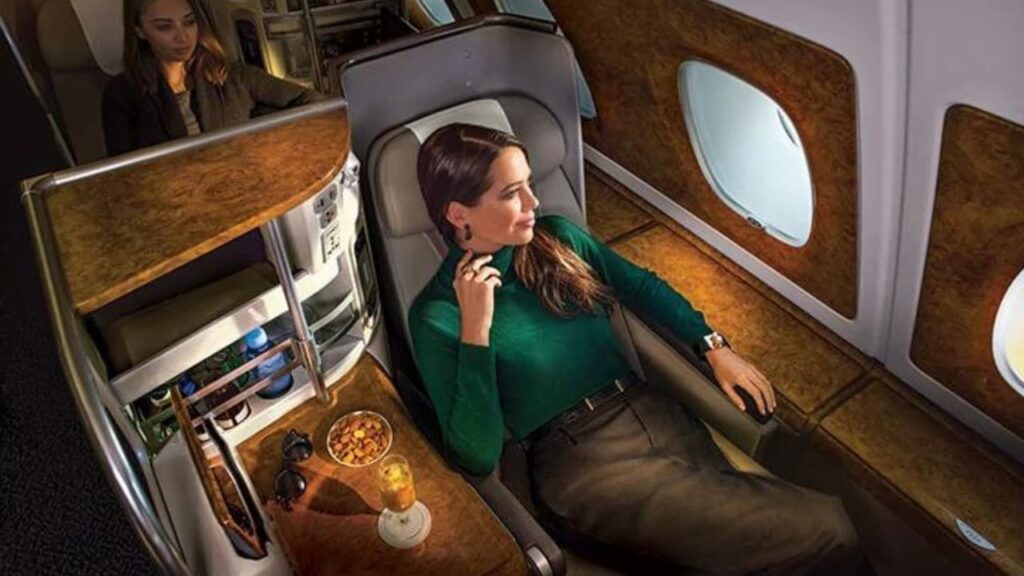 The debate over whether the business class is worth the extra money will rage on for years to come. There are pros and cons to flying business class, and it ultimately comes down to what you value most in your travel experience.
If you prioritize comfort, then the business class is probably worth the splurge. You'll enjoy wider seats, more legroom, and better food and drink options than you would in the economy. You'll also be able to take advantage of early boarding and priority baggage handling.
However, economy class is probably the way to go if your main concern is saving money. With airfare prices rising all the time, it can be difficult to justify spending twice as much (or more) on a business-class ticket. And while you'll enjoy some perks in business class, at the end of the day, you're still just sitting on a plane – so it's not like you're going to be pampered as you would be at a luxury resort.
Ultimately, the decision of whether or not to fly business class comes down to what's important to you. If money is no object and you value comfort above all else, then go for it. But stick with the economy if you're trying to save money or don't care about a few extra inches of legroom.
The Benefits of Business Class
There are many benefits to flying business class, from the increased legroom and reclining seats to the complimentary food and drink. But is it worth the extra cost?
Here are some of the key benefits of flying via business class:
More legroom: Business class seats offer more legroom than economy seats, so you can sit back and relax.
Reclining seats: Business class seats recline further than economy seats so you can get more comfortable on your flight. Business class seats are designed for ultimate comfort, with many featuring lie-flat capabilities. This means you can stretch out fully and get a good night's sleep on long flights.
Delicious meals: Gone are the days of dry airplane food. In business class, you can expect to enjoy gourmet meals prepared by top chefs.
In-flight entertainment: Business class travelers can access the latest movies, TV shows, music, and more. To keep you entertained throughout your flight.
Top-notch customer service: Business class customers receive VIP treatment from when they check in to when they disembark. From dedicated concierges to attentive flight attendants, you'll be taken care of every step of the way.
Complimentary food and drink: Business class passengers are typically served complimentary food and drink, including wine and beer.
Priority boarding: Business class passengers usually have priority boarding, so you can get on the plane first and settle in your seat.
The Drawbacks of Business Class
Sure, flying business class has its perks. You can relax in a comfortable seat, enjoy better food and drink, and access better entertainment options. But there are also some drawbacks to flying business class that you should be aware of before you book your ticket.
First of all, business class tickets are significantly more expensive than economy tickets. You might want to stick with the economy if you're watching your budget.
Second, business class can be very crowded, especially on popular routes. You might not be able to get the privacy and peace that you're looking for.
Finally, business class travelers are often the first to be bumped from a flight if it's overbooked. So if you're looking to avoid flight delays or cancellations, you might want to reconsider flying business class.
Is Business Class Worth The Extra Cost?
There's no doubt that business class is the way to travel if you can afford it. The seats are bigger and more comfortable, the food and drink are better, and you get a host of other perks like early boarding and priority luggage.
But is it worth the extra cost? That's a harder question to answer. It depends on several factors, including how much you're willing to pay for the additional comfort, whether you value the other perks, and how often you fly.
If you're simply looking for a more comfortable seat, some cheaper alternatives to business class may be worth considering. Premium economy seats are usually cheaper than business class but offer some of the same amenities, such as extra legroom and improved food and drink. If your main priority is to arrive refreshed and relaxed, consider booking a direct flight in economy class – you'll avoid the stress of having to change planes, and you'll be able to take advantage of the airline's sleep aids and adjust your seating to help you get some rest.
Ultimately, whether or not business class is worth the extra cost is a personal decision. But if you can afford it, it's the way to travel!
The Difference Between First Class and Business Class
The two main differences between first class and business class are the price and the amenities. Ticket prices for first-class flights are usually higher than those for business class, but they also come with more perks, such as access to the first-class lounge, bigger seats, and more legroom.
How To Get The Most Out Of Your Business Class Flight
Whether you're flying for business or pleasure, there's nothing quite like the experience of spending some time in business class. From the moment you board the plane, you're treated to a level of service and comfort that is simply unmatched in economy class.
But with business class tickets often costing several times more than economy tickets, it's important to ensure you get the most out of your flight. Here are a few tips to help you do just that:
Arrive early and relax in the lounge – Most major airports have exclusive lounges for business and first-class passengers. These lounges often offer complimentary food and drink and a range of amenities such as showers, Wi-Fi, and private workstations. Arriving early will give you some time to enjoy these facilities before your flight.
Make use of the in-flight entertainment – Business class flights usually come with a wide selection of entertainment options, including movies, TV shows, music, and games. Make sure you take advantage of these during your flight so you can feel relaxed and refreshed at your destination.
Get some rest – One of the biggest benefits of flying business class is the chance to get some much-needed rest. If you have work to do, make use of the extra space and comfortable seat to get some work done; if not, stretch out and catch up on some sleep. You'll arrive at your destination feeling refreshed and ready to take on whatever lies ahead.
Enjoy the food and drink – Business class passengers are usually treated to various gourmet meals and fine wines. So whether you're enjoying a three-course meal or just a light snack, take the time to savor the flavors and appreciate the quality of the food and drink.
Take advantage of the perks – Many business-class airlines offer a range of additional perks, such as priority boarding and disembarkation, baggage allowance upgrades, and access to airport lounges. If your airline offers these benefits, be sure to take advantage of them so you can make the most out of your business-class flight experience
Tips For Flying Business Class On A Budget
Flying business class doesn't have to be a luxury. Here are a few tips for flying business class on a budget:
Shop around for deals. There are often discounts and promotions available for business-class flights.
Consider using points or miles to book your flight. Many credit cards offer points that can be redeemed for flights.
Stay flexible with your travel dates and times. You might find cheaper flights if you're willing to be flexible with your travel plans.
Compare prices across different airlines. Some airlines may offer cheaper business-class fares than others.
Book in advance. You can usually get cheaper fares by booking your flight further in advance.