Are you looking for ways to make a large delivery across a city or a state? Going with one-way trailers can be a great move.
But where are the best one-way trailer rental companies? Let's find out!
1. U-Haul
Having a fleet of various vehicles from four feet, eight feet to six feet by 12 feet, U-Haul is the go-to option to move your belongings at affordable rates. U-Haul also has a number of car and motorcycle trailers under its fleet for people who do not have much stuff to move.
To make things easier, U-Haul also allows you to rent utility trailers. These trailers range from four feet by seven feet to six feet by 12 feet and are perfect for companies and homeowners looking to relocate.
Requirements 
You must adhere to certain criteria to utilize U-Haul services, such as its age limitations. To rent a trailer, you must be at least 16. But if you want to rent a truck, the bar is set at 18 years of age. Additionally, you must have a driver's license to issue a rental.
If you're renting a trailer, you must have the following:
Ball Mount
Ball and relevant lighting connections
Receiver Hitch
To further determine eligibility, U-haul will check your car's towing capability and your hitch system's weight rating.
Rates 
Determining the pricing will depend on the size of your rental, point of origin, destination, and date. Once you provide U-Haul with the following information, they'll send you a quote to let you decide.
2. 1-800-Pack-Rat
With vehicles available for long and short local drives, 1-800-Pack-Rat is another one of the best one-way trailer rental companies. Many of its users have commended the service for having robust and durable cargo trailers.
Having durable trailers can be significantly helpful when you're renting a trailer for an adventure or if your route involves rough road conditions.
1-800-Pack Rat also provides other features, including 24/7 storage surveillance for its customers. Cherry on top, you also get packing and unpacking services to help you unload and load your stuff from the rental trailers.
Requirements 
To use their services, 1-800-Pack-Rat requires you to reserve the rentals beforehand. Once reserved, the service will deliver the rental to your doorstep. After receiving the trailer, the company allows you to operate at your own pace and pack up the container. 
You can also ask them for help, but you'll need to pay for the services. After you're done packing, you can call the service, and they'll take the trailer to your destination.
Rates 
To determine the quotes, 1-800-Pack-Rat requires the following information:
Your Geographic location and the distance to be traveled.
Rental Size and the Type of Rental
Moving Destination and Date.
3. Penske
Having a fleet of rentals spanning different sizes, Penske can be one of the best one-way trailer rental companies for your needs. The company offers 16, 22, and 26-foot trucks with optional trailers for towing vehicles. Penske also offers a 12-foot-long truck to facilitate your needs accordingly.
Nevertheless, one downside of choosing Penske is that it doesn't give you the choice to rent separate cargo trailers.
Requirements 
Penske doesn't have any superficial requirements. Essentially, the renter must be at least 18 years old and must supplicate two forms of identification.
Rates 
While Penske offers unlimited mileage on its one-way rentals, you must get a quote from them beforehand online. To further facilitate its customers, Penske also offers several discounts for certain groups, including veterans and students.
Having a website makes it much easier to compare rates with other services. It also saves you the trouble of driving a long distance just to get a quote.
4. Budget Truck Rental
Budget Truck Rentals brings its customers a wide array of one-way rentals to choose from. When it comes to size, the platform offers various options, including 12, 16, or 26-feet moving trucks. The company also offers an optional car carrier with the latter two sizes.
Unfortunately, Budget Truck rentals don't deal in cargo trailers.
Requirements 
When we talk about requirements, Budget Truck Rental's criteria are slightly varying vis-a-vis age requirements. While most Budget Truck Rental locations have set the minimum age at 24 to get a rental from them, some locations will allow you to get one between the 18-23 years bracket.
Nevertheless, if you are less than 24, you must provide an additional form of ID alongside your driver's license.
Rates 
While some rentals include unlimited miles, limited mileage is applicable mostly. The platform has mapping software to calculate the expected mileage when a one-way rental is booked.
Your pricing will depend on various factors, including the rental size, distance, and date. To get a quote, you can visit their website and search for available rentals on the dates you need to travel. Budget Truck Rentals also offers discounts for certain groups, including veterans and students.
5. XTRA Lease
Having the most diversifying fleet, XTRA Lease easily counts as one of the best one-way trailer companies. XTRA lease has various vehicles, including dry vans, chassis, refrigerated vans, storage vans, and flatbeds.
Most rental companies don't offer such vehicles, allowing XTRA Lease to stand out from the competition.
Requirements 
Unfortunately, XTRA lease rentals are only available to people running commercial businesses. They also require you to submit an XTRA Lease credit application to facilitate your one-way rental requirements.
Rates 
To get a quote, you must request a quote online or reach out to them at their telephone number. Ideally, your rates will depend on the terms of your rental and your daily mileage limits. 
More From Dollar Sanity:
How Much Should I Save Before Moving Out?
10 Places To Sell Used Office Furniture for Cash
How Much Does It Cost to Build a Small House?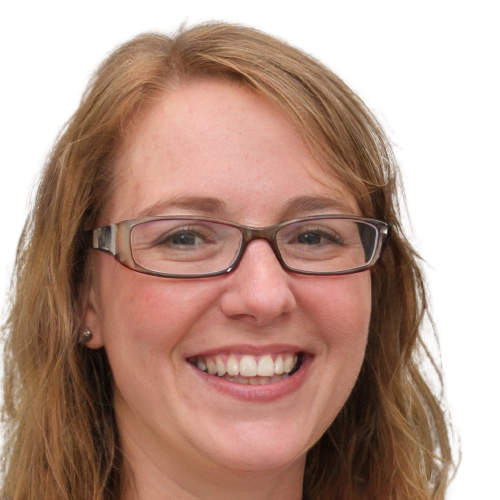 Hi, I'm Ashley a freelance writer who's passionate about personal finance. Ever since I was young, I've been fascinated by the power of money and how it can shape our lives. I've spent years learning everything I can about budgeting, saving, investing and retirement planning. So if you are looking for tips, advice, or just a little bit of inspiration to help you on your financial journey, you have come to the right place. I am always here to help, and I am excited to share my passion for personal finance with you.