If you are looking for a great deal during your next fast food meal, then you have to check out the Subway Sub of the Day.
These subs are some of the best deals out there.
That's because each 6-inch sub is offered for a discounted price of $3.49 – $3.99 and footlong for $5.99-$6.99 depending on location.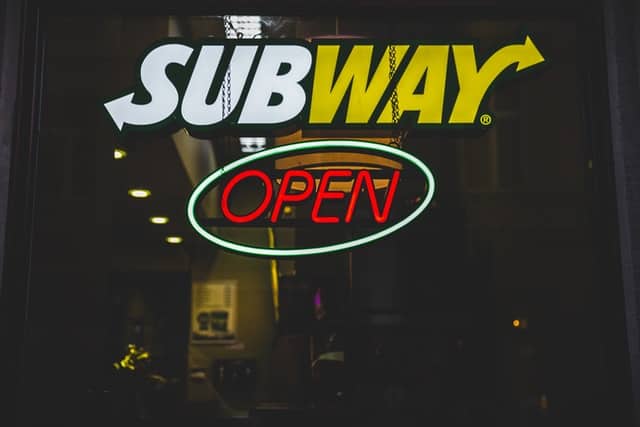 A Look at Subway Sub of the Day Deals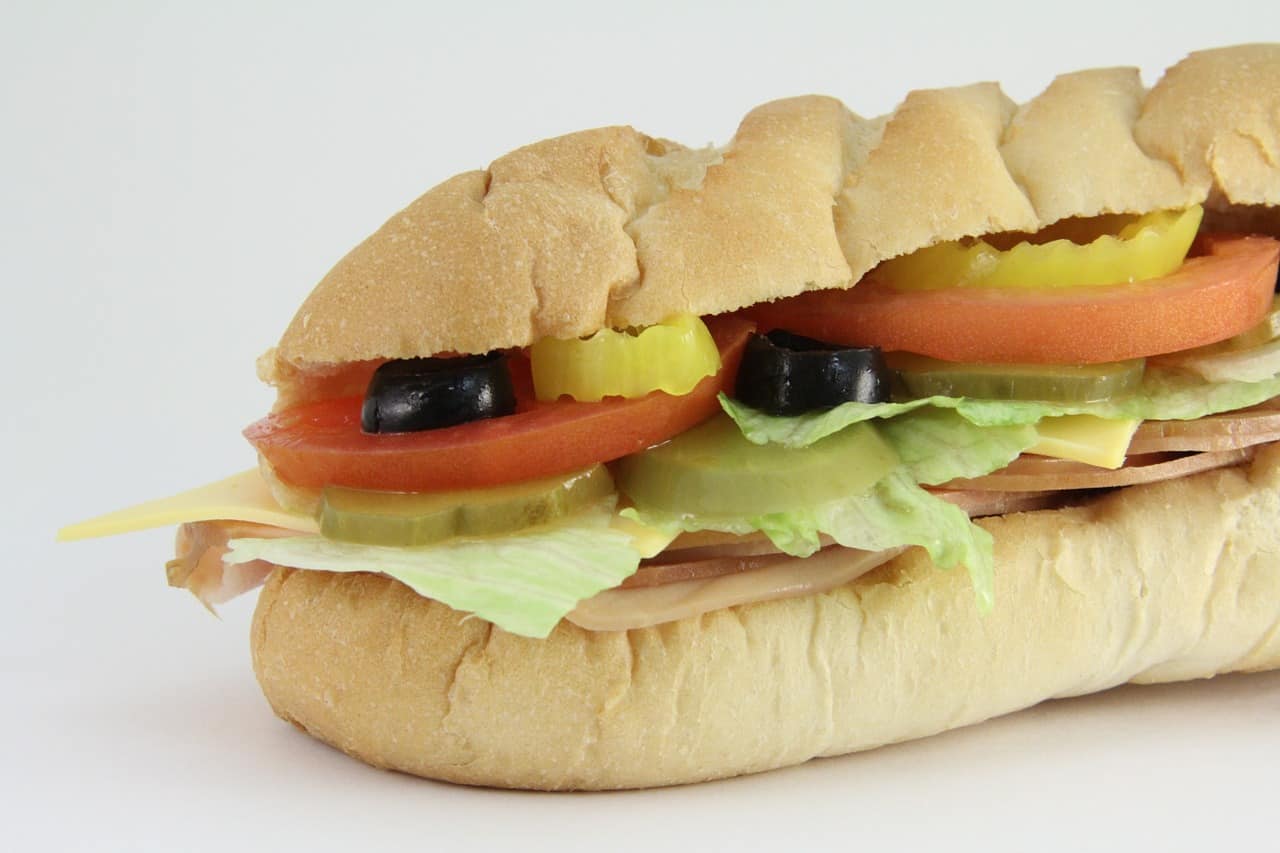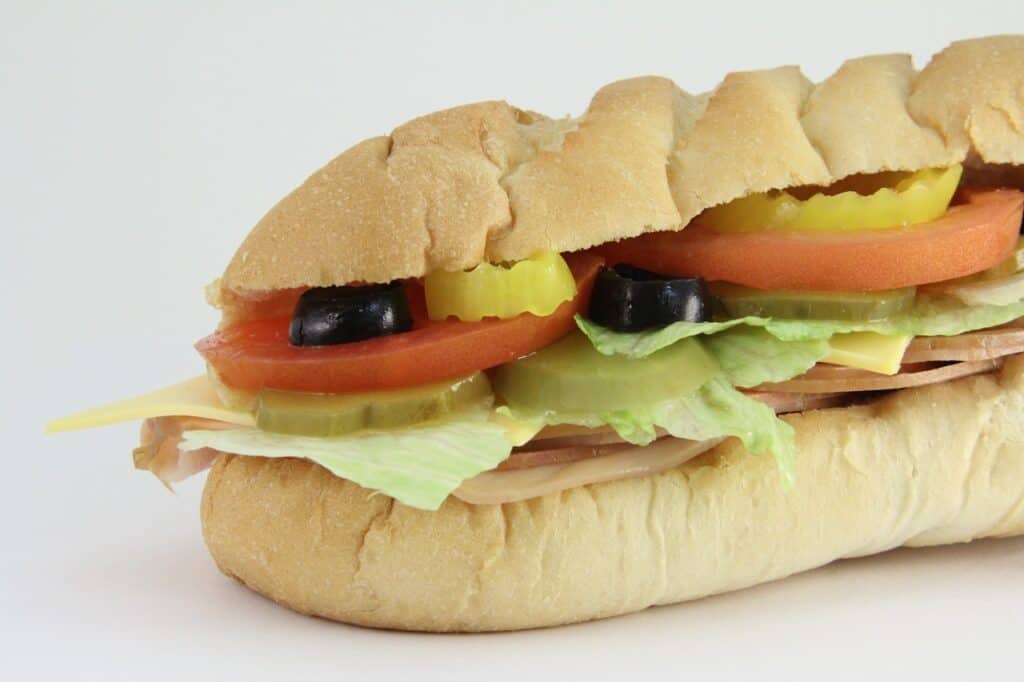 NOTE: Deals may vary depending on location. The franchise decides whether or not to participate in the promotion.
So what sub is available each day in the Subway Sub of the Day promotion? Here's what Subway has to offer.
Monday – Sweet Onion Chicken Teriyaki
This tasty sandwich is stuffed with teriyaki glazed chunks of chicken along with its fat-free onion sauce.
Add a couple of veggie toppings and you have a hearty and healthy sandwich that's under 400 calories. 
Tuesday – Over Roasted Chicken 
Do you love the taste of savory chicken?
This is a filling sandwich that you can enjoy with a couple of veggie toppings.
This is another healthy choice that comes in at under 400 calories. 
Wednesday – Turkey Breast
Subway is one of the few fast food places where you can get a tasty turkey meal.
This turkey sub is packed with protein and can be prepared just the way you want it. 
Thursday – Italian B.M.T
You won't find this sandwich at other sub shops.
The Italian B.M.T. includes Genoa salami, spicy pepperoni, and Black Forest Ham. A really unique and zesty choice. 
Friday – Tuna
Looking for a filling tuna sandwich at a great price?
Then Fridays at Subway is where it's at!
The tuna is blended with mayo to create a satisfying taste. 
Saturday – Black Forest Ham
If you want a tasty and healthy ham sandwich for just $3.50, then head to Subway on Saturdays.
You can complete this sandwich your way with an almost endless choice of toppings. 
Sunday – Meatball Marinara
The meatball marinara is a popular choice at Subway.
Hearty meatball and zesty marinara sauce, on  freshly baked bread, makes it an irresistible choice. 
Other ways to save at Subway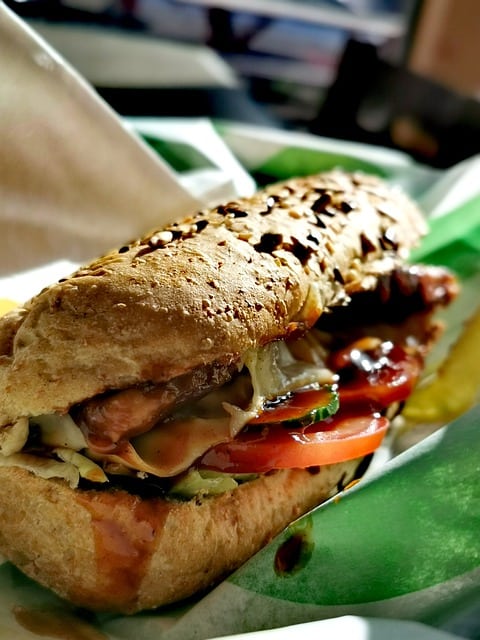 You can not only save with the Subway Sub of the Day promotion, but you can also find some great deals from the world's largest subway sandwich chain. Here's a look at some of their other top deals:
Subway MyWay Rewards Program – Download the Subway app and earn tokens for every purchase. You can get a $2 reward for every 200 tokens that you collect. Other rewards are also available.
Free footlong when you buy two – That's right. You can get your third footlong Subway sub for free. However, this offer is only good when you place your order through Subway's app or when you place your order online.
E-Mail exclusive deals – Sign up to Subway's newsletter and you will get exclusive coupons and deals right to your inbox.
Get $10 off a catering order over $75 – Got a big party? Order a Subway platter, giant sub, or 8 to-go meals with a price over $75 and get $10 off.
Taking advantage of the Subway Sub of the Day promotion
Like most fast food promotions, the Subway Sub of the Day promotion can end at any time. Be sure to check out these deals before they are gone.