Have you ever wondered if there are good places to sell sneakers for cash?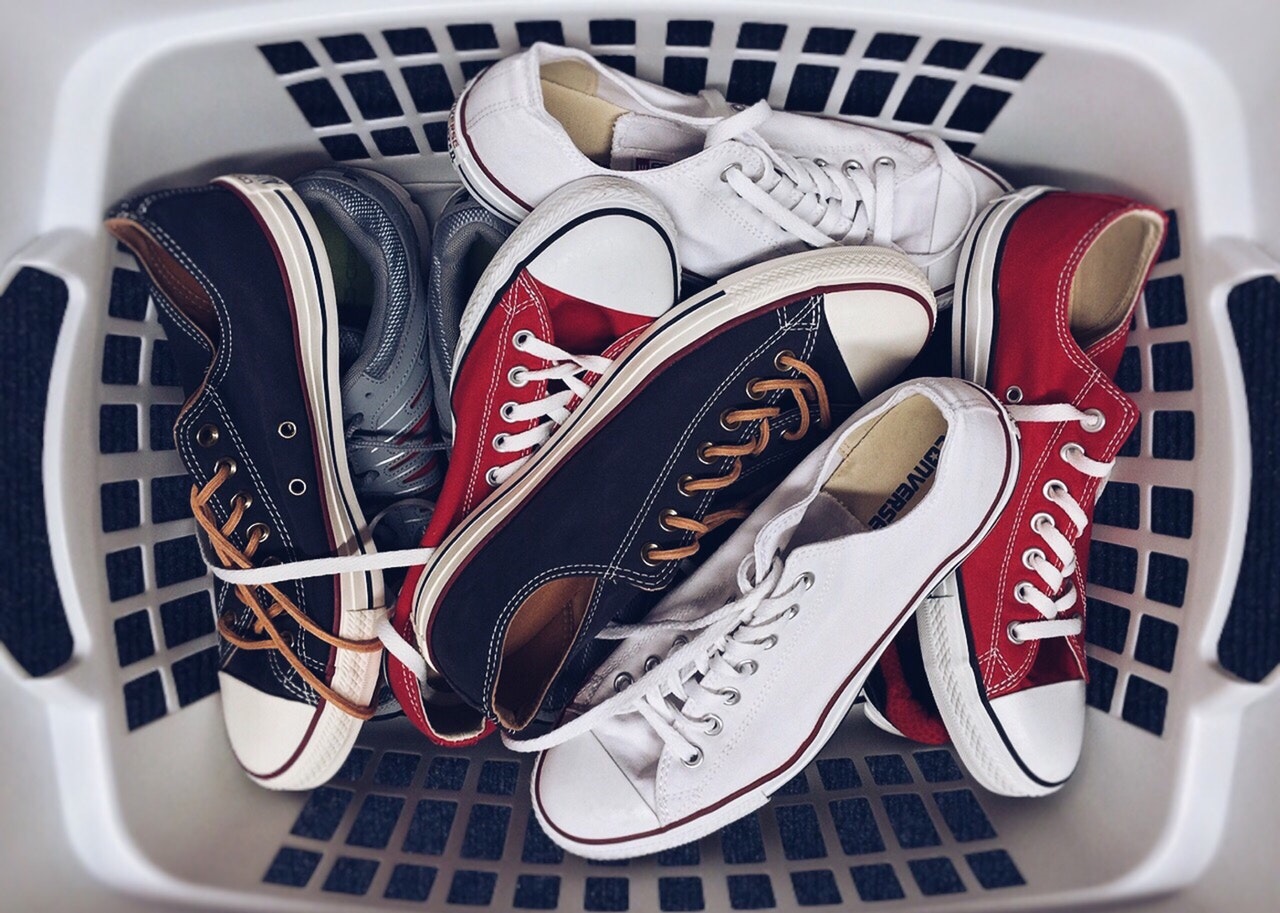 Whether you're needing to raise some extra money or are just trying to clear out some items you no longer need, selling your name-brand shoes can help you get some quick cash. Here's what you need to know.
If you're a fan of name-brand sneakers, you know the value on these shoes is high. Some major brands can cost several hundred dollars or more per pair.
If you have sneakers that you no longer wear, are they collecting dust in your closet? Have you ever wondered if you could make money selling these shoes in person or online?
If you're looking for places to sell sneakers for cash, here are some places to get started.
Dollar Sanity is now on WhatsApp channels. Find the link here to follow us.
Our Favorite Side Hustles
Download these apps to make extra cash in your spare time. Get paid to complete surveys or take photos around your city.
20M+ members
Average survey payout is $.50 – $3.00
Make money in your spare time
Trustpilot rating of 4.5/5 from more than 30k+ reviews
Earn money for simple tasks
Take photos of places in your city and get paid
Over 10M users
Get PayPal cash and free Bitcoin
9 Places to Sell Sneakers for Cash
Try these online and in-person places to sell sneakers for cash!
1. Retail stores Near You
Want to sell your sneakers, but don't want to mess with shipping? See if it is possible to sell your shoes locally!
There are consignment stores and resell shops that purchase gently used clothes and shoes that can help you make some cash from your old items.
While consignment shops do take a percentage of the sale and often usually only pay if your item(s) sell, consigning your fashion finds can be an easy way to make money.

2. Online sneaker stores
Don't have any local resale options near you? You may have luck selling shoes online.
Selling new and gently used fashion items including shoes is possible online, and there are a variety of websites and apps that can help make your sales possible.
Look into sneaker-focused resale stores like Sole Supremacy and StockX.
3. ThredUp
ThredUp is a popular platform where you can sell sneakers, other shoes and other fashion items.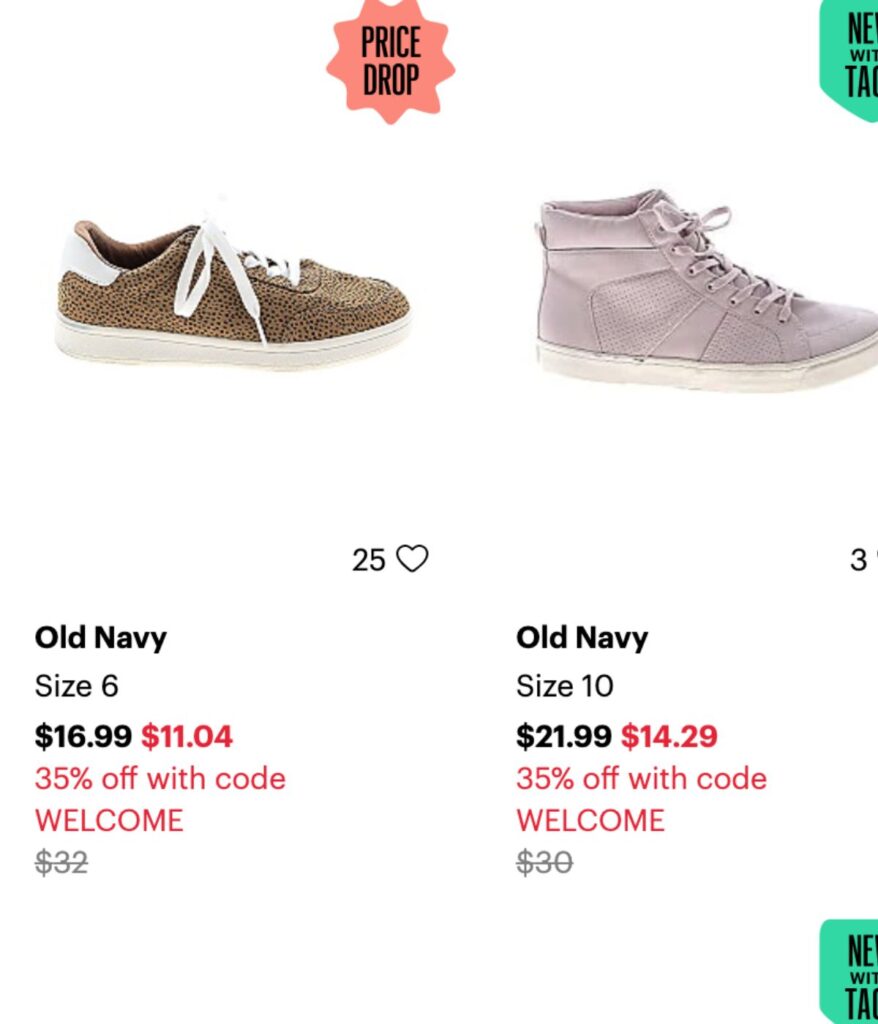 If you are sure that your sneakers at in good condition, just order a clean-up bag from the platform.
Once the bag arrives, put the sneakers inside and ship them back to ThredUp.
Their reps will inspect it, and if they are convinced of its quality, they will list it on their platform for a minimum of 60 days and pay you for it once it is sold.
4. Craigslist
If you're looking to sell more locally, Craigslist is an excellent option. Take photos of the footwear that you are looking to sell, and create a free posting.
To make sure that your price is competitive, it can pay to do a little bit of research on other shoes available for sale.
In addition to providing images, you'll also want to list the size, condition, any damage and any other relevant details.
Looking for other side hustle ideas? Check out:
12 Ways To Make Money Doing Nothing at All
10 Ways To Make $70 A Day on The Side
5. Poshmark
This fashion-forward resale app helps buyers resell sneakers and other fashionable accessories. It's free to post sneakers for sale on Poshmark, and then once they sell, the site takes a small fee.
Poshmark takes a flat fee for sales under $15 and a percentage of the sale for sales over $15. Because this site focuses on fashion, name-brand sneakers will do better than non-branded items.
Selling on Poshmark for the first time? Check out these tips for buying and selling on Poshmark.
6. Flyp
Still looking for the best places to sell sneakers for cash? Give Flyp a try! Flyp makes the process very easy for you because they have an active staff who handle everything.
You only have to send the sneakers to them, and their staff will take professional pictures of your sneakers and upload them on the platform. If sold, they deduct their commission and pay you the rest.
7. Facebook Marketplace
While scrolling through Facebook, you may have discovered that they have a marketplace where you can sell various goods locally.
This can be another place to sell your sneakers for cash. Often, you'll meet up in-person to do the exchange, but you can also offer to ship the sneakers.
There is no fee involved, but you will be responsible for posting the listing and handling inquiries. For the best results, join several buy/sell groups for your area to maximize the number of people who see your posting.
8. eBay
On eBay you can sell all kinds of items, including sneakers. As a seasoned eBay seller, I have sold various items on the platform.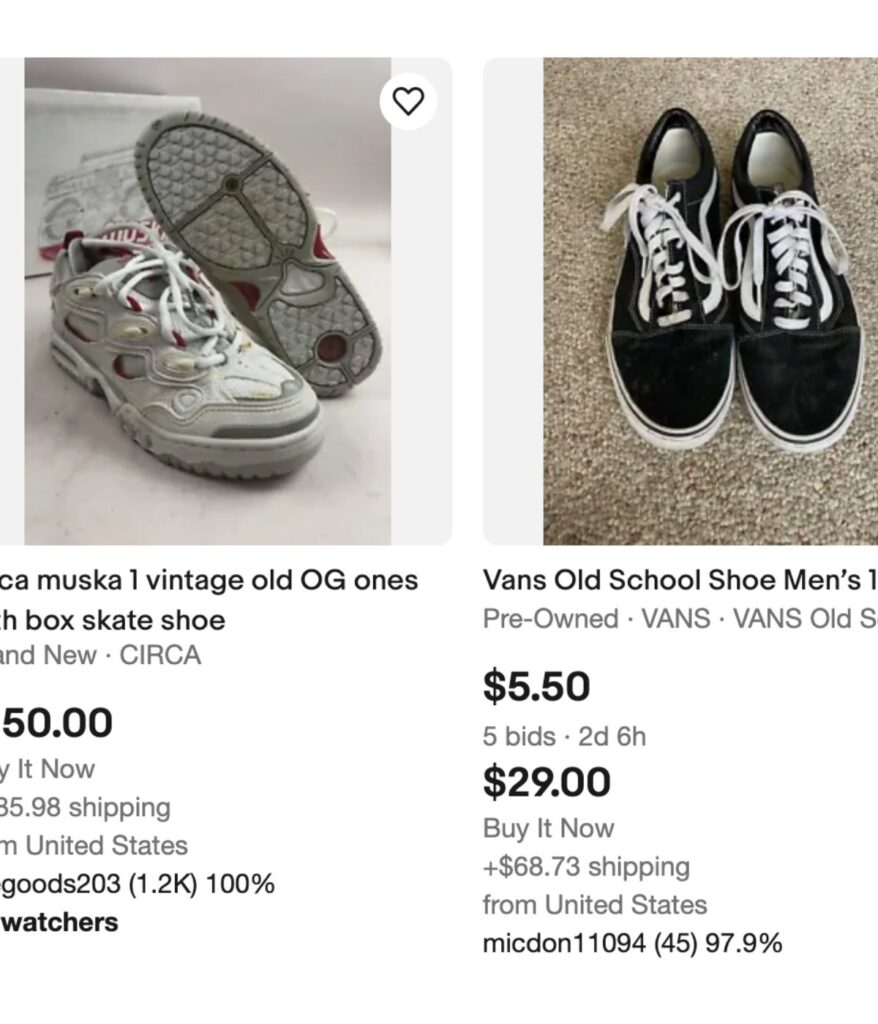 eBay is a great option for selling sneakers because it has a vast audience of buyers who are looking for unique and hard-to-find sneakers.
One thing to keep in mind when selling on eBay is the fees. eBay charges a small fee for listing items and takes a percentage of the final sale price, so it's important to calculate this into your price.
9. StockX
StockX is an online marketplace that specializes in sneakers and streetwear, and it's a popular platform for sneakerheads and collectors to buy and sell their favorite shoes including Adidas Yeezy, Reebok and Retro Jordans.
Selling on StockX can be a bit different than selling on other marketplaces because it's a bidding platform. This means that buyers can bid on your sneakers, and you have the option to accept or decline the offer.
While StockX charges a fee for each transaction, it's a small price to pay for the security and legitimacy the platform provides.
Additionally, the bidding process on StockX can sometimes result in a higher sale price than other marketplaces, making it an excellent option for sellers who have rare or highly coveted sneakers.
Tips for Selling Sneakers for Cash
Before listing your shoes for sale, you'll want to make sure they are clean and in as good a condition as possible.
Take several good pictures of all angles of the shoes, including the bottoms which can give potential buyers a good idea of the level of wear. You'll also want to include all the important details such as age, style, size, etc.
Before posting, you'll also want to do your research on the individual places to sell sneakers for cash. Fees do vary from site to site, however, earning some income from a sale is better than nothing if the shoes are collecting dust right now!
Most online selling platforms will help market the shoes on your behalf but will charge you a transaction fee if they can link you with a willing buyer. Posting your listing is typically free, and you usually only pay after the sale is made, which is deducted from the selling price.
Ultimately, if you're cleaning out your closet and looking to sell some of your old shoes, the good news is that there are lots of places to sell sneakers for cash.
Whether you sell your shoes locally via a consignment shop, on Facebook or on Craigslist, or promote them on a fashion app, selling used sneakers is easier than you think.
Want to replenish your shoe collection? Don't miss these ways to get free shoes online.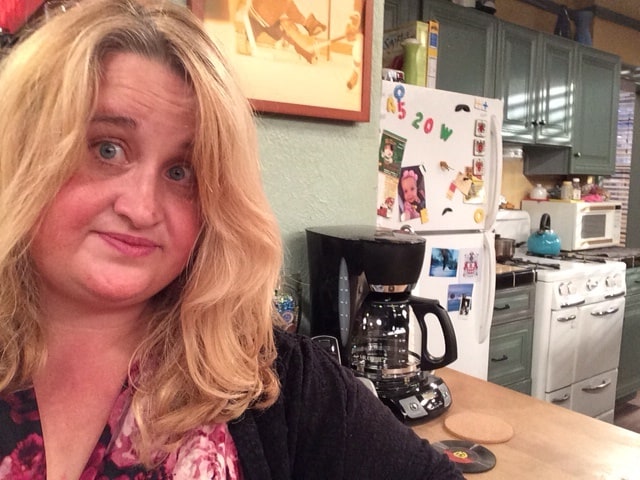 Kim Ritter is a frugal living expert, blogger and mom of two from small-town Iowa. What began as an effort to help her family save a few dollars a month has now transformed into a full-time passion to help other parents money. Visit her online at twokidsandacoupon.com and follow her on Twitter at @2kidsandacoupon for more ways your family can have fun on a budget. She's a regular guest on the TV show 'Hello Iowa' on WHO 13, a leading television station in Des Moines, Iowa, where she appears as a money-saving expert.