Are you looking at Jyve as a way to earn extra money and wondering is Jyve legit? Here is what you need to know about this gig work app and how to use it to earn money.
What is Jyve?
Stocking retail stores is a big task, and many retailers do not have adequate staff to keep everything on the shelves.
Jyve offers a solution for these stores and for individuals looking to make extra money on the side, by offering jobs that revolve around maintaining the product in coolers, displays, racks, and shelves.
A flexible job opportunity, Jyve allows you to work regularly on your schedule and offers the ability to set your own hours. Individuals can even keep their full-time job and just use Jyve as a part-time gig to supplement their earnings.
Since the hours are flexible, students and individuals who want to create multiple streams of income can easily work regularly.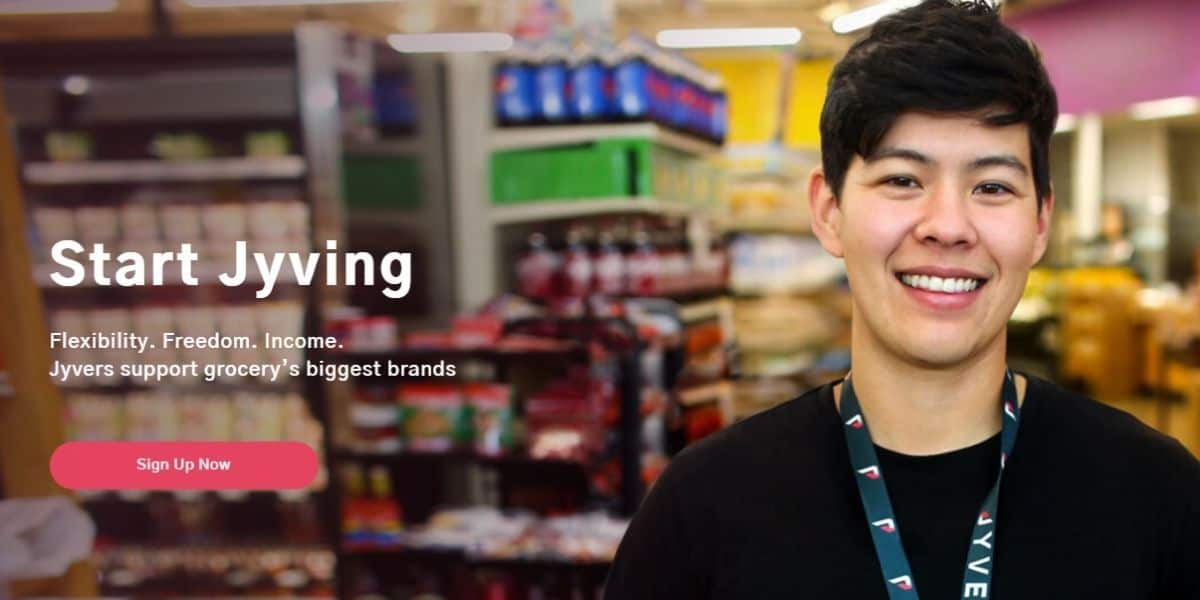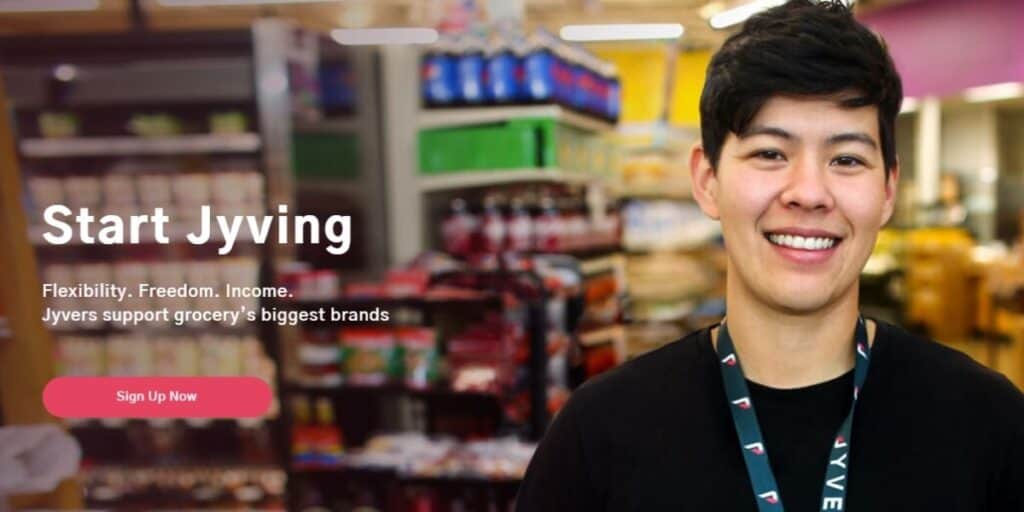 What are the Jyve job requirements?
With minimal requirements, applying for a job at Jyve is pretty simple. Basic requirements are that applicants must be at least 18 years or above of age and have an iPhone running IOS 10 or later.
Individuals who are applying for Jyve opportunities must also be eligible to work in the United States. Most gigs available on this service are physical ones and applicants do need to be able to carry, lift and move objects that can weigh up to 40 pounds repeatedly without assistance over long periods. They also need the ability to read information that can be in small print.
While the requirements aren't that extensive, Jyve does make sure that applicants are qualified for the tasks they applied for, as well as that they receive training and certification if needed. Applicants at Jyve report the interview process is quick and easy, and overall is a favorable experience.
How much does Jyve Pay?
While the average pay for Jyve does vary depending on the gig. They pay per job, not per hour but you can expect to earn from $15 per hour for grocery merchandisers to $17 per hour for their grocery associate gigs.

The pay does vary depending on how much and how often you work and employees are typically paid quickly. Most employees are paid one week later for the work they did the previous week. 
Because work through Jyve is on a freelance contractor basis, individuals are responsible for reporting and paying their own taxes. United States Jyve contractors who earn over $600 in a given year will receive a 1099 tax form.
If this experience is new to you and you are unsure how to handle these tax payments, it's recommended that you consult with a tax advisor on how to do so.
What is the Job Description?
Jyve helps find potential gig workers for major retailers and companies. Workers who were rehired by Jyve for the gigs are called Jyvers. Applicants will be given a list of different tasks, which can range from ordering, stocking, display building, brand ambassadorship, or even shelf auditing.
Jyve provides its workers with a wide array of jobs to pick and choose from and workers are essentially tasked to complete a task from the variety of tasks needed to be completed in the store.
While most Jyve gig opportunities require work in the store, there are some postings that help with e-commerce gigs.
These opportunities can include helping a grocer or retailer with their online presence, physical picking and packaging of the goods, and the final step of delivery or pick up. Jyvers can pick and choose and see which options suit them best.
Typically for most quick cash gigs, Jyve workers will maintain and restock products on store shelves, coolers and displays. This includes reporting inventory levels, transporting products if necessary and rotating products. Tasks can include changing out or taking down displays and signage.
Other tasks can also include removing defective or damaged products and cleaning. Communication skills are important and Jyvers will need to report product levels and be able to represent brands by building professional relationships. Operating a motor vehicle may be required for some tasks.
How to Sign Up for Jyve
Jyve currently accepts applications online. The first process to becoming a Jyyer is to register for an account. During the registration, you will need to provide information regarding your skillset and your background.
After this, you will need to complete a video intro, and then you will move on to the onboarding process. In this, you will get Jyve certifications, which are typically completed online.
After the onboarding process, you may shadow or work with an experienced Jyyer before entering the field. Once all of the onboarding is completed, Jyve will help you match with open gigs in your area.
Can you make money with Jyve (Is it legit)?
Jyve is a legit gig service and offers workers the opportunity to make extra money. Most open positions are of a physical nature and can include stocking shelves and other manual tasks at retailers in your area.
Most Jyver reviews seem happy with their choice to work with this service, while a few have expressed dissatisfaction with the physical requirements. If you are physically able to complete this work and are looking to supplement your income with a position that has flexible hours, Jyve may be a fit to help you earn extra income.
Looking for more ways to make money? Check out our tips and ideas to make money doing nothing.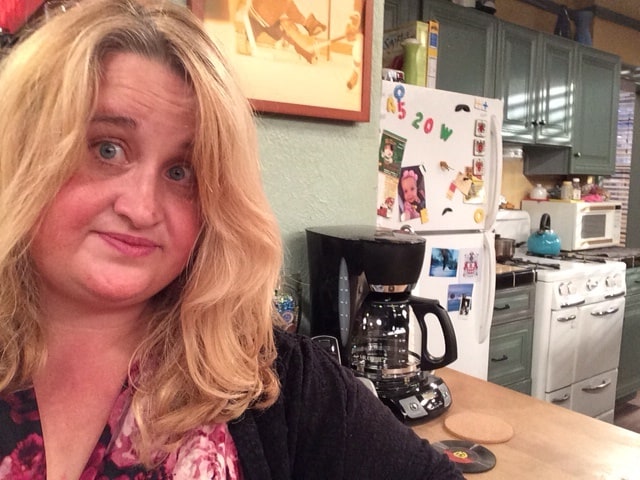 Kim Ritter is a frugal living expert, blogger and mom of two from small-town Iowa. What began as an effort to help her family save a few dollars a month has now transformed into a full-time passion to help other parents money. Visit her online at twokidsandacoupon.com and follow her on Twitter at @2kidsandacoupon for more ways your family can have fun on a budget.