Are you looking for some extra income and wondering if Gigwalk is legit? Here's what you need to know about this app that helps connect those looking for work to those needing help.
Having side hustles or working different gigs has not only become a regular thing for many individuals, it's become a lifestyle for many. Whether you're doing different gigs occasionally as a part time thing to help make ends meet, or are doing them regularly as a full time alternative to a 9 to 5 job, side hustles can be a lucrative way to earn extra income while having a flexible schedule.
If you have not yet started with gig work or are just getting started, you may be wondering how to find different opportunities. One app growing in popularity is Gigwalk. Featured in major news outlets like Forbes and CNN, it is growing in popularity. If you're wondering is Gigwalk legit and is it worth it, here's what you need to know.
How does Gigwalk work?
Gigwalk is an app that helps you make money by completing different kinds of gigs. This app is available on iOS and Android devices and can provide you with little tasks you can complete in exchange for money based on your geographical location. The people who work gigs for Gigwalk are known as gig walkers.
Once you set up your account on the Gigwalk app, you will have to allow the company to access your location. By tracking your given location, the app will show you all the local gigs you can participate in and complete. The interface itself is quite easy to navigate, making the process of becoming a gig walker very simple. Gigwalk essentially allows its employees to make money regardless of where they are located in the city. By providing your location, you won't even have to choose which gig is close to you as the application will help figure that out for you.
How much does it pay?
Much like other side hustles including Fiverr and DoorDash, how much you earn through this app depends on your determination and commitment. The gigs that you choose also play a huge part in determining how much you earn too. 
Gigwalk reviews online state that most gig walkers can earn about $12 to $20 an hour if you work hard and take gigs regularly. The amount of gigs available might vary somewhat based on your geography and the number of job offers is higher in cities than in small towns.
How long does it take to complete a gig?
The Gigwalk app displays a wide selection of gigs you can choose from. Gig walkers can pick tasks that interest them and that can easily be completed on their schedule. The amount of time needed depends on the gig itself. Some can be as quick as 5 minutes or be as long as a couple of hours. The duration of the gig will have a large impact on the pay. The time given for each task will be more than sufficient and everyone participating in the gig can complete them within or even before the set time.
What kind of work is required for gigs?
A majority of Gigwalk's work is as simple as taking a few photos and uploading images. Many of these can be taken at local stores and retailers. Gig walkers are asked to photograph certain products so that their visibility and conditions in supermarkets can be checked. Many companies need this information so that they can check the efficiency of the product and evaluate their marketing strategies.
This work is simple to do, especially if you're already at the store. If you're not, all you would have to do is jump in your car and drive to the store for a quick snap. Other gigs may require photos of outdoor locations such as taking photos of a nearby business or bank.
Every task is different and each gig will have a set of requirements that the buyer needs from the seller. All the gigs on the application are quite simple and can be accomplished using most smartphones.
What's better: shorter or longer gigs?
In terms of payout, the longer a gig is, the more it will pay. However, longer gigs will require more effort and be more time-consuming as well. Shorter gigs tend to pay you less and thus give you less earning potential. You get to decide on the right gigs for you and how much effort you want to put into this application.
Where is Gigwalk available?
Gigwalk is not available in all areas at this time. Right now, most of their gigwalkers area in major US cities, Canada and the UK. Gigs also tend to be available more around larger populated areas. Some smaller towns might also support Gigwalk, but due to fewer retailers and lower populations, there may be fewer opportunities available.
Is Gigwalk worth it?
Gigwalk is definitely a side hustle opportunity if you are looking for a flexible form of income. It is also perfect for students who don't qualify for other food delivery jobs, either due to age or other limitations. It can be perfect for someone who is looking to earn a little extra money every week. Those who have regular 9-to-5 day jobs may find balancing gigs a little more tricky, however this is a side hustle that can be done in your free time, and on your schedule. While it may not offer a full time income potential, Gigwalk can provide an additional way to earn money when you have time available. 
Is Gigwalk legit or a scam?
Gigwalk is most definitely legit. Their users have posted lots of positive reviews and many Gig Walkers have reported that they were paid promptly within 24-48 hours after completing the gig. Earning potential definitely varies by the amount of time you have and your motivation to accept new opportunities. But overall, Gigwalk can provide an extra stream of additional money to help supplement your income.
Looking for more side hustle ideas and easy gigs that you can do to earn extra income? Check out this list of 114 side hustles to make extra money in 2021.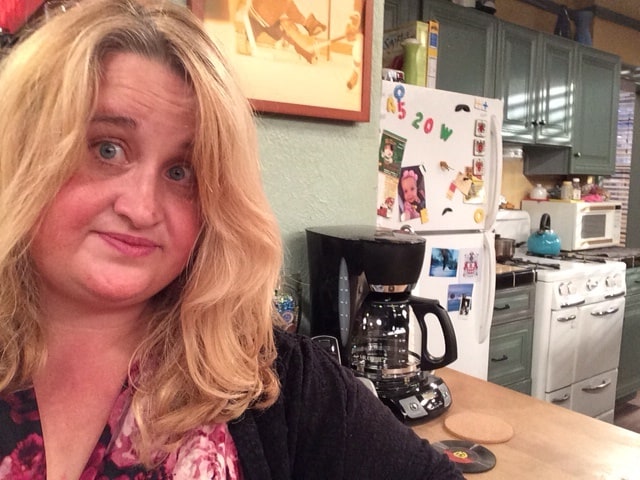 Kim Ritter is a frugal living expert, blogger and mom of two from small-town Iowa. What began as an effort to help her family save a few dollars a month has now transformed into a full-time passion to help other parents money. Visit her online at twokidsandacoupon.com and follow her on Twitter at @2kidsandacoupon for more ways your family can have fun on a budget.