Are you someone who prefers to pay for your hotel stay in cash?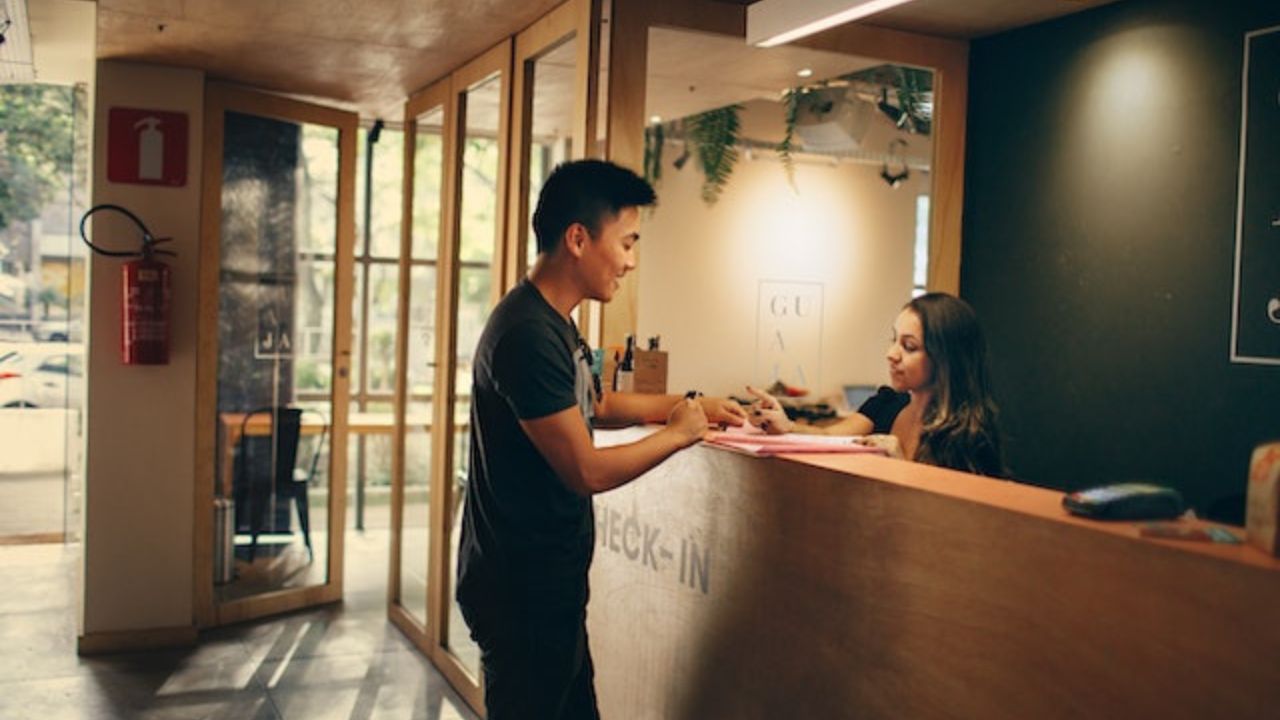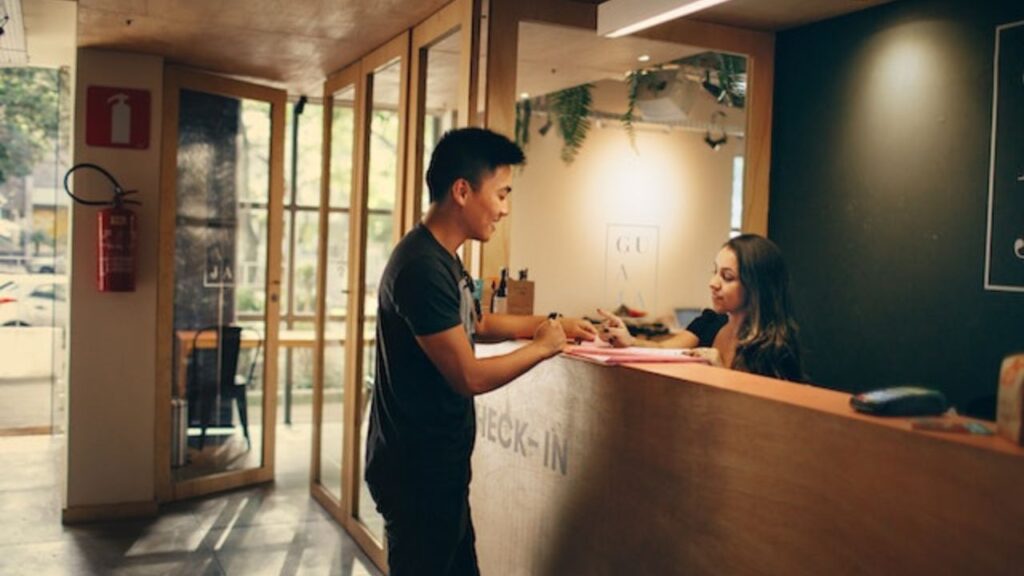 While credit cards and online payments have become increasingly common in the hospitality industry, there are still hotels out there that will accept cash payments.
Keep in mind that even if a hotel accepts cash, you will typically be required to put down a credit card or cash deposit to cover any incidentals during your stay. Here, we will share some tips for finding hotels that take cash and offer advice on navigating the payment process.
Hotels That Take Cash
Whether you're planning a weekend getaway or a long-term stay, this guide will help you find the right hotel that meets your needs and preferred payment method.
Motel 6
The Motel 6 chain has been well for providing inexpensive, but pleasant, lodging. This hotel chain's willingness to accept cash payments across the board in the United States is among its many attractive features.
Because of this, it is a great option for those who don't use credit cards or prefer to pay in cash. They also demand a deposit in the form of cash upon arrival.
Hilton Hotels
Hilton Hotels is a well-known global brand that offers luxurious accommodations and exceptional guest services. While their policies on cash payments can vary by location, many Hilton hotels may accept cash payments at check-out as an option for settling the final bill.
From my personal experience, to secure a room reservation, they require a credit card to be held on file for incidental purposes. However, you can pay with cash upon the completion of your stay, and your credit card will not be charged.
Hilton hotels often offer a wide range of amenities such as on-site restaurants, fitness centers, and pools, and their loyalty program, Hilton Honors, provides guests with exclusive perks and benefits.
Read: 7 Hotels with Free Breakfast
Similar: Hotels That Allow You to Check in at 18
Red Roof Inn
Red Roof Inn is a mid-range hotel chain that provides comfortable accommodation at an affordable price. Most of its locations accept cash payments, but they may require a credit card for incidentals.
However, you can still pay for your room in cash. With its comfortable rooms, friendly staff, and convenient locations, Red Roof Inn is an excellent choice for travelers on a budget.
Extended Stay America
If you're looking for an extended-stay hotel chain that accepts cash payments, Extended Stay America is an excellent option.
All its locations accept cash payments and require a deposit upon check-in, which can also be paid in cash.
With fully equipped kitchens and spacious rooms, Extended Stay America provides all the comforts of home at a reasonable price.
Howard Johnson
You may pay in cash at most Howard Johnson hotels, which is a major perk for those on a tighter budget.
The accommodation itself may be paid for in cash, however, they may need a credit card for incidentals.
Radisson
Radisson Hotels is a well-known hospitality brand with properties across the globe, offering a range of amenities and services to cater to the needs of its guests.
While Radisson's policies on cash payments can vary by location, many Radisson hotels may accept cash payments as a payment option.
Radisson hotels are known for their stylish decor, comfortable accommodations, and exceptional guest services, making them a popular choice for both business and leisure travelers.
Travelodge
Hotels of the Travelodge group are among the cheapest in the world, and most of them only take cash payments.
It's possible that certain establishments may only accept credit cards as a form of payment, nevertheless.
Red Lion Hotels
The Red Lion Hotel Group is a good example of a mid-priced hotel company since it offers comfortable rooms at affordable rates. Cash is accepted at most businesses, while credit cards may be necessary at others.
If you want to pay in cash, you should probably double-check with the hotel beforehand. Red Lion Hotels offers great value for the money with its spacious rooms and friendly staff.
Fairmont Hotels
Fairmont Hotels may accept cash payments, but it is best to check with the specific hotel you are planning to stay at as policies can vary depending on the location and circumstances.
Note, that you'll also need to have a credit card to put on file in case of damages or $300+ for a deposit.
Local, Family Owned Hotels
While larger chain hotels may have stricter policies that require credit card payments, most smaller, independent hotels or motels may be more likely to accept cash payments,
Small family-owned hotels are often more flexible with their payment options, including cash payments. This is because they may not have the same infrastructure or financial requirements as larger chain hotels, which can make it more difficult for them to accept cash payments.
Also, family-owned hotels may prioritize building personal relationships with their guests and providing a more personalized experience, which can be reflected in their willingness to accept different forms of payment
Things to Consider When Paying with Cash at a Hotel
Deposit Requirements
Many hotels that accept cash payments require a deposit upon check-in. Ensure you inquire about the deposit amount and whether it can be paid in cash.
Identification Requirements
If you plan on paying with cash, your hotel could ask for a second form of identification (such as a driver's license or passport) at check-in.
Incidents
Some hotels may require a credit card to be put on file for incidents, such as room service or damage to the room. Make sure you inquire about this before booking your room.
Cancellation Policy
Due to their stringent cancellation policies, your money may be lost if you cancel your reservation at some hotels. It would help to read the hotel's cancellation policy before making a reservation.
The Bottom Line
Finding a hotel that accepts cash payments may be challenging, but it is possible. The hotels listed above are just a few examples of hotels that accept cash but policies vary by location, so it is always best to call ahead and confirm payment options before booking your room. Additionally, be prepared to provide additional identification and a deposit upon check-in.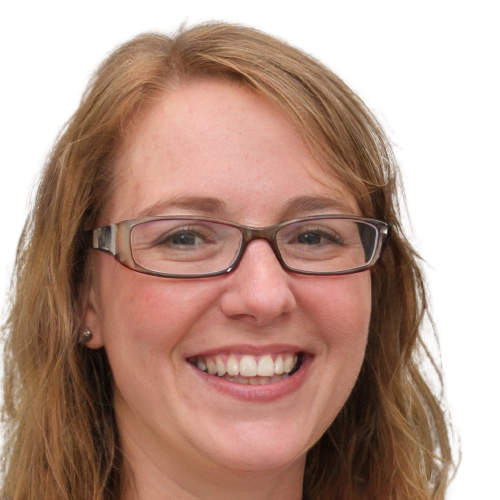 Hi, I'm Ashley a freelance writer who's passionate about personal finance. Ever since I was young, I've been fascinated by the power of money and how it can shape our lives. I've spent years learning everything I can about budgeting, saving, investing and retirement planning. So if you are looking for tips, advice, or just a little bit of inspiration to help you on your financial journey, you have come to the right place. I am always here to help, and I am excited to share my passion for personal finance with you.