Looking for a home equity alternative? Well, they say when you truly need something, there'd be a definite way to get it. 
Hometap brings to you that alternative which is not only effective but proficient in its facilities. When you look for investing that would bring you the best possible returns, you look for home equity. 
Home equity brings about the opportunity to invest in homes in exchange for a percentage of the home's future value. The investment plans need to be profiting and worth the wait. Here, you'll learn about Hometap, how it is legit, and the solution to all your home equity loans.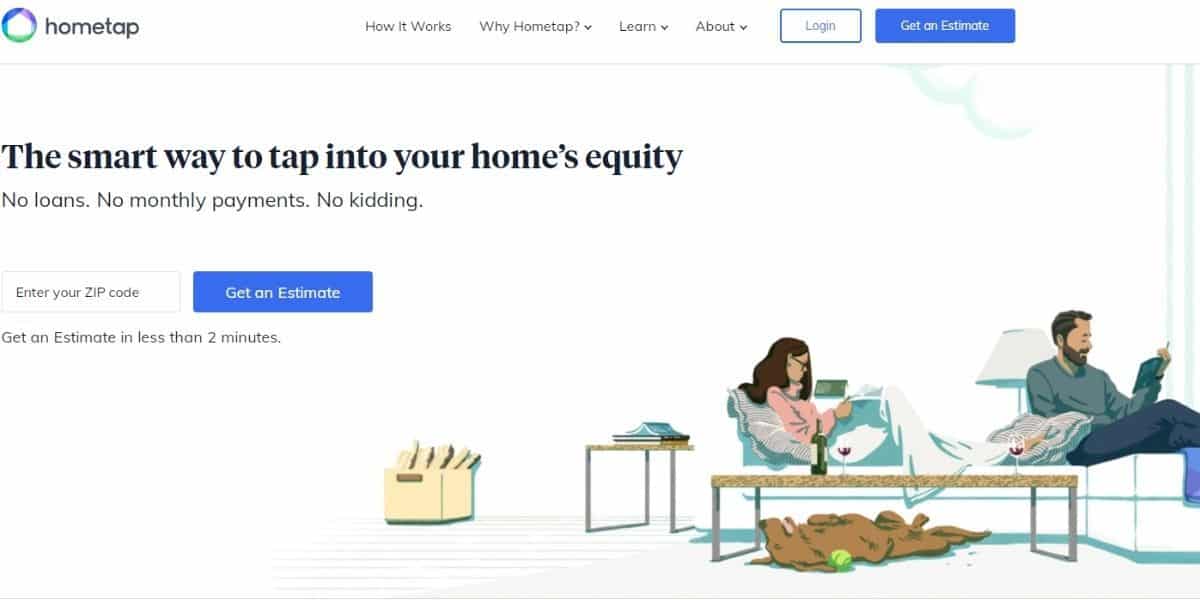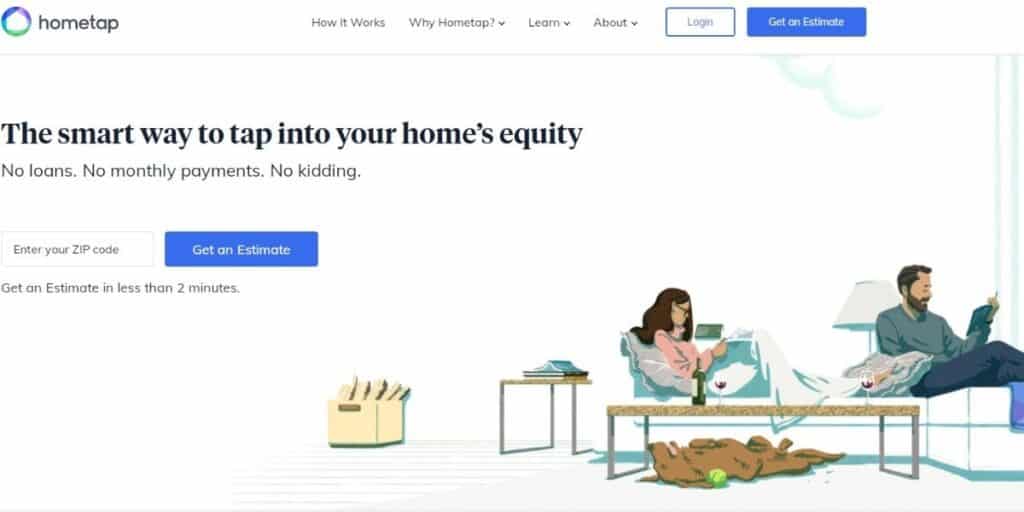 What Is Hometap?
Hometap is a fresh and innovative alternative to home equity loans. The finance company was established in the year 2017 and has been in business ever since. Based in Boston, the company enables homeowners to invest in their home equity in a fresh approach.
It is a newfound way to keep track of your home equity loans, much different from typical home equity loans. Now you need not advance your loan while paying them in monthly installments, Hometap got you back while investing in your home equity.
How Hometap Works?
The company of Hometap serves the homeowners in Arizona, California, Florida, Maryland, Massachusetts, Michigan, Minnesota, New Jersey, New York, North Carolina, Oregon, Pennsylvania, Virginia, and Washington.
The working of Hometap is pretty straightforward. Let's start from the Basics before we explain the process comprehensively.
The Basics
Hometap enables homeowners to gain some profit out of their home equity. The system is different than that of a loan. It doesn't require you to pay back on debt for months. 
On the contrary, Hometap invests along with you and accompanies you in the process once the home's selling is done.
The eligibility criteria depend on the property to be analyzed. However, the base of the qualification for Hometap home equity facilities are as follows:
Your home is located in one of the eligible states.
Your credit score is above 600.
You have 25% as your minimum equity in your home.
Your investment amount is below 30% of your home value or below the maximum investment amount of $400,000.
Application Process
Your home equity in return for cash from Hometap is an easy process. First, you should estimate your desired property through an online investment inquiry which is a quick process. Once you are evaluated for eligibility, Hometap explains to you the entire procedure.
Once you move ahead with the process, proceed with a home appraisal so that Hometap is in the loop regarding the current value of your home. Once approved, Hometap will make the final investment offer between 5-30% of the current value of your home, which will be up to $400,000.
After all the formalities are done and dusted, you will be on the other end of receiving the money with your complete control over it. As you'll be free of any new debts, you won't have any monthly debt payment in the budget.
Repayment
When all of the legalities are over, you should be ready by the time to end your investment term. That is when Hometap shall collect their Hometap Share of the agreed percentage of your home's sale price.
Hometap will be benefitting much if the value of your home rises or a loss in case it loses its value in the years.
Generally, the Hometap investment length is ten years. When it's time to pay off the investment, you have the option of buying it off with savings, taking a loan, or selling your home within the time when it has a good value in the market.
All homeowners abide by the investment terms when in business with Hometap. That includes paying the mortgage, maintaining the homeowner's insurance, staying updated with the property taxes, and maintaining the house.
But Is Hometap Legit? 
Hometap is a genuine platform with a rating of 4.8/5 stars on Trustpilot from satisfied users with its features. 
It is one of the new approaches which makes it hard to trust abruptly. However, all the users have reviewed to have excellent experiences with almost none to minimal negative reviews. 
Not only are they among the top-rated finance companies, but they also have an A-rating from BBB (Better Business Bureau), and you already know how big of an achievement that counts to be!
Benefits of Using Hometap
The benefits of using Hometap are as follows:
No Loan Payment and No Interest
Hometap is an investor. Thus, it frees you from making additional monthly debt payments or interest rate changes. You can also use the Hometap existing fund to pay off debts and as a bonus for eliminating or reducing other monthly payments.
No Home Inspections
Hometap believes in third-party home appraisals. However, it does not involve home inspections in any way during the term of the investment. You need not engage with the company before it's time to sell your home or to settle the investment.
Easy, Straightforward Process
The entire Hometapping process, from the basics to the application process, is a smooth sail. The whole procedure takes only about two weeks, from filling in the application online to funding. It makes it faster than most traditional lenders or home loan options.
No Impact on Your Credit for an Estimate
Hometap ensures there is no hard credit inquiry to evaluate your eligibility for the equity investment. It means that your credit score would be at no harm when offering you an investment estimate on their website.
Drawbacks of Using Hometap
The drawbacks of Hometapping are as follows:
10-year-limit
You have a limit of 10 years, making it difficult to find another source of funds to repay the investment. Long-term homeowners should be cautious while they invest in home equity under Hometap.
Forced Sale Risk
If you cannot pay the investment amount in the agreed term, you'd be left with no option other than to sell your home, sometimes even without your will.
Increased Payout from Your Home's Appreciation
If the value of your home increases during the investment term, you'll have to pay a much bigger percentage than you may have received.
Final Words
Hometap is a fresh alternative to traditional home equity loans. It allows you to invest in your home equity while they invest alongside you.
Considering your current circumstances, like how much cash you need, your visions for your homes, and a comprehensive idea of the real estate market, will help determine if you need Hometap to the rescue.
Always make sure to consult your mortgage lender before investing in home equity loans or cash-out refinance. That will take you through better planning and execution of your finances!