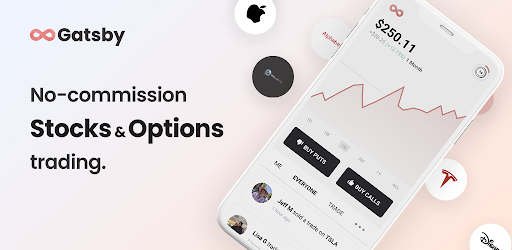 Are you thinking about using an app to invest and trade stocks, ETFs, or options? In this Gatsby review, we'll cover what the Gatsby app is and how you can use it for commission-free investing (and even earn rewards!).

Apps are making investing easier than ever before. Allowing both newbies and experienced investors to purchase, trade and sell right from their smartphones, these apps are changing how individuals can invest. If you haven't tried investing through a mobile app yet, you may be wondering what investment app is best for you.

In this article, we discuss Gatsby, a few of its pros and cons, and the basics of how to use it to begin investing. Here is our Gatsby review and what you need to know before getting started.
What Is the Gatsby App?
The company Gatsby Digital, Inc. was started in 2018 and was primarily started as an options trading platform. Now, you can also buy and sell stocks and ETFs with the app. However, it's still mostly of interest to investors who want to try out options trading.
Gatsby also has social features allowing investors to see the trading actions of their friends on the app, and an innovative approach of reward program called Gatsby Rewards. 
How the Gatsby Mobile App Works
Gatsby is available on your mobile devices in the form of an app. In fact, it is a mobile-only platform and does not operate with desktop trading. All you need to do is download Gatsby's mobile app and create an account. You can start investing with as little as $10. Here's more about how it works.
Gatsby features
Here are a few mobile features available on the app that makes trading easier and simpler.
Personalized alerts:  With personalized alerts, you can stay updated with the information you need to know.
A stylish platform:  It has an intuitive and stylish design appreciated by beginners and experienced traders alike.
Rewards:  Besides investing, you also earn rewards that you can trade-in for gift cards. Trading and claiming your reward points are also easy tasks on the Gatsby app.
Gatsby funding & deposits
When you fund your account, there are a few limitations, which beginners likely won't have to worry about. For instance, Gatsby has a maximum limit of $20,000 in ACH deposits every 65 days. Investing larger amounts is possible, however, and the Gatsby team can assist with wire transfers for those investments.
Gatsby also notes that deposits can take 3-5 business days to clear, but up to $1,000 in trading credit will typically be added to your account almost immediately. After your account is funded, and your funds have cleared, you can begin trading with Gatsby.
Gatsby fees
While Gatsby is a commission-free trading platform, there are still some fees that you will encounter while trading on this app. Certain regulatory fees apply to trades of different amounts. Find the Gatsby fee schedule here.
Benefits of Trading With Gatsby
To answer the question of what makes Gatsby special, read on to learn a few highlights of the Gatsby investing app.
1. Easy to get started
Gatsby makes it easy for new investors to get started. You can download the app and begin investing with as little as $10. There is no minimum amount to spend per trade.
In order to trade on Gatsby, you do need to be at least 18 years of age and an American citizen, permanent resident, or certain type of visa holder. Here is what is needed to set up a Gatsby trading account:
Your social security number
A permanent legal U.S. address
An active personal phone number
Your bank account details
You can simply enter your personal and contact details, and then the app will ask you a few questions about your investment style. After that, you are done setting up your account. All users generally are able to to fully open and access their investing account in just a few minutes.
In short, Gatsby makes it easier for you to get started if you are a newbie and a stranger to the options trading market.
2. Intuitive app interface
Gatsby has a pretty straightforward user interface, making it a good choice for beginner stock traders. The mobile app is intuitive and easy to set up. 
All you need to do is swipe and tap through options, account settings, buy and sell orders, etc. Beginners have nothing to worry about, as Gatsby guides you through the entire process.
With their guide, you can make your first investment in a step-by-step form that is simply easy to follow. Gatsby uses a simple interface to help investors manage their tasks.
3. Social trading features
Want to see where your friends are investing? You can easily connect your social media accounts with Gatsby to invest alongside your friends and share some investment ideas. You can access the social trading features with just a swipe once you connect your accounts. This sets Gatsby apart from many other investing platforms!
4. Gatsby Rewards
One of the coolest benefits of the Gatsby app is that it offers reward bonuses to its users. You can earn rewards for options trading, referring friends, and opening a qualified brokerage account. Learn more about the Gatsby Rewards program here.
Gatsby App's Pros and Cons
Gatsby has some great benefits which make you want to use the platform. Here are some of the pros and cons to consider.
Pros of Gatsby
Let's sum up some of the main pros of the Gatsby app:
Gatsby is accessible, and allows investors to get started for as little as $10.
Gatsby Rewards allows you to earn gift cards for your trading activity.
Get informed about what other investors are doing by watching what they are trading.
Cons of Gatsby 
Everything has a downside to them. However, there are only a few in the case of Gatsby:
Gatsby does offer limited types of investments. They may or may not have what you're looking for.
The platform is more geared towards options trading, which is generally considered quite risky, especially for beginners.
Gatsby is relatively new and still establishing itself in the investing app market, so there isn't as much information out there about it.
Gatsby Review: Final Thoughts
What is Gatsby? In short, Gatsby is an investment app available on iOS and Android that provides a new approach to options trading.
It's free to download and sign up. You can create an account in minutes and begin investing with as little as $10. With no commission or contract fees, this investment app is an easy way to explore investing and trading.
As with any kind of investments, be sure to only invest amounts that you are comfortable with, and avoid investing all in one place. A diversified portfolio helps to reduce your risk of losing money. To maximize your investments based on your individual situation, you can always discuss your options with a certified financial planner.
Looking for more ways to invest? Check out the articles here.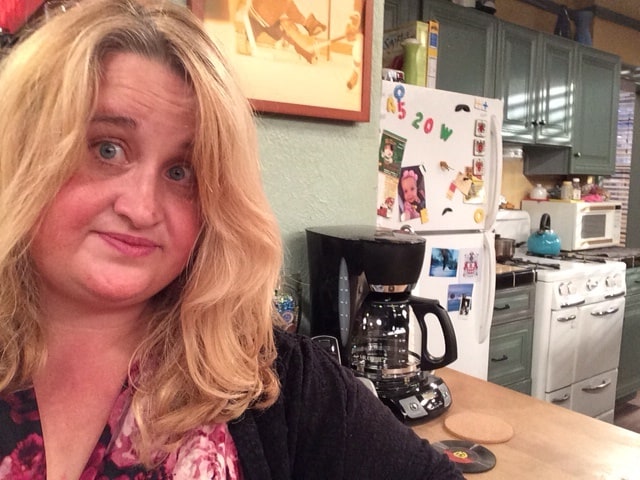 Kim Ritter is a frugal living expert, blogger and mom of two from small-town Iowa. What began as an effort to help her family save a few dollars a month has now transformed into a full-time passion to help other parents money. Visit her online at twokidsandacoupon.com and follow her on Twitter at @2kidsandacoupon for more ways your family can have fun on a budget.