If you are looking for electronics, then Micro Center is one of the top destinations. With locations all along the East Coast and the Midwest, Micro Center offers a vast selection of computer, electronics and electronic parts.
However, does Micro Center always have the best price?
Let's look at how competitive Micro Center's prices are and does Micro Center price match Amazon, Newegg and others.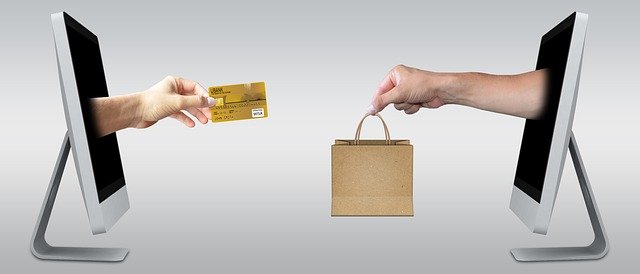 Micro Center's Prices
Micro Center is known for offering some of the best prices when it comes to a number of their products. Here's a look at what is offered at Micro Center:
Apple products
PC products
Monitors
Laptops
Video cards
Processors
SSDs and hard drives
Motherboards
Memory
Air and water cooling 
Tablets
TVs
Retro gaming 
Read more: Does AutoZone Price Match Walmart And Amazon?
Does Micro Center Offer Price Matching?
Micro Center does offer price matching with a number of major retailers. However, price matching comes with the following conditions:
You need to provide proof of the major retailer's price in a physical ad or be able to pull it up on an online site at the time of checkout. 
The item has to be in stock
The item can not be set at a "clearance price."
When price matching with online retailers such as Amazon, the price has to be offered by the site directly and not a third party retailer. 
If the item is offered by a competitor "in-store" only, and not online, then the store has to be located nearby for the price match to be accepted.
Ultimately, the price match has to be left up to management. 
Stores that Micro Center will Price Match Against?
Micro Center will price match against just about any major retailer. Here is a list of retailers that Micro Center will offer a price match:
Amazon.com
Apple.com/Apple Store
ASUS.com
B&H Photo
Belkin.com
Best Buy and Bestbuy.com
Canon.com
CDW.com
Costco and Costco.com
Creative.com
Crucial.com
Dell.com
Gamestop and Gamestop.com
IOMagic.com
JBL.com
Kmart and Kmart.com
Lenovo.com
Logitech.com
Macsales.com
Magicjack.com
Meijer and Meijer.com
Microsoft.com and Microsoft store
Newegg.com
Office Depot and Officedepot.com
Office Max and officemax.com
Sam's Club and samclub.com
Samsung.com
Sears and Sears.com
Staples and Staples.com
Target and Target.com
Walmart and Walmart.com 
How to Price Compare
Now, it may be hard to compare prices on all the sites listed above. However, there are a number of resources that you can use to get many prices, from a number of retailers, on the same items. Here are some places where you can perform your price comparison:
Google Shopping
Yahoo Shopping
BizRate
Pronto.com
Shopping.com
Shopzilla.com
Getting the Best Deal at Micro Center
Micro Center is one of the top places when it comes to electronics and electronics. Yes, you can get price matching on just about any item from a competitor listed above. Be sure that you have proof of the competitor's price as check out.
Finally, be sure to check the conditions that Micro Center will accept the price match. With the right research, you should be able to get the best deal on your next Micro Center purchase.