Medical care for our beloved pets can get expensive. Here are 8 ways to get cheap vet care for your four-legged friend.

Whether you're a long-time pet owner or just adopted a new furry friend, you may be realizing that pet costs can quickly add up. While these new members of your family are adorable and cuddly, keeping them in good health can be expensive. In addition to the cost of their food, grooming tools, and toys, you will also have vet bills.
Whether it's an emergency situation or just regular well pet visits and immunizations, pets do need regular medical care just like humans. So how do you save when it comes to veterinary expenses?
Here are 8 ways to get vet care when the budget is tight.
How to Find Affordable and Cheap Vet Care
Let's face it, you looked into those friendly eyes, stroked their soft fur and snuggled up to that new furry friend and fell in love. You're ready to add this cute creature to your home. But as you get purrs, tail wags and lots of loving from your new friend, you may not be thinking about the financial costs and vet bills.
Adopting a pet can be a big financial commitment and isn't for the short term. This animal is going to be part of your family for the next 10, possibly 20 years. So how do your save money on their veterinary services? Here are ways to get cheap vet care and choose the best one for you!
Vet Care Services From a Local Vet School
Is there a local veterinary school in your area? If so, they may offer pet care at a more affordable rate than local vet clinics. Procedures and care at these schools are done by students, however they are supervised by licensed vets. To find a veterinary school near you, look for the American Veterinary Medical Associations's list of accredited colleges to find a location in your area.
Different Options for Treatment
Depending on the type of care that your pet needs, different treatment options may be available. Ask your vet or the care team if more than one kind of treatment is available and how the costs differ. Recently when my kitten needed emergency care, the vet was able to walk me through a couple of care options. She then helped me pick the option that was in my budget and that would help our pet get the care that she needed.
Special Financial Support for Pet Owners
Pet care can seem expensive, however there are services and organizations that can help. If you are faced with a large veterinary bill, here are a few places that may be able to assist.
The AMVF
If you are a disabled veteran, a low-income senior, a victim of domestic violence or rescue animals from neglect and abuse, you may qualify for assistance. The American Medical Veterinary Foundation, has a special VCCF (Veterinary Care Charitable Fund). Ask your veterinarian for more details.
Vet Clinics
It is not uncommon for vet clinics to have financial assistance programs. The best way to access this is by talking to your vet. While they may not be able to cover the complete costs of your pet care, they can share options. Ask about information such as discounts, financing and credit programs.
Compare Services
Not all vets charge the same rates. If the care your pet needs is not urgent, comparison shopping can help you save. Call around to compare services and prices or check online.
While price shopping can save money, be sure you are receiving quality service. Check customer reviews online to make sure the vet you are considering is offering quality care.
Affordable Pet Prescriptions
If your vet has written a prescription for your pet, check around to find the best pricing options. Filling it at a local pharmacy or via mail order may be more affordable than at the vet's office. You may also be able to use prescription savings cards to save even more.
Discuss Options With Your Vet
Are you faced with some expensive care options for your pet? Are you not sure how you'll afford it? Talk to your veterinarian or their care team and see what options are available.
They may have options such as low-cost pet insurance, financing options or credit plans that can help you afford the services for your pet. The veterinarian and their team may also know of charitable organizations that can offer assistance.

Make Use of Deals
Do vets have coupons or deals? Sometimes! There might be times where your local clinics have special offers and deals where certain treatments come at discounted prices. Some clinics frequently run promotions on vaccinations, spays or neuters or other services where you can save money.
Take Advantage of Free Veterinary Visits
If you're taking a new pet in for their first visit, check online or call local veterinary clinics to see if they offer discounts or promotions for new patients. One national chain of pet clinics, Banfield Pet Hospitals offer a free office visit for new patients.
Did you adopt a new pet from a local animal shelter or are you thinking about giving a shelter animal a new home? While there is usually an adoption fee, pets adopted from a shelter are most often already spayed or neutered, as well as current on all of their vaccinations.
The value of these veterinary services far exceeds the small adoption fee, and many shelters also partner with local vet clinics for a free follow up visit once your new pet is home. Plus, you're also giving an orphaned animal a new home!
Keep Up With Vaccinations
To help small problems from becoming big problems, it's important to take your pet in for regular wellness visits and vaccinations. This preventive care plays an important role in securing the health and well-being of your furry friend in the long run. Additionally, by getting your pet vaccinated, you can also cut down on hefty pet care bills and serious illnesses that could have easily been prevented.
Save on Pet Care for Your Animals
As a pet parent, you want the best care for your furry family members, even when you are on a limited budget. While medical care for your cat, dog or other critters can add up, it is possible to find ways to get cheap vet care for your four-legged friend.
Whether you shop around, take advantage of promotions or invest in pet insurance to reduce costs, you can save money on veterinary care and still receive proper care for your pets.
Love animals? Be sure to check out these ways to find dog walking jobs near you.
Have a tip for saving on vet care? Leave a comment below.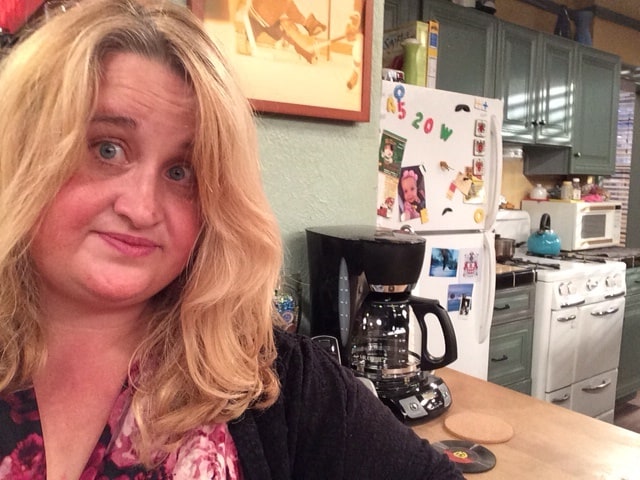 Kim Ritter is a frugal living expert, blogger and mom of two from small-town Iowa. What began as an effort to help her family save a few dollars a month has now transformed into a full-time passion to help other parents money. Visit her online at twokidsandacoupon.com and follow her on Twitter at @2kidsandacoupon for more ways your family can have fun on a budget.